Why Girl Scout Cookies Strain Is One Of The Most Popular Buds In Canada
Very few buds can match or reach the impact of the Girl Scout Cookies strain on the modern-day cannabis culture. 
GSC is credited with starting the dessert strain craze that has given rise to other legendary strains, including Thin Mint, Gelato, and Alien Cookies.
While the cookies sold in storefronts may have a particular flavour unique to them, you have to upgrade to the real Girl Scout Cookies strain for the real effects and taste. 
A modern classic often described as the backbone of today's cannabis strain-making industry.
But aside from impressive genetics and a great name, what else does this strain bring to the table? 
If you have never tried the GSC strain or are contemplating to buy weed online, this article tells you all about this Bay Area bred legend, its terpene profile, effects and where to buy it online in Canada. Read on!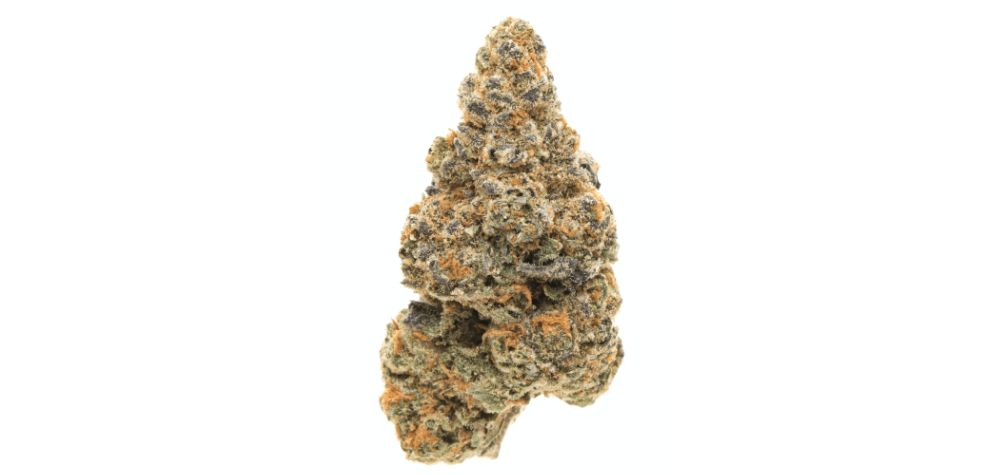 Girl Scout Cookies Strain Review: Origins 
Girl Scout Cookies, also called GSC, Berner Cookies or Berner's Cookies, is an award-winning indica dominant strain, and arguably the most popular strain of the last two decades. This strain is famous for its taste and effects.
GSC is by no means a new strain. Although it became famous in the 2010s, it was supposedly bred in the early or mid-2000s. The strain originated in Bay Area, San Francisco, by a growing collective known as Cookie Fam. 
Rumours suggest that cannabis mogul and rapper Berner was the original breeder.
The GSC strain was often featured in rap songs and popular culture until Berner got the product into the hands of none other than Wiz Khalifa.
The combination of pop culture backing and a great product shot this strain to stardom, and since then, Girl Scout Cookies has been a staple strain worldwide. 
But what makes this strain so popular? This strain has some of the most impressive genetics, as a cross between two star strains.
Girl Scout Cookies is a cross between the legendary OG Kush and Durban Poison. OG Kush is a potent indica-dominant strain known for its relaxing effects, unique aroma, and flavour. It has a high THC of up to 26% and is known for its soothing effects.
GSC's other parent is Durban Poison. Durban Poison is a pure sativa landrace strain native to South Africa. This strain gained worldwide popularity for its energetic and uplifting effects and sweet smell. 
Durban Poison is the quintessential daytime strain, perfect for getting through creative tasks and exploring the outdoors.
The Cookie Fam growing collective took the best features of these two legendary strains and made them into one strain – Girl Scout Cookies. 
Since its entry into the cannabis scene, the GSC strain has taken home several awards, including several High Times Cannabis Cup awards. 
Girl Scout Cookies won the first-place trophy for the Best Hybrid at the Southern California Cannabis Cup in 2013. So you can be sure what you are getting is a tried and tested cannabis bud.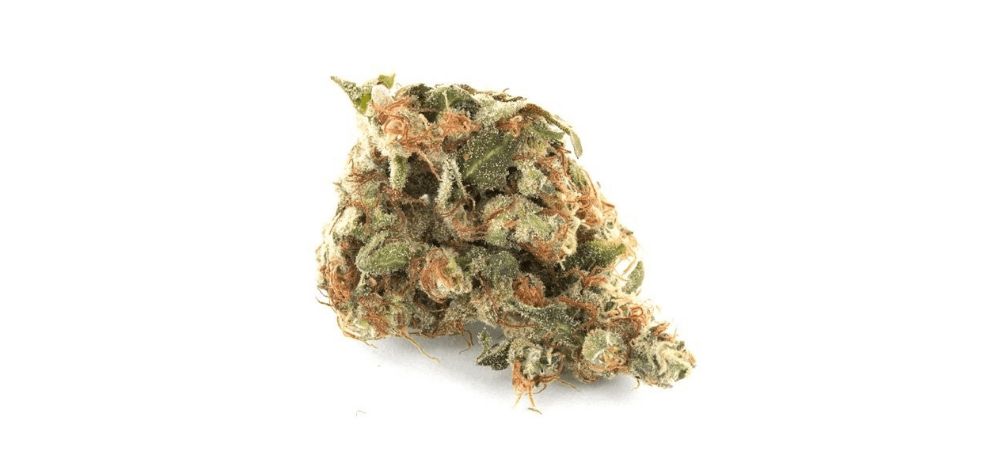 GSC Strain Phenotypes & Offspring
As mentioned before, this world-famous hybrid strain is one of the most crossed and has brought the industry several popular strains. There are also several phenotypes with distinct effects from GSC. Here are some of the most popular strains associated with GSC.
There are several phenotypes of GSC, all with clever plays on the strain's name. These include Thin Mint Cookies, a classic bud known for its minty aroma and flavour; Platinum Cookies or Platinum GSC, an evenly balanced hybrid known for its sweet cookie kush flavour. 
Girl Scout Cookies strain was also used in creating several strains in the cookie family, including the potent Animal Cookies, a cross between Fire OG and GSC strains; Cookie Wreck, also known as Cookie Trainwreck, a hybrid between GSC and Trainwreck.
Others include Sunset Sherbet, an Indica dominant cross between Pink Panties and GSC strains; Wedding Cake strain which some people claim is a GSC cross; and Gelato, a cross between GSC phenotype Thin Mint Cookies and GSC Offspring, Sunset Sherbet. 
Now that you know all about GSC, how does it taste, smell and look like?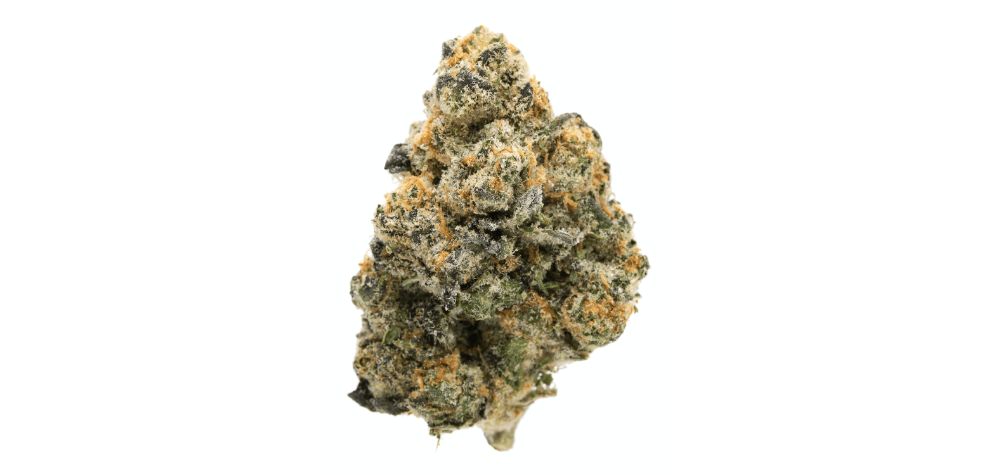 Girl Scout Cookies Strain Review: Appearance, Flavour, Aroma & THC Content
Appearance
This strain's buds are just as pleasing to the eye as they are to the palate. GSC, like a typical indica, has medium-sized but dense buds. The nugs are covered by a thick blanket of trichomes, making them appear shiny to the eye.
The buds also have fiery orange hairs, bright purple leaves, and twisting greenery, making them a sight to behold.
Aroma
Smelling a jar full of Girl Scout Cookies will release a sweet, earthy smell that grows sweeter as you crack the buds, ready to roll a joint. You will also notice some citrusy, piney and kush notes that complement the strain's dominant scents.
Flavour
Girl Scout Cookies has a dessert-like smoke, just as the name suggests. It has a sweet and earthy taste, just like the aroma but with hints of mint and chocolate, thanks to its robust terpene profile that produces these complex flavours. 
Girl Scout Cookies Strain THC Content
GSC is an indica dominant hybrid with a 60:40 indica to sativa ratio. This strain's THC can reach up to 28%, meaning it is one of the most potent buds available in Canada today. This high THC and robust terpene profile are responsible for Girl Scout Cookies strain's powerful high and benefits.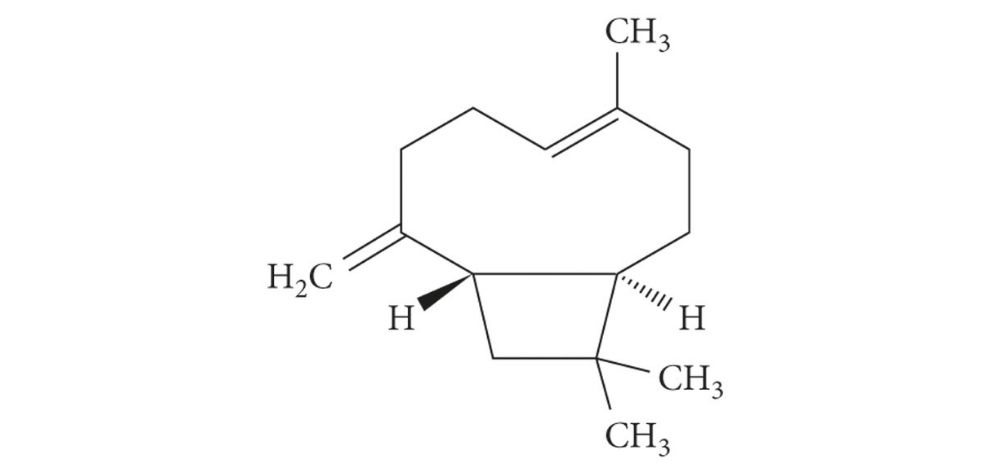 GSC Terpene Profile
The primary terpenes in Girl Scout Cookies strain are Caryophyllene, Myrcene and Limonene. These are responsible for the strain's aroma, flavour, and some effects through the entourage effect, which is the mechanism by which terpenes and cannabinoids work in synergy to produce effects.
Caryophyllene is responsible for a peppery or spicy smell and taste. It also has potent antimicrobial, antioxidant and anti-inflammatory properties. This terpene is also said to have the potential to provide pain relief. 
Myrcene is one of the most abundant terpenes in cannabis. It produces a herbal aroma and flavour in various plants, including hops. According to research, Myrcene has potential antioxidant, anxiolytic, analgesic, anti-aging and anti-inflammatory properties.
Limonene is a common terpene primarily present in citrus fruits and cannabis. Limonene is also said to have potential antioxidant, anti-inflammatory and antimicrobial effects.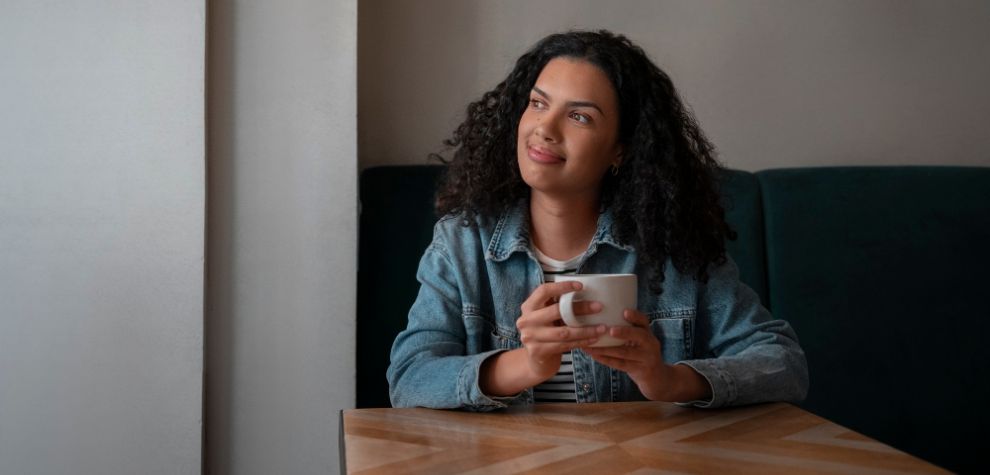 Girl Scout Cookies Strain Effects And Benefits
Girl Scout Cookies cannabis strain is known for its high THC potency reaching up to 28%, making it one of the most potent buds in Canada today. A hit of GSC will deliver a strong, happy and euphoric high that leaves your mind soaring.
As the high develops, the cerebral stimulation gives way to the physical effects. These leave you thoroughly relaxed as a warm, soothing wave floods your whole body, relaxing every joint and muscle and leaving you pain-free.
Depending on the dose consumed, these effects will usually end up in couch lock and feelings of lethargy. So ensure you take this strain in the evenings before sleep or when you have no important tasks. 
Girl Scout Cookies strain's high THC and effects make it a great candidate for medical marijuana usage. Consumers claim it effectively manages anxiety, depression, pain, muscle tension, cramps and stress. It is also great for stimulating appetite.
GSC is a highly sedative strain whose effects leave you completely relaxed and stress-free as you prepare for a good night's sleep. The main downside to this strain is dry mouth. So ensure you stay hydrated before and when consuming this strain.
The Best Girl Scout Cookies Strains To Buy Online In Canada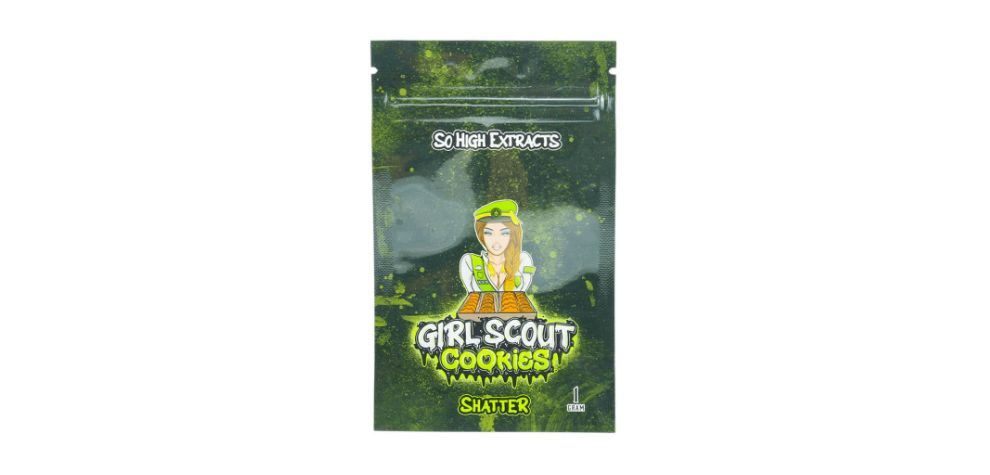 1. So High Extracts Premium Girl Scout Cookies Shatter
Looking for an extra potent Girl Scout Cookies strain product? Grab this potent GSC strain shatter from So High Extracts and experience the ultimate cannabis experience.
This shatter is made with high-quality GSC cannabis and is sold at the lowest price guaranteed at MMJ Express, the leading Canadian mail-order marijuana dispensary in Canada. If you buy weed online and fancy potent products, this So High Shatter is the product for you.
Buy this GSC shatter online at MMJ Express and enjoy premium quality at the lowest prices in the market!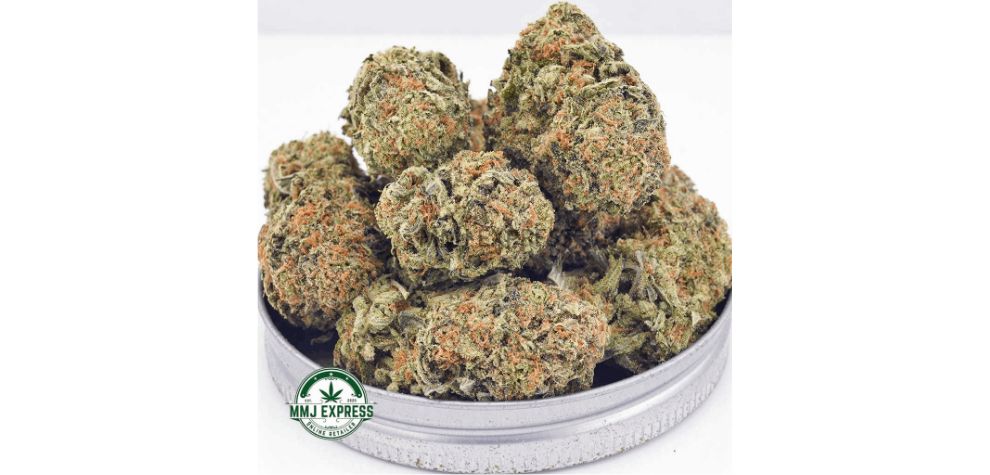 2. Platinum Girl Scout Cookies (AAAA)
Platinum Cookies, also called Platinum Girl Scout Cookies strain, is GSC's phenotype. It is also a popular hybrid known as the next evolution of GSC. Like GSC, it's a cross between OG Kush ad Durban Poison.
Platinum Cookies is an evenly balanced cannabis strain with a high THC level of about 25%. If you are looking for a Girl Scout Cookies strain alternative, buy this AAAA Platinum Cookies weed online at MMJ Express, the best online dispensary to buy weed online from.
Where To Buy Girl Scout Cookies Weed Online In Canada
Are you looking for premium Girl Scout Cookies strain products? Search no more. MMJ Express is Canada's leading online weed dispensary with all types of cannabis products, from flower, cannabis concentrates, edibles and even vapes.
Buy weed online, including Girl Scout Cookies strains and get high-quality products, incredible offers and discounts, the lowest prices guaranteed and free Canada-wide shipping for orders over $150!