How Is Live Resin Made? Step-By-Step Guide On How To Make The Most Flavourful Cannabis Concentrate
How is live resin made? This is usually the question at the back of most cannabis enthusiasts' minds after trying this popular concentrate. 
But what exactly is live resin, and how is it different from other cannabis concentrates? For this and more on cannabis resin, read on!
Packed with fresh, natural terpenes and cannabinoids, live resin is quickly becoming a favourite among weed lovers in Canada. 
The main reason for this increase in popularity is the natural flavours you can't get from any other cannabis product. But what's the live resin difference?
The main thing that sets live resin apart from other cannabis products is the flavour. 
Live resin contains unique terpenes – the compounds responsible for aroma and flavours in plants, that can only be found in fresh cannabis plants. But how is live resin made to preserve all these delicate compounds?
Unlike other cannabis products, live resin is extracted from immediately frozen plant matter. This preserves all the natural terpenes and other compounds. But how is live resin made to preserve terpenes?
If you are wondering how live resin is made, this article tells you all about this unique cannabis concentrate, including how to make live resin, how it is used and where to buy it online in Canada.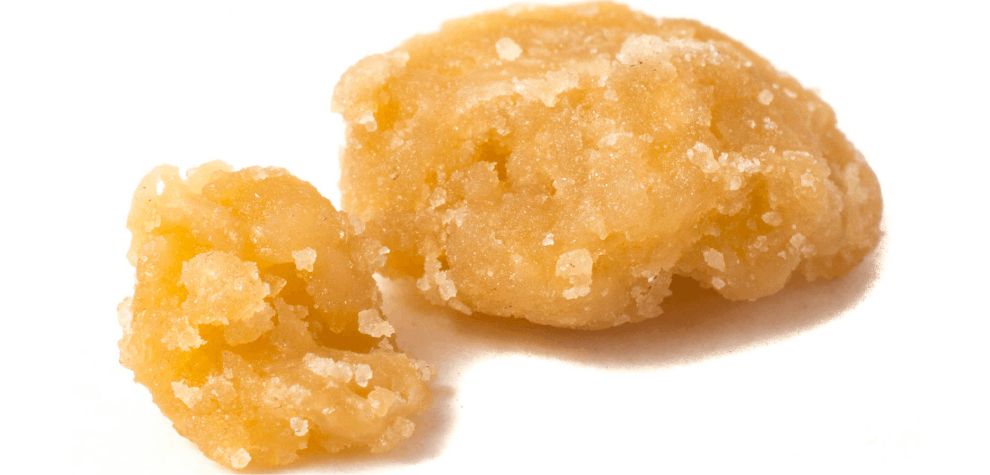 What Is Live Resin?
Live resin is a unique cannabis concentrate known for its natural flavours and aroma. 
Of the different types of cannabis concentrates, live resin is relatively new to the cannabis world, but its unique flavours and aromas have made it one of the most popular concentrates among consumers and producers alike. 
But how is live resin made?
The secret to live resin's popularity is in its production. This cannabis concentrate is made to preserve the living plant's many flavours and aromas better than other weed products. So how is live resin made to achieve that?
Live resin is made from fresh cannabis material using very low-temperature processes. The result is a malleable concentrate whose consistency and texture sit somewhere between cannabis wax and sauce – not too waxy, not too runny.
This cannabis resin is typically gold to dark yellow in colour and is extremely sticky that you need a dab tool to handle it. Now that you know what it is, how is live resin made?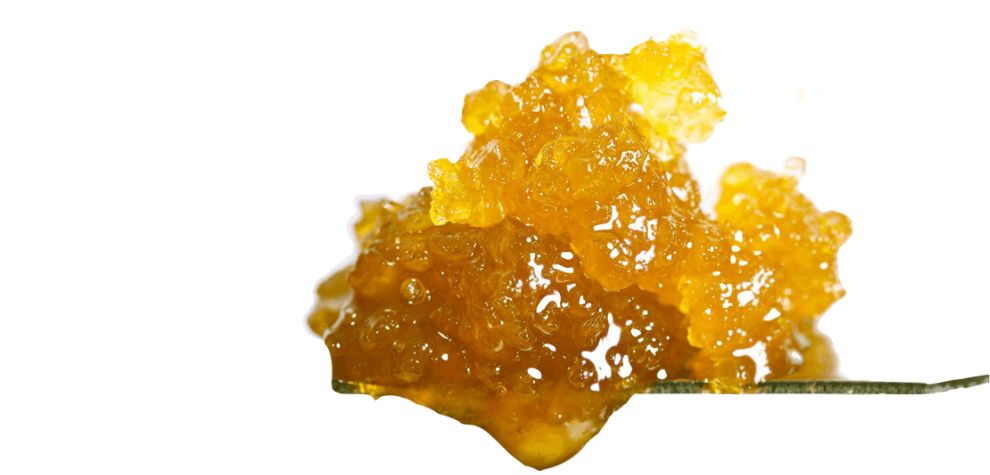 How To Make Live Resin
After harvesting, most cannabis plants will undergo a drying and curing process to prepare them before extraction. 
However, this process is time-consuming, and as the plant dries, it loses some of its flavours and aroma elements.
It is estimated that the curing process alone can destroy as much as 60% of the natural terpenes in the live plant. 
This means that the end product only delivers about 40% of the terpenes in the live plant. And that doesn't account for losses during further processing.
So how is live resin made to ensure as many terpenes as possible make it do your dab rig? 
Cannabis producers realized that the best way to preserve the plant's natural flavours and aromas is to ensure the fresh cannabis material doesn't undergo drying and curing after harvesting.
Because it's not always possible to process the cannabis immediately its harvested, the next best way is to flash freeze the materials immediately until it is ready for extraction. 
This is done by placing the harvested plants in a freezer containing dry ice or dipping them into a container with liquid nitrogen.
The production process must be done at low temperatures to ensure that the natural plant flavours are maintained. 
Even the solvents are purged at much lower temperatures than other concentrates. So how is live resin made at such low temps?
The live resin production process can be divided into three steps: Harvesting and freezing the biomass, extracting the cannabis oil and post-processing. 
Harvesting and Freezing Cannabis Plants
Material preparation when making live resin is probably its biggest differentiator from other cannabis concentrates. 
Rather than drying and curing the plant materials, you deep freeze them immediately after harvesting to preserve as many compounds as possible.
Freezing keeps the harvested buds "live," hence the name live resin. Producers only use top-quality parts of the cannabis plant – the flowers and sugar leaves. The flowers are then frozen for no longer than 36 hours. 
When learning how to make live resin, know that you only use high-quality parts that are immediately frozen and processed as quickly as possible. Now we get to the most critical part of how to make live resin – the extraction.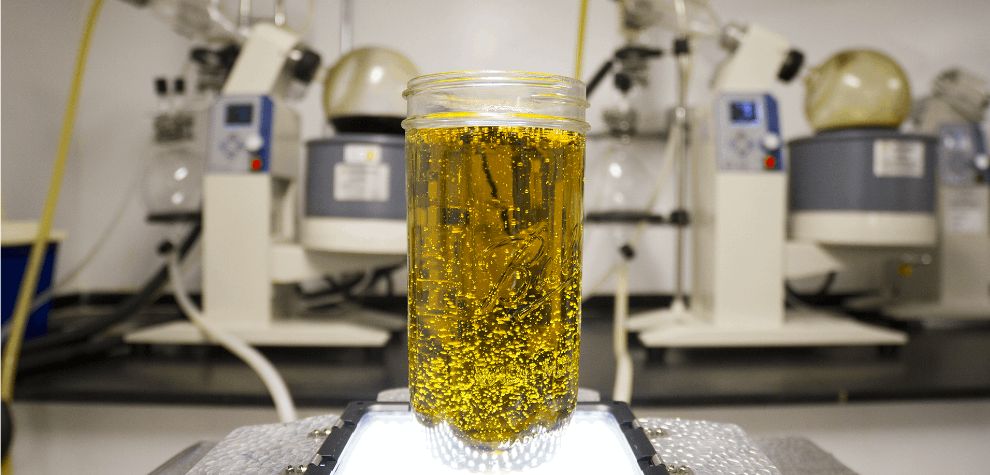 Extraction
The plant materials are mixed with a chilled solvent to extract the cannabinoids and terpenes. Most processors use butane, propane, or a mixture of both to pull the cannabinoids and terpenes from the plant material.
The solvent and plant mixture is then put in a commercial grade closed loop hydrocarbon extractor. The solvent and the trichomes form a homogenous solution with the solvent and are transferred to a collection vessel.
Low heat is then applied to the collection vessel to remove the solvent. This heat is usually lower than what is typically used when making other concentrates to avoid burning the terpenes. 
Post Processing
This step involves mainly purging residual solvent. As with all solvent-based extraction processes, you must purge any residual solvent before making the final product. In live resin, this is usually butane or propane.
A vacuum oven lets producers boil off the solvent at the lowest temperatures possible without damaging the live resin. If you are learning how to make live resin, know that this process will take more time than other cannabis concentrates.
This is also the step where the extract can be made into different products, including waxes, badder, pull-n-snap, live resin or sauce. Now that you know how live resin is made, what are its benefits over other types of concentrates?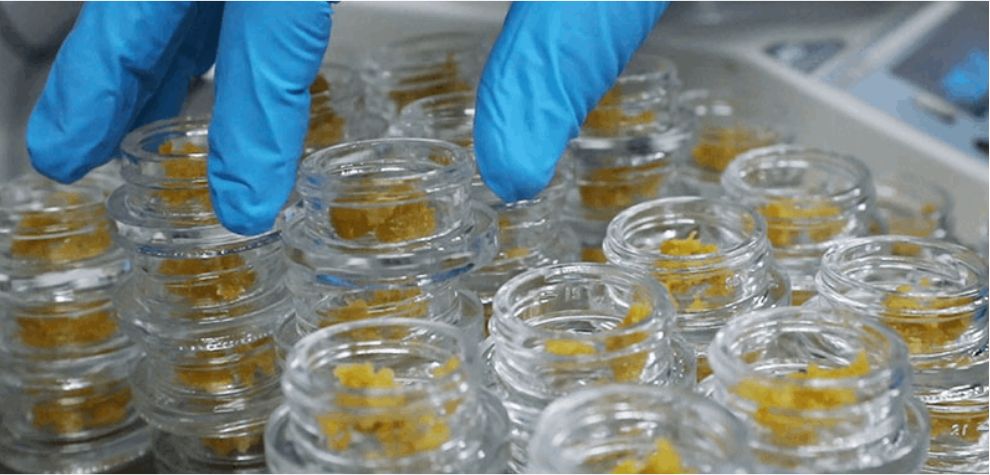 The Live Resin Difference: Benefits Of Live Resin Over Other Concentrates
Dabbers love resin because it's more flavourful than other concentrates. By freezing the biomass, producers ensure that they preserve as many terpenes as possible, retaining the flavour of the "live" marijuana plant.
The delicate terpenes preserved make all the difference in aroma and flavour. Live resin is also known to be potent, but not any more than other concentrates.
Growers and producers also like producing plants for live resin as it saves them time, labour and money. 
This is because the plants are frozen immediately they are harvested, skipping the arduous and time-consuming processes of drying, curing and trimming the cannabis plants.
Plants grown for live resin can be chopped, frozen when fresh, and sent to the extractor. 
How To Use Live Resin
Live resin can be consumed in different ways. 
Dabbing 
Dabbing the most popular way of consuming live resin. To dab live resin, you need a dab rig, nail, live resin, or an e-nail and an e-rig. Live resin is also an extremely sticky concentrate, so you will need a dab tool to handle it.
Set up the dab rig, then heat the nail to the best dabbing temperatures. Using the dab tool, scoop a small piece of live resin, and place it on the nail as you inhale the vapour produced. If using an e-nail, connect it to a power source, set the temperature and dab.
Vaping using a dab pen
You can also put live resin in a dab pen or a vaporizer designed to handle solid concentrates. 
To use this method, use the dabber to place live resin into the dab pen's oven, adjust the temperature and inhale.
Top off flower
You can also consume live resin by placing a small amount in a joint, blunt or bowl. This is the only way to smoke live resin, as it doesn't burn on its own. 
For the best results, place it in the middle of the joint so it's vaporized by the heat from the burning flower.
Best Live Resin To Buy Online In Canada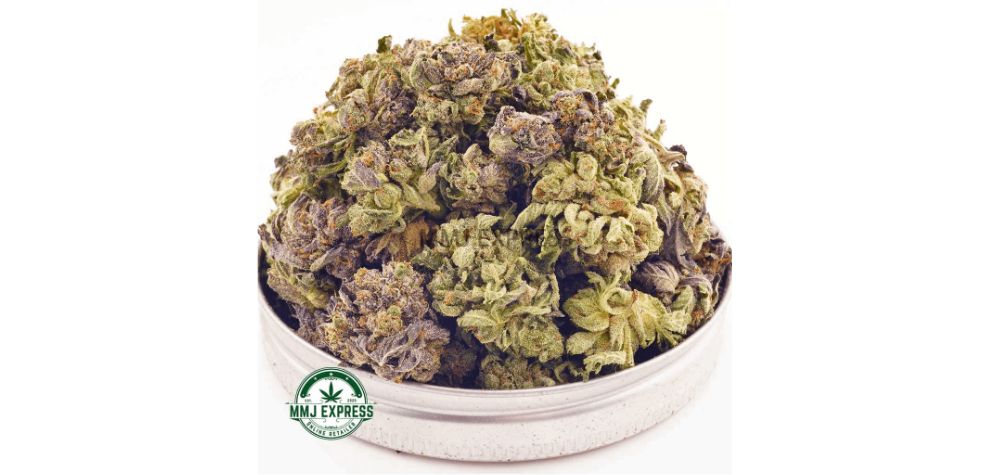 1. OG Kush Live Resin – MMJ Express
Looking for the best OG Kush experience? OG Kush is probably the most famous strain in the world of cannabis, known for its classic sour citrus flavour and spicy aroma. These flavours are even more robust when using OG Kush live resin.
This OG Kush live resin from MMJ Express is made using high-quality OG Kush plant materials and contains even more terpenes than other products. It is available at MMJ Express, the best mail-order dispensary to buy weed online from in Canada.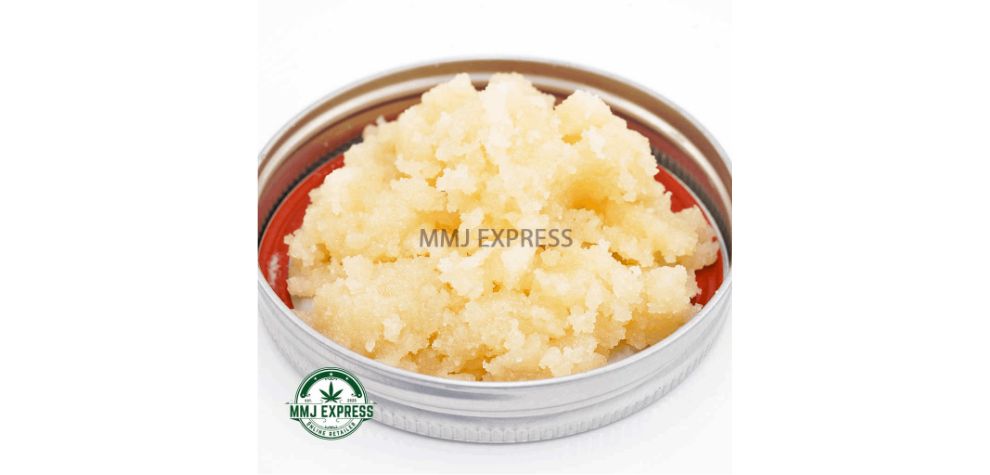 2. Chemdawg Live Resin – MMJ Express
Chemdawg is a slightly indica dominant strain known for its pungent earthy diesel aroma with a sharp skunkiness that fills any room. It has a sweet diesel flavour accented by earthiness and sharp chemicals, as the name suggests.
If you are looking for the best way to consume this strain, grab this Chemdawg live resin from MMJ Express, the leading mail-order marijuana dispensary in Canada. 
Buy weed online from MMJ Express today and enjoy premium products at the lowest prices.
How To Make Live Resin – Takeaway
How is live resin made? Live resin is a relatively new cannabis concentrate made to preserve as many terpenes from the "live" plant as possible. 
To achieve this, the harvested buds are immediately frozen and taken to the extractor, who uses low-temperature extraction methods to preserve the delicate terpenes.
The result is an intensely flavourful and potent cannabis concentrate called live resin. 
If you are looking to buy weed online in Canada, MMJ Express is the best online dispensary for all types of cannabis products, including live resin, shatter and other concentrates, flower, edibles and vapes.
Buy weed online from MMJ Express and enjoy the best quality products at the lowest prices guaranteed!