Buy Lemon Shatter Online To Experience A Tangy Burst Of Flavour
There are so many ways to consume cannabis today. Now that marijuana is legal in Canada, anyone older than 19 can access the herb in its many different forms. 
So whether you're trying to buy lemon shatter or dried flower, you can easily order some from an online weed dispensary near you. 
There are so many different cannabis concentrates today, all made with one intention— to achieve a product with lots of THC. These include waxes, oils, tinctures, budder, shatter, and more.
In this feature, we'll talk about lemon haze shatter, and we'll provide information on what it is, how it's made, how you can use it, and where you can buy lemon shatter in Canada. Let's dig in!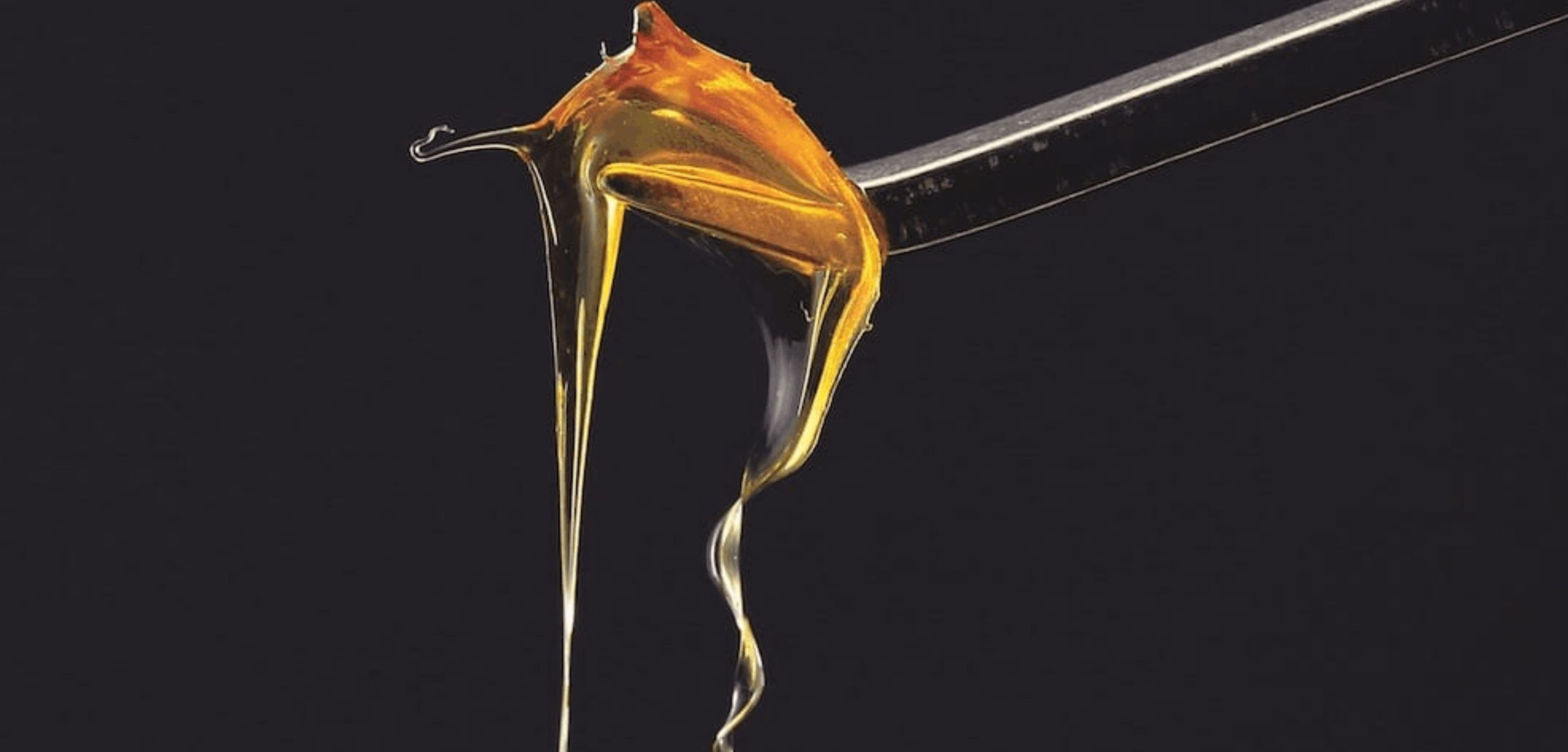 What is Shatter? 
Most people like to get high by smoking joints, vaping, or loading their bongs with dried flower. Smoking pre-rolls is by far the quickest way of getting high, and probably even the most convenient. That said, it isn't the only way to get things done. 
Shatter is a cannabis concentrate that will change how you think about marijuana. Sure, it contains THC, just like a joint, but shatter is way more potent. You shouldn't be surprised if you come across something with 80% THC or more. 
Shatter is a marijuana concentrate with a hard, brittle texture. It is made by extracting THC from cannabis buds using liquid butane. The color of a batch of shatter may vary depending on how it was prepared, cured, and processed. 
Most shatter has the golden, amber-like shade of honey. That said, don't worry when you get something a little darker when you buy lemon shatter online.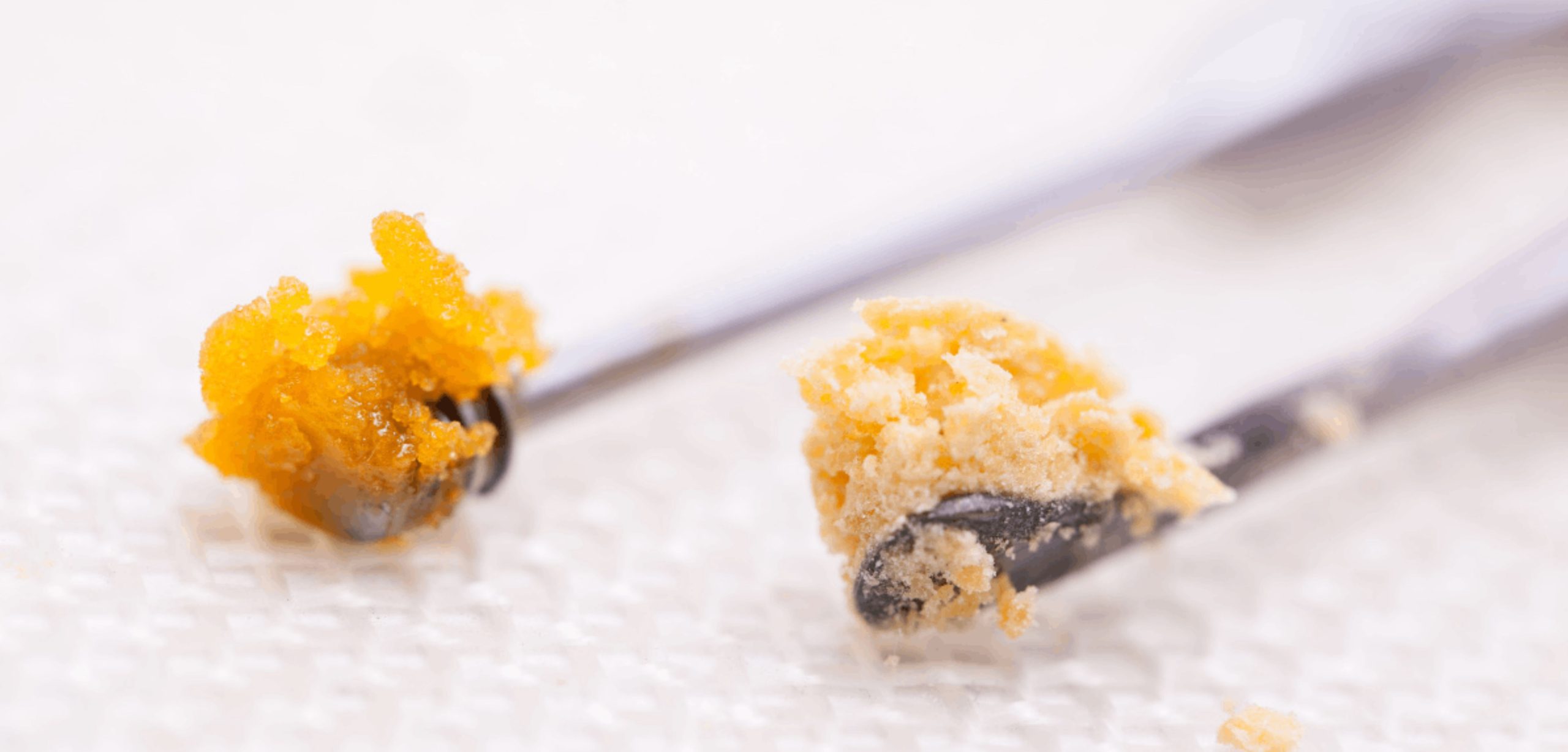 Different Types of Shatter to Buy Online
There are numerous marijuana companies operating in Canada today. This means there are all sorts of weed products available in the market. 
You may find yourself feeling spoilt for choice when you're trying to buy lemon haze shatter from a mail-order marijuana store. 
Let's talk about some of the different shatter products you may find. 
THC shatter is the most popular type of shatter because, well, that's what has the good stuff. THC shatter can be prepared from a sativa, indica, or hybrid cannabis plant; each batch may, therefore, yield different results. 
You can also find CBD shatter from a cheap canna store near you. Unlike THC lemon haze shatter, CBD shatter isn't psychoactive, meaning it will not get you high. 
This makes it perfect for people that want to enjoy the therapeutic benefits of marijuana without getting high. 
There are also certain shatter products that have both CBD and THC, giving you the best of both worlds. 
When shopping for shatter online, you may notice some products labeled as full-spectrum, broad-spectrum, and isolates. 
Isolates are shatter products that contain only one cannabinoid, be it THC or CBD. 
Broad-spectrum products, on the other hand, contain either THC or CBD, plus other compounds such as terpenes. 
Full-spectrum shatter products contain all cannabinoids, including both THC and CBD. Well, now you know what to ask for when you're buying lemon shatter online!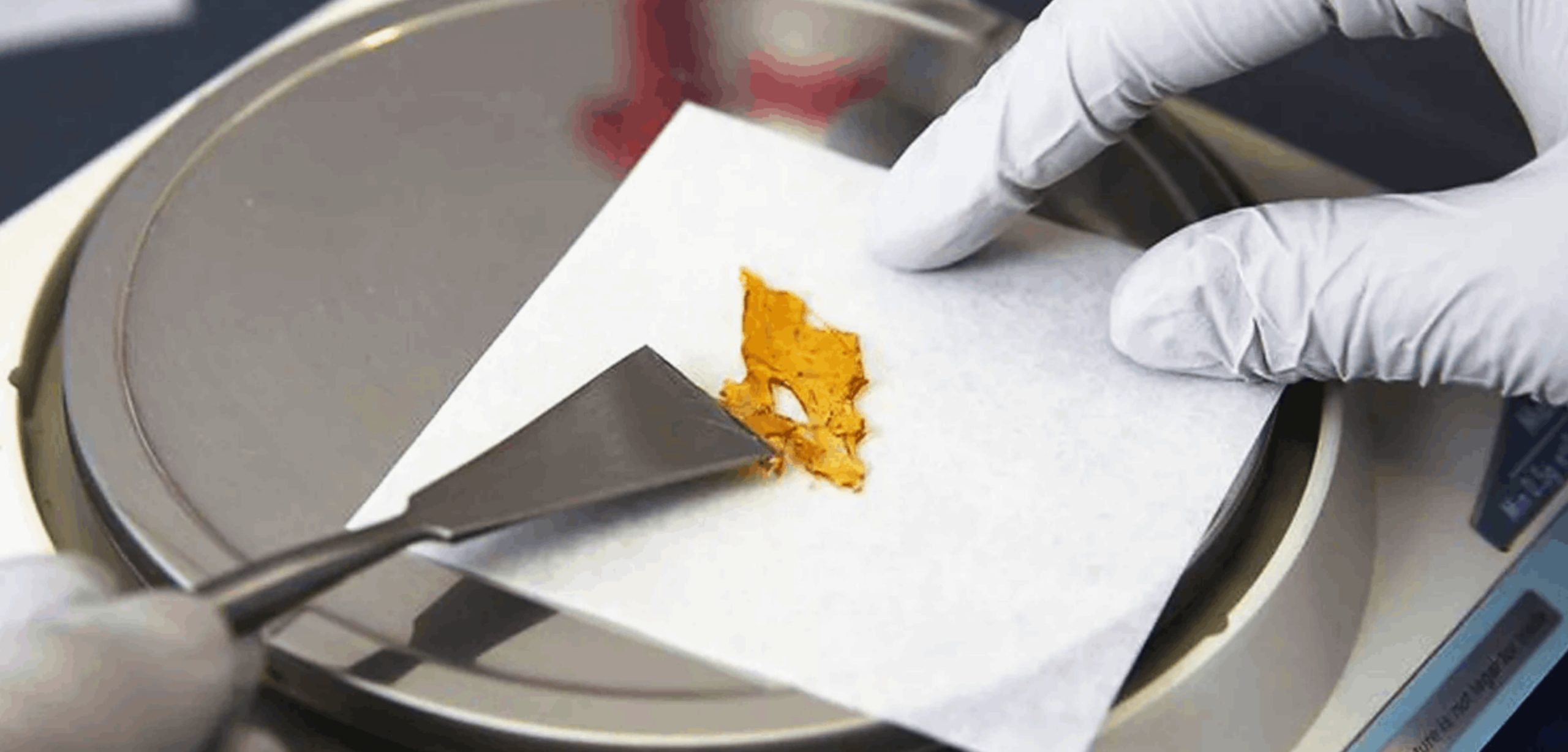 How Is Shatter Made?
Shatter is made by soaking cannabis plant matter in liquid butane. 
The cannabinoids present in the cannabis plant dissolve in the butane, creating a cannabinoid extract. 
This extract is filtered to remove fronds, trichomes, and plant bits, and then distilled to get rid of the butane. 
A pure THC solution remains. When this solution is cooled, a hard, glass-like cannabis concentrate is formed. 
How Do You Use Shatter?
Shatter is a form of marijuana that hasn't been decarboxylated yet. This means that it contains THCA (tetrahydrocannabinolic acid), rather than THC (tetrahydrocannabinol).
For you to get high using shatter, you will need to decarboxylate it. This is why most people consume shatter by smoking.
You can easily load some shatter onto your bong, dab rig, or pipe. 
There are also special vaping kits that can be used to vape shatter. If your shatter has become waxy and viscous, you can place a blotch or two onto your joint and smoke it. 
If it is still brittle, you can grind a small piece down with your flower and then roll a joint. Disclaimer: Do this only if you've been around the road a couple of times, and your tolerance can handle it. 
If you're wondering whether you can use your lemon shatter to make edibles, the answer is yes. Just remember, you will have to decarb it first, otherwise you won't get high. 
The same goes for eating shatter right out of the package; maybe you'll enjoy the chewiness, but you won't get high— not even a little bit.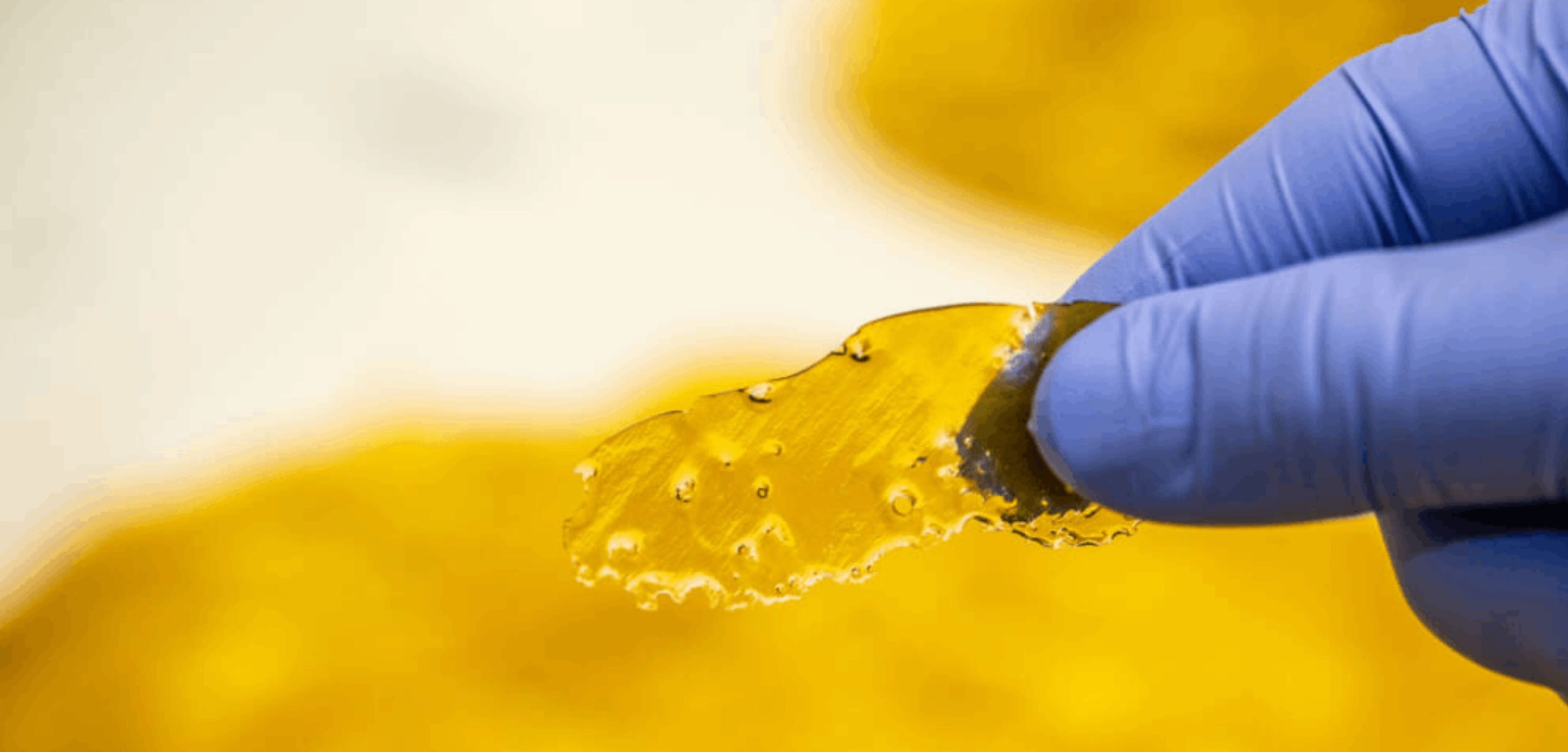 Is Shatter a Good High?
Shatter has lots of THC. So, if that's what you're into, shatter is a great high. 
Smoking shatter will make you feel effects similar to smoking weed, just a little more intense. The specific high you experience will depend on whether the batch was prepared using an indica or a sativa. 
The amount of THC in your lemon haze shatter will also determine how high you get. 
If you're smoking your shatter on a pipe or dab rig, you should feel the high almost immediately. This is because the THC in the smoke is absorbed directly into your bloodstream when you inhale it into your lungs. The same goes for vaping. 
It will take a while longer for the effects to kick in if you use your THC shatter to make edibles. This is because the edibles need to be digested in the stomach before the THC can be metabolized in the liver. 
It will, therefore, take about 30 to 90 minutes for you to start getting high. This high may last anywhere between 3 and 8 hours, sometimes even longer.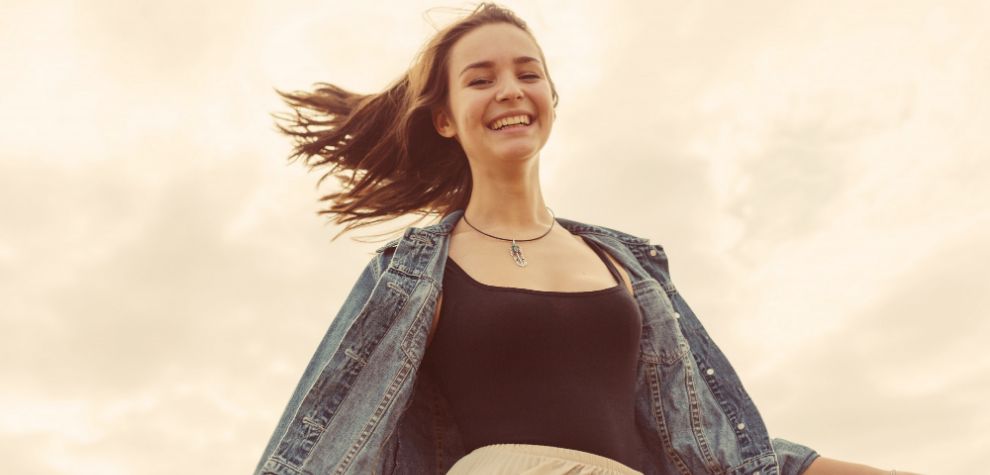 How Will Lemon Haze Shatter Make Me Feel?
You're at the right place if you're wondering where to buy lemon shatter online, and how it will make you feel. 
Lemon Haze Shatter is prepared using the Lemon Haze marijuana strain, a sativa-dominant hybrid that's a delight to smoke. 
Lemon Haze contains 70% sativa and 30% indica, meaning you get the best of both worlds. Most users have, however, described it as being a euphoric and energizing strain. 
Smoking Lemon Haze Shatter will have you feeling happy, at peace, and energetic. 
You're also likely to get chattier and laugh more, making it a perfect strain for when you're having friends over,  or spending time with a loved one. 
If you have a pending creative task, Lemon Haze Shatter may help clear some of your mental blocks, so how about smoking some before your next brainstorming session? 
Does Shatter Have Any Side Effects?
There's one thing most people wonder before trying out a high-dose THC concentrate— is it safe? It, therefore, makes sense that you're worried about side effects as you buy lemon shatter online. 
The good news is, the side effects of using shatter are well-tolerated; and if you can control how much you smoke, you likely won't experience any. 
Since lemon shatter has so much THC, some users have reported feeling panicky, paranoid, and anxious after using it. The key is to take a small dose to ensure you don't consume more THC than you can handle.
Some people have also reported experiencing dry mouth and dry eyes after smoking lemon shatter. This is because the hot smoke from the dab rig or pipe causes dehydration. 
Keep a bottle of water, fruit juice, or some succulent fruit handy whenever you're smoking lemon haze shatter if you don't want to experience cottonmouth.
Here Are the Best Lemon Shatter Products To Buy Online in Canada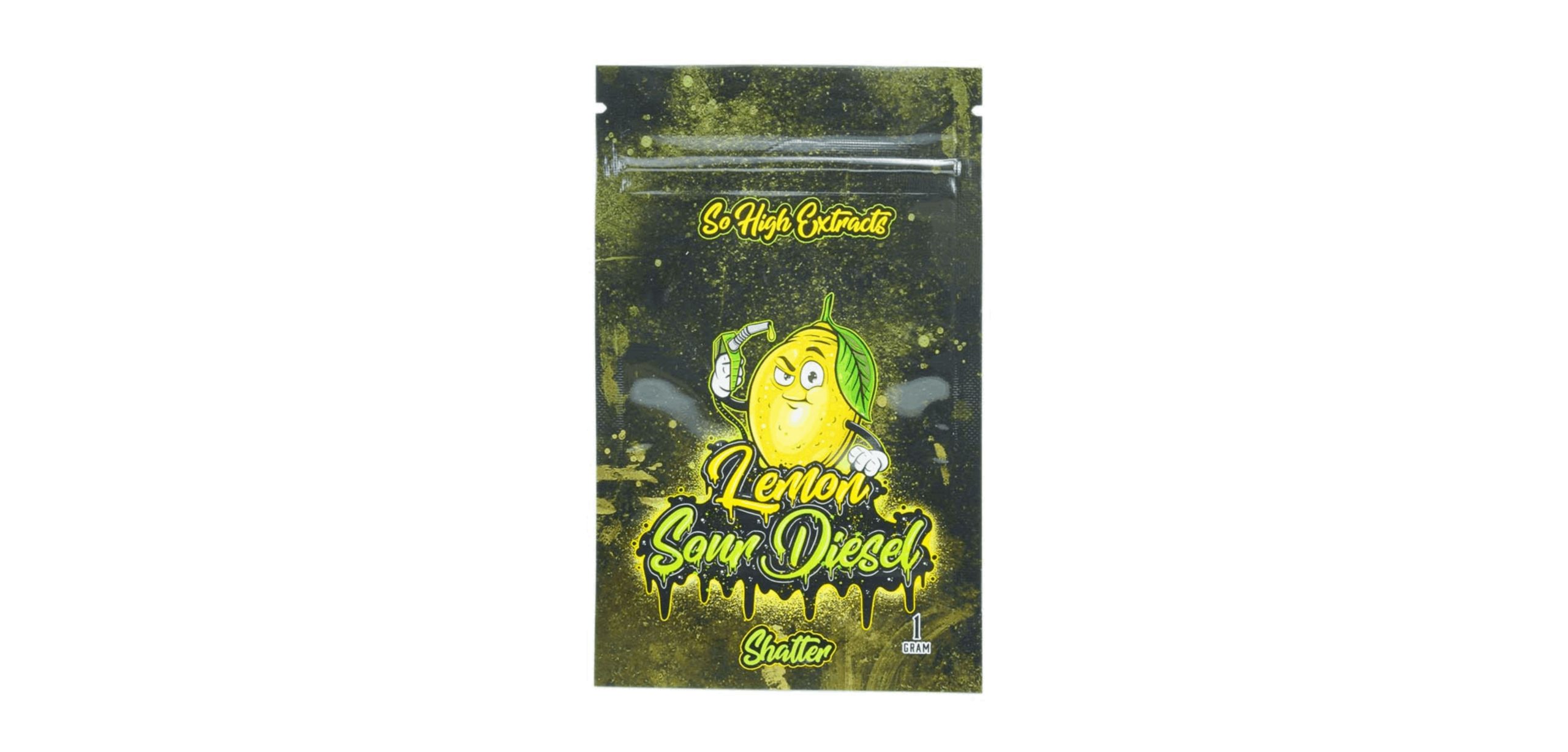 1. So High Extracts Premium Shatter – Lemon Sour Diesel
This is a potent shatter product that was prepared using the Lemon Sour Diesel strain. This strain is a powerful Sativa-dominant hybrid that's perfect for anyone looking for an energizing and invigorating high. 
If you're wondering what strain to choose when buying lemon shatter online, you should try this Lemon Sour Diesel shatter from So High Extracts.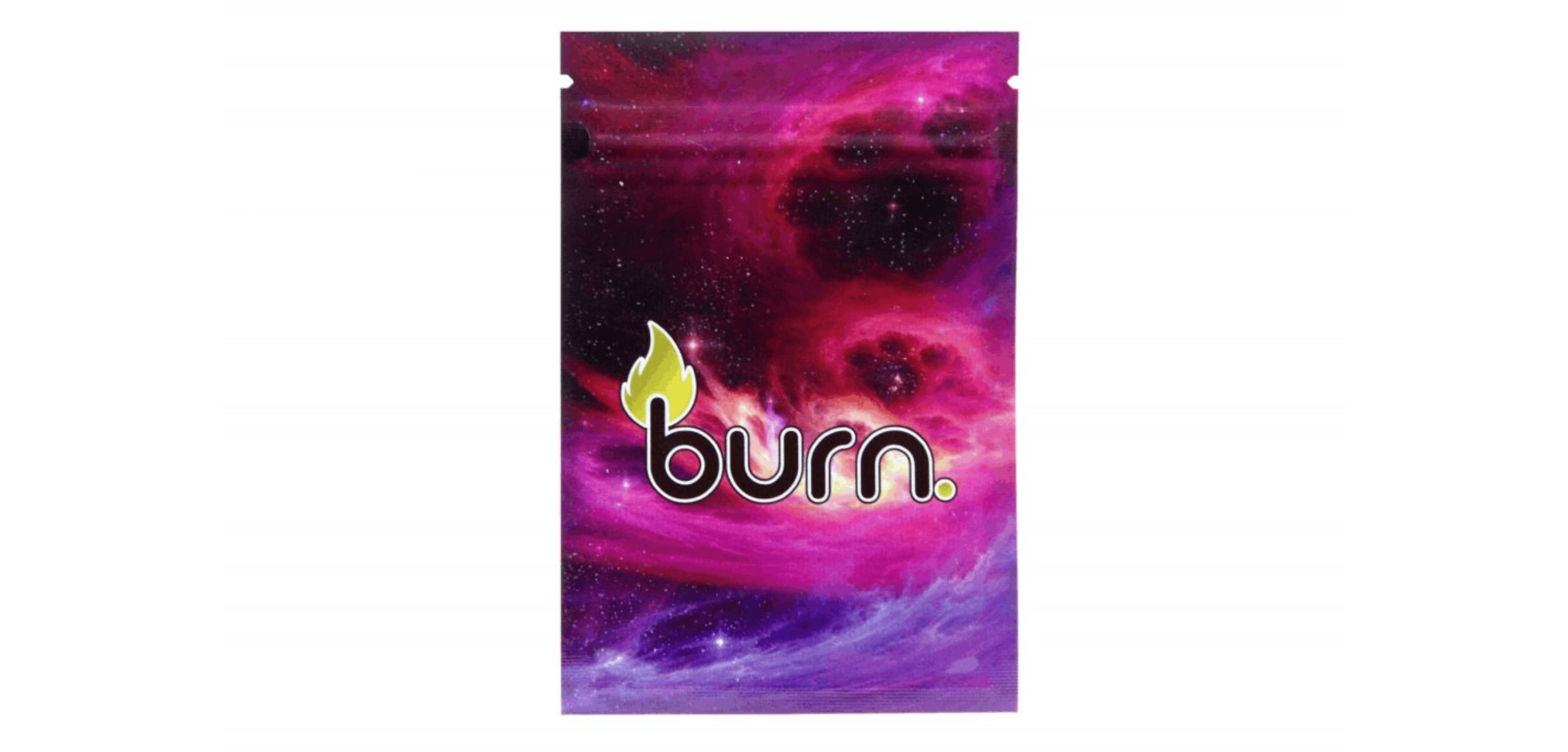 2. Burn Extracts – Shatter 1G
This is a premium shatter that was prepared by Burn Extracts. It comes in a well-sealed pack that contains 1 g of high-quality, potent shatter. 
This shatter comes in different strains, including Lemon Haze, Black Tuna, Blue God, Death Bubba, OG Skank, and more. If you're looking for the best shatter in Canada, you should start here. 
Where Can I Buy Lemon Shatter in Canada?
MMJ Express is a mail-order marijuana store that sells high-quality cannabis, cannabis products, and smoking accessories. 
We are committed to ensuring all adults in Canada have access to the best lemon haze shatter without having to leave the house. What's more, we deliver your discreetly packaged order right to your doorstep. 
If you've been looking for the best place to buy lemon shatter, look no further. Make a purchase today, and receive your order within 1 – 3 business days.