Get on Track with the Trainwreck Strain From Our Weed Dispensary
Let's dive into one of the most popular and potent buds out there, the Trainwreck strain. 
This sativa-dominant hybrid is known for its seriously uplifting effects and tasty flavour. 
Trainwreck is a blend of Mexican, Thai, and Afghani strains, and its name says it all – it hits hard and fast. 
If you are looking for the most detailed review on the Trainwreck weed, you're in the right spot! 
We've analyzed this Sativa to provide you with its THC content, terpene profile, flavours and aromas, and most importantly, the Trainwreck strain effects. 
Additionally, we've featured some of the best Trainwreck weed products to get from our weed dispensary, MMJ Express.
Keep reading to learn everything you ever wanted about the Trainwreck strain.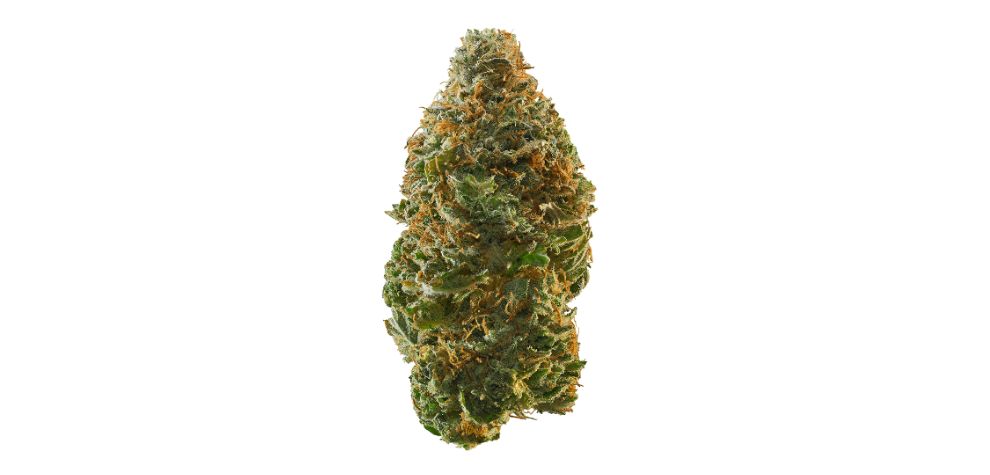 What is the Trainwreck Strain?
In short, Trainwreck is a highly potent and popular Sativa-leaning cannabis strain (80:20 Sativa to Indica ratio), praised for its long-lasting and mind-blowing cerebral effects. 
This hybrid strain is believed to be a blend of Mexican and Thai sativas and Afghani indicas, though its exact lineage remains a mystery.
Why is it so popular? 
The Trainwreck strain is beloved for its invigorating cerebral effects, which are said to come on quickly and produce a delightful, euphoric high accompanied by a pleasant full-body buzz. 
Its earthy, piney aroma is complemented by hints of lemon and spice, making it a flavorful option for cannabis enthusiasts of all taste preferences.
As always, to gain a deeper understanding of the Trainwreck weed, let's quickly look at the parent strains that made everything possible, starting with Mexican.
Mexican, also known as "brick weed" is a bud with a badass reputation – it's one of the highest-quality strains you can get nowadays. 
In short, Mexican is a pure Sativa strain that clocks in around 15 percent of THC. 
With this in mind, beginners and people with sensitivities to THC can use Mexican without fearing overconsumption or negative side effects of cannabis overdose such as cottonmouth or paranoia. 
Nevertheless, whenever using cannabis, we always recommend taking it low and slow – so even with low to moderate THC level strains like Mexican, mindful weed use is key. 
You can use Mexican in the afternoon to get a boost of energy and help you get through the hustle and bustle of life. 
Try Mexican to be more energized, happy, and awake.
On the other hand, Afghani is a pure Indica with a THC content of around 17 percent. 
Because of its nature, experts recommend using the delicious Afghani during the evening or better yet, before going to bed. 
Its diesel and skunky odour with hints of citrus will lull you to sleep almost instantly. 
As you may assume, you can use Afghani to treat insomnia and other sleep disorders, tension, stress, and anxiety.
All in all, the expectations are sky-high when it comes to the Trainwreck weed! Scroll on to uncover the details of this strain as well as the best products to get from our weed dispensary, MMJ Express.
The Best Trainwreck Weed to Get from an Online Pot Store
Passionate smokers, get ready for the wildest ride of your life. 
If you are interested in the Trainwreck strain and you are looking for the tastiest, smoothest, and most effective buds, we're here to help. 
Check out these high-end dry herbs and buy mail order marijuana today from MMJ Express.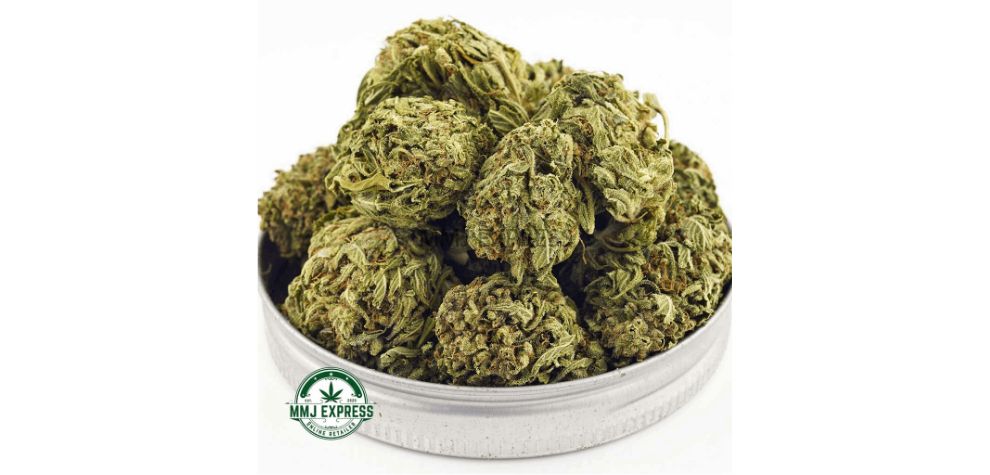 1. Trainwreck AA
The star of the show is Trainwreck AA, a quality Sativa hybrid (80:20 Sativa to Indica ratio) with around 18 to 25 percent of THC. 
As its name implies, this canna strain will take you on a crazy adventure – you will feel energized, euphoric, happy beyond your dreams, uplifted, and creative. 
Because of its characteristics, experts recommend the Trainwreck strain to struggling artists and people who want to take their productivity to the next level. 
Feel motivated and recharged – get the Trainwreck weed today for $80.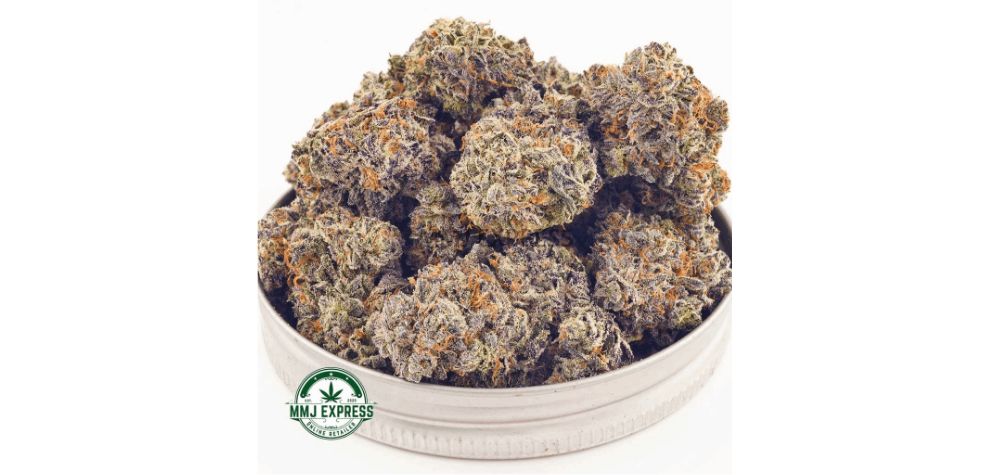 2. Purple Trainwreck AAAA
Weed is expensive, but finding quality cheap weed can be a big challenge. 
Fortunately, you don't have to look too long. Consider the Purple Trainwreck AAAA, an evenly balanced hybrid strain with 27 percent of THC. 
By now you know why we recommend this strain – not only is it an excellent alternative to the Trainwreck strain, but it is also a fantastic option if you want to reap the benefits of both Indica and Sativa. 
Use Purple Trainwreck to treat ADD and ADHD, chronic pain, hyperactivity, migraines, stress, bipolar disorder, and insomnia. Its delicious berry and grape flavours will leave you speechless. 
For only $8, Purple Trainwreck is a must-have.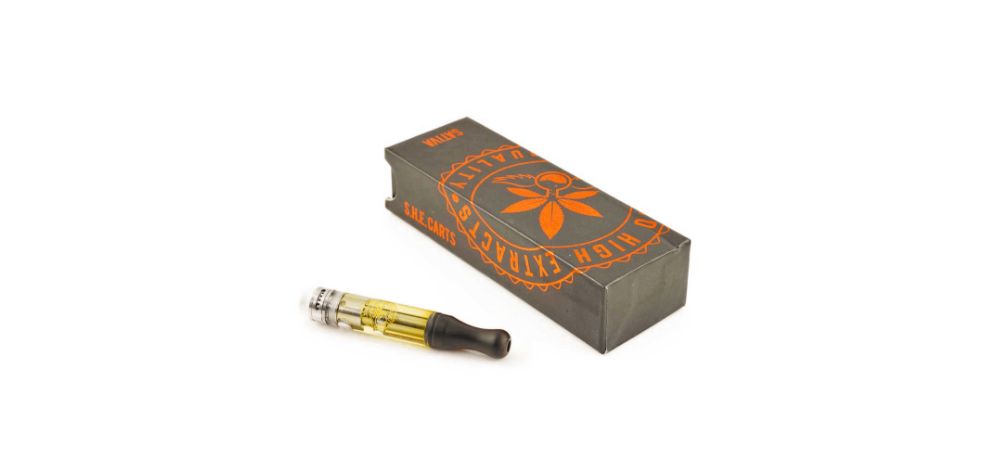 3. So High Extracts Premium Cartridge 1ML Trainwreck (SATIVA)
Die-hard vapers, this one is for you! Check out the So High Extracts Premium Cartridge 1ML Trainwreck (SATIVA), get high, and never look back. 
If you don't want to smoke dry herbs, then the So High Extracts Premium Cartridge featuring the Trainwreck weed is an ideal choice. 
Like all products by So High Extracts, this premium cartridge is affordable, yet professional-grade. 
It's compatible with standard 510 threading vape pens, making it convenient and easy to use. For as low as $30, you get a 1ml cartridge and tons of fun!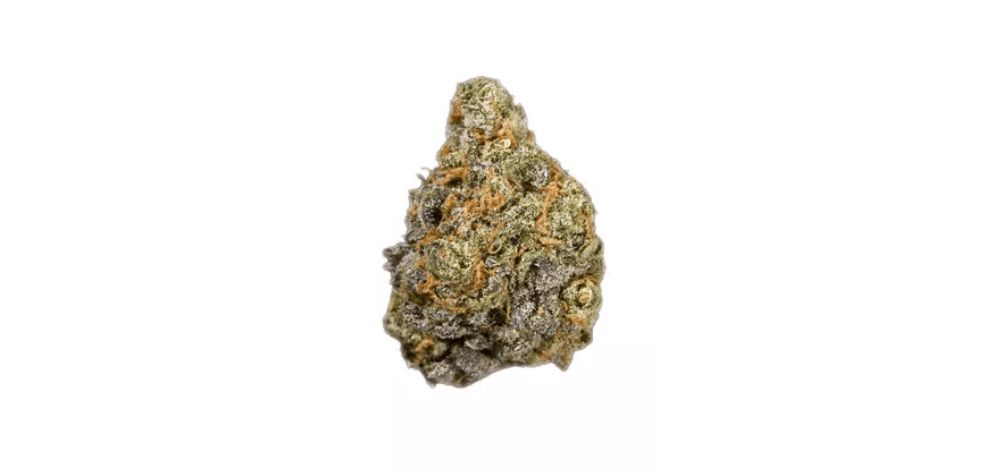 What is the Purple Trainwreck Strain?
If you are looking for a bud that's similar to the Trainwreck strain, then we've got a fantastic suggestion: 
The Purple Trainwreck strain. This is a spicy evenly balanced hybrid with around 23 percent of THC. 
Like its parents, Granddaddy Purple and the Trainwreck weed, Purple Trainwreck is potent, long-lasting, and effective in treating conditions such as anxiety, depression, insomnia, stress, mood swings, chronic pain, and hyperactivity. 
The Purple Trainwreck strain may also be useful to help you get in a good mood.
Its delicious berry and grape citrus compliment the aromas of pungent and earthy ever so well, for a memorable experience. 
In a nutshell, the Purple Trainwreck strain will make you feel creative, energized, focused, relaxed, and euphoric.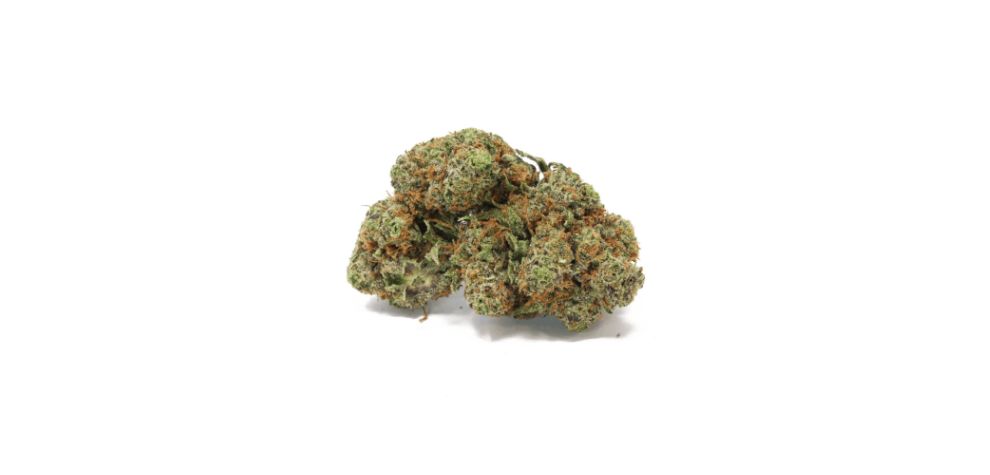 What is the Pink Trainwreck Strain?
If you prefer a lemony spicy and refreshing kick, you may also be interested in the Pink Trainwreck strain. This is a heavenly Indica that's famous for its relaxing and calming effects. 
Whether you are dealing with depression, anxiety, or other mood disorders, the Pink Trainwreck strain will help you restore your mental health and ease your body. 
Use the Pink Trainwreck strain to treat arthritis, pain, migraines, and anxiety. 
But be aware, this weed strain packs a punch with up to 28 percent of THC!
Buy the Trainwreck strain in Canada from the best online dispensary, MMJ Express. 
At this online weed dispensary, you will uncover the most impressive collection of rare and popular dry herbs, concentrates, edibles such as gummies and syrups, THC oils, and more. 
Get weed online in Canada from MMJ Express and save your bucks. 
Enjoy the Trainwreck strain effects on a tight budget without having to deal with dodgy weed and possible side effects.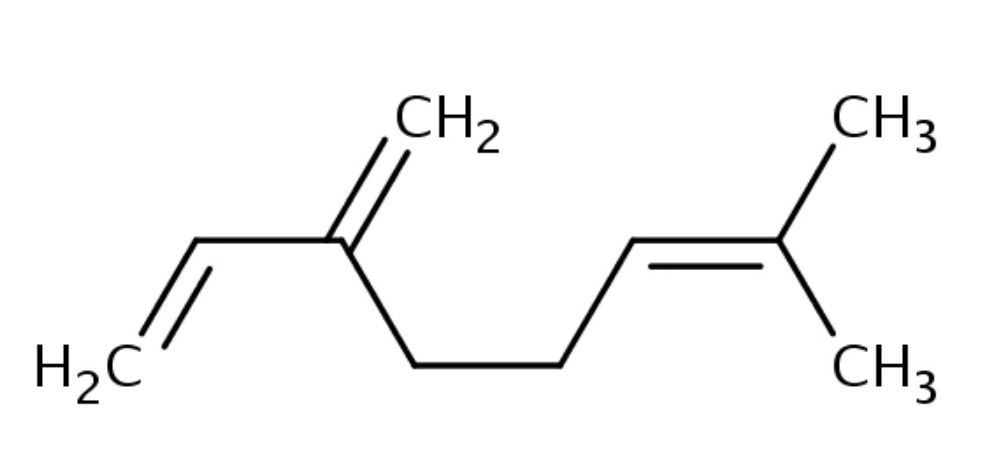 Trainwreck Weed Terpene Profile and THC Content
The Trainwreck strain is a terpene-rich Sativa with countless benefits for both recreational and medical cannabis users. 
In terms of its unique and impressive terpene profile, Limonene, Myrcene, and Beta-Caryophyllene dominate. 
If you are not familiar with these terpenes, here is a brief overview.
Limonene, the citrusy terpene is known for its fresh and tangy aroma and possible anti-inflammatory properties. 
Myrcene, on the other hand, has a strong musky and earthy scent- many experts believe it to have sedative and relaxing effects. 
Moreover, Beta-caryophyllene is the spicy and peppery terpene that can provide you with possible anti-inflammatory and analgesic effects.
What about the THC content of Trainwreck? Based on user reports and expert facts, the Trainwreck weed is considered a high-THC strain, with levels typically ranging from 18 to 25 percent. 
If you are on the lookout for the most potent and flavourful version of Trainwreck, purchase this bud from the best online weed store, MMJ Express. 
This weed dispensary guarantees only the best strains you can get – and the safest!
Finally, remember, if you're interested in tasting the Trainwreck strain, make sure to start with the lowest dose possible and go slow to avoid negative effects such as red eyes.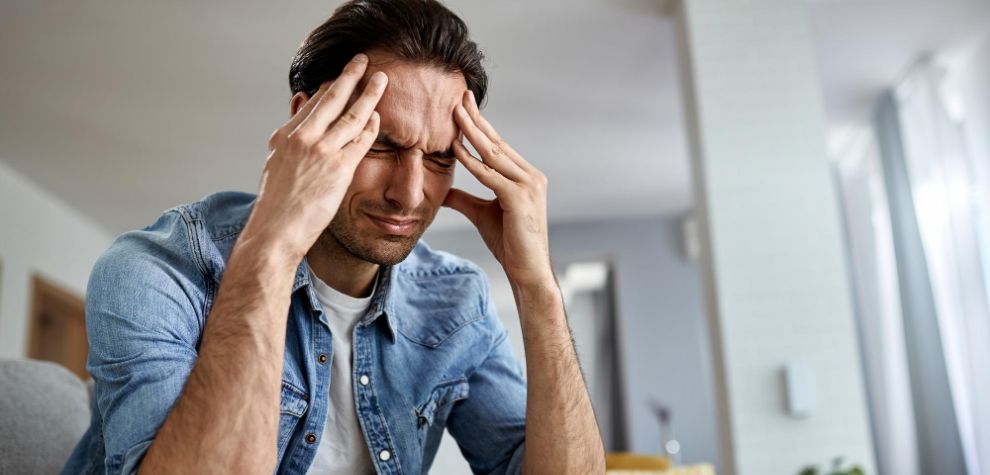 Trainwreck Strain Effects to Consider
The Trainwreck strain is chock full of beneficial terpenes and it also delivers a moderate amount of THC. 
What this also means is that the Trainwreck strain effects are also otherworldly. Users report feeling energized, creative, uplifted, and happy when using this cannabis strain. 
Most importantly, medical patients can use Trainwreck to treat bipolar disorder, migraines, stress, PTSD, headaches, depression, and inflammation. 
Again, before self-medicating with marijuana, make sure to consult with a healthcare professional for guidance and dosing instructions.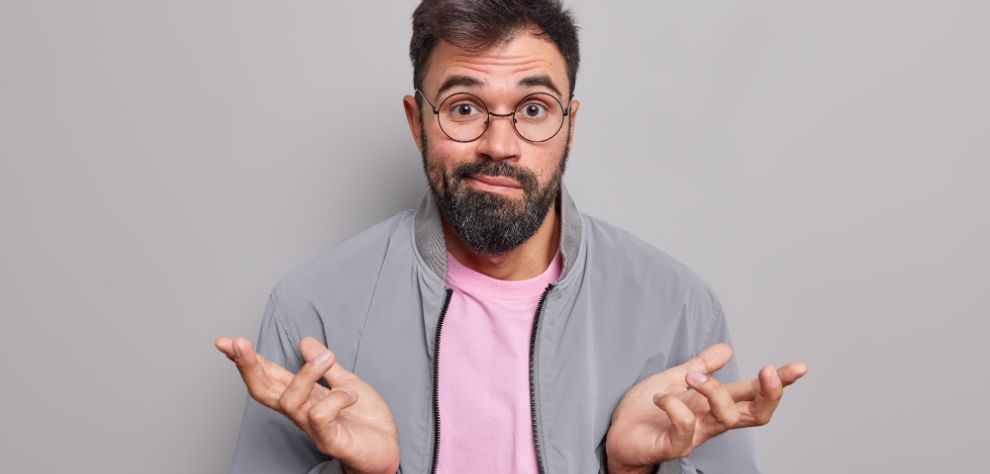 Where Can I Find the Trainwreck Strain in Canada?
You can find the Trainwreck strain at better-equipped online dispensaries in Canada. Check out MMJ Express and order some today.
Where Can I Buy Weed Online?
Buy the Trainwreck strain from MMJ Express, Canada's best weed store. Get mail order marijuana today and receive the package without having to leave your home! 
Shipping is so quick, you won't believe it. Hurry up and order today before it's all sold out.