The Mimosa Strain: The Tastiest Citrusy Strain for Creative Pursuits
The Mimosa strain is a unique and potent Sativa hybrid that's sure to impress and leave you feeling invigorated and inspired. 
But how much do you know about this rare gem? What are its distinguishing characteristics and effects? Who will enjoy the Mimosa weed strain? 
If you are wondering about these questions (or anything related to the Mimosa weed strain), you're in luck. 
We've looked high and low to bring you the web's most comprehensive Mimosa strain review. 
In this article, you will learn about the THC content and terpene profile of the Mimosa weed, its recreational and medical effects, flavours and aromas, and intriguing genetics. 
Plus, you will uncover which Mimosa weed strain products to purchase today from your favourite online pot store, MMJ Express. What are you waiting for? Read on!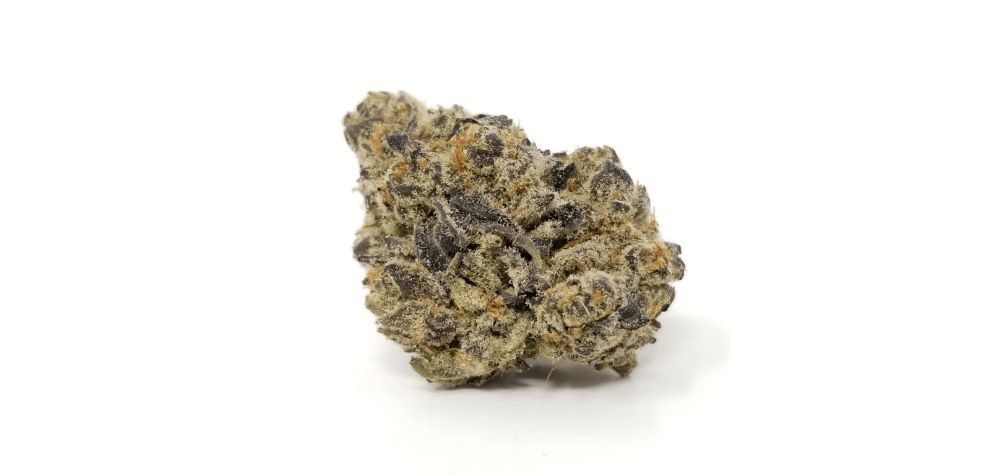 What is the Mimosa Strain?
Why should you consider tasting the Mimosa weed in Canada? 
We'll let you in on a secret: This is one of the most refreshing and focus-sharpening cannabis strains you'll ever try! 
That said, here are some must-know facts about the Mimosa strain you need to be aware of before you purchase some from MMJ Express, Canada's best online weed store.
Firstly, let's talk about genetics. This Sativa leaning strain (70:30 Sativa to Indica ratio) is an ideal combo of two legendary buds, the Clementine and Purple Punch. 
As a result, the Mimosa weed strain is a potent and flavorful flower that delivers a balanced and highly euphoric experience. But, what makes Mimosa so special?
 In a nutshell, what sets Mimosa apart from other strains is its distinct aroma and flavour profile, which features an addictive blend of citrus, tropical fruit, and earthy undertones. 
The uplifting and energizing effects of this canna strain make it an ideal choice for stoners looking to kickstart their day or enhance their focus and creativity. 
Furthermore, Mimosa is also known for its outstanding medicinal properties, offering relief from chronic and acute pain, anxiety, tension, stress, and mild to moderate depression – all of that without the sedative effects commonly associated with other cannabis strains. 
Like always, let's take a quick look at what made Mimosa possible, the Purple Punch and Clementine strains. 
We'll begin with Purple Punch, an Indica hybrid that's famous for its delectable fruity flavour profile and lulling effects. 
This weed strain is a cross between Larry OG and Granddaddy Purple, and it is usually high in THC, ranging from 18 to 25 percent. 
Overall, Purple Punch is popular among both recreational and medicinal cannabis connoisseurs for its ability to help with stress and insomnia. 
On the other hand, Clementine is a Sativa that's loved for its uplifting effects and sweet citrusy flavour. 
The Clementine strain is a Sativa-dominant hybrid weed that is known for its sweet, citrusy flavour and uplifting effects. 
The parent strains of Clementine are Tangie and Lemon Skunk, and like Purple Punch, it's typically high in THC, ranging from 15 to 20 percent. 
What about its effects? Clementine has the ability to help patients with mild to moderate depression, anxiety, and even fatigue (the effects are similar to the Ice Cream Cake strain). But why is this so important when it comes to Mimosa strain? It's simple. 
By analyzing the parent strains, we get a deeper insight into what we can expect from Mimosa. And we're expecting heaven!
The Best Mimosa Weed to Buy from a Weed Dispensary
You're eager to get the Mimosa weed in Canada? Look no further! 
Here are the best canna products to get from our online weed dispensary, MMJ Express. Check out these reviews and buy mail order marijuana today.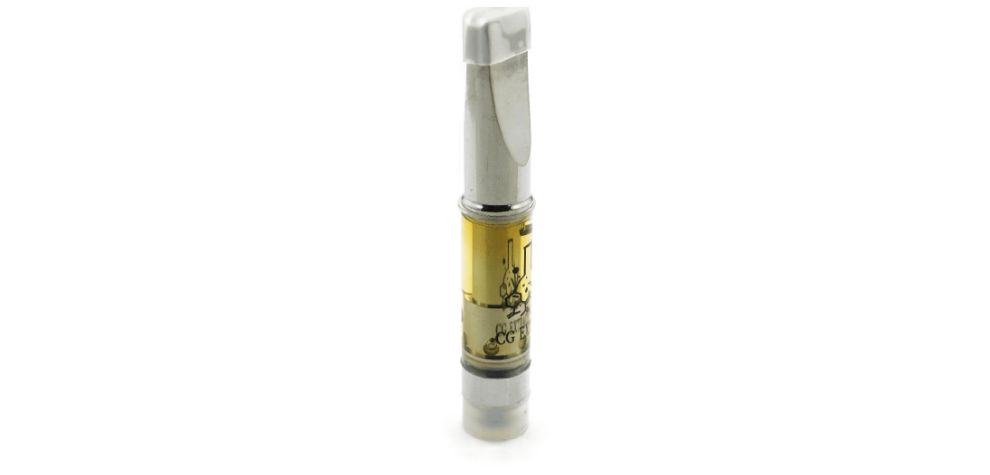 1. CG Extracts Premium Concentrates 1mL Cart : Mimosa
You want to get the Mimosa strain, but you want to try something completely new. Buy the CG Extracts Premium Concentrates 1mL Cart : Mimosa, a high-quality cannabis product that's sure to satisfy your needs for THC. 
Like all OG Extracts Premium Concentrates, this product is top-grade, safe, and effective. Plus, it'll last you a long time! 
This product features standard 510 threading that is compatible with most reusable vape pens – easy to use and convenient. For only $25, you get 1ml of the product. Sounds like a must-grab!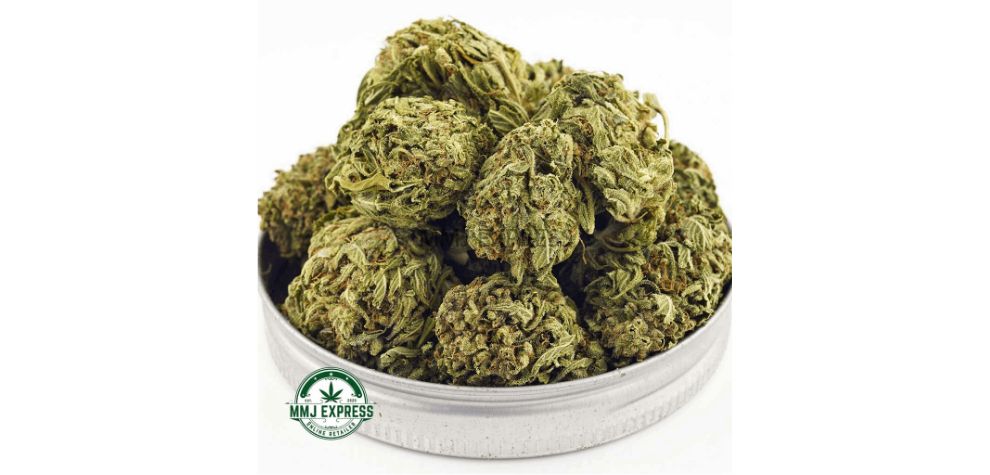 2. Trainwreck AA
The Trainwreck AA is a moderately powerful Sativa hybrid (80:20 Sativa to Indica ratio) with around 18 percent of THC. 
Similar to Mimosa, Trainwreck tastes like a tropical fruity cocktail with hints of lemon, herbal, sweet, and pine. 
Use this cannabis strain to relieve chronic pain, anxiety, bipolar disorder, migraines, PTSD, stress, inflammation, and insomnia. If you are a recreational user, you may also enjoy Trainwreck for its creativity-boosting and euphoric effects. 
Buy some today from MMJ Express, the best online weed dispensary, for $80.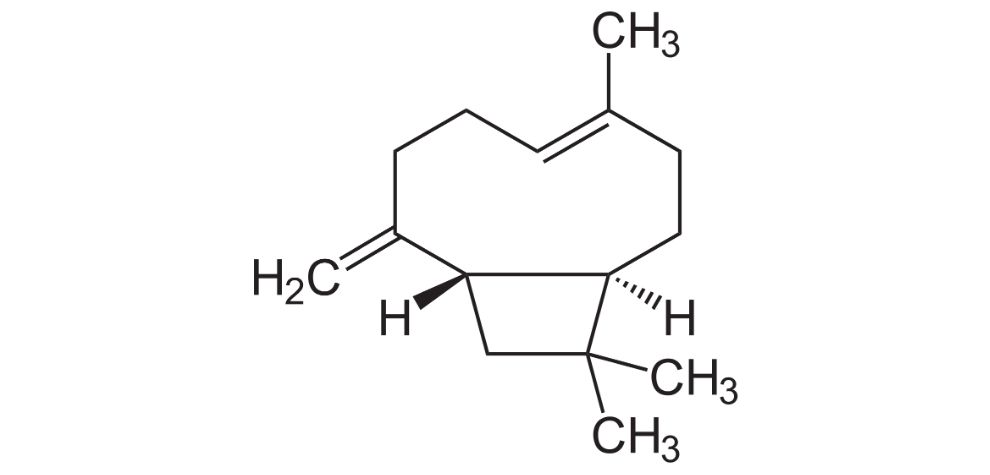 Mimosa Weed Strain Terpene Profile and THC Content
The Mimosa weed strain is a terpene-rich bud full of possible health benefits for both recreational and medical cannabis users. 
But that's not all – terpenes also contribute to the bud's distinct aroma and flavour. When it comes to the Mimosa strain, the dominant terpenes include Myrcene, Limonene, and Beta-caryophyllene. 
Here are some details about these beneficial terpenes and what they do for you. 
Firstly, Myrcene is an earthy and musky terpene that is often found in Indica-dominant strains. Limonene, on the other hand, is known for its potent citrusy and fruity notes and you can commonly find it in Sativas. 
Finally, Beta-caryophyllene adds a spicy and peppery "kick" to Mimosa, and it is also known for its possible anti-inflammatory properties.
In terms of THC percentage, the Mimosa strain is known to be relatively powerful. In most cases, the Mimosa weed strain provides you with THC levels between 19 to 27 percent. 
This moderately high THC content contributes to the weed strain's potent, uplifting, and euphoric effects, which can be energizing and mood-boosting. 
The blend of Mimosa's unique terpene profile and moderately high THC content makes this Sativa a highly sought-after bud among cannabis users, both beginners, experts, and people looking for a cure for serious medical conditions. 
However, the exact THC percentage of the Mimosa weed strain may vary, depending on the quality of the batch, the type of product, and the reliability of your weed store or online dispensary. 
If you are on the hunt for the most potent and flavourful Mimosa weed, buy cannabis from MMJ Express, the best place for weed online in Canada.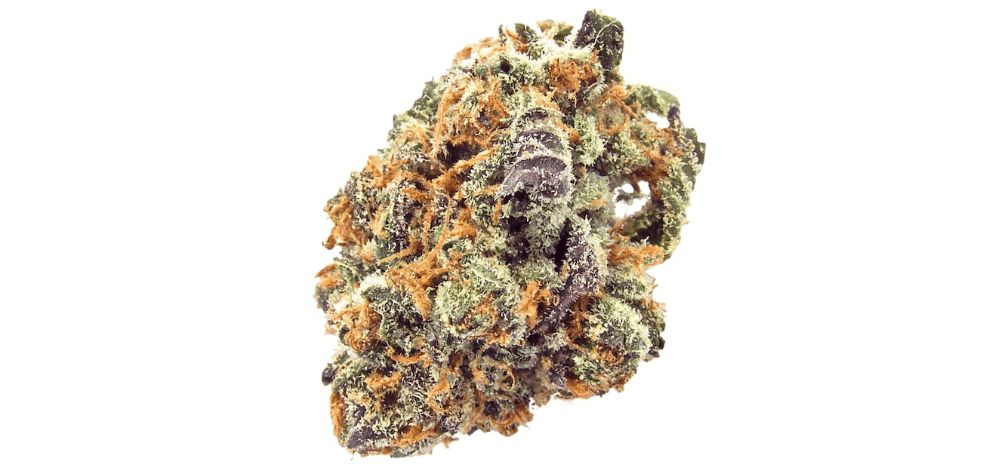 What is the Purple Mimosa Strain?
The Purple Mimosa strain is an impressive hybrid weed, and the child of the Purple Punch and Mimosa strains. 
As a result, the Purple Mimosa strain inherits some of the best traits of both parents. 
Like the Mimosa strain, Purple Mimosa has a fresh and sweet fruity and citrusy aroma, with a bit of earthiness and spice from its Purple Punch parent.
In terms of the Purple Mimosa effects, this hybrid will provide you with a balanced and uplifting high. 
Most stoners say that the Purple Mimosa strain can provide a burst of energy, focus, and creativity, making it an excellent choice for daytime use and getting projects done. 
Additionally, the Purple Mimosa strain also has relaxing and sedating properties that can help you ease stress, tension, and anxiety. 
Use it any time of the day, depending on the effects you want to achieve.
Considering that the Purple Mimosa has a THC content of around 18 to 24 percent, it's one of the strongest of the bunch.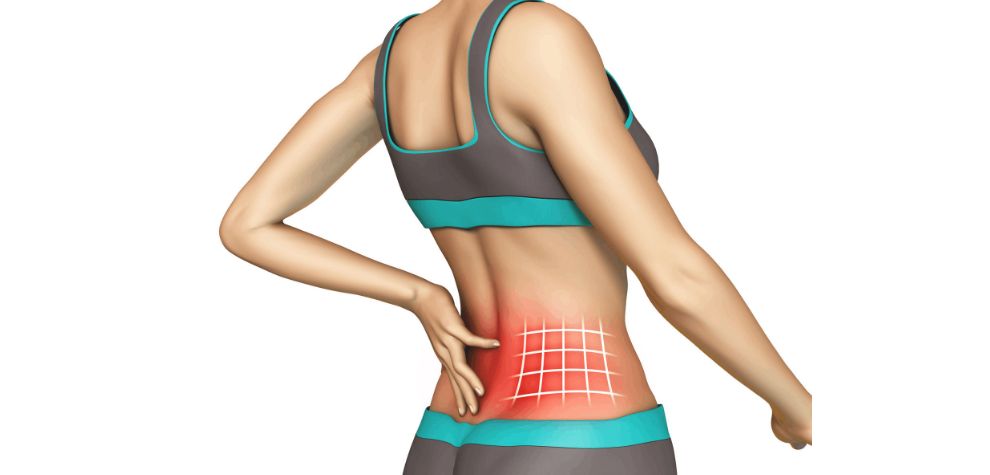 Mimosa Strain Recreational and Medical Effects
The Mimosa strain is yummy, but the effects will really blow you away and make you crave MORE. 
Recreationally, this weed strain will provide you with a dose of uplifting and energizing effects. 
As mentioned, Mimosa can also provide a burst of creativity, motivation, and productivity, making it a great choice for making new friends and going to events especially if you are an introvert). 
Mimosa weed is also excellent for your creative pursuits and is the perfect option for artists, or outdoor activities (picture walking in nature!). 
The Sativa's euphoric effects can also provide you with a mood lift, making it a fantastic option for people who want to feel happy and anxiety-free.
As for the medical properties, the Mimosa strain can help you fight symptoms of depression, stress, and fatigue, while its pain-relieving abilities can help with severe conditions such as muscle spasms, chronic pain, and inflammation.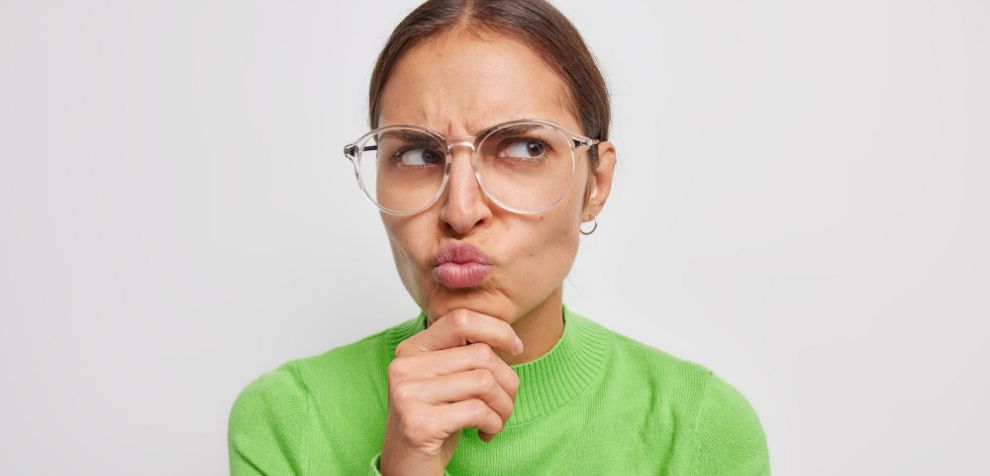 Where Can I Buy the Mimosa Weed in Canada?
You can buy the Mimosa weed strain in Canada from better-equipped and trusted online weed stores. 
If you are looking for the most potent and flavourful products, choose MMJ Express. 
Not only will you discover the best and most effective Mimosa, but you can also pick from an endless collection of dry herbs, concentrates, edibles, vapes, mushrooms, and more.
Where Can I Buy Weed Online?
Buy the Mimosa strain and other rare and legendary buds from MMJ Express, Canada's best online weed dispensary. 
Hurry up, stocks are limited and potheads are obsessively shopping – take advantage of the discounts today. 
Buy mail order marijuana and find out why MMJ Express is the best.