The Surprising Difference Between Live Resin vs Distillate You Must Know
Understanding the difference between live resin vs distillate will help you maximize your high and get the effects you desire. 
Fortunately, you don't need to search the web anymore to get the answers to your questions. 
We've got you covered. In this comprehensive article, we've outlined and explained the main difference between distillate and live resin, in terms of taste and aroma, potency, effects, and much more. 
You'll gain a deeper insight into the differences and similarities between these two popular cannabis products. Additionally, you'll uncover what the live resin vs distillate high looks like. 
If all of this sounds good, keep on reading.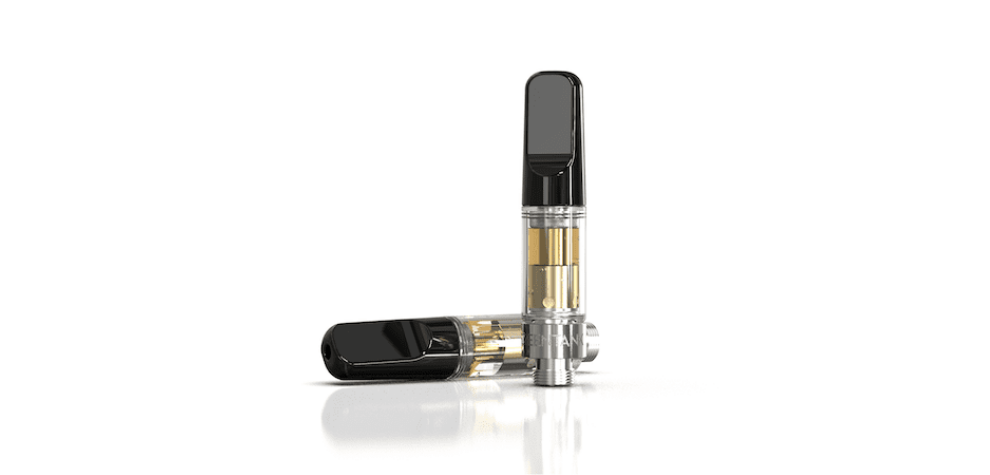 What is a Live Resin Vape?
When you shop for live resin, you get the additional possibly therapeutic and flavourful flavonoids and terpenes, which for some individuals enhances the overall cannabis high. 
In a nutshell, live resin is a popular cannabis concentrate that is made from the fresh cannabis flower. 
Since live resin is created from fresh cannabis flower (not dried weed), the final product retains all of the naturally occurring components of the plant. 
In other words, live resin is abundant in flavonoids, terpenes, and other beneficial compounds. 
On the downside, when compared to distillates, these products are usually lower in cannabinoid content. Often, you will also come across terms such as "live terpene vs live resin". 
What you need to know is that live resin's terpene profile is almost identical to that of the living cannabis plant. 
When it comes to the taste, aroma, and appearance of live resin, it will vary from one batch to the next. 
The overall "look" of your live resin product will also vary depending on the strain used to make it. 
Nevertheless, usually, a good-quality live resin product will be loose in consistency, amber or golden in colour, and have a pleasant herbal aroma. 
If you are on the hunt for the best quality cheap canna, shop at MMJ Express, the best weed store in Canada. 
Always buy weed online in Canada from reputable sources, as this way, you will get the best cannabis experience without side effects.
There are many ways you can use a live resin product. This brings us to the question: "what is a live resin vape?". 
As you may have guessed, one of the best ways to enjoy quality live resin products is to vape them. 
Hence, that's what live resin vape refers to! Alternatively, you can also dab, smoke, or add live resin to topicals for a mind-altering experience. Some cannabis users also claim that smoking real flower and inhaling live resin is very similar. 
Due to this, live resin is believed to be the creme de la creme of cannabis concentrates.
Unfortunately, because of its prestige, live resin products can be very expensive. Luckily, it doesn't always have to be this way! 
Buy cheap weed in Canada from MMJ Express and find some of the highest-grade live resin products at a discount. 
Yes, cheap canna exists, you just need to know where to shop.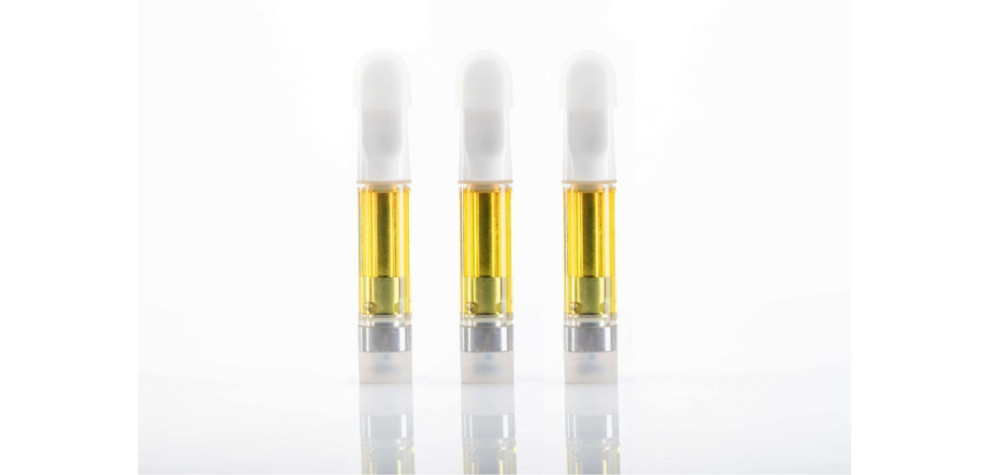 What Are Distillate Cartridges?
Distillates refer to monstrously powerful and highly-refined cannabinoid oil. 
These products are powerful cannabis concentrates created when you isolate a cannabinoid, like the psychoactive THC, from the plant compounds. There is a myriad of reasons why stoners love distillate cartridges. 
Not only are they highly potent and effective, but they are one of the most versatile cannabis concentrates you can get. 
Since these products usually contain almost 100 percent cannabinoid content, they are often dubbed "pure THC" or "liquid gold".  
Unless the manufacturer alters them post-production, these products do not contain other compounds, including flavonoids and terpenes. 
How do you get distillate carts? First of all, you need to begin with dried and well-cured cannabis. After this, you extract it into the oil. 
During the distillation process, crude cannabis oil is extracted and vaporized. By using high heat, you separate the plant material and the cannabinoids (such as CBD or THC). 
Appearance-wise, distillates are almost translucent, and they are void of flavour, smell, or taste. 
Due to this neutrality, distillates are the perfect base for vape carts and delicious cannabis edibles. 
By using distillates, you get an extremely powerful base that you can "tweak" in terms of flavour and aroma.
Distillate carts are very potent (due to the insane cannabinoid content). However, they typically lack the beneficial flavonoids and terpenes present in live resin. 
In most cases, stoners enjoy using cannabis distillates with a portable vaporizer or a dab rig. You can also get a distillate cartridge and begin vaping. 
When vaping or dabbing distillates, you will notice an almost odourless vapour (depending if it is flavoured or not). The effects are almost instant and hard-hitting.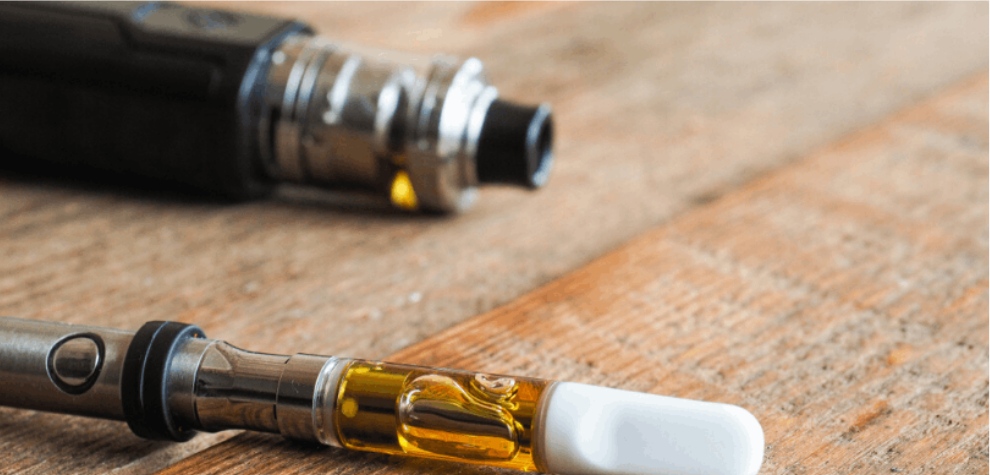 The Difference Between Distillate and Live Resin
There are a few key differences between a distillate vs a live resin. For instance, these two products vary in appearance. 
Distillate is almost translucent, odourless, and flavour-free. On the other hand, live resin is loose in consistency and golden or amber in colour. 
The live resin vs distillate high is different as well. While both of these products will give you a life-changing cannabis experience, typically live resin is more potent. 
How is this possible when distillates are made to ensure maximum THC content? 
The truth is that live resin provides you with the famous entourage effect. Because of this, you will enjoy a more intense high. 
On the other hand, if you are not interested in the additional flavonoids and terpenes, a good quality distillate cartridge is the best option for you. 
These products will deliver one of the fastest and most intense cannabis highs of your life. 
Nevertheless, if you want the entourage effect, a live resin product may be a better option for you. 
Whichever one you choose, make sure to shop from a tried and tested online dispensary such as MMJ Express. 
Find out why this pot store is every cannabis lover's favourite place to shop for fresh and powerful weed products.
Keep this in mind when discussing the live resin vs distillate high: Both are most suitable for the bold and daring! 
This means that beginners and individuals sensitive to THC will have to be extremely cautious when using live resin or distillate cartridges. 
Make sure to always practice mindful and responsible cannabis use.
Distillate vs Live Resin: Pick Your Favourite Product from Our Weed Dispensary
Here are the best distillate and live resin products from our weed dispensary you need to check out today.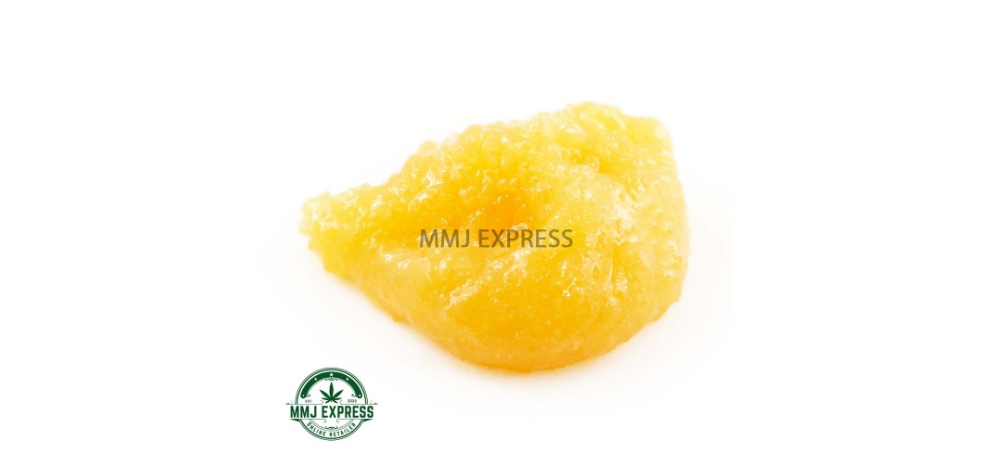 Banana Sundae Live Resin
Buy some Banana Sundae Live Resin today and experience the best full-body high of your life. 
This product features Banana Sundae, a delicious Sativa dominant hybrid (70:30 ratio). The flavour is creamy, fruity, sweet, and overwhelmingly sugary. 
If you are a fan of sweet cannabis strains, you will enjoy this delicacy. This live resin will make you feel energized, and focused, yet relaxed. 
Use it to treat chronic pain, fatigue, stress, nausea, ADD and ADHD. On average, you get 24 to 26 percent of THC.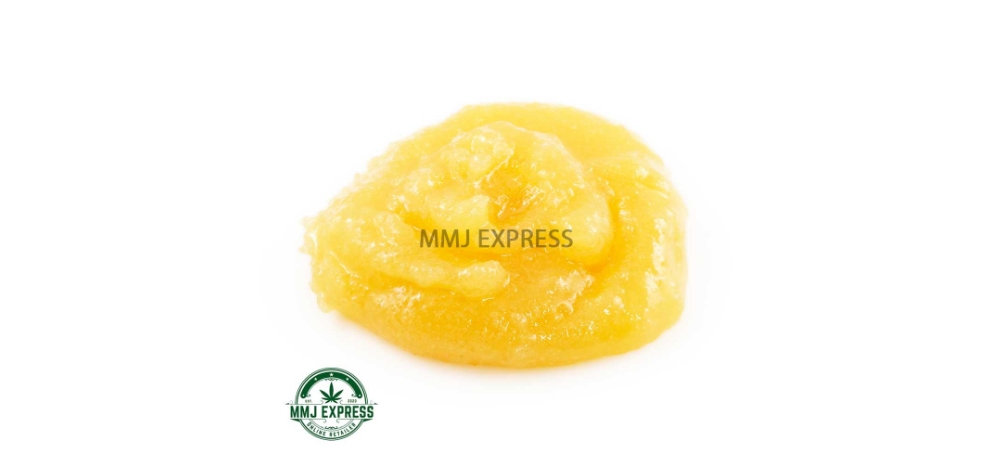 Raspberry Kush Live Resin
The Raspberry Kush Live Resin is another fantastic option for all Indica lovers out there. 
This Indica hybrid (80:20 ratio) has a strong berry and vanilla flavour with a tasty earthy and spicy aroma.
Use Raspberry Kush to relieve inflammation, cramps, appetite loss, and stress. This euphoria-inducing live resin will make you feel uplifted, relaxed, and carefree. 
With more than 23 percent of THC, you'll get a long-lasting and intense experience. Grab some today for only $30 on sale.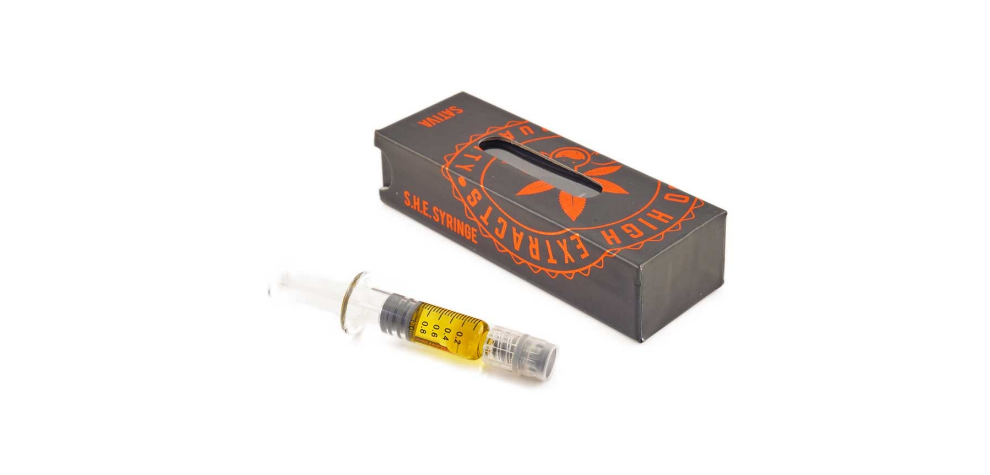 So High Premium Syringes – Green Apple
Purchase the So High Premium Green Apple THC Syringes today and dive deep into fruity paradise.
In each syringe, you get 1g of high-quality THC distillate, or 95.79 percent of the psychoactive compound. 
Besides that, you also get additional terpenes for maximized benefits. 
According to customers, the So High Premium Syringes are easy to use and almost eternal. The flavour is dreamy, and the high is very long-lasting. 
You can get these THC distillate syringes for sale for as low as $25.00 at MMJ Express, the best dispensary in Canada.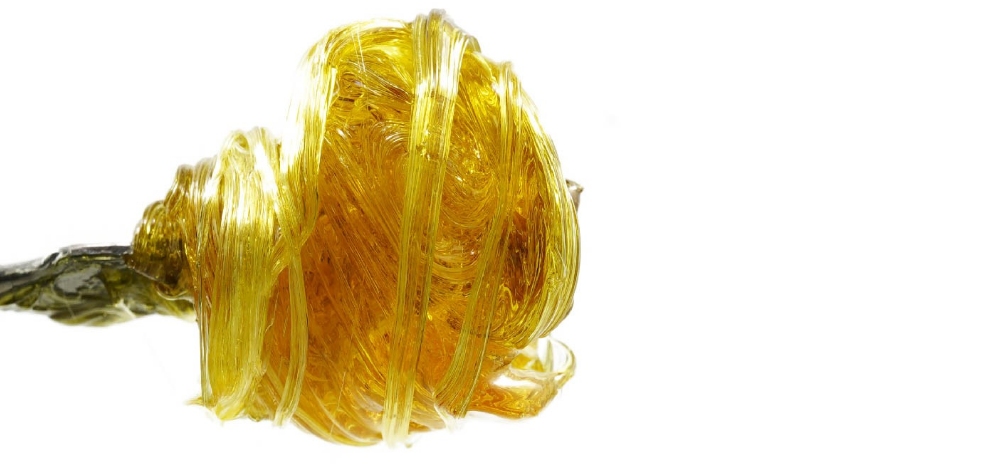 Delta 9 Distillate
Weed lovers who want to try something special need to get the Delta 9 Distillate. 
As a reminder, Delta-9-Tetrahydrocannabinol or THC is the main psychoactive component in marijuana, along with the notorious Delta-8-THC. 
Treat yourself to this product and enjoy the pure distillate without additives. 
You'll get a whopping 96.23 percent of THC for the most relaxing trip of your existence. Make gummies or dab it – it's up to you!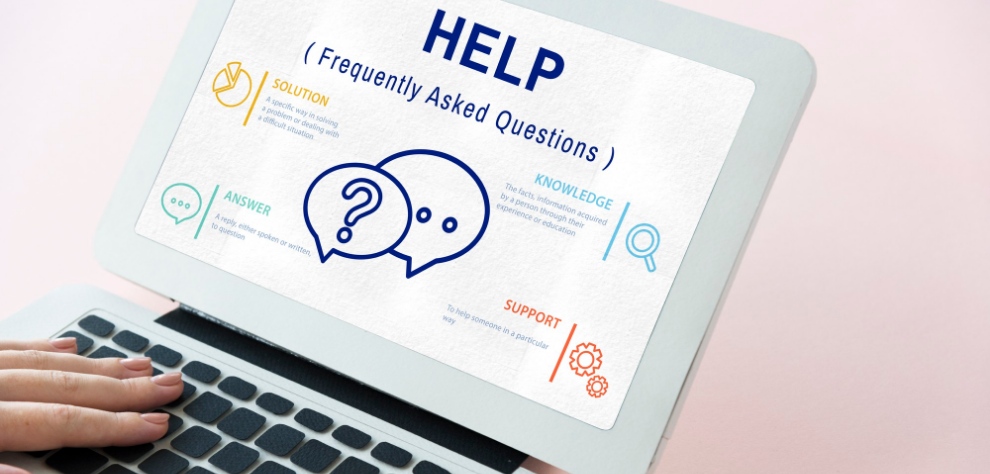 FAQ
Live terpene vs live resin: What's the deal?
Live resin products contain the possibly beneficial terpenes and flavonoids you need to heal from a variety of conditions. 
If you are looking for a terpene-rich product, a live resin cart might be the best choice for you.
What is the difference between a live resin vs distillate high?
Both live resin and a distillate cannabis concentrate will give you a high to remember.
However, with live resin, you also get to reap the benefits of the entourage effect. 
If you want to enjoy a higher THC percentage, a distillate cart will provide you with everything you need.
Distillate vs live resin: What is the best one for me?
Whether you choose live resin or distillate will depend on your preferences and needs. 
If you want to indulge in a fast-acting, high-THC product, choose distillate. 
On the flip side, live resin is a better choice for stoners wanting to get the benefits of the entourage effect.
Where can I buy weed online?
Now that you know the difference between live resin vs distillate, it's time to head to MMJ Express, your next go-to dispensary in Canada. 
Get the best mail order marijuana today and enjoy top-tier cannabis products from the comfort of your home. 
Plus, you'll save tons of money. Hurry up, stocks are limited.