Improve Your Life Quality & Use CBD for Mood Swings
By using CBD for mood swings, you can enhance your life quality and ward off feelings of anxiety, depression, and stress for good. 
CBD or cannabidiol may be especially helpful for women dealing with PMS-related mood swings. 
If you are wondering how CBD for PMS works you've come to the right place. 
This comprehensive article outlines and explains everything you need to know about CBD for mood swings, including dosage recommendations and product highlights. 
Of course, if you are plagued by chronic PMS symptoms and your condition is not getting better, we suggest consulting with a trusted medical professional.
That said, here are the must-know facts about CBD for PMS mood swings.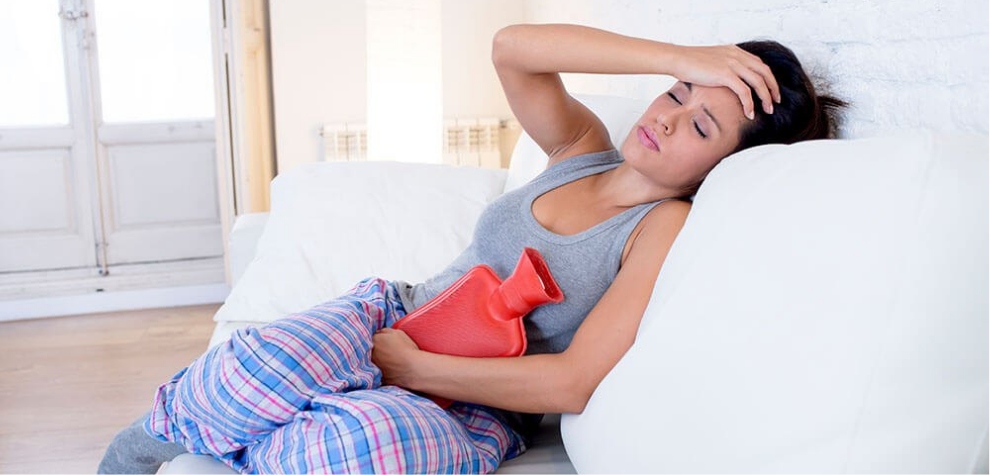 Defining PMS: What is It?
Before understanding how CBD for mood swings works, it's important to take a look at what PMS is. 
In a nutshell, PMS is short for premenstrual syndrome, a blend of symptoms that a lot of women have around one or two weeks before menstruating.
On average, three in four women claim to experience PMS symptoms such as mood swings at some point in life. 
For most patients, the symptoms are moderate or mild. 
Interestingly, more than 90 percent of women claim they have premenstrual symptoms such as moodiness, headaches, and bloating. 
These uncomfortable and often painful symptoms make it difficult to function on a day-to-day basis – some women find it challenging to go to work or perform well at school.
Out of the mentioned symptoms, mood swings are typically one of the most bothersome for women worldwide. 
Often, neurochemical irregularities in different areas of your brain will cause mood swings (for instance, in the limbic system; including the amygdala, hippocampus, and hypothalamus). 
The mentioned brain region regulates conditions such as depression, anxiety, and stress.
So, how does CBD for PMS mood swings fit into this equation? 
According to the experts, like other functional networks of your central nervous system, there is an abundance of endocannabinoids and receptors in the limbic system. 
This means that CBD and other cannabinoids may be effective in maintaining and even establishing your emotional health. 
Study findings reveal that neuronal tissue endocannabinoids (which are present in the amygdala and the hippocampus) are linked to the regulation and the release of monoamine neurotransmitters. 
For reference, monoamine neurotransmitters help regulate your mood and improve your emotional health.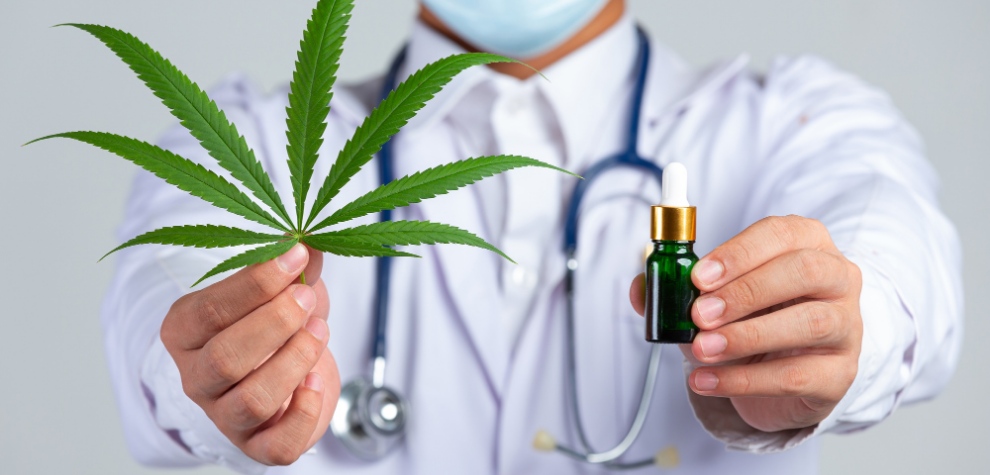 Does CBD for Mood Swings Really Work?
Yes, CBD for PMS mood swings is a gift sent from above. Let's quickly go through what causes mood swings in the first place. 
While the entire chemical spectrum related to mood regulation remains a mystery, experts claim that changes in mood and emotion are mostly regulated by dopamine's and serotonin's neuromodulatory action. 
Patients who have an irregularity in either dopamine or serotonin (or both) can have unpredictable and abnormal alterations in cognitive behaviour, emotional response, and the behaviour of the pleasure and reward system.
Besides PMS, there are many things that can cause mood swings. 
For instance, patients suffering from the cyclothymic disorder, bipolar disorder, and those with serious cases of depressive disorder often have mood swings. 
Hormone irregularities linked to menopause and pregnancy can also cause shifts in your mood levels. 
Plus, not sleeping properly, eating unhealthy foods, and being under constant stress can wreak havoc on your emotional well-being. Fortunately, this is where CBD oil for mood swings comes in.
As mentioned, dopamine & serotonin levels in your brain are regulated & controlled by the endocannabinoids present in the endocannabinoid system of the central nervous system. 
According to some clinical trials and study findings, the endocannabinoid network maintains and establishes your emotional well-being and mental health. 
On top of that, it acts as a central regulator of your emotions and mood. 
Remember, the endocannabinoid system (or "ECS" for short) is naturally present in your body, and it includes a network of cannabinoid receptors and cannabinoids. 
This elaborate system plays a vital part in releasing hormones in the thyroid gland and much more. 
Hence, those patients who have a deficiency in the endocannabinoid system may feel out of balance. 
Experts claim that natural cannabis compounds such as cannabidiol or CBD can help patients rebuild and reestablish normal cell-to-cell interactions.
Another interesting study reported the benefits of CBD for mood disorders. This study involved 1,631 participants, out of which 70 percent identified as female. 
Of the study participants taking cannabidiol for a mood disorder, the majority claimed to have had depression, anxiety, or both. 
The results are impressive. Namely, CBD was shown to be an effective anti-depressant and anti-anxiety agent. 
Plus, CBD helped the study participants with nervousness, mood swings, panic attacks, feelings of agitation, sadness, and irritability.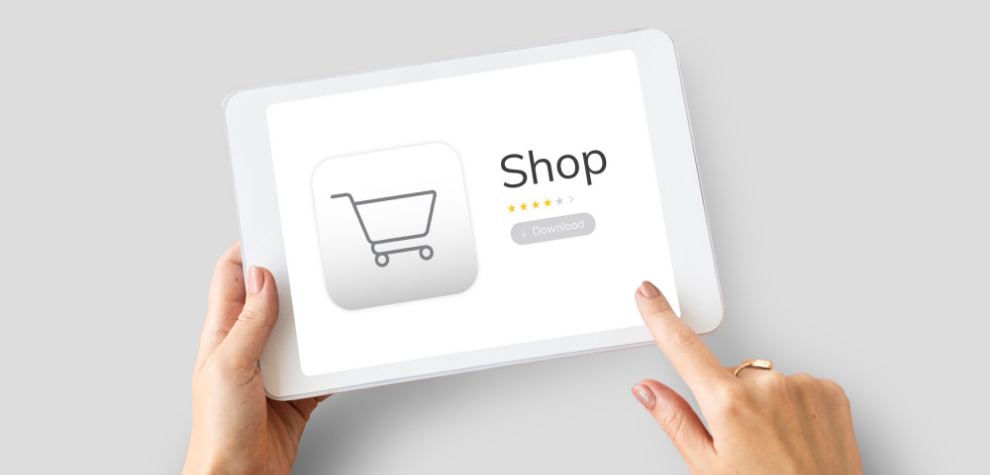 Shopping for Quality CBD: Tips and Tricks
Now that you understand how CBD for PMS works, here are a few key tips in order to reap the maximum benefits of your product. 
First of all, make sure to purchase cannabis products only from reliable sources. 
Look for a good dispensary with credibility and positive customer reviews. When in doubt, choose MMJ Express, the best place to get weed online in Canada. 
This weed store offers customers the highest-rated cannabis products for the most competitive prices. 
Besides CBD for PMS (tinctures, edibles, and even relaxing and calming CBD bath salts), you can also purchase a wide array of cannabis products ranging from dry herbs, concentrates, delicious edibles, mushrooms, and more. 
Get cheap weed in Canada without blowing your budget. Shop wisely.
The Best CBD for Mood Swings to Get From Our Weed Dispensary
Here are the best CBD products to alleviate mood swings and other common ailments associated with PMS. 
Check out these reviews and shop from the best pot store in Canada, MMJ Express.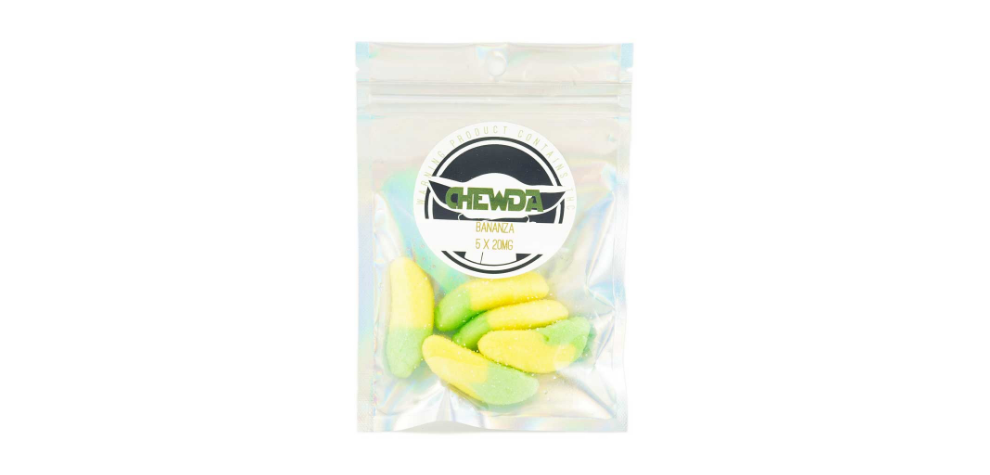 Chewda Gummies – Bananza CBD
If you want to get the benefits of high-quality cannabidiol without worrying about measuring out your daily dose, then Chewda Gummies from Bananza CBD is the right choice for you. 
These are the chewiest and most delicious CBD gummies for anyone on the go. Grab a gummy and wait for around 30 minutes to two hours for the effects to kick in. 
Thanks to its natural formula, these full-spectrum CBD gummies have zero hemp aftertaste. 
Use the Chewda Gummies to enhance your mood, get pain relief, and fall asleep faster. In each pack, you get five Chewda Gummies for as low as $16.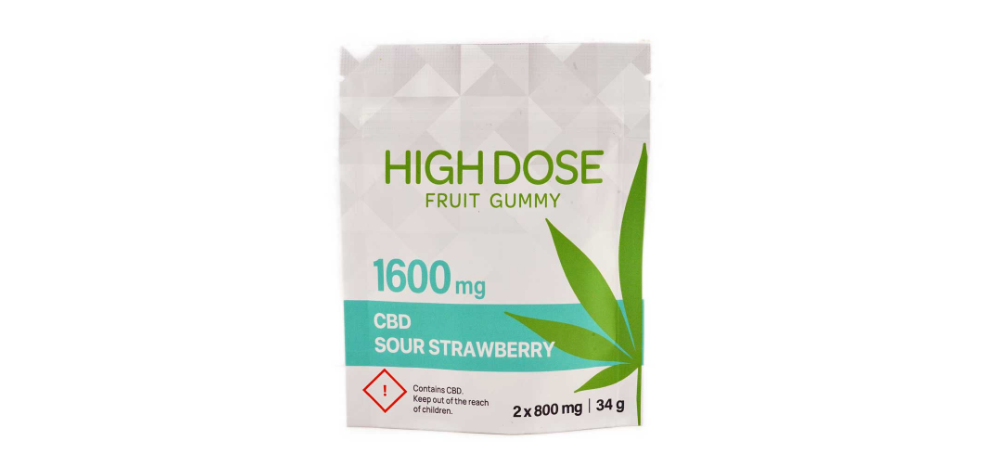 High Dose Fruit Gummy – Extreme Strength Sour Strawberry 1600MG (CBD)
If you want an even more potent product, these Extreme Strength Sour Strawberry 1600MG CBD gummues are for you. 
The High Dose Fruit Gummy is ideal for patients dealing with severe PMS-induced mood swings, depression, and anxiety. 
In every pack, you get 1600 milligrams of CBD or 800 milligrams per piece (two pieces in total). 
If you want to decrease the dose, you can easily divide the gummies into 16 x 100-milligram doses. 
Wait for around 60 to 90 minutes for the full effects. Grab the High Dose Fruit Gummy for only $50.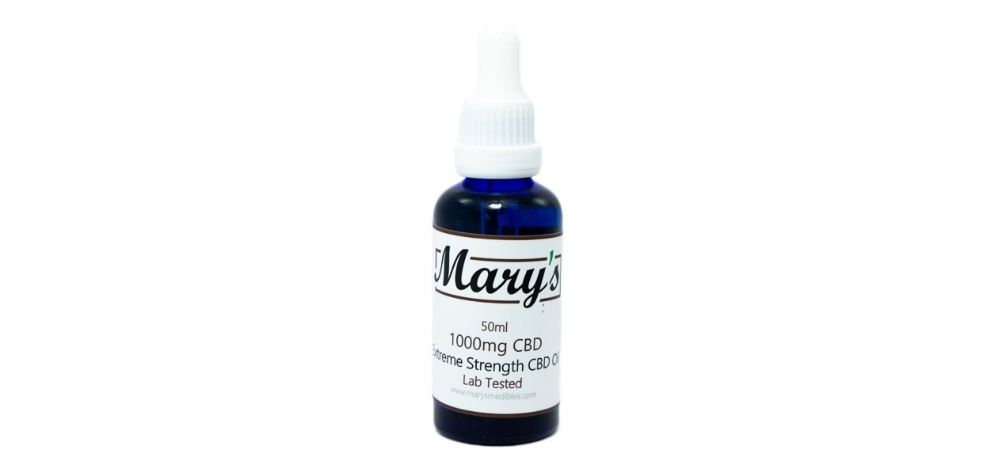 Mary's Medibles : Extreme CBD Tincture 1000mg CBD
The Mary's Medibles : Extreme CBD Tincture 1000mg CBD is a good solution for women who want to feel rested, relaxed, and joyful. 
This laboratory-tested formula is free of THC, so it won't get you high. 
You'll experience all of the benefits of a highly potent CBD product without the unwanted effects of the psychoactive compound. 
In each 50-millilitre bottle, you get a whopping 1000 milligrams of CBD for mood disorders, pain, anxiety, and stress relief. 
On top of that, this CBD tincture is antioxidant, anti-inflammatory, analgesic, antipsychotic, and neuroprotective. 
Experts recommend starting with half a dropper and increasing the dose if necessary. 
Get Mary's Medibles : Extreme CBD Tincture 1000mg CBD for $85.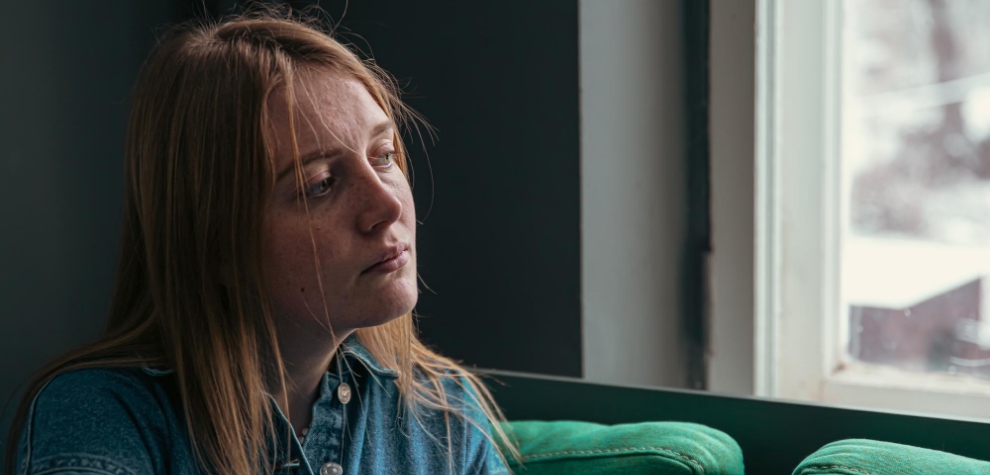 CBD Dosage for Mood Swings: What to Keep in Mind
Typically, the recommended CBD dosage for adults is anywhere from 15 to 30 milligrams per day. 
Patients with other medical conditions such as chronic pain and inflammation may require a higher dose. 
Nevertheless, if you have mood swings, anxiety, or sleep issues, it is best to stick to the moderate range. 
We suggest purchasing a high-quality, broad-spectrum CBD oil without additives and other unnecessary ingredients. 
Of course, it is always best to consult a medical professional for accurate dosage recommendations. 
Keep in mind that what works for someone may not work for you. 
Always seek out medical guidance, especially if you are treating severe medical conditions like insomnia and depression. 
It is also a good idea to check the label on your product for precise CBD dosage for mood swings. Never take more than recommended.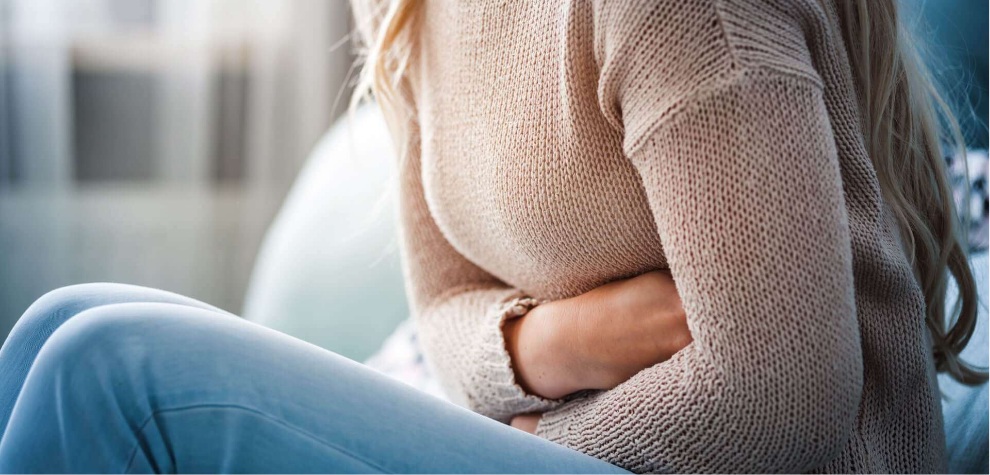 FAQ
Does CBD for PMS work?
Yes, CBD for PMS works. Make sure to purchase CBD from tried and tested dispensaries, as this is how you'll ensure that your product is effective and safe.
What is the best CBD oil for mood swings?
Numerous customers claim that Mary's Medibles : Extreme CBD Tincture 1000mg CBD is the best cannabidiol product for mood swings. 
Nevertheless, products such as CBD North (Full Spectrum Pure CBD) – Tincture and Alison Wonderland 2000mg CBD also work wonders. You can get all of these products at the best online dispensary, MMJ Express.
Where can I buy weed online?
Buy CBD for mood swings from trusted sources. Purchase mail order marijuana from MMJ Express, the number one dispensary in Canada according to stoners just like you. This dispensary offers top-tier cheap canna to help you feel your best on a budget. 
Hurry up and take advantage of the latest deals.