What is the Difference between THCA and THC?
For most stoners, THC isn't anything new. In fact, if you ask them, "what is THCA vs THC",  they'll probably be able to tell you a whole lot. 
Formally coined as delta-9-tetrahydrocannabinol, THC is the cannabinoid that's mainly responsible for and associated with the effect of the "high" produced by marijuana.
But before THC makes you high, it has to go through a process which we will explain. Out of the many cannabinoids that exist, THC is the most prominent and most well known.
But there's also a lot of talk around THCA. (tetrahydro cannabinolic acid). 
So what is THCA vs THC all about and what is all this talk about conversion?
Plenty of people find themselves a little lost in this regard. Exactly what are the differences between THC and THCA? 
Though it all sounds a bit scientific, we're going to break it down for you in easier terms. So, as per our quick definitions for THCA vs THC:
– THCa is the inactive cannabinoid found in the trichomes of live (growing) and harvested cannabis. 
As a marijuana plant grows, the primary cannabinoid being produced in live weed is actually THCA.
– THC is the psychotropic, or active version of the same cannabinoid – however, it's not present in fresh cannabis flowers. 
The reason for this is due to a conversion process wherein the THCa is converted to THC. 
So, while there's actually no THC present in live or raw marijuana, the question remains does THC or THCA get you high?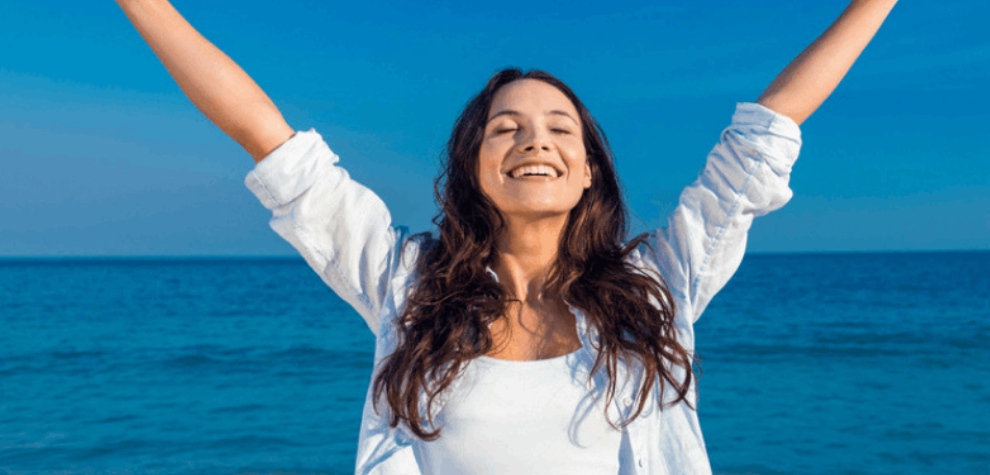 Why Does THC get You High and THCA doesn't?
The truth is that THCA vs THC are very similar in their chemical compositions, however, THCa should be seen as the precursor to THC. 
Unlike THC, THCa doesn't bind effectively with the natural CB1 or CB2 receptors found in our bodies' endocannabinoid systems. This is the reason why you won't get high from it.

More simply put, the process of decarboxylation is necessary in order for the various cannabinoids to interact with your endocannabinoid receptor. 
Once THCa goes through decarboxylation, the stage is set for the pleasantly mind-altering effects of THC to take effect.
THCA vs THC: How is THCa converted into THC?
To answer the essential question at hand, we can say that THCa turns into THC through a process called decarboxylation. 
This process is basically just heating up the THCa in order to remove one carboxyl group from cannabinoids. 
In this case, cannabis should be heated by sunlight or direct heat exposure to the likes of smoking, vaping and dabbing.
Because heat removes a carboxylic acid group from THCA, altering the THC chemical structure, it creates the perfect shape to fit into our natural CB1 receptors that run through our central nervous systems, allowing for the feeling of euphoria to follow.
Though THCA won't get you high by itself thanks to science, it is considered a precious superfood by many. 
Interestingly, much like avocados, kale, Greek yogurt, green tea, and garlic, raw cannabis holds various medical benefits. Let's take a look at those in more detail to furthrt understand THCA vs THC.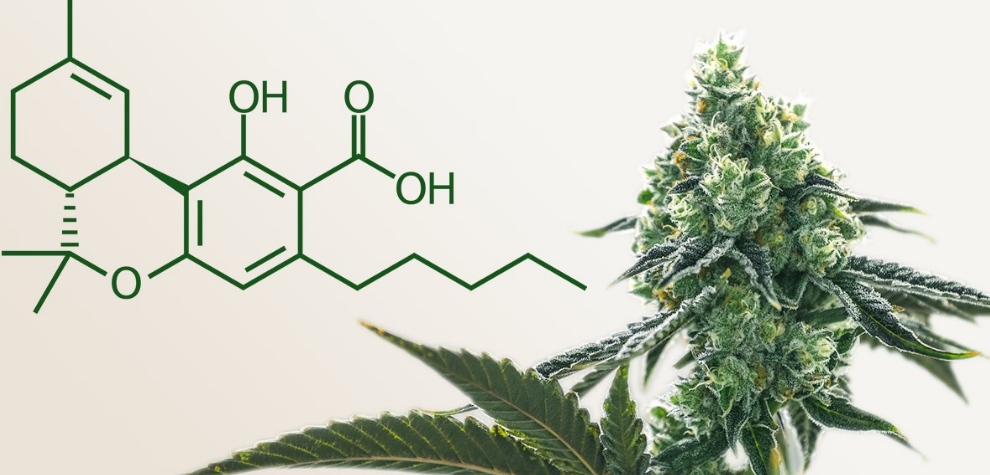 What Are the Benefits of THCA? 
THCA is Anti-inflammatory
Although it won't get you high, THCA benefits can be medically beneficial. Besides being valued as a nutritional supplement for various valid reasons, it holds other benefits. 
One of these benefits includes it being anti-inflammatory. Interestingly enough, THCA has shown great potential as a treatment for fatty liver disease in particular.
Another one on the list of THCA benefits is its effective neuroprotective elements. 
When it comes to THCA vs THC, THCA has been found to be beneficial in the treatment of degenerative cognitive diseases such as Alzheimer's and Parkinson's disease. 
Moreover, THCA helps with antispasmodic conditions such as multiple sclerosis and epilepsy. 
THCA Side Effects
THCA side effects aren't well documented at all, and based on limited knowledge, THCA has relatively few side effects. While smoking or ingesting THC can be associated with side effects such as dry mouth and dizziness, THCA evidently involves none of this.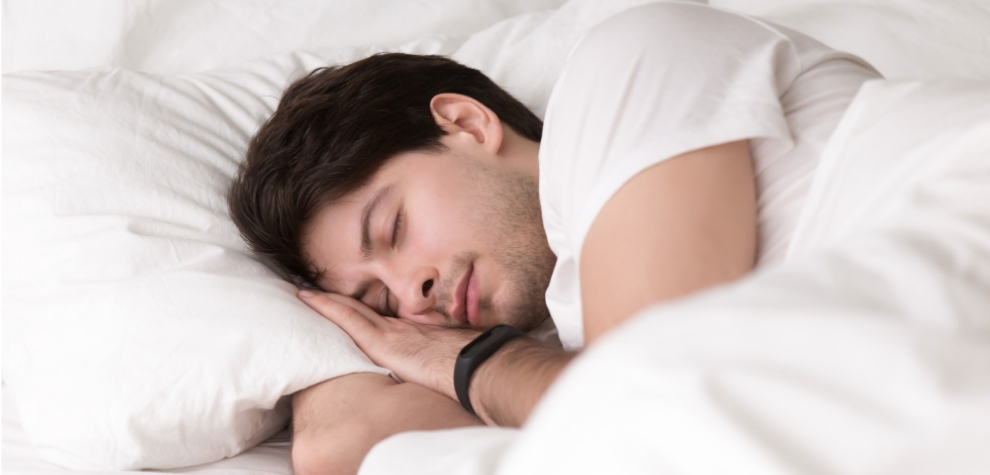 What Are the Benefits of THC?
THC reduces nausea 
In fact, a small 2010 study of chemotherapy patients found that those who took a THC in combination with standard treatment experienced stronger protection against nausea than those who received the standard treatment for it alone.

THC Reduces muscle spasms

Studies suggest THC products can reduce muscle spasms – a common symptom of Multiple Sclerosis (MS) and paraplegia. In fact, it has been concluded that THC used in combination with other cannabinoids improved muscle spasms more than a placebo.
THC Improves sleep
Sleep disturbances are typical in today's busy world. It has been shown that THC products can improve sleep problems, correct sleeping patterns and reduce insomnia. 
So, if you want some sweet dreams tonight, get your dose of THC by opting for the recommended products from our online dispensary.

The Best (and most potent) THC Products
So you're looking for value buds with high percentages of THC? Looking for cheap weed with the most strength? 
We've got you covered at our excellent online dispensary. 
We've picked out the best cannabis products on the market with the highest concentrations of THC for you to delight in – all available at our wonderfully stocked pot store.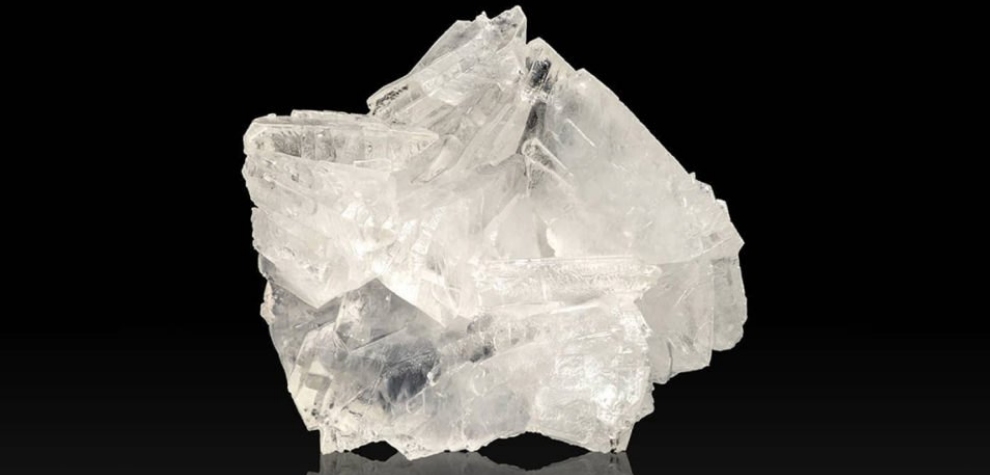 Introducing THC-A Diamonds

Hold on to your moonboots; THCA Diamonds are little gems fondly named with 99% THCA purity. 
Small in size and resembling full-sized sugar diamonds, the remaining 1% of the THC diamond leaves just enough space for terpenes and other cannabinoids.  
If you're looking for THC in its purest form, this is the ideal product for you!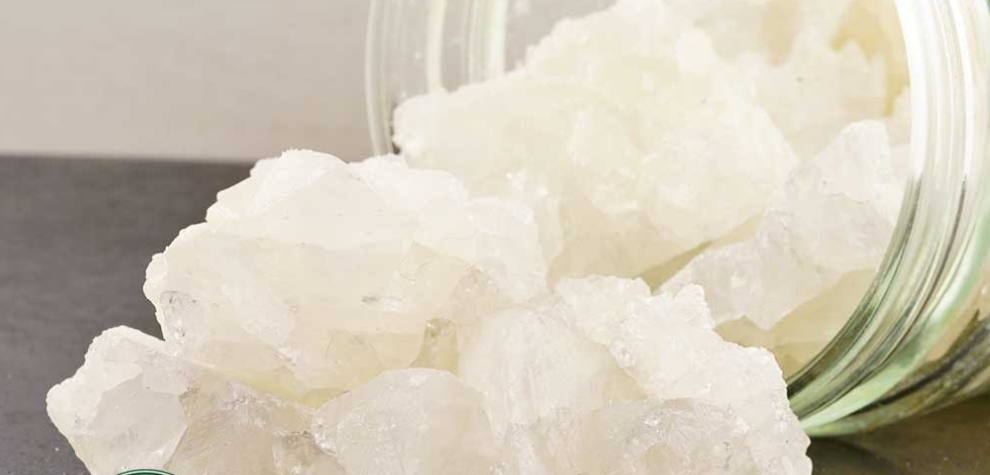 Recommendation 1: Bacio Gelato Strain THCA Diamonds 
Rare and evenly balanced, Bacio Gelato is a splendid hybrid strain boasting 29% THC, and created by crossing Sunset Sherbet with the very unique Thin Mint Girl Scout Cookies. 
Bacio Gelato THCA Diamonds are suggested for treating several ailments and conditions including chronic pain, depression, fatigue, stress, nausea or appetite loss. 
Promising full-bodied and stimulating highs, Bacio Gelato brings on desirable effects along with delicious flavours. 
With a high that comes on almost immediately upon exhale, these diamonds can boost creativity and euphoria simultaneously. 
The buds of this strain have a super sweet and sour fruity berry flavour with notable hints of mint.
Aroma-wise, an earthy, herbal smell fills the room as the nugs are burned. 
Bacio Gelato buds are olive green with dark purple undertones and bright orange hairs that are coated in crystal trichomes. 
Time waits for no human, so be sure to order your Bacio Gelato THC Diamonds from our friendly online dispensary, today!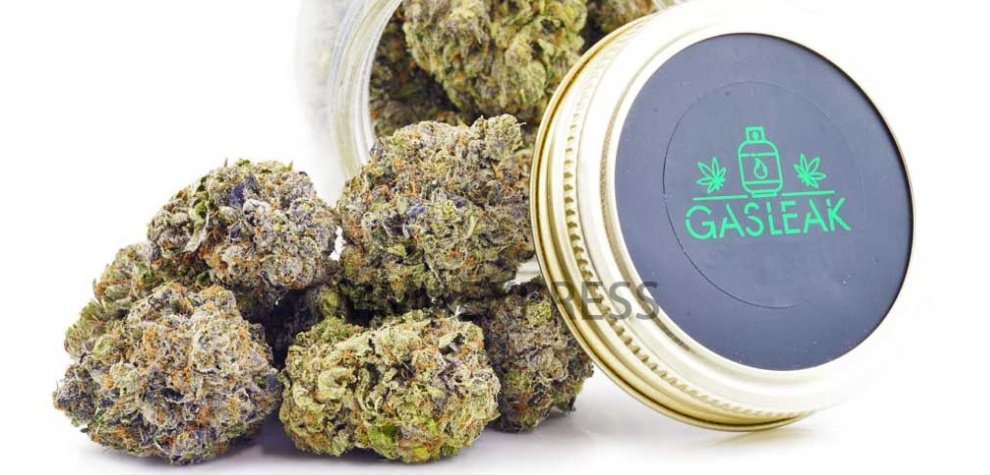 Recommendation 2: God's Breath AAAA Buds "Gas Leak"
God's breath is accurately named for being an indica dominant strain (90:10 indica / sativa) with a staggering 28% THC level. 
It has an exceptional flavour that most people relish and enjoy, while it tastes quite similar to Granddaddy Purple. 
With an extra splash of lemon and a hint of fresh citrus, as a strong aroma like that of berries. 
A few hits of the strain and you'll be happily sedated. It's also ideal for those looking for a pain reliever. Moreover, it is highly effective for boosting the appetite and relieving overall stress. 
With an exceptional flavour, somewhat similar to Granddaddy Purple, the strong lemon after-tones of God's Breath AAAA buds are super potent, refreshing and enjoyable. 
Get your gorgeous God's Breath buds here, hassle-free.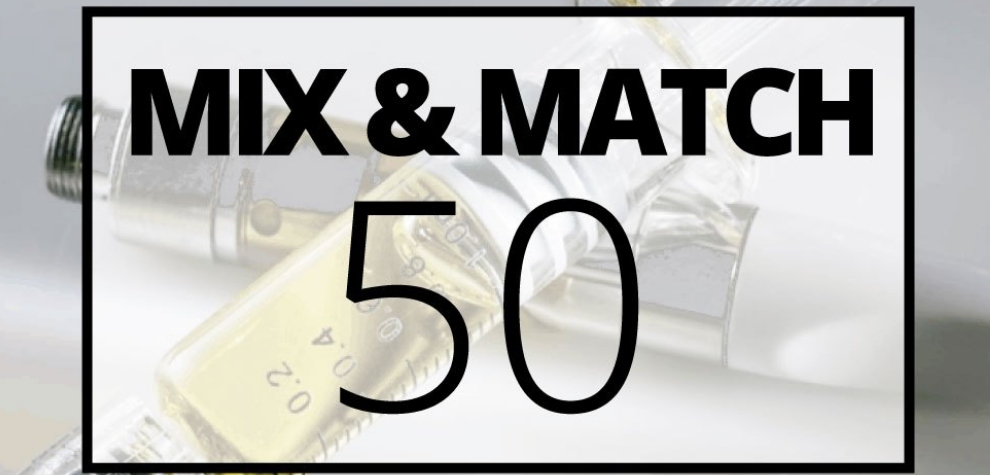 Recommendation 3: High THC Distillate Mix & Match Combo
With a whopping 95.79% THC, THC Distillate is a dream come true for brave THC enthusiasts. Distillate is extremely potent, though it lacks the terpenes of the cannabis plant. 
Available in liquid form, distillate can be used to dip your joint in, or you can vape distillate with a dabbing pen.
You can choose 50 different super-strength THC 1ML distillate disposable products at MMJ Express Online Shop for a fantastic price.
Choose from a range of highly potent distillate products in various strains of your liking, including Wedding Cake, Banana Kush, Blue Dream, Watermelon, Sundae Driver, Trainwreck, Blood Orange, and many, many more!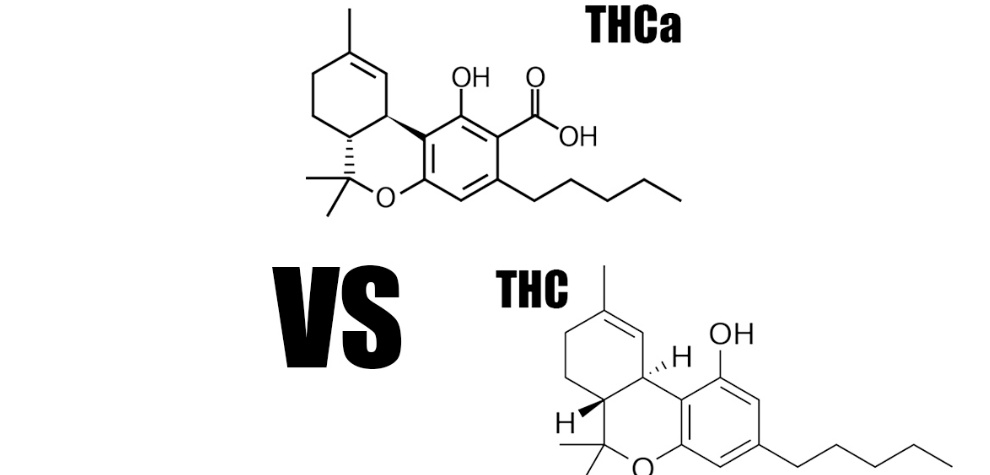 THC vs THCA: Conclusion
We started this (hopefully) informative article with a section on "what is THCA vs THC". 
We've attempted to show you what the main differences are when it comes to THCA vs THC. And although they are two different substances, they are also very similar. 
Basically, they can be viewed as two sides of the same coin.
If you've been seeking the strongest, most potent THC products on earth, you're in luck with our outstanding weed dispensary. 
Buy cheap weed online in Canada, find value buds and beautiful budget buds with high THC readings to your heart's delight at our online weed store. 
This article is centred around the concept of what THCA vs THC is. 
It was written with the intent to inform you of the differences between the two substances and offer you the best of both products available today. 
To buy weed online with the highest THC content is now easier than ever before with mail-order marijuana.