Top 5 Best Strains to Reap Cannabis Benefits for Mental Health
If you are dealing with anxiety, depression, or mood disorders, you need to check out these cannabis benefits for mental health. 
Despite being frowned upon as anxiety-provoking, when used in moderation, cannabis can help you regulate your mood, make you sleep better, help you stay relaxed, and give you a piece of mind. 
However, not many people know of all of weed's outstanding benefits – like cannabis benefits for mental health. 
This article on the cannabis benefits for mental health will change that. 
Find out the benefits of weed on mental health and how the right strains can help you improve your life quality. 
You will also uncover some tips and tricks on where to purchase value buds so you can enjoy the finest strains on a budget – because you don't need to splurge to enjoy the mental health benefits of weed.
With that in mind, here is everything you need to know about the link between boosted mental health and cannabis.
The Top 5 Cannabis Benefits for Mental Health
There are many benefits of weed that make cannabis one of the top alternative treatment methods for a variety of ailments. 
You aren't convinced? 
Check out these top cannabis benefits for mental health. 
We're sure they will change your mind and make you run to your favourite dispensary.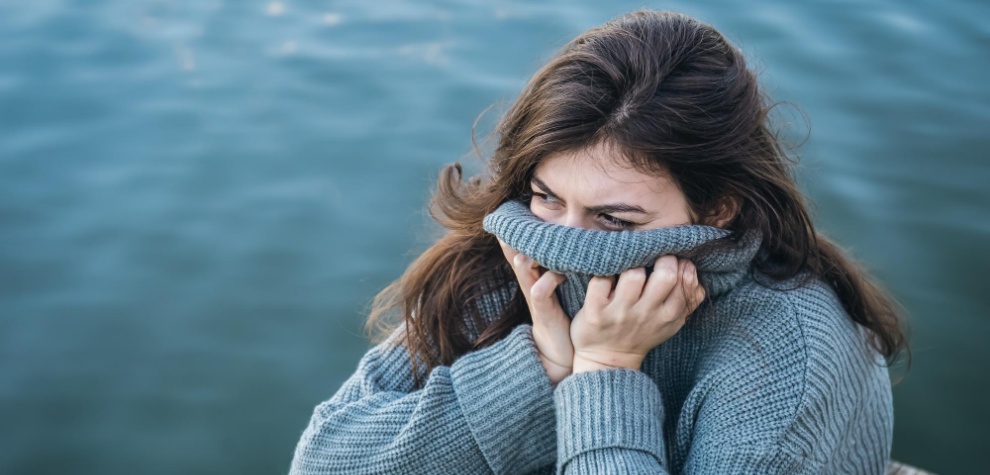 1. Cannabis Can Treat Depression and Anxiety Disorders
Nowadays, it seems as if anxiety is a global pandemic. 
Whether it is anxiety due to hectic work schedules, not finding time to be around friends and family, or missing important deadlines, this mental health issue seems to affect almost everyone at some point in life. 
Because of that, an increasing number of people are turning to weed for mental health. 
According to sources, cannabis can help your body with releasing endorphins, the so-called "happy chemicals". 
Endorphins help reduce stress, improve well-being and relieve pain in the body. By using cannabis regularly, you can ward off signs of depression and anxiety. 
According to the results of a study, cannabis can also sharpen your cognitive skills. So, you can use weed as a therapeutic medicine in clearing your mind. 
Of course, the quality of your weed for mental health is crucial. Make sure to only purchase top-tier cannabis strains from a trusted online dispensary like MMJ Express. 
Shopping from an online dispensary has plenty of perks besides being able to stay in your pyjamas! 
Not only is an online dispensary more convenient than a physical store, but you will also come across a wider selection of cheap canna.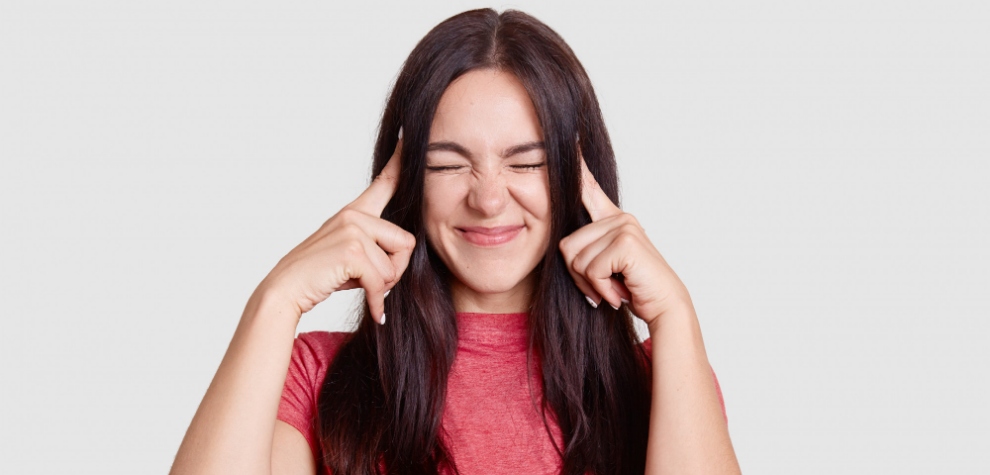 2. Cannabis May Boost Your Memory
Are you forgetful? Do you have a hard time focusing on important tasks? If so, you may need some good cannabis in your life. 
Sadly, with age, the brain experiences a gradual degenerative process. 
Luckily, you can decrease the speed of degeneration by using cannabis. 
Weed, the quality kind, will help improve your power to focus, comprehend, learn, and retain new information. 
Since cannabis is known for its anti-inflammatory abilities, it can directly strengthen your brain and treat sepsis, meningitis, and other neuroinflammatory illnesses. 
This is just another one of many cannabis benefits for mental health.
3. Cannabis Helps You Fall Asleep
One of the main benefits of weed is that it will make you fall asleep faster, help you stay asleep, and wake up refreshed. 
No wonder countless stoners are raving about pure Indicas and Indica-dominant strains! 
Namely, Indica strains are well-known for their sleep-inducing qualities. 
So, if you find that stress, anxiety, paranoia, and negative thought patterns disturb your sleep schedule, you may need to enjoy some quality weed before going to bed.
Yet another way cannabis benefits for mental health.
4. Cannabis Can Aid in PTSD
If you experienced past trauma that had a significant impact on your brain and the adverse effects still linger in the present (in the form of flashbacks, severe anxiety, and nightmares), you likely have PTSD or post-traumatic stress disorder. 
Patients with this serious mental disorder relieve their trauma over and over, despite the fact that a long time has passed. 
The good news is that cannabis can help treat PTSD. 
Since the treatment of this mental disorder requires increased serotonin levels, weed can be a good choice for patients with it.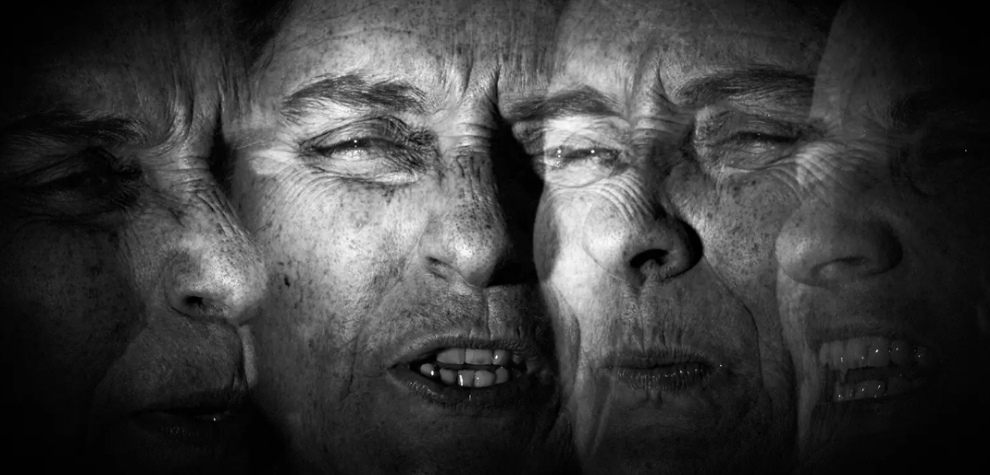 5. Cannabis May Help Schizophrenia Patients
Patients who have schizophrenia, a severe mental health disorder that can influence how they interpret reality, may benefit from treatment with cannabis. 
Weed may help with some of the main symptoms of schizophrenia, including speech problems, impaired daily functioning, and disordered thinking. 
Nevertheless, more scientific evidence is required to determine the full effects of cannabis on this condition. 
That said, some findings show that cannabis has powerful antipsychotic effects on patients' brains. 
Good quality weed may also treat dementia.
The Best Weed for Mental Health (Top Recommendations from Our Weed Dispensary)
Here are the best cannabis strains to boost your mental health, and feel relaxed, focused, and productive. 
These strains are the best option if you want to avoid the side effects of weed. 
Yes, just like everything in life, when abused and misused, cannabis can cause adverse effects like paranoia and increased anxiety. 
Because of that, we recommend purchasing only the highest-quality strains from your favourite weed store. 
Triple-check the reliability of your local pot store. If you are looking for professional-grade weed from a reputable dispensary, check out MMJ Express.
Now, take a look at these exclusive budget buds and cannabis products for mental health and understand all cannabis benefits for mental health.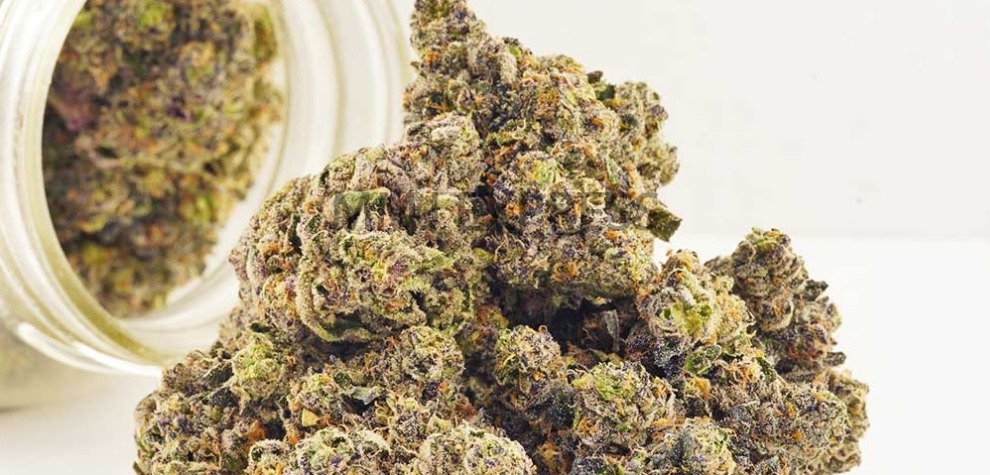 Purple Space Cookies AAAA+
If you are on the hunt for top-shelf cannabis, you got to try the Purple Space Cookies AAAA+. This is an Indica-dominant strain (80:20 Indica to Sativa ratio) with up to 28 percent of THC. 
That means that this Indica hybrid will provide you with all of the sedative and tranquillizing benefits you can imagine. 
This strain is suitable for expert stoners and people with high tolerance levels to the psychoactive compound. 
However, with moderation, even beginner stoners can indulge in it. 
Use the Purple Space Cookies AAAA+ to relieve chronic pain, mood swings, stress, depression, and insomnia symptoms. 
This strain will make you feel relaxed beyond belief, sleepy, uplifted, and creative. 
Plus, it is a suitable choice for anyone dealing with social anxiety. The Purple Space Cookies AAAA+ will help you break out of your shell and become more social.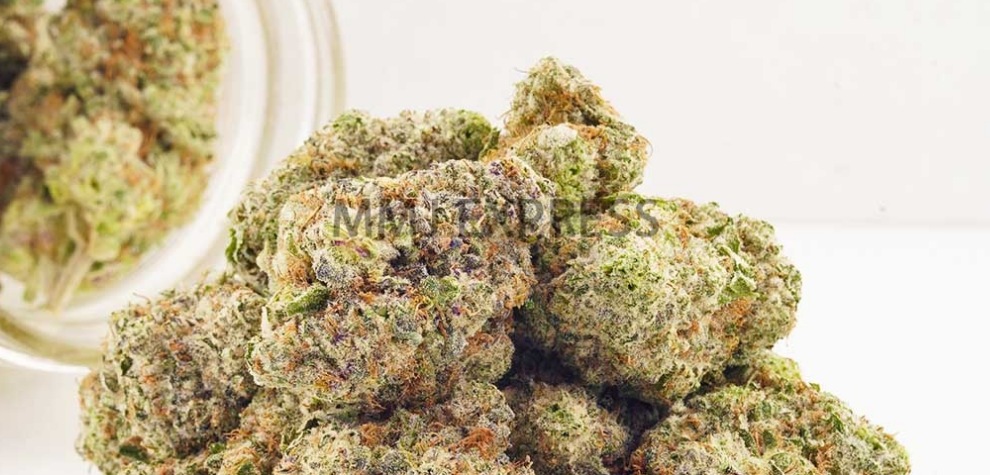 Blueberry Cheesecake AAAA
Stoners who want to try a quality Sativa instead should go for the delicious Blueberry Cheesecake AAAA. 
This is a powerful Sativa-leaning strain (70:30 Sativa to Indica ratio) with up to 25 percent of THC and 2 percent of CBD. 
The Blueberry Cheesecake AAAA is the perfect strain if you want to sharpen your focus, spark your creativity levels, and finish all of your projects before the due date. 
Grab some Blueberry Cheesecake AAAA and relieve chronic pain, appetite loss, PTSD, muscle spasms, migraines, and stress symptoms. 
On top of that, this Sativa hybrid is one of the best options for treating patients with bipolar disorder. 
Overall, Blueberry Cheesecake AAAA will regulate your mood and help you live your life with ease and full enjoyment. 
Plus, it's insanely delicious! Just imagine a fruity mixture of blueberries and creamy vanilla.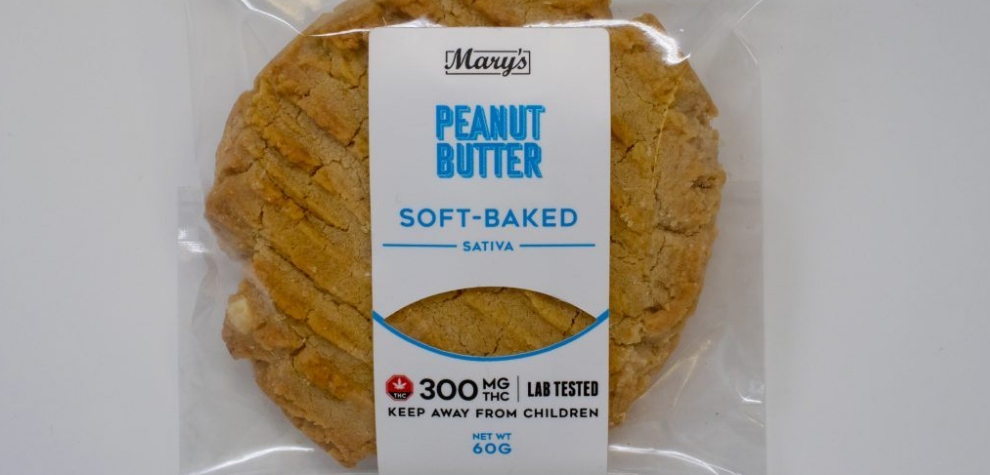 Mary's Medibles – Peanut Butter Cookies 300MG (Sativa)
Here is something for anyone with a sweet tooth. Munch on these Mary's Medibles – Peanut Butter Cookies 300MG (Sativa) and sharpen your focus, improve energy levels, and boost your mood. 
Each cookie is full of quality protein and up to 300mg of pure THC. According to potheads, Peanut Butter Cookies are ooey-gooey, and they will melt in your mouth. 
These cookies have a slightly pleasing crunch and a lovely, rich texture. Purchase some today and get rid of all signs of pain, anxiety, insomnia, and stress.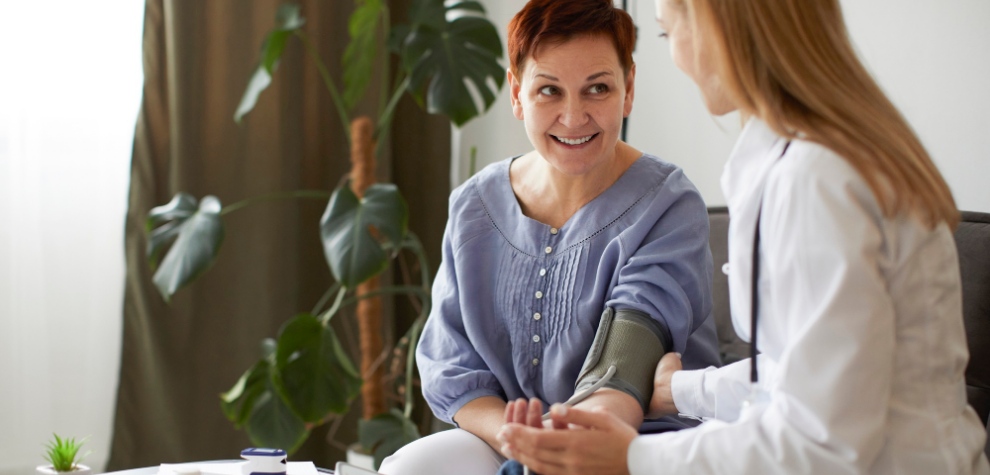 Other Benefits of Weed
Whether you are a beginner or a seasoned stoner, you probably already heard about the different conditions that weed can treat.
Here are some of the main reasons why recreational and medical cannabis users opt for the best quality strains rich in CBD and THC.
CBD or cannabidiol can help:
Lower blood pressure

Reduce inflammation

Treat anxiety disorders

Prevent relapse in alcohol and drug addiction

Prevent seizures

Treat gastrointestinal disorders

Fight cancer
On the other hand, THC or tetrahydrocannabinol can activate the neurons that are linked to thinking, memory, and pleasure. 
THC has been shown to help with:
Alleviating pain (chronic and acute pain)

Reduce nausea from chemotherapy

Improving sleep quality

Reducing muscle spasms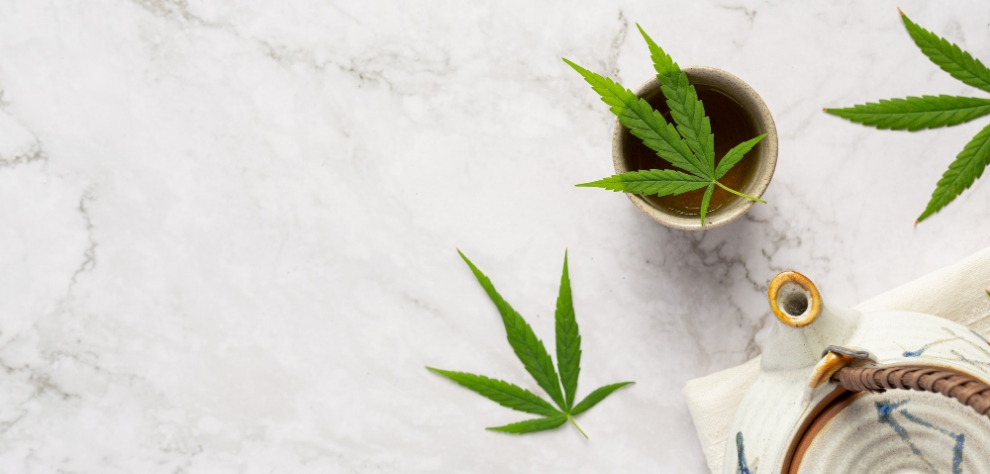 FAQ
What are some of the top benefits of weed?
Cannabis can help sharpen your mind, get your creative juices flowing, clear your thoughts, and relax your entire body. 
Plus, weed is one of the best alternative treatments for anxiety and insomnia.
Is weed bad for your mental health?
If you don't adhere to the proper dosages provided by your healthcare provider or an expert at a weed dispensary, you can experience some side effects such as paranoia and cottonmouth. 
Make sure to use weed mindfully and responsibly.
What is the best weed for mental health?
Any high-quality strain that fits your needs will be a good choice. If you want to relax your mind and body, an Indica strain may be a good choice for you. 
On the other hand, if you want to feel more energized and focused, a Sativa is a better solution.
Where can I buy weed online?
Reap the ultimate cannabis benefits for mental health by shopping from MMJ Express, the best online dispensary in your area. 
If you want to get weed online in Canada, this is the place to go. 
Save money and treat yourself to the highest-grade cheap weed in Canada. 
Best of all, you can get mail order marijuana delivered to your doorstep without having to leave your home. 
Hurry up and make a purchase today, stocks are limited and we're selling out fast!