A Quick 5-Step Guide to Buying Weed Vape Pens in Canada
Vaping is one of the most popular methods of consuming cannabis in Canada and beyond, especially among young people. 
Vape pens are considered a safe alternative to joints, blunts, bongs, pipes, and dab rigs, which give off smoke, tar, and other substances that pose a potential health risk. 
Since vaping kits do away with the need to burn weed, they allow users to consume the herb without taking in other potentially harmful substances. 
The THC in cannabis exists in an inactive form, THCA; when cannabis is exposed to heat, this compound is broken down to THC in a process known as decarboxylation. 
This is why it's necessary to burn marijuana or why one can't get high if they simply swallowed some bud. 
Vaporizers achieve decarboxylation by heating buds, oils, and waxes until they evaporate. One then inhales this terpene and THC-rich vapor.
If you're looking to buy a THC vape pen but aren't sure where to begin, this article will come in handy. 
Let's look at some of the few things you should know when buying vape pens. 
1. There Are Various Types of Vaporizers
Before you buy a vape pen, you should know that there are many different types to choose from. 
The type of vape you buy will depend on the material you want to load into it. 
For example, it's possible to find vape pens that take dry herbs, oils, and even concentrates like budder and wax. 
Here are a few things to know about each kind.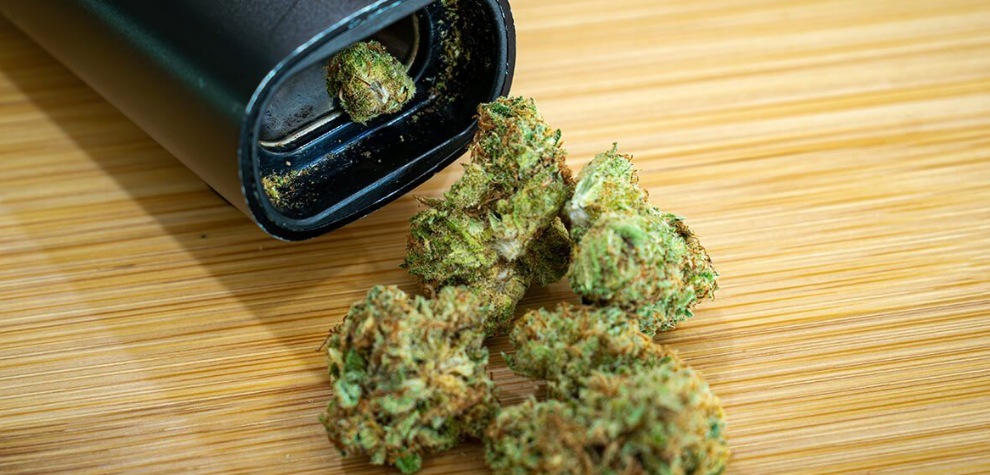 These vape pens are incredibly common. 
They have a designated section for loading dry cannabis flower, and heating coils that heat it up until it's vaporized. 
These vape pens are popular due to their ease of use and how convenient they are. All you need is some flower and you're good to go- no need for rolling trays, paper, etc. 
Some herb vaporizers have features that allow you to regulate the temperature or even the amount of vapor you take in each time. 
Such features make it easier for you to customize the vape pen to your liking, and create an enjoyable smoking experience. 
You can easily find vape pens for sale in a dispensary near you. 
If you don't want to shop for one in-store, a mail order marijuana dispensary will have it delivered right to your doorstep.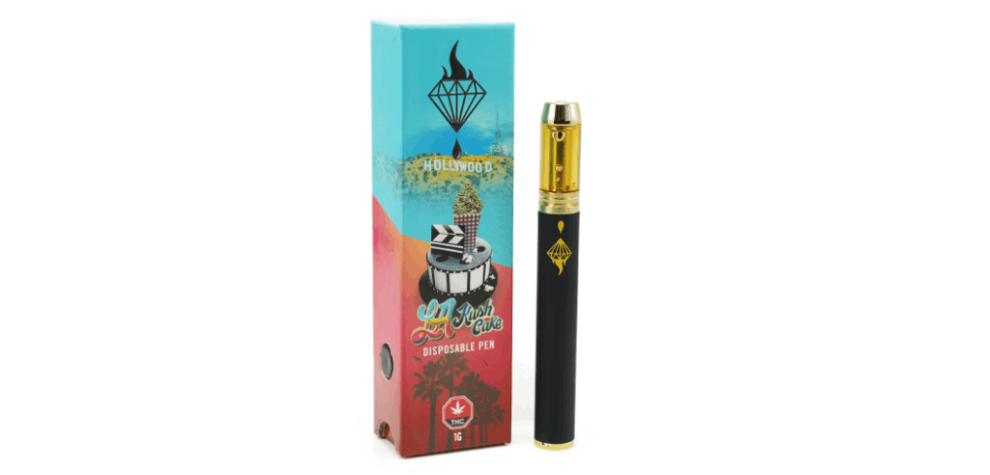 Waxes are thick, resinous concentrates extracted from the cannabis plant. 
These concentrates are generally sticky and viscous and contain very high amounts of THC and other cannabinoids. 
Waxes such as budder can be consumed in a variety of ways, including making edibles, adding them to a joint, or using a dab rig. 
Waxes can also be vapourized using dedicated vape pens. These vape have cartridges in which you can load thicker concentrates like budder, rosin, and shatter. 
Due to their high THC content, they make for the perfect travel companion. We have a wide array of disposable wax pens– you'll find something you like.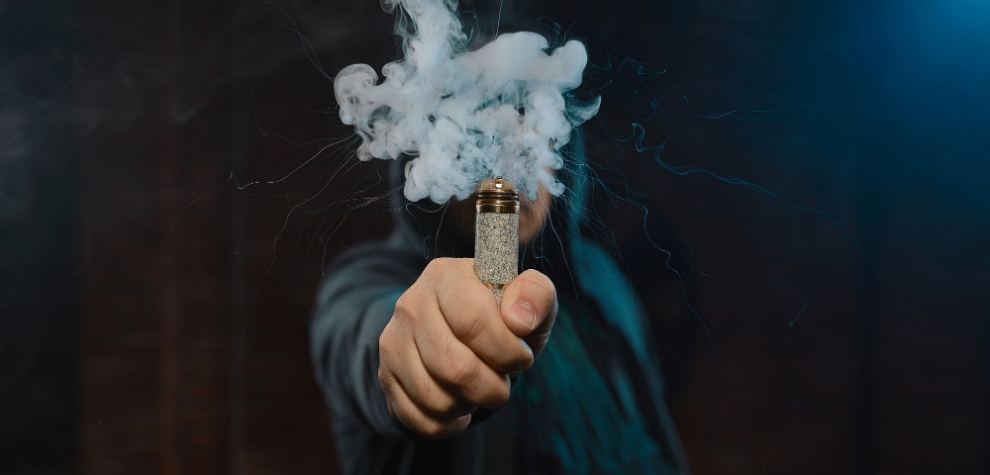 Oil vape pens are quite similar to dry herb vaporizers and wax pens; they, however, use oils instead of waxes and herbs. 
THC oils are made by diluting THC extract with a carrier oil such as hemp oil. These oils are loaded into cartridges that are then affixed to vaping devices. 
Much like budder and other concentrates, THC oils tend to be quite potent. 
When the oils are extracted industrially, it's possible to receive oils with THC concentrations as high as 65% to 80%. 
If lots of THC is what rocks your boat, this makes them a much better way of getting high quickly. 
Oil vape pens are very popular in Canada. 
We have a huge selection of oil vape pens in our online store, each made with quality and ease of use in mind. 
The type of vape pen you buy will depend largely on the type of cannabis you like to consume. 
If you're more into budder than dried flower, a wax pen will come in handy.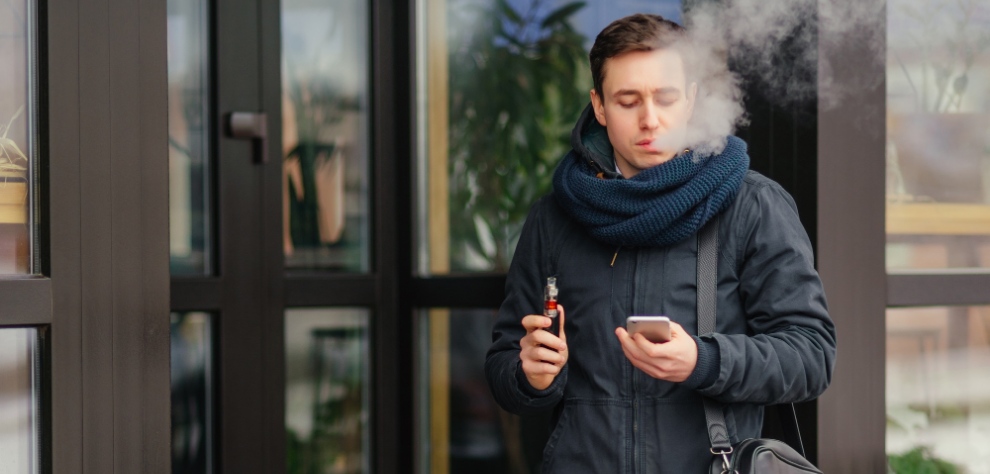 2. Is Vaping Really Better Than Smoking?
Traditionally, rolling joints and smoking pipes were the most common ways of consuming marijuana. Perhaps it's the ease and convenience of these methods that made them so appealing. 
If so, it makes all the sense in the world that vaping has been adopted so quickly, and so unanimously. 
Vaping is touted to be better than smoking and it may be, for a couple of reasons: 
Vape Pens Are Portable, Convenient, and Discreet
Weed has a very distinct smell. 
Cannabis is laden with terpenes that make it incredibly hard for you to mask its scent when you're smoking. Well, until vape pens came along. 
Most vape pens come with cartridges of flavoured oils, meaning the vapour you blow out doesn't smell like weed. 
Instead, they tend to have a floral or fruity scent. It's also possible to find vape pens that give off vapour with minimal smell. 
This makes for a more discreet smoking experience. 
510 vape pens are small, compact, and portable. 
This makes them easy to carry around and is much more convenient than lugging around a glass jar, rolling tray, ashtrays, and more. 
Weed Vape Pens Are Very Easy to Use
Some people roll perfect joints like it's nothing, but others can't seem to get the hang of it, no matter how hard they try. 
If you fall in the latter category, you know how frustrating it can be to have weed but be unable to use it because you can't roll. 
(This perhaps even tops cracking open your glass jar and realizing you're all out of rolling paper.)
Weed vape pens take care of this problem for you. They are incredibly easy to use. 
If they're disposable, you don't even have to worry about refilling a cartridge. All you need to do is press a button and inhale!
Vaping Is a Cleaner Way of Consuming Cannabis
As we mentioned above, the smoke from a joint may contain tar, carbon, and other stuff you don't want to inhale. 
Since vape pens do away with the element of burning, they offer a much cleaner hit. You take in vapour, not smoke.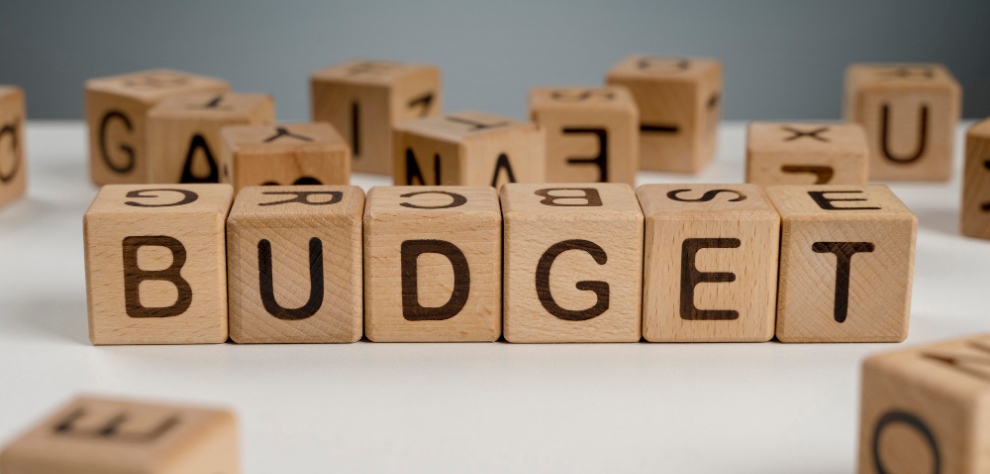 3. What Does Your Budget Look Like? 
If you're looking for the best vape pen, you may have to spend a lot of money on it. This makes sense, though, considering how intricate vaping devices are. 
They have heating coils, cartridges, batteries, and other parts. 
If you go for something that's suspiciously cheap, you may be forfeiting the quality of build or the concentrate that comes with the pen. 
Be prepared to spend between $99 to $400 for a really good dry herb vapourizer. 
Oil vapes and disposable wax pens cost much less- between $40 and $100. 
Remember, the price often determines quality, ease of use, and the general smoking experience. 
4. Does Your Building or Campus Have Any Vaping Policies?
You may have to read through your tenant agreement, school dorm rules and policies, etc, to find out if your residential building has any code against vaping. 
Some hotel rooms tend to prohibit vaping and have sensitive detectors that get triggered any time someone vapes. Such buildings often impose a fine on anyone that breaks the policy. 
It is, therefore, crucial to read through these guidelines to make sure you're not breaking any agreement or code.
If it's not specified, take the step of asking a caretaker or maintenance official what the policy is. This will save you lots of unnecessary trouble.
5. Your Vape Pen May Need Maintenance
High-end vaping kits come with many different features and parts that make the overall smoking experience very enjoyable. 
This, however, also means there are more parts to clean, maintain, repair, or even replace when need be. But that's the yin and yang of life. 
Maintaining your vape pen means not only a longer lifespan but also cleaner and healthier smoking. 
Cleaning the debris in your pen keeps it from breaking and ensures the vapour you inhale has a better flavour and taste. 
We recommend cleaning the bowl, mouthpiece, and other components at least once a week if you have a pen that can be disassembled.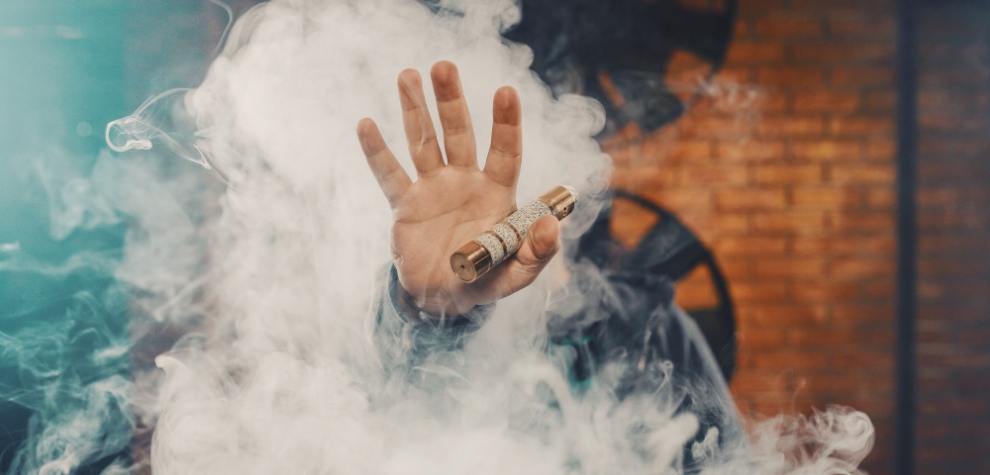 Where Can I Buy a 510 Vape Pen Near Me? 
Now that marijuana is legal, you can easily buy quality vapes even from a dispensary that sells cheap weed in Canada. 
Everything is on the shelf of these mail order dispensaries, from budget buds to premium oil vape pens. 
If you're looking for vape pens for sale near you, MMJ Express has got you covered. 
We pride ourselves in establishing a one-stop shop for all our customers' cannabis needs. 
So, whether you need a few pre-rolls or 2 ounces of that dank sativa, we can take care of you. Make an order today!