Intro: Be a Jet-setting Stoner with Jet Fuel Gelato
If you like cannabis that tastes like a blend of jet fuel and gelato ice cream, you're in luck with the Jet Fuel Gelato strain. 
Ticking all the boxes in terms of flavour and aroma, Jet Fuel Gelato weed doesn't hold back on potency either. 
If you want to be transported by this fiery cannabis fuel-inspired variety, hold on to your moon boots and continue reading.

Jet Fuel Gelato Strain Genetics
There seems to be more than one theory about the origin of Jet Fuel Gelato. 
According to one group of breeders, this strain is an evenly balanced hybrid created by crossing Hi-Octane with the foundational Jet Fuel strain. 
According to others, Jet Fuel Gelato is a definite cross between Jet Fuel and Gelato #45. 
However the story may go, MMJ Express is intent on providing you with the one and only Jet Fuel Gelato, in addition to a range of related ingredient strains used to create this jet-setter of a strain in the first place. 
Be sure to check out our selection of Jet Fuel Gelato offerings further down this article.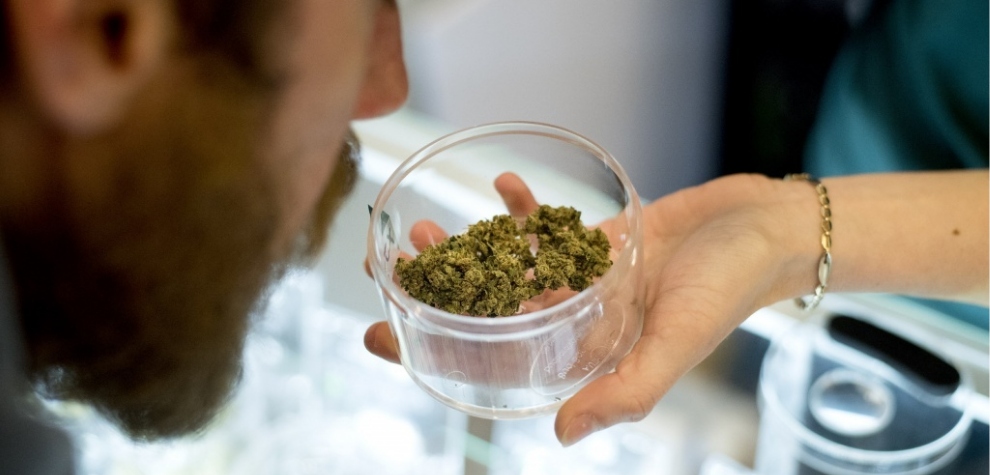 Jet Fuel Gelato Strain Aroma & Flavour
The Jet Fuel Gelato strain features pleasant sweet aromas and flavours with strong hints of diesel-like fuel and pine. 
Find yourself happily sedated and delighted by lemony, fuel and berry-like aromas once you light this baby up.
If you want to know more about the science that makes this strain work so well, check out the terpene profile below.
Jet Fuel Gelato Strain Potency & Terpene Profile
With nice and high THC levels topping 29%, Jet Fuel Gelato should be on the top of your potency list. 
Often used to make THC oil and other concentrates like shatter, Jet Fuel Gelato has fairly earned its spot among our potency rankings. 
With Limonene and Humulene as the dominant terpenes in this strain, the flavours are justified. 
As a result of a unique blend of cannabinoids and terpenes, the terpene and potency profiles of this strain go hand-in-hand.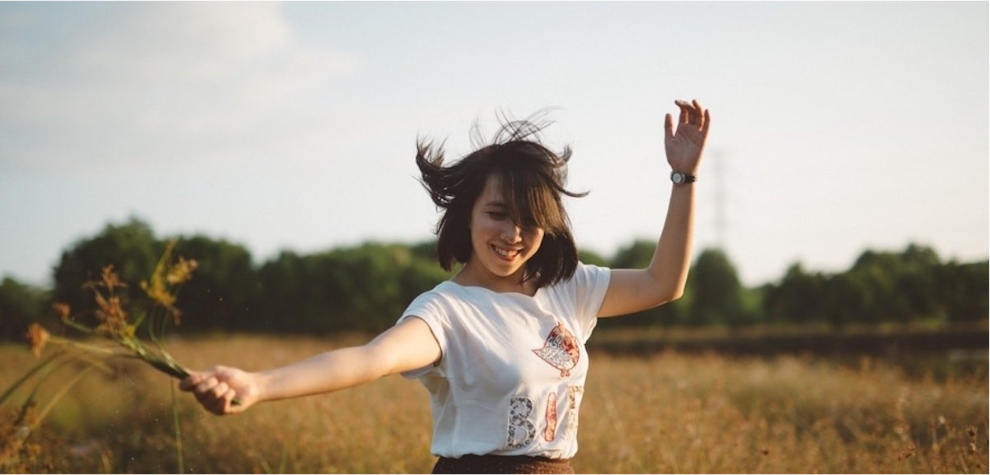 Jet Fuel Gelato Strain Effects & Benefits
You can expect a real brain boost when consuming the Jet Fuel Gelato strain.! 
Get ready for a euphoric feeling of upliftment that overcomes and entices your senses with the Jet Fuel Gelato strain. 
Slipping into a dream-like state after the initial rush, this strain enables you to stay functional throughout the high. 
As an excellent daytime strain, Jet Fuel Gelato is recommended for various medical conditions – in addition to offering a grand high.
Jet Fuel Gelato Strain Growing Information

Do you feel like growing your own cannabis? In that case, Jet Fuel Gelato will be kind to you – given your meticulous love and attention. 
Growing the Jet Fuel Gelato strain requires regular watering intervals, which should be reduced around flowering time. With this jet-setting strain, you can expect an average yield of 12 to 14 ounces per square meter. 
Height-wise, this plant can easily reach 6 feet indoors, you want to be sure to give it ample space. The Jet Fuel Gelato strain will produce your harvest within 72 days. 
If you don't feel like waiting 72 days, though, you can simply purchase it from our dispensary. Please continue reading the next section.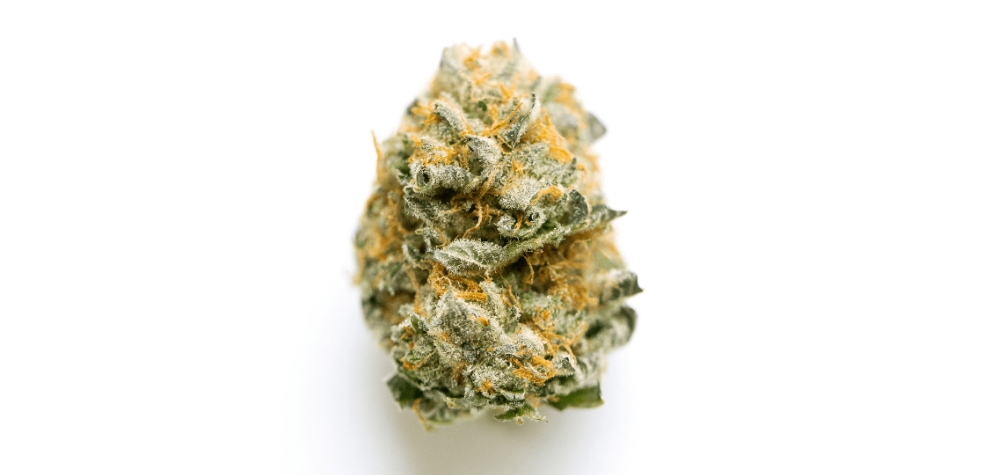 Buy Jet Fuel Gelato Weed and Related Strains Online
This Jet Fuel Gelato strain wouldn't be complete without telling you where to get your green fingers on this powerful weed. 
Jet Fuel Gelato and related strains are available at our online dispensary for the best prices in Canada. 
If you're looking to buy cheap weed online in Canada, there's no better place than our online pot store. 
Order any of the following hand-selected Gelato strains by mail order marijuana to get it delivered to you effortlessly.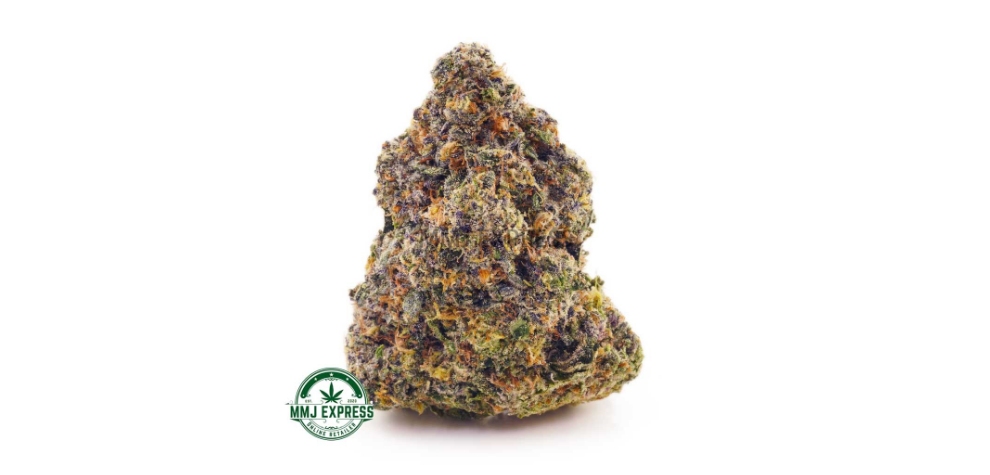 Buy Jet Fuel Gelato AAAA Flowers Now
With super high potency levels and delicious flavours that will have you begging for more, Jet Fuel Gelato flowers are the latest craze in the Gelato family of popular strains. 
The Jet Fuel Gelato will leave you feeling energized with a sense of creative euphoria. Let your limbs settle into relaxation and leave you feeling unwound all over your body. 
With a high THC level of $26, Jet Fuel Gelato is recommended for the treatment of conditions like pain and stress.
The jet-setting Jet Fuel Gelato offers delicious fruity and berry flavours with a peppery and diesel aftertaste. 
Order 28 grams of beautifully groomed Jet Fuel Gelato flowers and you'll fall in love with it faster than you can smoke it. 
If you feel like you're running low on THC (gas) yourself, you'd better fill up your engines with Jet Fuel Gelato and watch the magic unfold.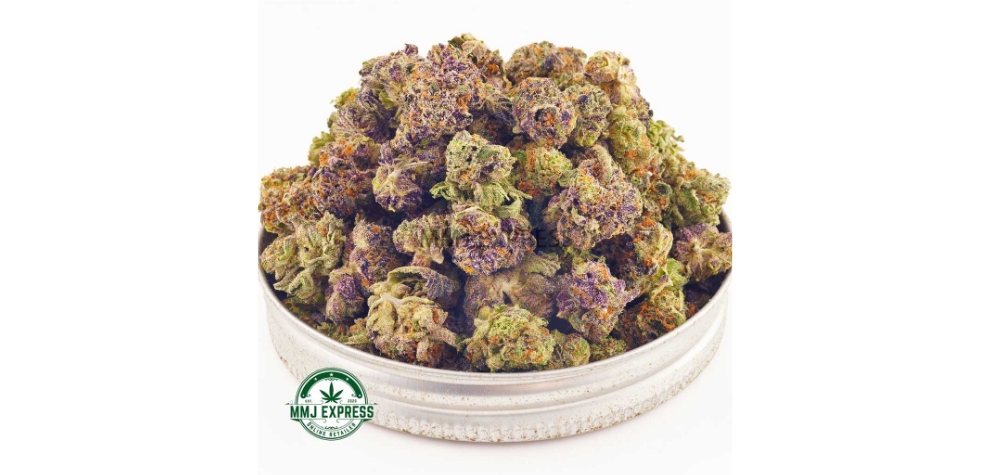 Buy Purple Gelato AAAA Buds Online 
Purple Gelato is a potent hybrid marijuana variety, conceived by crossing Sunset Sherbet with the divine Thin Mint Girl Scout Cookies. 
Offering sweet, tangy and lovely floral aromas, Purple Gelato bursts with wonder in your mouth. This hard-hitting strain provides a physically relaxing high while keeping your brain active. 
Purple Gelato succeeds in retaining the sweet side of Sunset Sherbert while blending fine minty hints from Thin Mints. 
Carrying a heavily crossbred history, Gelato offers a relaxing, yet uplifting lift that makes for the perfect way to take off the load from a stressful day or simply socialize. 
Purple Gelato is a stone's throw away from Jet Fuel Gelato. If you like your buds a little sweeter with lesser levels of diesel flavour in it, Purple Gelato will thrill and satisfy your cannabis ideals. 
Buy your share of Purple Gelato AAAA budget buds from our dispensary now. If you're a fan of the Gelato variety of cannabis strains, Purple Gelato is as good as the new Purple Haze!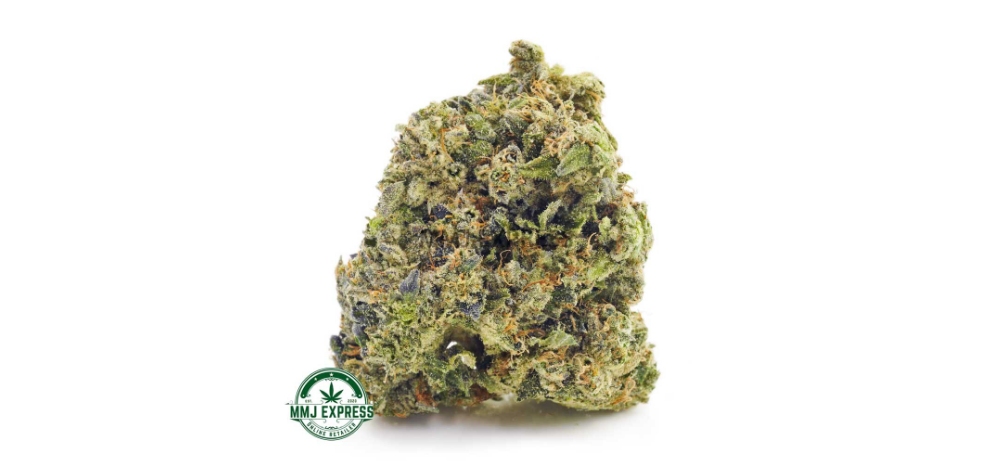 Buy Gassy Gelato AAAA Nugs Online
The Gassy Gelato strain is an Indica dominant hybrid created by crossing Gelato with All Gas. 
Hailed for its delicious flavour and powerful effects, Gassy Gelato features fruity blueberry and orange flavours – aside from strong diesel notes. 
Expect a gentle blow to the head with a sense of upliftment and euphoria as a result of smoking Gassy Gelato flowers.
The powerful, slightly Indica-leaning effects of this strain make it the perfect option for the treatment of muscle cramps, soreness and/or depression and anxiety. 
You can buy super potent Gassy Gelato forest green nugs with rich purple and orange hairs from our weed store.
Gassy Gelato is so similar to Jet Fuel, that we're giving it a 96% similarity rating. Gassy Gelato gives Jet Fuel Gelato a proper challenge in terms of various parallel factors. 
Give Gassy Gelato a go if you're into diesel-type cannabis variants. 
Put some gas in your tank with Gassy Gelato, and be sure to follow up with some Jet Fuel when you're running on empty!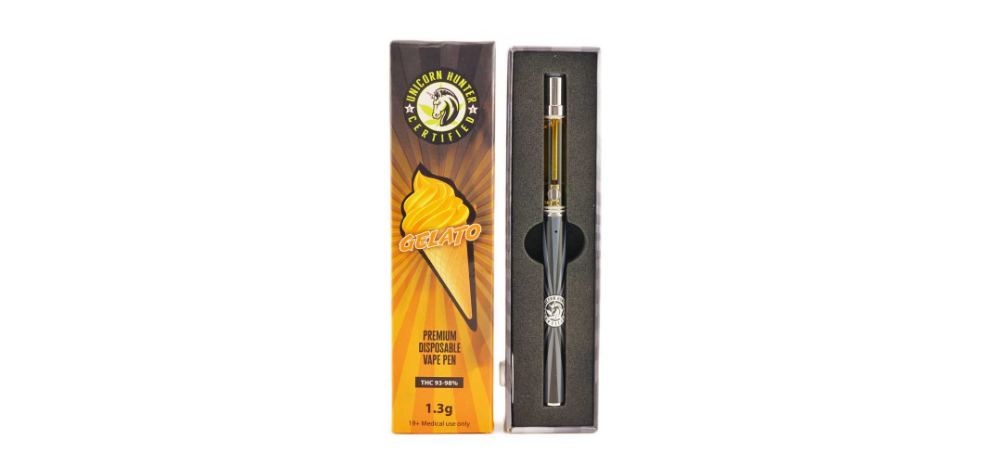 Buy Gelato Live Resin Disposable Pens at Our Pot Store
In proud collaboration with our friends at Unicorn Hunter Concentrates, we offer you pure Gelato in its finest form yet: THC-topping live resin. 
If you're looking for a convenient way to enjoy 95% THC in 1.3 grams of the finest Gelato THC distillate – grab this opportunity to buy your Gelato Live Resin disposable pen now. 
If you're not convinced yet; you're going to love how convenient this pen really is.
Unicorn Hunter's Premium Disposable Vape Pens are particularly easy to use and require minimal effort to get you the high you want and need. 
Packaged in a safety pack, the little boxes are draw-activated.
You can simply open up and use your new pen. You can recharge this pen with a standard 2.0 Micro USB Cable if you run out of power. Rest assured – and for your well-being – this vaping pen contains no VQ, MCT Oil, PG, or Alcohol.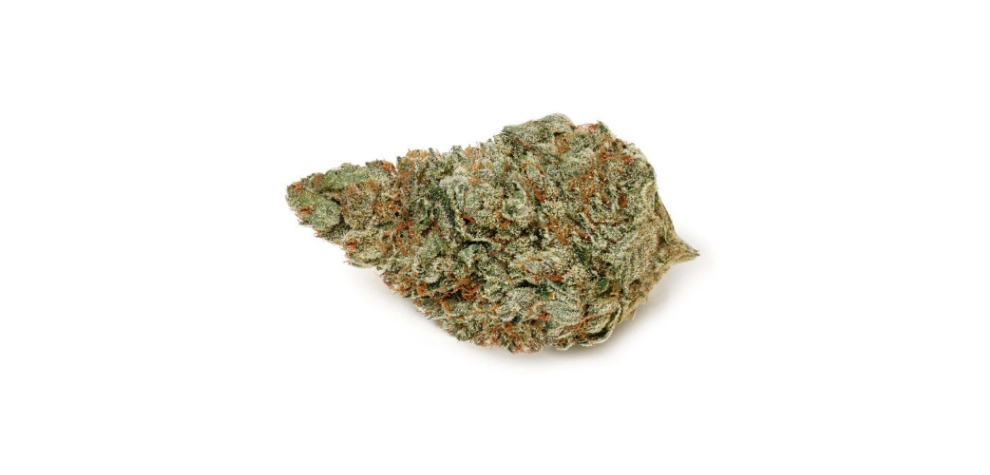 In Conclusion: Get Ready to Take Off With Jet Fuel Gelato
If your personal engines are low on THC fuel, you can count on the Jet Fuel Gelato strain to replenish your energy and boost your health. Spread your wings with Jet Fuel Gelato by your side. 
The Jet Fuel Gelato strain is loved by users across the globe for all the reasons listed in this article. Jet Fuel Gelato strain review. 
Jet Fuel Gelato strain effects. Be sure to buy your Jet Fuel weed from our online dispensary while you're browsing for other THC treats. 
Get ready for lift-off as you begin a pleasant cerebral journey that will have you reeling for more Jet Fuel Gelato.