From Mild-Mannered to Superhuman: The Power of Bruce Banner Weed From Our Online Dispensary
The Bruce Banner strain, just like its comic book namesake, is big, green and powerful. 
But is that all it has going on, or is it just like any other strain? In this post, we look at the legendary Bruce Banner weed, its properties and its effects. 
Cannabis strains get their names from all sorts of things. From tasty wedding cakes, superheroes, ice cream flavours, films, actors and even boxers, such as the legendary Mike Tyson strain. 
Bruce Banner gets its name from the mild-mannered alter ego of 'The Incredible Hulk,' and there is a reason.
Bruce Banner's effects come in strongly – as you would expect, but quickly dissipate into a mellow, euphoric and creative high. 
Even the Incredible Hulk wouldn't be the raging ball of anger if he'd just hit some of this Bruce Banner weed. 
But what is the Bruce Banner strain, and how will it make you feel? In this post, we tell you all there is to know about the Bruce Banner weed, including its effects, THC levels, aroma and effects. Read On!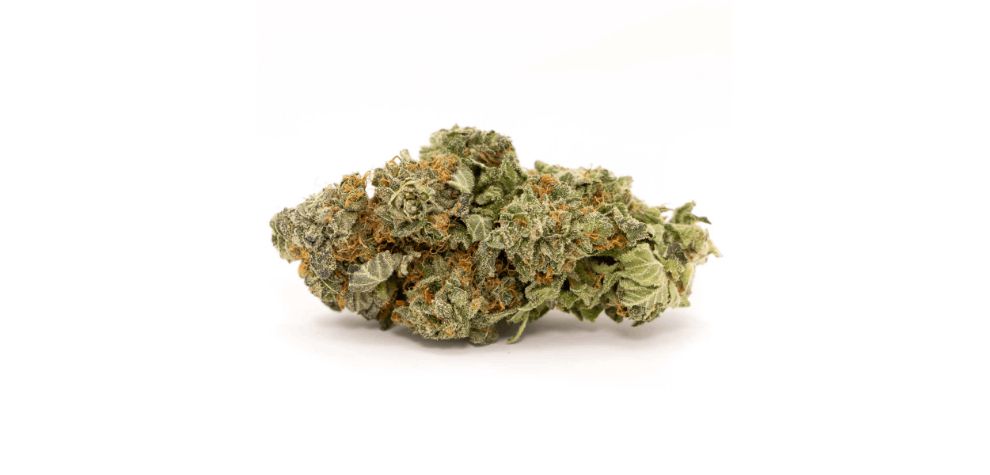 Bruce Banner Strain Review – Overview
Bruce Banner is a big green bud known for its high THC levels and strong effects. It is named after Bruce Banner, the 'normal' alter ego of the comic legend 'The Incredible Hulk.' 
But as we have mentioned before, this powerfully relaxing weed could turn even the green monster into a mild-mannered man.
Bruce Banner weed was originally bred by Dark Horse Genetics through a cross between the legendary OG Kush strain and the flavourful Strawberry Diesel strain. 
Some properties of its parent strains are carried over, especially in the flavour and aromas.
Bruce Banner has sativa dominant genes, coming in at a 60:40 sativa to indica ratio. This suggests that it is best used during the day. 
The strain provides a strong high that lasts for a long period, which makes it ideal for use by medical marijuana patients.
The Bruce Banner weed bud has high THC levels, testing at 25% and 29% THC, with some phenotypes claiming to cross the 30% mark. This means this strain is not for novices. If you are new to cannabis, start with a small amount or try less potent strains to build some tolerance.
Bruce Banner strain initially came in five phenotypes. Bruce Banner strains #2 and #4 were quickly dropped, leaving #1, #3, and #5, which were selected for their high potency. 
Bruce Banner #3 is the most popular phenotype created using the OG Kush and Strawberry Diesel parents.
Bruce Banner #3 was ranked first in the Denver US Cannabis Cup, and at one point, it was the most potent strain ever tested in the history of the High Times Cannabis Cup. 
It has now lost this title but is still one of the most potent strains available today.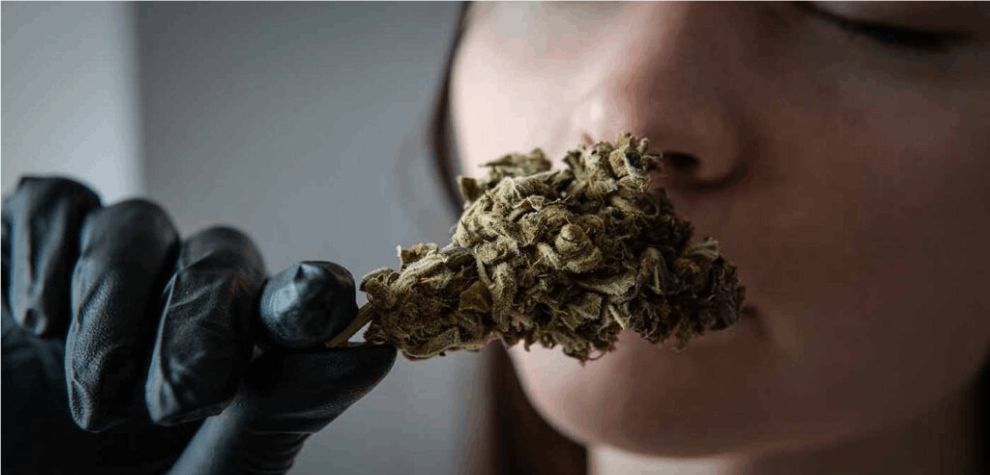 Bruce Banner Weed Strain Review & Info
Appearance
Bruce Banner's buds are big and green. The strain flowers pretty fast at around 8 to 10 weeks. As is typical of sativas, Bruce Banner's water leaves stretch far out and upwards. The leaves have a rich magenta hue.
The nugs are heavily frosted, thanks to the generous cover of white trichomes that indicate the bud's potency. 
Through the frosty look, you will also notice some bright orange pistils weaving around the beautiful dense nugs—a true beauty.
Aroma
Cracking open a jar full of Bruce Banner nugs is bound to let off an unmistakable pungent aroma. 
The aroma also has some fruity citrus scents and hints of earth and sweetness. Some people may notice fresh strawberry hints. 
Bruce Banner also lets off a strong, slightly sweet diesel aroma carried on from its OG Kush and Strawberry Diesel parentage. It has the perfect blend of scents that will excite you even before you put a lighter to it.
Flavour
The strain's flavours are almost similar to the aroma. Smoking the Bruce Banner strain will fill your mouth with a pungent citrusy taste which is considerably earthier and less sweet than the aroma. 
You may also detect floral notes with strawberry, diesel and sweet berry undertones.
Other flavours you may note include smoky, woody, and spice.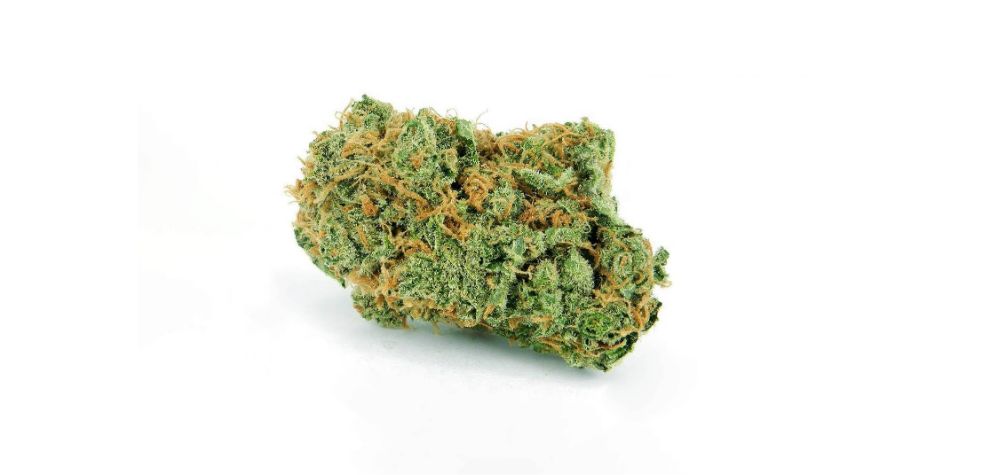 Bruce Banner Strain THC & CBD Levels
Bruce Banner strain's THC levels test at between 24% and 29%, making it a holy grail for those looking for a massive dose of THC or the strongest high. However, the potency varies from plant to plant and between phenotypes.
The Bruce Banner #3 phenotype is the most potent, testing around 28%, although some sources claim it can go beyond 30%. 
This makes it an ideal strain for experienced cannabis consumers. If you are new to weed, we recommend taking it slow to avoid being overwhelmed.
CBD content, however, is very low in this strain. So it is not an ideal choice if you are looking for effects caused by cannabidiol. However, this strain is great for conditions that respond to THC, such as chronic pain and nausea.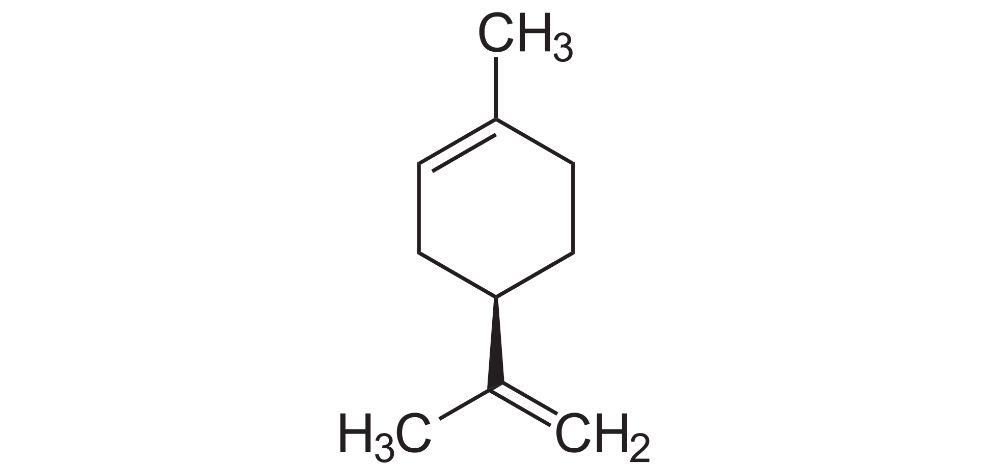 Bruce Banner Weed Strain Terpene Profile
As an offspring of the classic OG kush and Strawberry Diesel, Bruce Banner has a robust terpene profile which explains this bud's interesting flavour and aroma profile. The dominant terpene of this strain is Myrcene. Others include caryophyllene and limonene.
Myrcene – This is one of the most abundant terpenes in modern commercial cannabis. It is also found in mangoes, basil and lemongrass. Studies suggest this terpene may have antioxidant, anxiolytic, anti-ageing and analgesic properties.
Caryophyllene – This terpene has a spicy or peppery aroma and is the most abundant in this strain. It also has potent pain-relieving, anti-anxiety and anti-inflammation effects.
Limonene – This is the terpene responsible for the citrusy notes in this strain's aroma and flavour. It is also found in the peels of citrus fruits and other plants. It has been shown to possess antioxidant, anti-inflammatory, and anti-stress properties.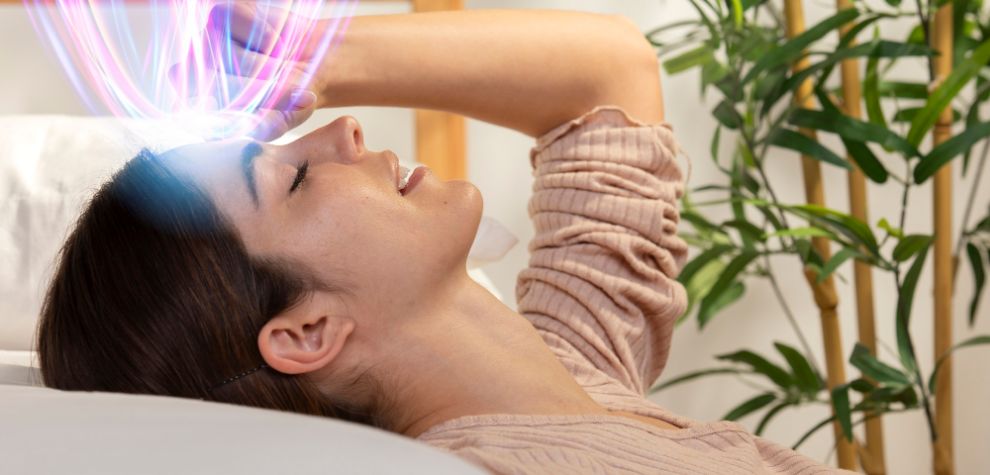 Bruce Banner Strain Effects
The effects of this strain emerge swiftly and strongly. The effects start with an intensely euphoric head high, as you would expect of a 60:40 sativa-dominant cannabis bud. The head high is combined with creativity and a strong mood boost.
The Bruce Banner weed strain is a strong motivator. A few puffs in, you will notice an uplifting effect that will have you up in no time. The high is energetic, which makes it an ideal daytime strain. This is not a bud for a lazy Sunday or late nights.
The high-energy head high eventually mellows into a relaxing – but not overwhelming high. This bud may provide body relaxation, although the effects of Bruce Banner tend to linger in the head.
Does Bruce Banner Strain Have Medical Effects?
Although low in CBD, this strain is widely popular in the medical marijuana community due to its pain-relieving effects from the high THC levels. 
This may help manage backaches, muscle pains and joint pains.
This strain is also known for its mood-lifting effects, which may come in handy for those suffering from depression, stress and even anxiety. 
This strain will also lift your spirits and may have you giggling uncontrollably. 
Other benefits include managing nausea and inducing a healthier appetite
Best Bruce Banner Weed Products To Buy Online In Canada
Looking to buy weed online in Canada? Here are some of the best Bruce Banner strain products you can order online from Canada's number-one mail-order marijuana dispensary.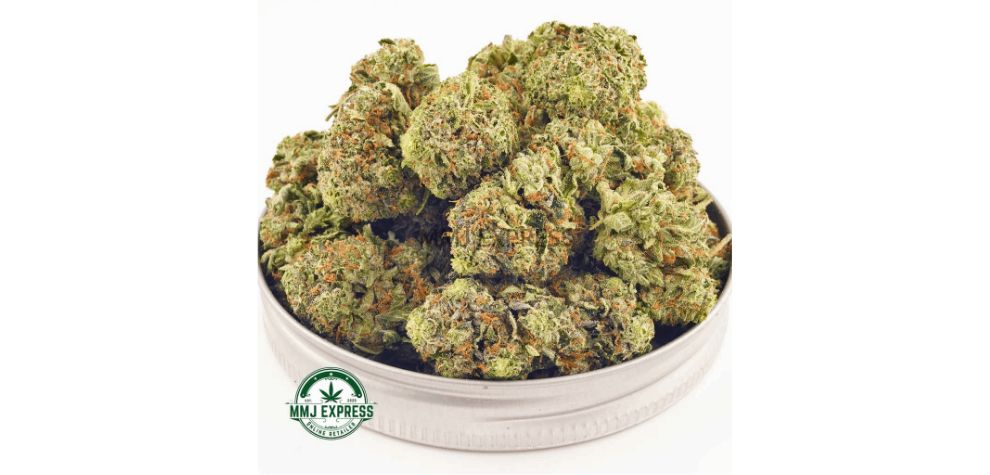 1. AAAA Bruce Banner Flower
Looking for the highest quality Bruce Banner flower? This AAAA-grade Bruce Banner is available online at Canada's top online weed dispensary, MMJ Express. 
This flower tests at around 27% THC, 1% CBN and 1% CBD. You can order weed online in any amount from 1g to a full pound. 
Buy this Bruce Banner weed online today and enjoy high-quality flower anywhere in Canada.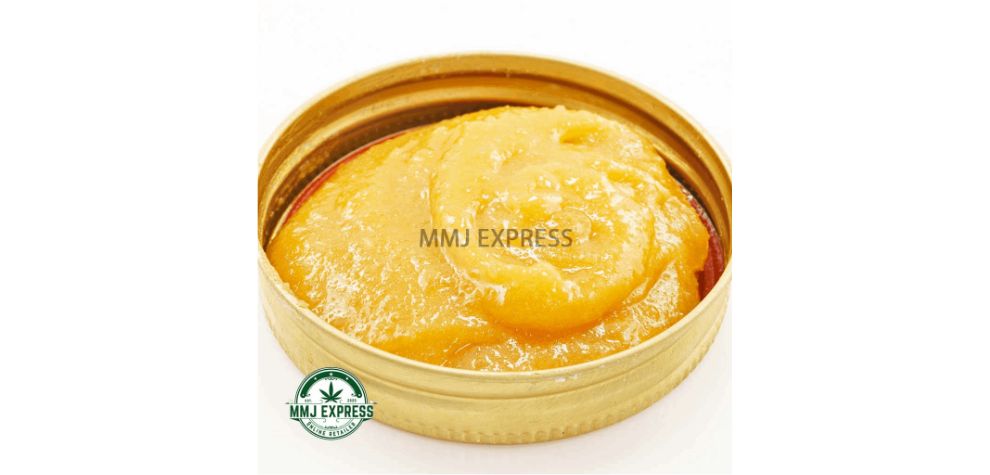 2. Bruce Banner Live Resin
Bruce Banner is one of the most potent strains that you can buy online today in Canada. But if you are in the market for something more potent or flavourful, this Bruce Banner live resin may be the product for you!
Live resin is a cannabis concentrate made using fresh, frozen cannabis buds through a low-temperature process that preserves even the most delicate terpenes. 
The result is a more flavourful and potent concentrate, which may reach 90% THC.
Order Bruce Banner live resin online today at MMJ Express.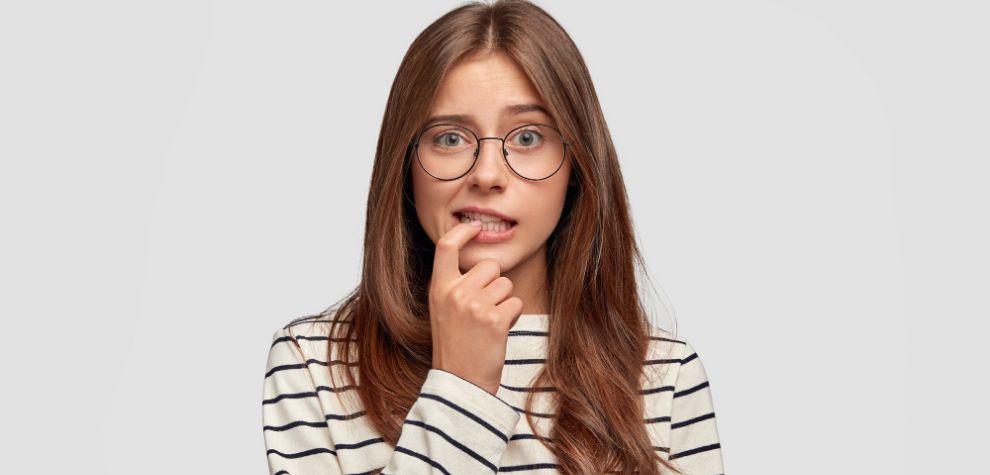 Should You Buy Bruce Banner Weed Online In Canada
Bruce Banner strain is a sativa dominant cannabis bud that can test at upwards of 27% THC. 
It provides a high-energy high combined with creativity and an uplifting mood, making it an ideal cannabis strain for daytime use.
Ensure you start with a low dose of this strain, as it may lead to overwhelming effects due to the high potency. 
Other than that, it is a pretty solid buy for cannabis enthusiasts and medical marijuana consumers in Canada.
If you are looking to buy Bruce Banner strain online, order it from MMJ Express online store to enjoy fast shipping, low prices and excellent quality. 
Buy Bruce Banner weed online today!