Why You Should Buy Weed Online In BC Over Retail Dispensaries
Are you looking to buy weed online in BC? Buying BC bud online can be confusing, especially if you are new to cannabis. 
If you are looking for guidance on conveniently purchasing weed online in Vancouver or elsewhere in BC, you have come to the right place.
As you may know, BC has one of the most vibrant cannabis cultures in Canada. It also has a long history of producing some of the best cannabis strains in the world. 
Whether you live in British Columbia or are just visiting, ensure you take some time to sample what the local market offers.
If you are looking for a BC online dispensary or where to buy cannabis in Vancouver, we've got you. 
In this post, we will tell you all about buying weed online in BC and why MMJ Express is the best dispensary in Vancouver.
We'll also provide useful tips and information to make your online weed shopping a breeze. 
So, sit back, relax and let's guide you through how to buy weed online in BC and anywhere else in Canada.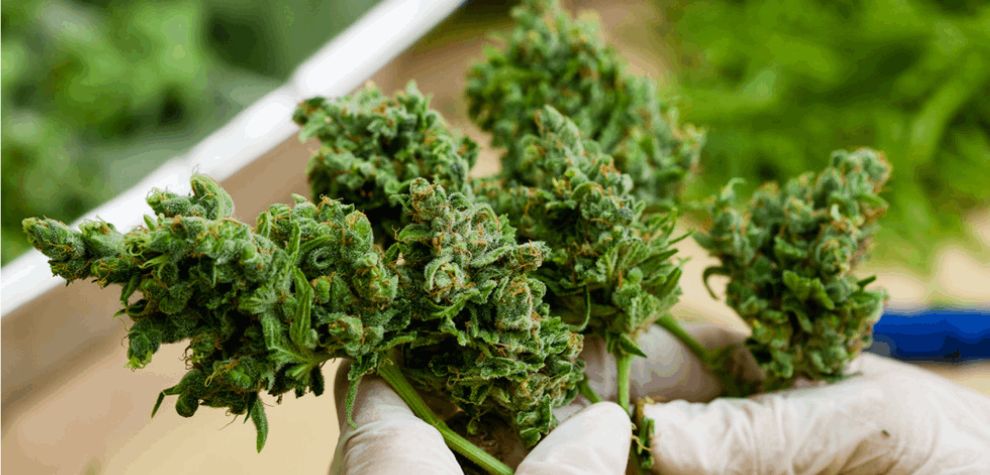 Can You Buy Weed Online In BC, Canada?
With the legalization of cannabis in Canada, online dispensaries have become the most popular way for cannabis consumers to purchase their favourite weed products. 
However, provinces approach the cannabis issue differently. So, can you buy cannabis online in BC? 
As we have mentioned, BC has a long history of producing world-famous weed buds and having a vibrant culture before it was legalized in Canada. 
With the legalization of cannabis in Canada, you can now buy BC weed online easily and stress-free.
The Government of British Columbia states that one must be 19 or older to purchase, use, possess or grow recreational cannabis in BC. 
The state also allows adults to grow up to four non-medical cannabis plants per household.
You can buy BC bud online or from a physical store in Vancouver, Victoria, Coquitlam and other places. 
However, we recommend only buying weed from a reputable Vancouver dispensary that minds its products' quality, effectiveness and safety.
MMJ Express is the leading online weed store based in Vancouver that supplies the whole province and country with high-quality cannabis. 
Whether you are looking for dry flower, ready-to-smoke pre-rolls or other forms of weed, such as edibles and concentrates, we got you covered.
So yes, you can buy weed online in British Columbia as long as you are of legal age. 
Buying weed online in BC can be a convenient and enjoyable way of getting your cannabis stock. But that's only if you buy from a reputable online pot shop.
With the right mail-order marijuana dispensary, you can get your favourite cannabis products delivered straight to your door. 
But why should you buy weed from a BC online dispensary?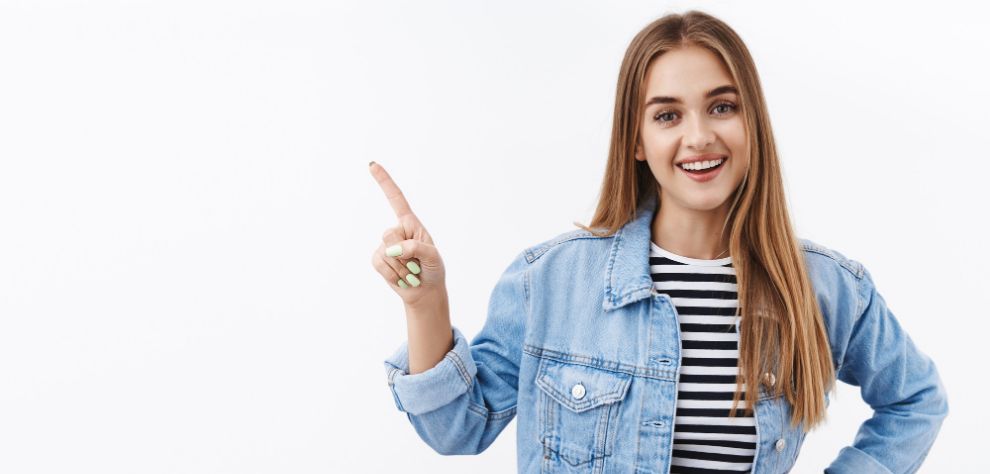 Top 5 Reasons Why You Should Buy Weed From A BC Online Dispensary
The legalization of cannabis made buying weed in BC easier. 
Now, you can buy weed online from your computer or phone from the convenience of your home or go to the nearest retail weed dispensary.  
But which is better, buying weed from a physical store or a BC online dispensary?
Both physical stores and online dispensaries in Vancouver and other BC areas have their benefits and drawbacks. 
All factors considered, we recommend buying weed online in BC and here is why:
1. Wider selection – Online pot shops in BC offer a wider selection of cannabis products compared to physical stores. You can choose from thousands of strains with a simple scroll or a few clicks.
At MMJ Express, we offer thousands of cannabis products, including unique and rare strains, concentrates, edibles and other products, some of which are not available in local BC dispensaries.
2. Convenience – This is perhaps one of the main reasons why buying weed online in BC is more attractive than a local pot shop.
At our online dispensary in Vancouver, BC, you can shop for your favourite strains and cannabis products from the comfort of your home.
You don't have to pause your life to stock up on cannabis. 
All you need to do is go to our online pot store and order weed online with a few clicks, and we'll ship it to your doorstep. This is especially beneficial for those with limited mobility.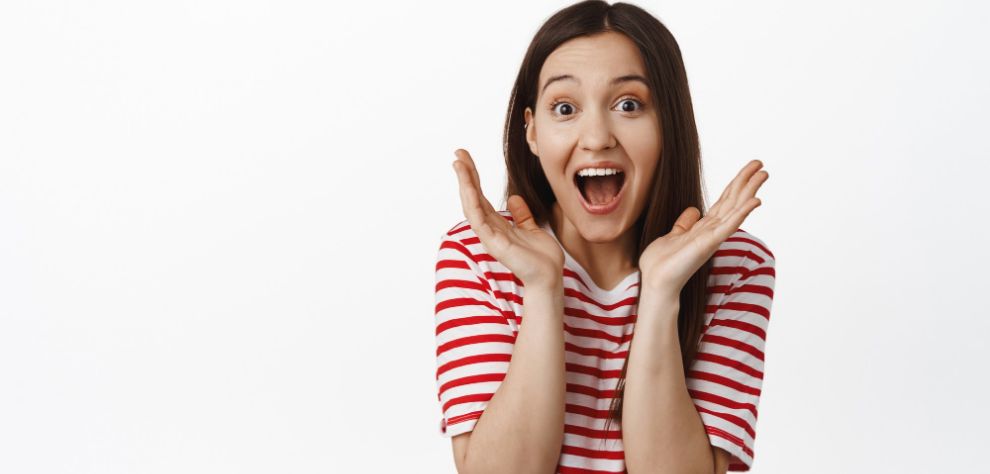 3. It is cheaper to buy weed online in BC – Everyone has thought of how they can save money, especially with the current state of the economy.
Buying weed online offers you better prices as online weed dispensaries have lower overhead costs.
MMJ Express provides a wide selection of strains at the lowest prices guaranteed. 
By buying from our online store, you also save on time and costs associated with going to a physical store.
4. Discreet – Value your privacy? No one has to know whether you consume cannabis or not. Order weed online and will ship it in a discreet package.
5. Reviews and more information on the products – Buying BC weed online also allows you to access more information on the product, including other people's experiences and how it will make you feel or affect you.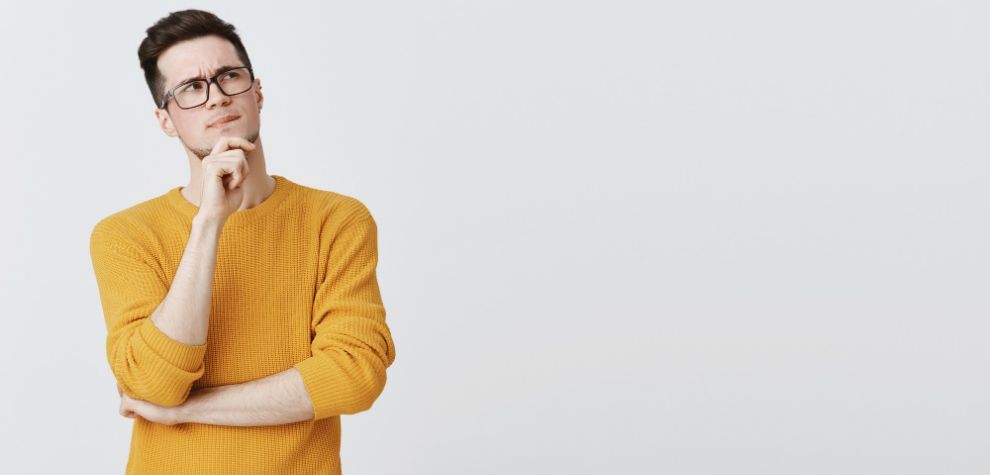 Where To Buy Weed Online In British Columbia
There are hundreds of online pot shops in BC, but as you may already be aware, in the cannabis industry, not all weed is made the same. 
That means not all online weed dispensaries in Canada will deliver what they say they will. So, where should you buy weed online in BC?
If you are looking to buy the best quality weed online in Canada, we recommend MMJ Express. MMJ Express is a leading online mail-order marijuana dispensary in Canada.
It is based in Vancouver, BC, and serves all of Canada.
MMJ Express stocks all types of cannabis products, from weed edibles, flower, and cannabis concentrates to mushrooms and CBD products. 
They also stock high-quality weed accessories like grinders and rolling papers to make your cannabis experience even more fun.
If you are looking for high-quality budget buds, MMJ Express is the place to be. Buying cheap weed in Canada doesn't mean sacrificing quality. You can now get value buds at the lowest prices in the country and still get a premium experience.
If you are looking to buy cannabis online in BC, MMJ Express is the best pot store for weed delivery in British Columbia. It doesn't matter where you are in the country; we will ship your weed to your doorstep in record time! 
3 Best Weed Products To Buy Online In BC, Canada
MMJ Express stocks a wide selection of cannabis strains and products at great prices. Here are some of the best cannabis products to buy online in BC.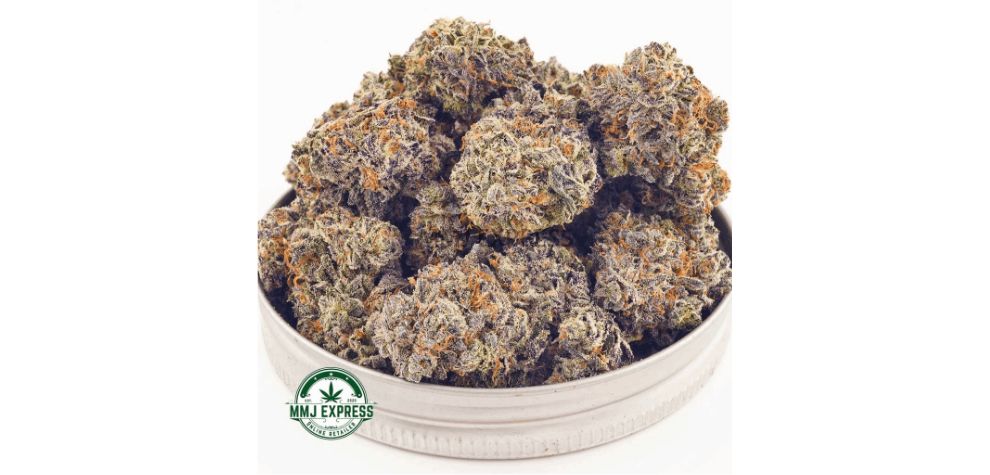 1. Purple Trainwreck- Best Flower
Purple Trainwreck is a sativa-dominant hybrid made by crossing the legendary Granddaddy Purple with Trainwreck. The resulting bud is a pretty nug with a deep green colour and traces of purple, hence the name.
This strain provides an energizing high, typical of a sativa dominant strain. However, you may end up feeling sleepy when the indica side of this bud kicks in.
You can now get this high-quality Purple Trainwreck bud at the lowest price in Canada, only at MMJ Express!
2. So High Extracts – Candyland Premium Shatter
Looking for something stronger than a regular cannabis flower? Buy this Candyland shatter from So High Extracts at MMJ Express online pot shop. Candyland is an award-winning strain created by crossing GDP and Bay Platinum Cookies.
This Candyland shatter is tasty and contains between 60 and 90% THC, making it a very potent product. 
Buy this Candyland premium weed shatter online at MMJ Express mail-order dispensary.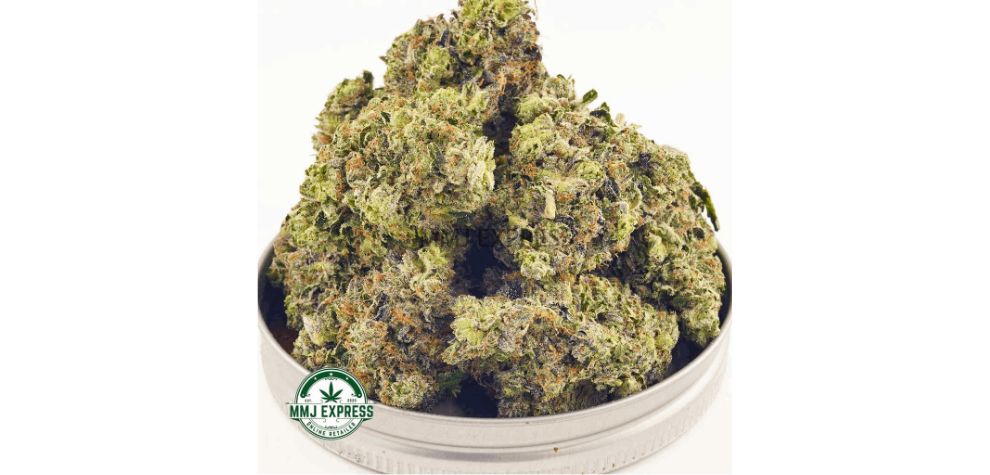 3. AAAA Grade Incredible Hulk Flower
This incredible bud is a cross of the infamous Green Crack and Jack Herer strains. 
Incredible Hulk is a sativa-dominant strain that packs a THC level of up to 19% and hard-hitting effects that may leave you couch-locked for hours.
This bud has an energetic onset with a sense of pure happiness and heightened focus. 
As time passes, your mind soars through bright creativity, but as the indica side of this strain starts kicking in, your body starts dropping into a state of relaxation.
The physical effects of this bud may leave you couch-locked for hours. You can order Incredible Hulk weed bud cheap at MMJ Express online shop.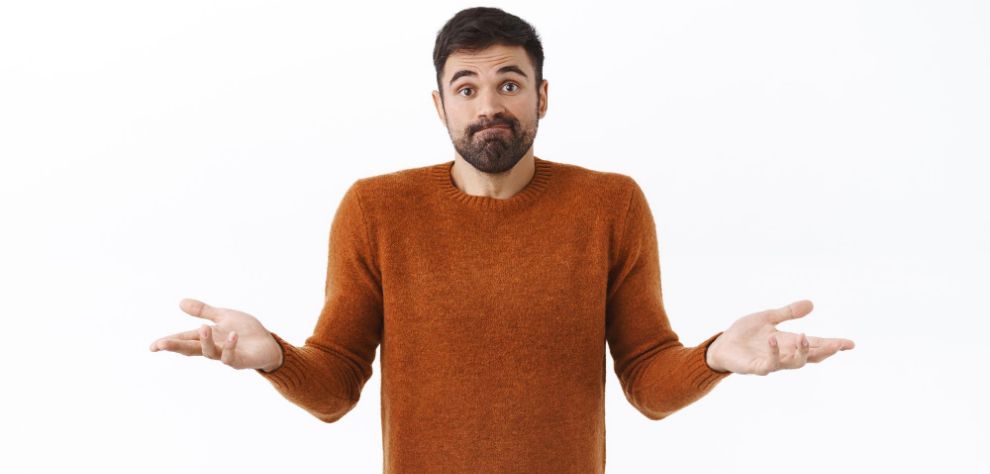 How To Buy Weed Online In BC, Canada
If you are looking to buy weed online in BC, all you have to do is visit the MMJ Express shop to view our wide selection of cannabis products.
You can shop for all types of weed products, from flower, concentrates, edibles and more.
Once you have selected the weed product you want, proceed through our simple and fast checkout process to pay for the product and enter your shipping details. 
After you have completed the process, sit tight and leave the rest to us.
MMJ Express will package and ship your weed products to your doorstep. We also provide free Canada-wide express shipping on orders above $150. 
Visit MMJ Express to buy weed online in BC and all parts of Canada!