Indulge in These Tasty THC Edibles From Our Online Dispensary in Canada
Satisfy your taste buds and curve cravings with these tasty THC edibles. 
We've gathered up the tastiest, most powerful, and longest-lasting edibles with THC for users of all levels and preferences. 
You'll find some fantastic gummies, baked goods, and many other canna edibles to try from the best weed dispensary, MMJ Express. 
On top of that, you will learn more about canna edibles, their effects, how long they last, and possible side effects.
With that in mind, here is what you must know about these mouth-watering, THC-rich goodies.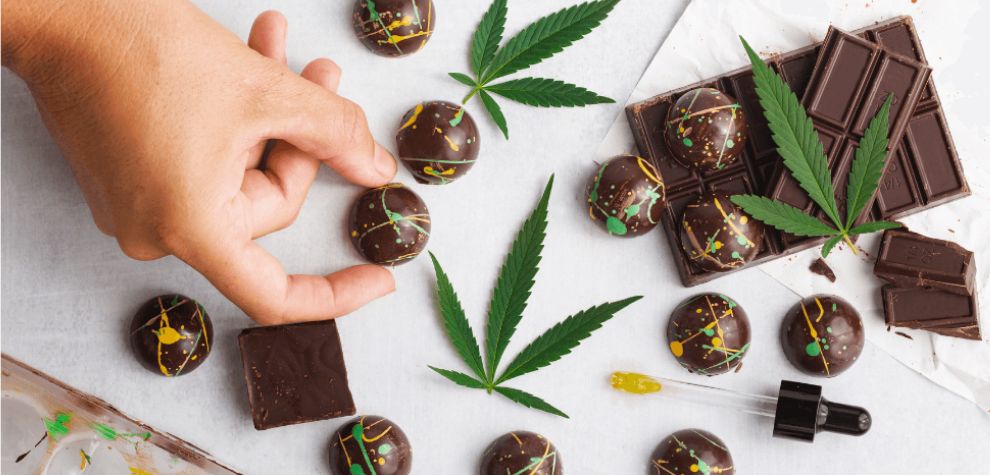 What are THC Edibles?
Before uncovering the tastiest cannabis edibles, let's define this term. What are edibles and why are they so beloved?
In a nutshell, cannabis edibles, weed edibles, or just "edibles" are delicious and exciting food and drink products that have been infused with the active compounds found in marijuana plants, namely the psychoactive THC (tetrahydrocannabinol) and CBD (cannabidiol). 
Some edibles contain both, while others may provide only THC or CBD. For the sake of this article, we will discuss edibles with THC.
So, why are tasty THC edibles so popular? It's simple. 
Edibles offer a completely new, unique and fun way to consume cannabis. 
These products come in a wide array of tasty options such as mood-boosting THC-infused chocolate bars, brownies, gummies, syrups, and even drinks like soda, tea and coffee. 
With cannabis edibles, the effects can take longer to kick in (30 minutes to 2 hours) compared to smoking or vaping, but they also last longer, up to 8 hours sometimes.
One of the biggest perks of cannabis edibles is that they provide a discreet and convenient method of consumption. 
Moreover, they can also be a great alternative for those who don't like inhaling smoke or vapour, or individuals with more sensitive throats.
Overall, cannabis edibles are becoming increasingly popular. 
With the technological advancements and innovation in the weed industry, there is an increasing variety of salivating and potent options to choose from! 
Hence, if you're looking for a unique, tasty and long-lasting way to enjoy the benefits of the finest cannabis, give THC edibles a try!
Nevertheless, since cannabis edibles can be very potent and the effects are almost eternal, it is crucial to shop from a reputable and trusted pot store. 
You will want to buy the best cannabis products that are effective and safe. 
If you are on the hunt for a reliable place to buy weed online in Canada, choose MMJ Express online weed dispensary for fast free delivery to your mailbox. 
Besides edibles, this online dispensary also offers the highest-grade value buds – save money and invest in the best cheap canna today.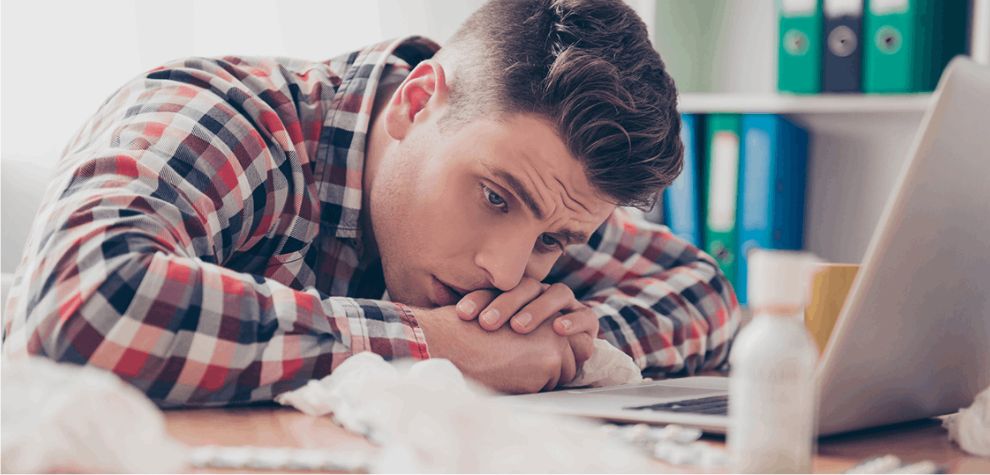 6 Benefits of Edibles
There are countless reasons why you may want to purchase edibles with THC. 
Here are some benefits to consider.
Cannabis edibles are discreet

: Edibles offer a discreet way to consume weed without the signature odour of smoking or vaporizing.

You can use them anywhere, any time without worrying that someone will notice or say something.

Canna Edibles are Extra Convenient

: You can easily transport edibles and they can be consumed discreetly. Thus, canna edibles are a convenient option for many people, especially consumers in a rush.

Edibles Provide Long-lasting Effects

: The effects of canna edibles can last for several hours (8 hours and even more!), providing a more prolonged and powerful experience compared to smoking or vaping.

There are Many Different Edibles to Choose From

: Oh the variety!





Edibles come in a wide array of fun forms, including adorable and

potent gummy bears

, ganja leaves, chocolates, baked goods, syrups, and drinks. 
All in all, edibles are appealing to people with a variety of tastes and preferences.
Edibles are a Suitable Alternative for Non-smokers

: You're not a fan of smoking or vaping? No worries! Edibles are a great alternative for people who don't like inhaling vapour or smoke. 

The Dosage is Accurate and Consistent

: Are you a cannabis user who needs a precise dose every time? Edibles allow for accurate dosing, making it easier to control the intensity of the recreational or medical effects.
As you can see, the popularity of cannabis edibles is driven by their unique properties, convenience, versatility, and the thrilling experience they offer compared to more traditional methods of consuming weed.
The Best Tasty THC Edibles to Buy from Our Online Dispensary
Here they are, the best tasty THC edibles you'll ever try. 
Check out these detailed reviews and pick the perfect edible THC from our exclusive online weed dispensary, MMJ Express. 
Hurry up, stocks are limited and stoners are going crazy!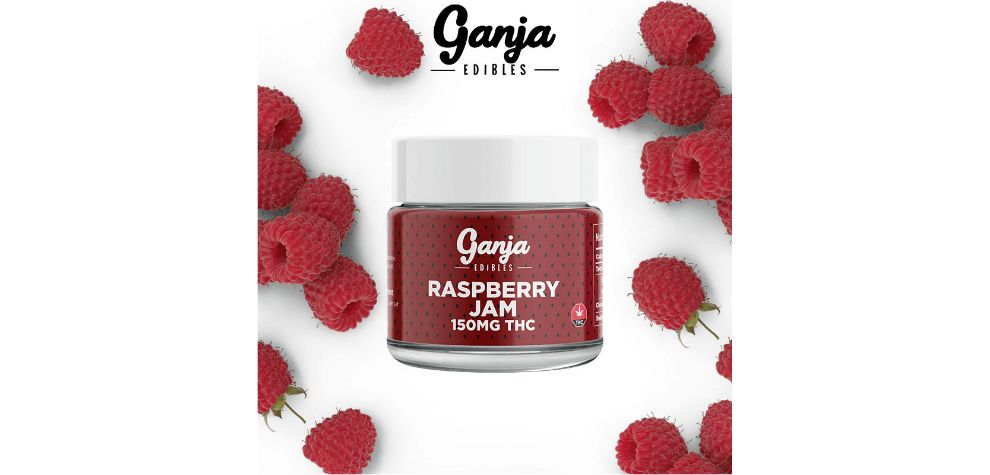 1. Ganja Edibles – Raspberry Jam 150MG THC
The Ganja Edibles – Raspberry Jam 150MG THC is the tastiest addition to your morning toast or oatmeal. 
Use this decadent and fruity spread to add a psychedelic dose to your breakfast, or smoothies, or eat it by the spoonful. 
Experts recommend starting with a pea size dose and increasing gradually. Wait for at least 30 minutes for the effects to set in. What about the taste? 
Rich, natural, and slightly sweet – the Ganja Edibles – Raspberry Jam 150MG THC will satisfy everyone with a wicked sweet tooth. Buy some today for $11 on sale.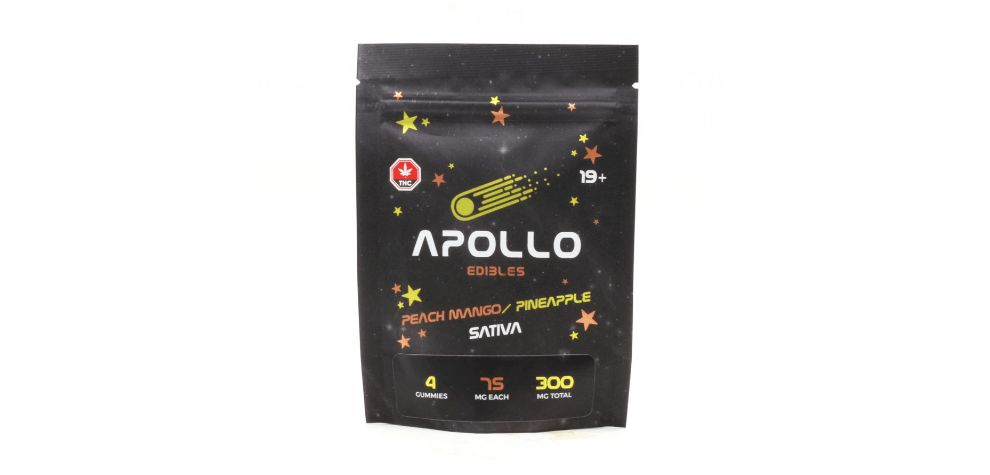 2. Apollo Edibles – Peach Mango/Pineapple Shooting Stars 300MG THC Sativa
Reach for the heavens, explore the mysteries of the universe, and taste these delectable Apollo Edibles – Peach Mango/Pineapple Shooting Stars 300MG THC Sativa. 
Use this edible THC product to boost energy levels, improve focus, and feel more productive. 
In total, you get 300mg of quality THC that you can easily divide into five equal pieces (you get four stars with 75mg of THC). 
Pop in a star and get ready for a mind-blowing intergalactic experience. 
Taste-wise, this edible THC will make you feel like you are sipping a fruity cocktail on a tropical island. 
The flavour is not too overpowering, and it is not sickly sweet – just the right amount of sweetness. Buy a pack or two today for only $13 on sale.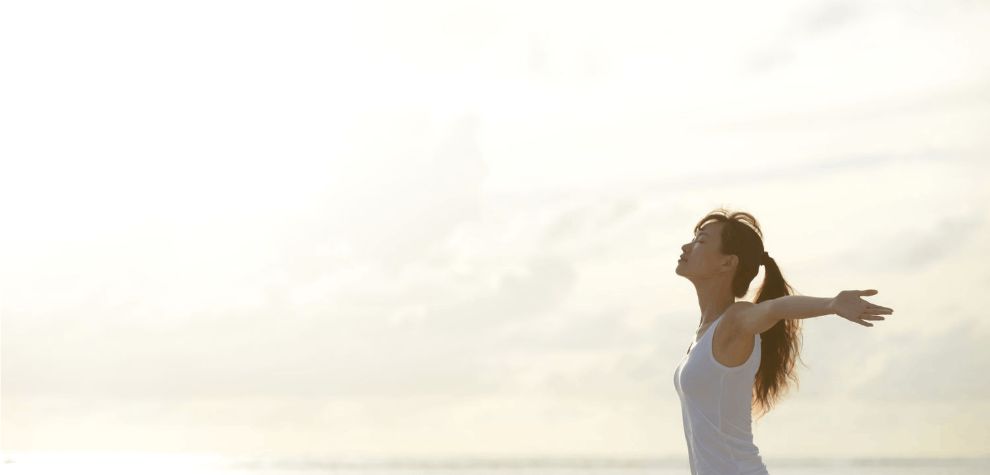 The Benefits of Using Cannabis Edibles
There are so many reasons to try edibles with THC today. Here are some of the key recreational and medical benefits that will make you want to shop today:
Edibles Provide Pain relief

: Weed edibles, particularly those rich in cannabidiol, may have pain-relieving properties.





If you are dealing with pain and inflammation, you can use cannabis edibles as an effective alternative to traditional pain medications.

You Will Feel More Relaxed

: Cannabis edibles give you a relaxing and calming experience, making them perfect for stress relief and relaxation.





If you are feeling tense, stressed, and anxious, cannabis edibles may provide you with relief.

You Will Sleep Better

: Edibles can also help improve sleep by reducing stress and anxiety and promoting relaxation, leading to a more restful and rejuvenating sleep.





Wake up feeling refreshed with cannabis edibles.

Your Appetite Will Improve

: THC-infused edibles can boost appetite levels and can be useful for people undergoing medical treatments like chemotherapy that can cause loss of appetite.





Also, THC edibles may be suitable for anorexia patients.

They Can Provide Nausea Relief

: Cannabis edibles have also been shown to provide relief from nausea.





So, edibles are also a useful option for people undergoing medical treatments or for those who suffer from motion sickness.

Your Mood Will Improve

: THC and CBD-infused edibles may have mood-boosting properties.





They are a good option for people struggling with depression, anxiety, and other mood disorders.
Believe it or not, those are just a few of the many benefits of cannabis edibles! 
Whether you're looking for relief from a specific condition or just looking for a fun and unique way to enjoy the advantages of cannabis, edibles offer a safe and effective option for people of all ages and lifestyles.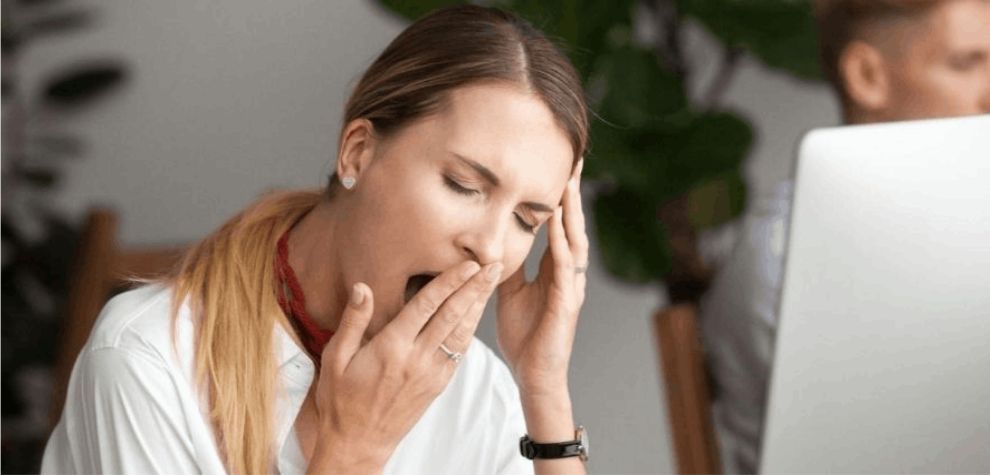 Do Canna Edibles Have Side Effects?
Like anything in life, weed edibles can have some adverse effects. Keep in mind that these uncomfortable effects are usually mild and temporary. 
If misused and abused, THC edibles can cause some of the following adverse effects:
Dry mouth or cottonmouth

: This is a common side effect of consuming weed in any form and can be easily relieved by drinking water.

Drowsiness

: Some people may feel drowsy after consuming cannabis edibles, especially if they consume a higher dose.





Always adhere to the appropriate dosages instructed by a medical professional and an expert budtender.

Nausea

: In rare cases, some consumers may experience nausea after consuming edibles, particularly if they consume too much.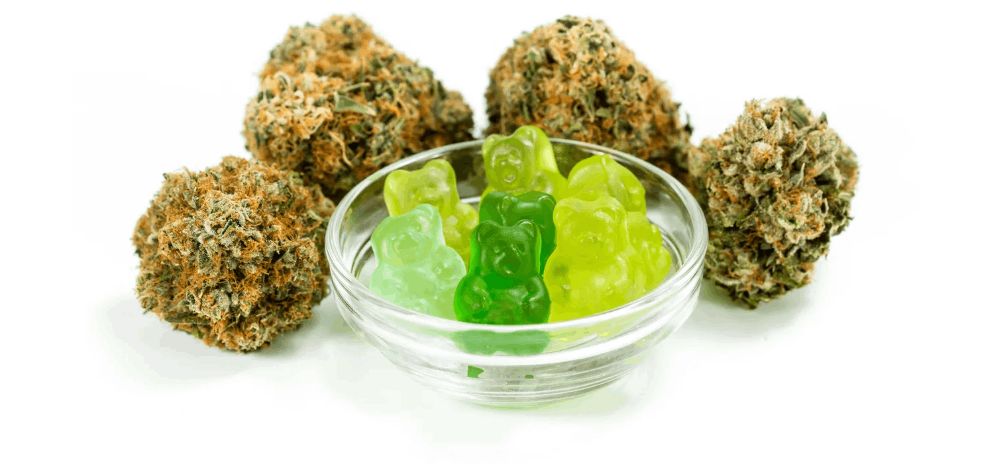 How Do You Use Edible THC?
Using edibles is easy! Follow these simple steps.
Start with the lowest dose

: You already know by now that edibles can have potent effects – so start with a low dose (usually 5-10 milligrams) and gradually increase until you find the right amount that works for you.

Read the label on the product

: Make sure to read the label carefully to understand the strength of the product and the recommended serving size.

Wait for the effects

: Edibles can take longer to take effect than smoking or vaping. Be patient and wait at least 30 minutes to 2 hours before consuming more.

Store edibles safely

: To ensure their safety and effectiveness, store your edibles in a cool, dry place, away from children and pets.
Where can I buy weed online?
You can find these tasty THC edibles and many other premium cannabis products at MMJ Express, Canada's number-one online weed dispensary. 
Save money on top-tier value buds and enjoy the highest-grade weed on a budget. Buy mail order marijuana today!