This Grease Monkey Strain From Our Weed Dispensary Packs a Powerful Punch
The Grease Monkey may be one of the best buds for alleviating chronic pain and inflammation. You're still not convinced? 
Check out this Grease Monkey weed review and find out the truth behind this powerful Indica hybrid. 
This detailed guide on the Grease Monkey strain features everything you need to know about this bud, including its terpene profile, THC content, flavours and aromas, and beneficial effects. 
You will learn what it feels like to taste the Grease Monkey weed and even uncover some of the highest-grade canna products to buy from our online dispensary, MMJ Express. 
Without further ado, here are the must-know facts about this hybrid.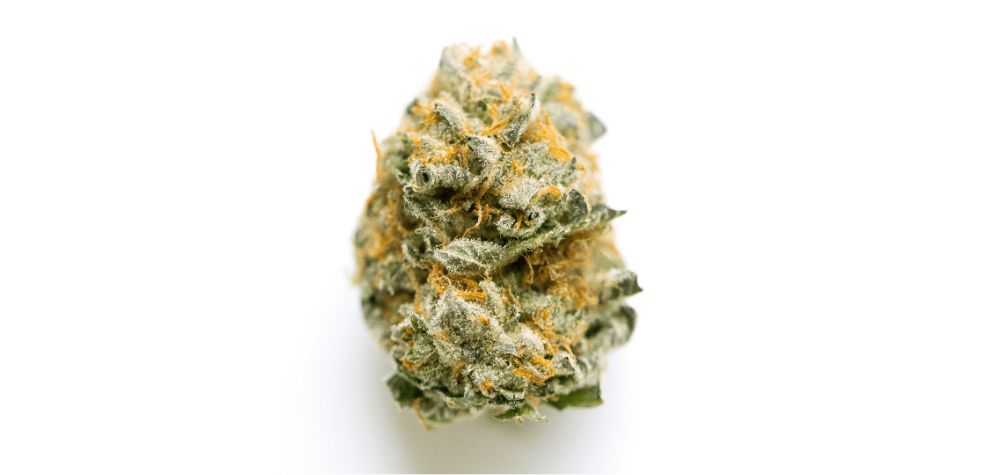 What is the Grease Monkey Strain?
As mentioned in the intro, the Grease Monkey strain is an Indica-leaning hybrid, and the blend of two notorious buds – the Cookies and Cream and Gorilla Glue #4. 
If you are an avid reader of our blogs, you already know that Gorilla Glue #4 is one of the best Indica strains to feel relaxed, sedated, and couch-locked. 
As you may have guessed, the Grease Monkey baby strain has inherited many of the outstanding characteristics of these delicious and effective parent strains. 
For starters, the Grease Monkey strain is powerful, just like Cookies and Cream and Gorilla Glue. 
In most cases, the THC percentage may range around 16 to 30 percent! The effects are said to be potent and almost eternal. 
If you are dealing with stress, anxiety, and other mood disorders, this cannabis strain may be the ideal choice for you.
Flavour-wise, Grease Monkey is a unique and well-rounded strain known for having an earthy and pungent scent with notes of skunk. 
Check out the rest of this article to find out its flavours and aromas in detail.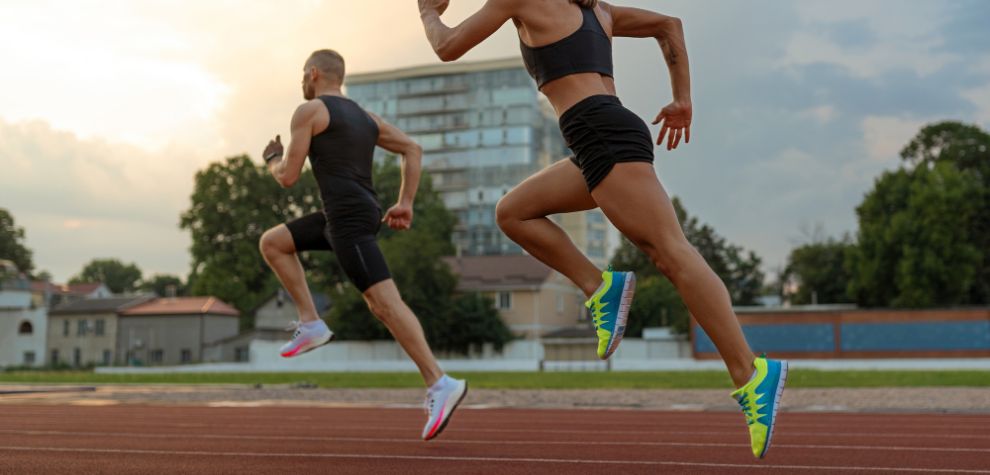 Who Do We Recommend The Grease Monkey Strain To? 
In short, stoners who are plagued by every day, as well as chronic stress, anxiety, mood disorders, and pain will find this Indica beneficial. 
On top of that, athletes with inflammation, painful joints, and other bodily ailments will fill relief in Grease Monkey.
While side effects are unlikely to happen, it is always a possibility, especially if you don't purchase cannabis from a trusted source. 
To stay safe and make sure that your weed experience is enjoyable, we recommend purchasing marijuana products from a reliable online pot store like MMJ Express. 
At this online weed dispensary, you will find the highest Grease Monkey strain THC level, the smoothest taste, and the best overall experience. 
Get mail order marijuana today and enjoy the highest-grade cannabis products at the most competitive prices.
The Best Grease Monkey Weed Products to Buy from a Weed Dispensary
Due to its rising popularity, the Grease Monkey strain is often sold out and hard to come by. While you are waiting for the restocks to drop, check out these superb cannabis strains instead. 
Both of these strains are equally as flavoursome and potent as Grease Monkey, and they are worthy of your attention. 
You can get these strains and more weed online in Canada from MMJ Express. But first, here are the reviews.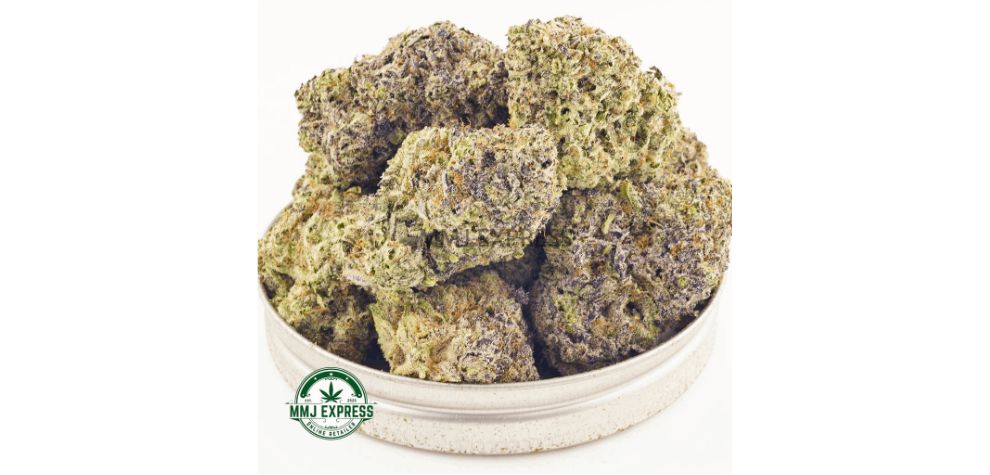 1. Donkey Breath AAAA+
Like the Grease Monkey weed, Donkey Breath AAAA+ is a potent Indica-leaning hybrid with a THC content of around 27 percent. 
Its flavours are reminiscent of Grease Monkey – Donkey Breath is a diesel powerhouse with lots of skunky and sweet vanilla notes. 
Use Donkey Breath to feel relaxed, stress-free, peaceful, and calm. According to medical users, you can also benefit from Donkey Breath's pain-relieving and sedative properties. 
Use it to treat disorders such as insomnia and conditions such as chronic pain and inflammation. Buy some cheap weed like Donkey Breath for as low as $10, only at MMJ Express.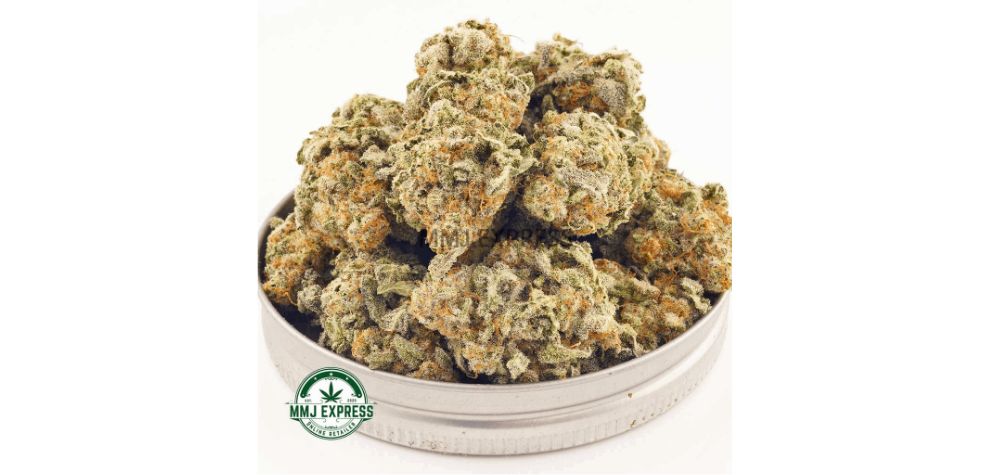 2. Island Sweet Skunk AAA
If you want to feel energized and focused, but you still crave the taste of skunky and fruity notes, you need to get Island Sweet Skunk AAA, a potent Sativa hybrid. 
With a THC content of around 22 percent, the Island Sweet Skunk strain will help you relieve anxiety, chronic pain, fatigue, depression, and many other ailments. 
If you are looking for recreational benefits and you are not a medical cannabis user, we have some good news: The Island Sweet Skunk will provide you with one of the strongest cerebral experiences of your life! 
Brace yourself for a wild ride and purchase this Sativa for $70 (currently on discount at MMJ Express).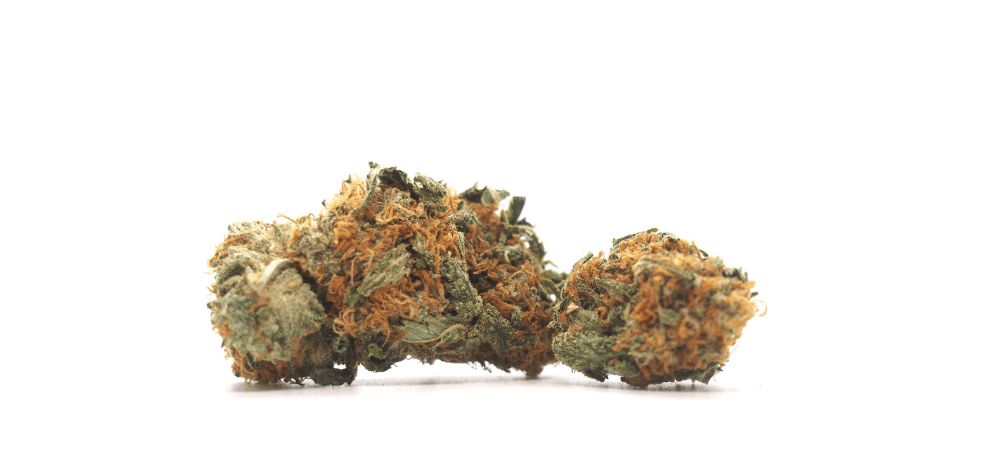 Grease Monkey Strain THC Level
For some people, this is the most interesting part of a weed review: The Grease Monkey strain THC level. 
It is important to understand that the THC level of the Grease Monkey strain can vary depending on the specific phenotype and growing conditions. 
However, as mentioned, it typically ranges from 16 to 30 percent of THC. Because of this percentage, Grease Monkey is considered a highly potent strain that is not recommended for inexperienced cannabis users or those with low THC tolerance. 
It's always important to start with a low dose when trying a new strain and to consume cannabis responsibly. 
While we don't recommend it to complete beginners, that doesn't mean that Grease Monkey is off the table! 
Just make sure to start "low and slow", and consult with a medical professional for expert guidance (especially if you are planning to treat severe conditions with cannabis).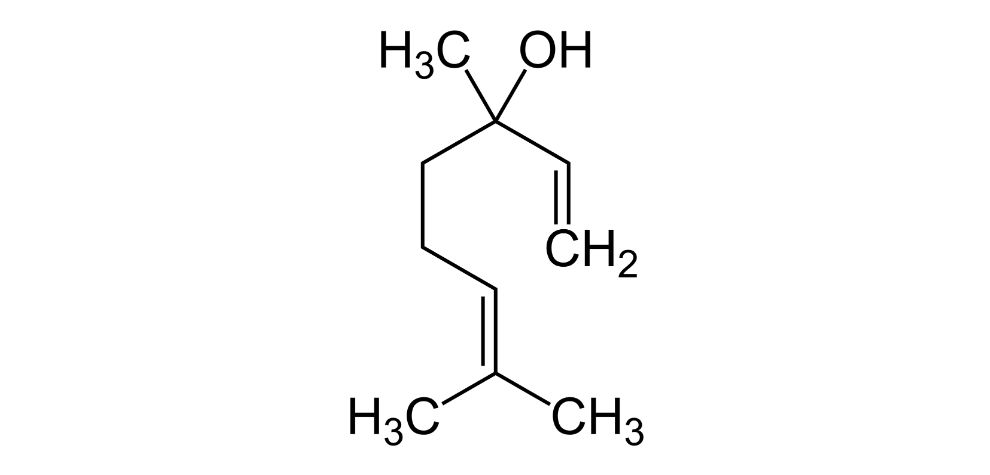 Grease Monkey Weed Terpene Profile
The Grease Monkey strain is rich in terpenes like Limonene and Beta-Caryophyllene, which give this bud its unique flavour, aroma, and possible health benefits. 
Here is a brief overview of what the most abundant terpenes in the Grease Monkey weed provide.
Limonene

: This terpene is well known for its citrusy aroma and you can typically find it in strains that are known for their uplifting and mood-boosting effects. 
So, if you are dealing with mood disorders, Limonene-rich strains like the Grease Monkey may help.
Beta-Caryophyllene

: This terpene has a spicy and deliciously earthy aroma and it is believed to have anti-inflammatory and analgesic properties. 
If you are suffering from chronic inflammation and pain-causing disorders, this terpene is a game changer.
Myrcene

: This terpene has a musky and fresh herbal aroma and you can usually find it in buds that are known for their sedative and relaxing effects. As you know, Grease Monkey may help you fall asleep, so it is best to consume it right before bed.

Linalool

: This terpene has an addictive floral aroma and experts believe it to have anti-anxiety and sedative properties.

Humulene

: Finally, Humulene is a terpene with a woody and earthy aroma. Many believe that Humulene has anti-inflammatory and appetite-suppressant properties.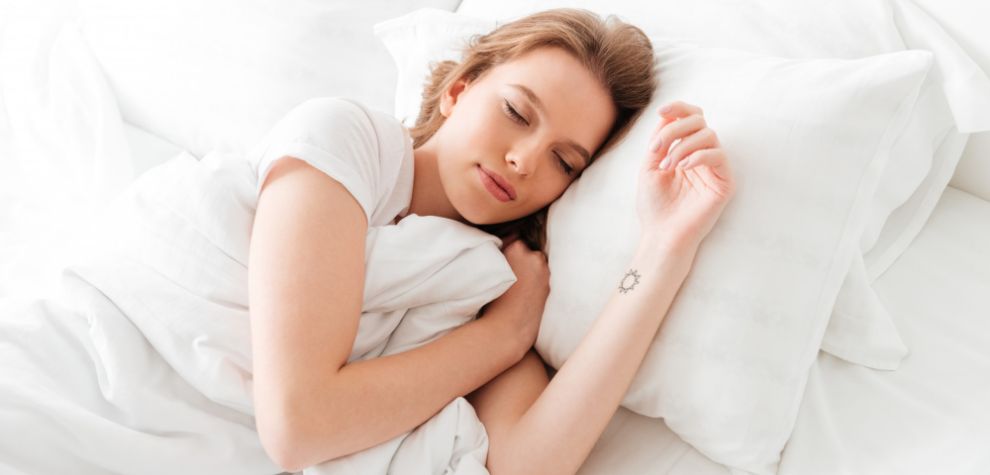 Benefits of Using the Grease Monkey Weed
Thanks to its interesting terpene profile and high THC content, the Grease Monkey strain provides users with a plethora of recreational and medical benefits. Here are just some benefits of using the Grease Monkey weed.
Recreational Benefits of the Grease Monkey strain:
This strain can induce a relaxing and sedative effect that can help you alleviate stress, tension, and anxiety

It can also provide a mild euphoric effect, which in turn boosts your mood and creativity

Also, Grease Monkey can enhance sensory perception and make activities like watching a movie more enjoyable
Medical Benefits of the Grease Monkey strain:
Grease Monkey can provide pain relief due to its analgesic properties

It may also help alleviate symptoms of anxiety, mild to moderate depression, and PTSD

Grease Monkey can aid in promoting sleep and alleviating insomnia symptoms (and other sleep disorders)

Grease Monkey might help reduce inflammation and relieve symptoms of conditions such as arthritis
Remember, if you are planning to use the Grease Monkey weed to treat serious illnesses like depression, it is always best to consult with a medical professional first. 
Your healthcare provider will provide you with dosage recommendations and guidelines on how much weed you should use and how often. 
When in doubt, you may also consult with a knowledgeable budtender at your favourite online weed store.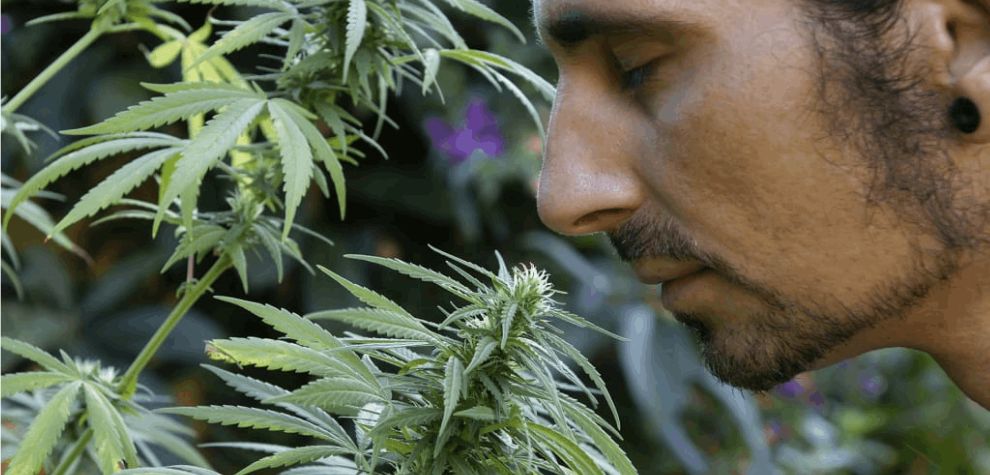 Flavour and Aroma of the Grease Monkey Strain
If you want to try something completely different and super earthy, go for the Grease Monkey strain. In a nutshell, this strain is famous for its pungent aroma and flavour profile. 
Users describe the scent of Grease Monkey as earthy, with notes of diesel fuel and skunk. Some cannabis connoisseurs may also detect hints of nuttiness or sweetness in the aroma.
As for the flavour of the Grease Monkey strain, well it is similar to its aroma. This means that you can expect a strong diesel taste and a nutty or sweet aftertaste. 
If you know your way around different flavours, you may taste some spice or herbal notes in the flavour profile.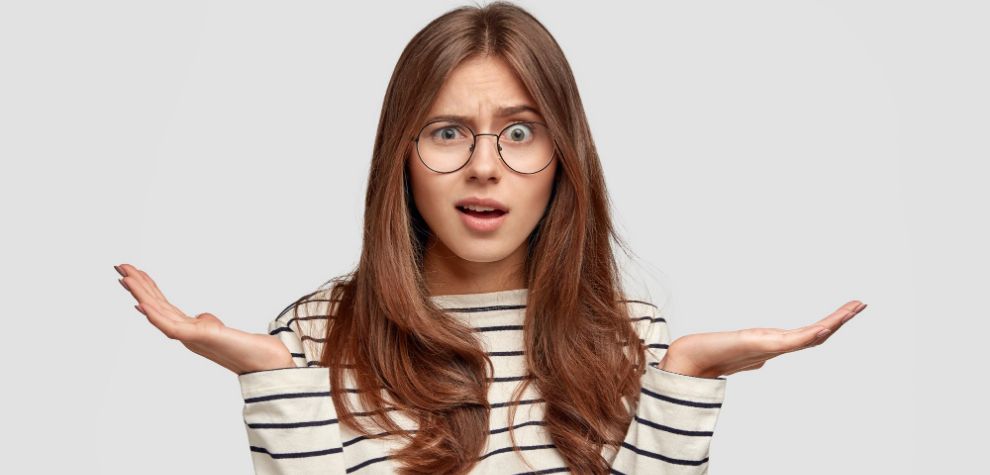 Is the Grease Monkey Strain Safe?
Yes, Grease Monkey is a safe and effective cannabis strain. 
However, due to its sky-high THC content, we recommend the Grease Monkey weed strain to more experienced users. Of course, even beginners can enjoy it. Just make sure to start low and slow!
Where Can I Buy Weed Online?
Buy the Grease Monkey strain at MMJ Express, the best weed store in Canada. 
Purchase mail order marijuana today and taste the finest and most effective cannabis on the market!