An Aromatic & Potent Review of Red Lebanon Hash From Our Online Dispensary
What is Red Lebanon Hash, and where can you buy it online in Canada? 
Lebanese red hash is one of the most popular hashish worldwide and probably the most preferred by cannabis enthusiasts in the country. But what exactly is Red Lebanese hashish?
Lebanon has been known for high-quality hash for as long as the word hash has been around, which makes Red Lebanon hash one of the most sought-after in the world. 
Red Lebanese isn't the only type of hashish produced in the country. Lebanon is also known for other types of hash, including Blonde/Yellow Lebanese hash. 
Red Lebanese is, however, the more popular type. This type of hash has a distinctive taste and aroma and effects from other popular types of hash, such as Moroccan. 
But what is it that makes Red Lebanon hash in Canada so different?
In this article, we tell you about Red Lebanon hash, its appearance, effects, benefits and where to buy hash online in Canada. Read on!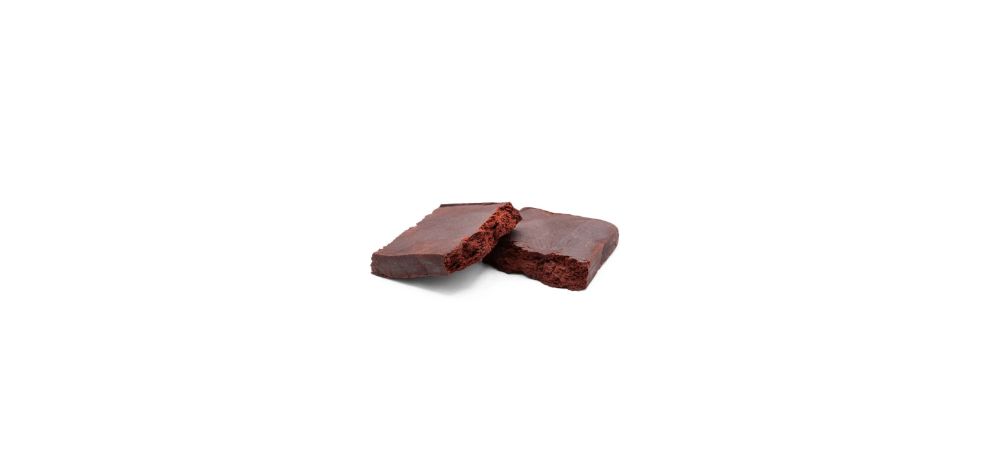 What Is Red Lebanon Hash?
As mentioned, Red Lebanon hash is a type of cannabis concentrate that has been produced in Lebanon for centuries. 
While it is harvested and obtained like all types of hashish, Lebanese red hashish undergoes a very different process, giving it unique properties.
Hashish, also known as dry herb or hash, is a solid cannabis concentrate made by compressing and processing the trichomes to create a more potent cannabis concentrate. 
Hash has been consumed for many centuries, especially in the Middle East.
Lebanon is one of the most significant producers of hash in the world. Most of the cannabis used to make red Lebanese hash is grown in fields in the valley of Baalbek, where weed is grown on a vast scale. 
Lebanese red hash is not produced from freshly cured cannabis buds. The weed plants are left on the fields to dry. By the time they are picked, the trichomes will have acquired a reddish-brown colour due to exposure to the sun's UV rays.
The buds are then processed to separate the trichomes to create hash powder. This is then aged for one or two harvesting seasons before pressing begins in winter. 
There's also some Lebanese hash that is hand pressed, but that's typically only a small percentage and is hard to come across.
As mentioned, there are two types of Lebanese hash, Red Lebanon hash and Blond/Yellow Lebanese hash. 
Red Lebanese hash is reddish-brown and made from riper plants, while yellow Lebanese is made from freshly cured buds and is more potent.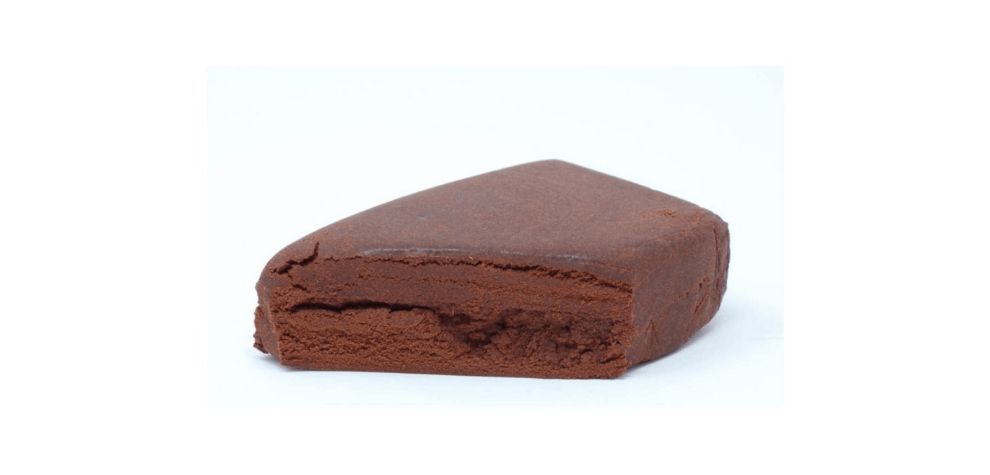 How Is Lebanese Red Hash Made?
To make this type of hashish, the cannabis plants are left on the field until they are nearly dry. This gives the plant a reddish-brown colour as UV rays break down chlorophyll. 
This initial step gives the hash a reddish tint in addition to the pistils, which have a reddish-orange colour.
Finally, the plants are brought into barns and hung to dry and cure completely away from the sunlight. This helps prevent further damage to the terpenes and preserve the potency of the buds. 
The buds are then rubbed over fine silk cloth or mesh to separate the trichomes from the buds.
The trichomes are hair-like appendages with a bulbous gland at the top which holds beneficial cannabis compounds such as terpenes and cannabinoids, including tetrahydrocannabinol (THC) and cannabidiol (CBD).
By rubbing the buds against the mesh, the trichomes break off and are collected in containers below the mesh. 
The resulting powder is then pressed into blocks of hash which are then aged for one or two harvesting seasons which may last between 4 to 8 months.
This allows the hash to strengthen the natural woody and spicy flavours and aromas and develop an ideal consistency to work with. 
Now that you know how Lebanese hash is made, what does it taste like?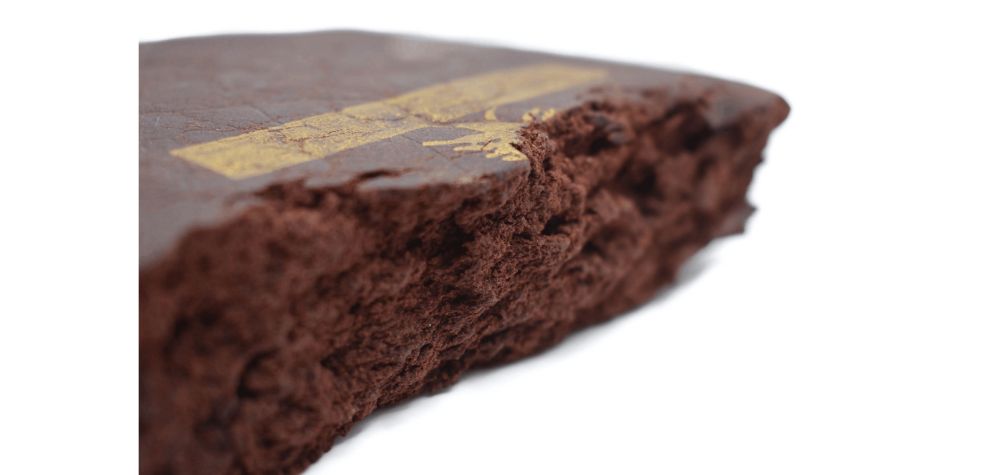 Red Lebanese Hash In Canada Info & Review
Appearance
Red Lebanon Hash gets its name from the hash's reddish-brown colour, which comes from the plants being exposed to the sun for extended periods. This hash type is made from riper plants, giving it a red tint.
Slabs of red hash are typically very thick and are not elastic due to the extended production process they undergo. The final product has lovely cake-like layers, which shows you that it was pressed "just enough." 
However, the hash contains lots of resin which is evident once you cut it. Very high-quality Lebanese hash has very high resin content that it cuts easily and can even be repressed by hand.
Flavour And Aroma
The hashish has a very fresh and minty initial aroma. Many consumers describe the Lebanese red hashish smell as refreshing. 
When combusted, the hash has a very peppery scent similar to Indian hash.
This hashish has a very harsh spicy taste. It is harsher than most popular types, including Moroccan and Turkish hash. 
Some types of Lebanese hash are even harsher than Afghani, making this red slab of goodness an acquired taste.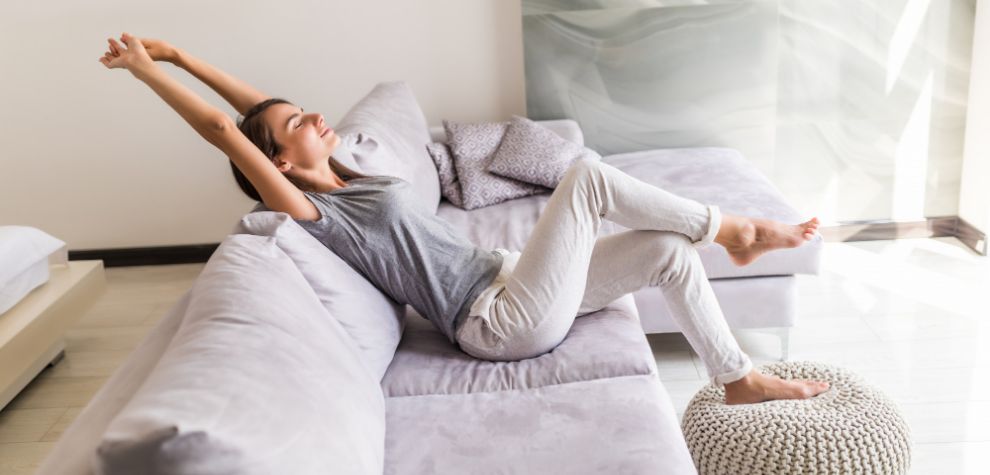 Red Lebanese Hashish Effects
Red Lebanon hash is typically not very strong regarding THC content because it is made from riper plants. 
It is somewhat stronger than Moroccan hash, but the potency depends on the strain of cannabis it is made from and the quality. 
Being made from riper plants means the red hashish has more CBN than just matured plants. This slight difference affects the high you get from using this type of hashish.
Red Lebanon hashish is quite cerebral compared to other kinds of hash in the market, but it is stonier than Moroccan and Turkish hash. 
Blonde Lebanese, which has more THC, produces more cerebral effects and is less stony.
Consumers describe the effects as nice and relaxed, making this hash excellent for a chillout session at home or with friends. 
These effects also mean it can be used for pain relief. The presence of major cannabinoids also makes it a good option for managing inflammation.
The stony effects of Lebanon hash may help promote more restful sleep and alleviate insomnia, while its euphoric and relaxing benefits can help relieve stress and anxiety. 
Now that you know about Red Lebanon hashish in Canada, how can you consume it?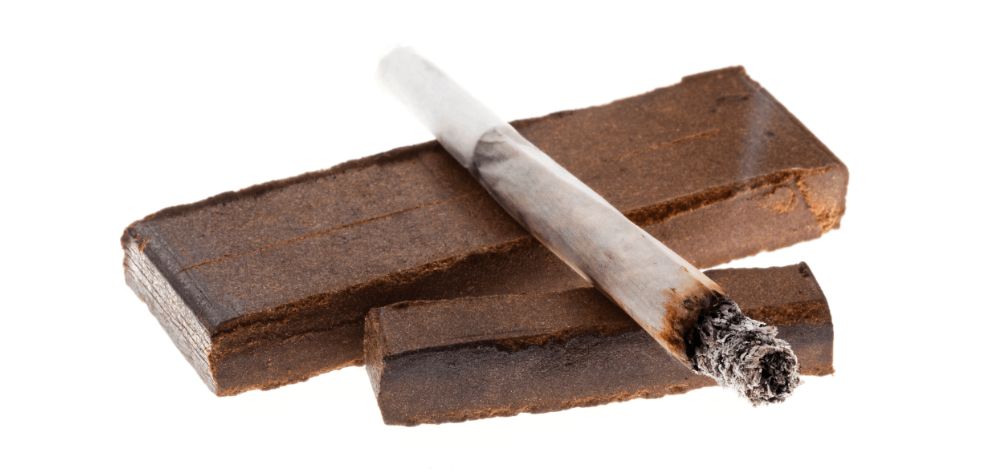 How To Smoke Red Lebanon Hash
If you have never smoked hashish before, you may be confused about how to do it. 
But worry no more, as MMJ Express, the top mail-order marijuana dispensary in Canada, is here to help!
There are several ways to use Lebanon hash. The most popular are dabbing, vaporizing and smoking. 
However, as most hashish will not evaporate completely, doing so is not recommended, so here is how to use hash.
Add hash to your joint or blunt

– You can break some hash into small pieces and place them in the middle of the ground flower before rolling the joint. You can also roll your hash into a thin roll and put flower around it before rolling a joint.

Mix it with flower in your pipe or bong

– You can give the flower in your bong an extra kick by adding a piece of high-quality Red Lebanon hashish from MMJ Express to your pipe or bong. Ensure you place the hash between two layers of flower for better taste.

Vaporize it

– Some vaporizers are specifically designed for hashish and other solid concentrates, while some can handle both dried flower and hashish. Read the instructions for your vaporizer for the best way to consume it.
The Best Red Lebanese Hash To Buy Online In Canada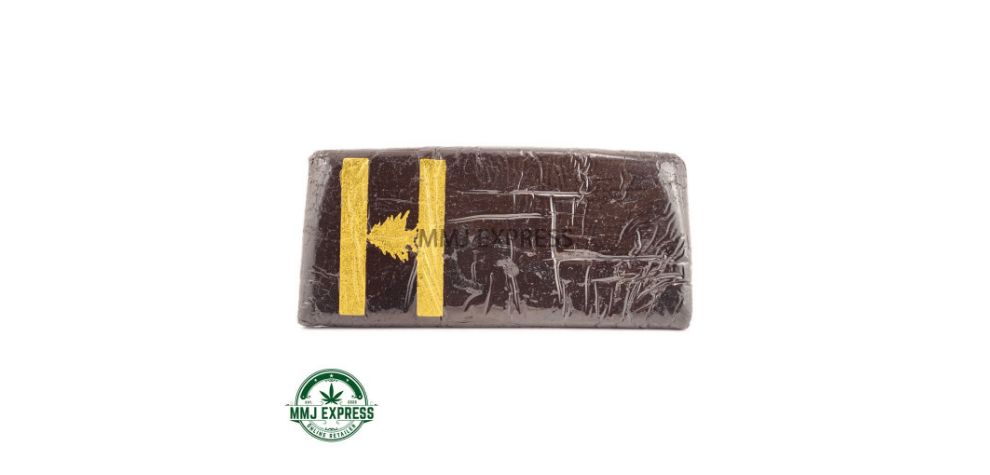 1. Red Lebanon Hash From MMJ Express
Are you looking for genuine Red Lebanon Hash? Get this premium from Lebanese red hashish at MMJ Express, Canada's top mail-order online weed dispensary known for premium cannabis products.
This Lebanon hash is made from high-resin cannabis strains through hygienic production processes to ensure the end product is quality, safe and effective. It comes in all amounts from 1 gram to a full pound.
Buy Red Lebanon Hash online at MMJ Express and enjoy quality hashish at the lowest prices guaranteed.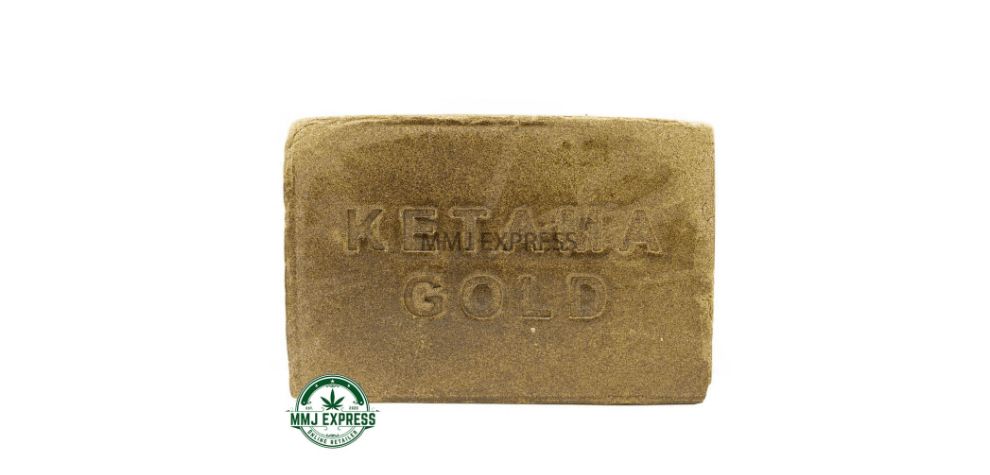 2. Ketama Gold Hash (Moroccan) – Best Alternative
Shopping for a Lebanese hashish alternative? Buy this Ketama Gold Moroccan hash online at MMJ Express. This hash appears almost brown-black because of the high oil content, and you can still spot the layers.
The taste is pleasant, and the effects are relaxed and daydreamy. Get this high-quality hash at MMJ Express, the best pot shop if you are looking to buy weed online in Canada.
Where To Buy Red Lebanese Hashish Online In Canada
If you are shopping for Red Lebanon hash, MMJ Express is the place to be. 
We are a leading Canadian mail-order marijuana online dispensary known for stocking premium quality cannabis products at the lowest prices guaranteed.
We have all types of cheap canna, from value buds, premium strains, flower, weed edibles, cannabis concentrates and even premium Red Lebanon hashish. 
Buy weed online from us today and enjoy the lowest prices, quality products and free Canada-wide shipping for orders over $150!