The Rockstar Tuna Strain Review You've Been Asking For
The Rockstar Tuna strain, a powerful Indica-dominant hybrid well-known for its heavily sedating effects, has risen in popularity in recent years. 
If you have been eye-balling this THC powerhouse in your favourite weed store but you are not sure if it is worth your money, this article is right for you. 
In this Rockstar Tuna strain review, you will learn everything there is to know about this pungent strain, such as its terpene profile, genetics, effects, and more. 
As always, make sure to educate yourself properly before you blindly purchase a bud such as a Tuna strain from a local pot store. You want to know the basic facts about the weed and what you can expect. 
We also recommend choosing a trusted online dispensary such as MMJ Express. This way, you will reap all of the benefits without risking the side effects of unregulated weed.
Finally, here is the review you have been waiting for. Keep scrolling.
Rockstar Tuna Strain (A Brief Overview)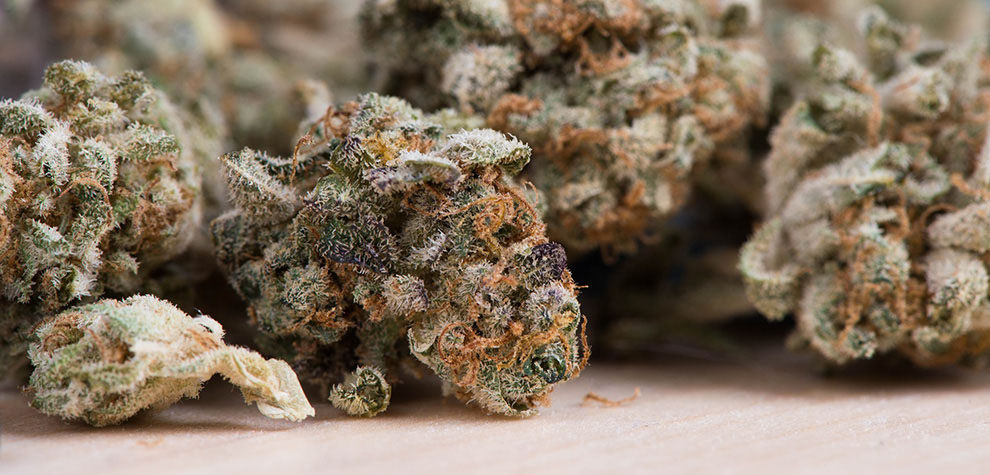 Rockstar Tuna, also known as Tuna Star, or Tuna Rockstar, is an Indica-dominant hybrid (90 percent Indica and only 10 percent Sativa) made by breeding the famous Rockstar and Tuna Kush strains. 
To understand this bud better, later in this Rockstar Tuna Strain review, you will find crucial information on the parent strains and their qualities. 
Understanding the parent strains that made everything possible is important, because it helps give you an overall look at what you can expect from the "baby" strain. 
For instance, Rockstar Tuna got its pungent overtone and aroma from the classic Tuna Kush, a strain infamous for its rotting fish smell. 
Overall, this is a powerful Indica hybrid most suitable for people looking to relax and achieve a heavy state of couch-lock. If you are on the hunt for an energizing strain that will keep your mind sharp and focused, this may not be the best option for you. 
However, since this is a hybrid strain, you may still reap the benefits of Sativa. Remember, like every bud, the Rockstar Tuna strain effects will vary from one person to the next. 
How you will feel after consuming this Indica hybrid will depend on your tolerance levels, your experience, age, health condition, and more.
Always seek out professional guidance and advice, especially if you are planning to treat serious medical conditions with weed.
Nowadays, you can find this strain in a better-equipped online dispensary. If you are planning to buy weed online in Canada but you are unsure where to look, check out MMJ Express's collection.
Best Tuna Strain Cannabis Products
The cannabis market is growing daily, and new products are always readily available for the biggest canna-enthusiasts. 
Here are the three best Tuna strain products worth your bucks. We have vigorously tested these products for overall quality and efficacy to bring you only the best budget buds you can find in any weed dispensary.
1. Rockstar Tuna AAAA (Popcorn Nugs)
Passionate dry herb users will enjoy these Rockstar Tuna AAAA (Popcorn Nugs). As mentioned, this Indica-dominant hybrid is most suitable for expert stoners looking for heavily sedating effects. 
This bud will make you feel euphoric, relaxed, uplifted, and insanely hungry. So, we recommend stocking up on your favourite snacks in case you start feeling the munchies. 
With around 27 percent of THC, the Tuna Rockstar strain delivers a psychedelic punch. However, depending on the batch and the dispensary you purchase from, the THC levels may vary between 19 to 26 percent. 
Of course, with responsible use, beginners can also enjoy this Indica hybrid. Remember, always begin with lower doses and increase amounts if required.
You can get this budget bud from MMJ Express. Unfortunately, due to its popularity, this Indica sells out fast. On the bright side, restocks are frequent.
2. Burn Extracts – Shatter 1G
Potheads looking for an alternative product will fall in love with the Burn Extracts – Shatter 1G. These powerful concentrates are ideal for consumers who want to experience the best and longest-lasting high of their lives. 
For only $26.00, this is a must-have in every cannabis user's itinerary. 
Pick and choose your favourite flavour, such as Blue God, Death Bubba, Skunk, Rockstar, Lemon Haze, OG Shark, Grape Ape, and of course, Black Tuna.
As a reminder, the Black Tuna strain is a powerful strain full of beneficial terpenes for treating chronic pain relief. 
If you don't like the smell of fish, worry not. According to reviewers, Black Tuna does not have the signature "fishy" smell other Tuna strains have.
3. Tuna Kush AAAA (Popcorn Nugs)
This Tuna strain is ideal for individuals who are seeking a solution for treating insomnia, anxiety, stress, and chronic pain. The Tuna Kush AAAA (Popcorn Nugs) is one of the best quality herbs on the market for stoners with a high THC tolerance. 
With THC levels around 27 percent, this bud provides overwhelming psychedelic effects and a complete body high. You can expect a long-lasting euphoric high that will eventually lull you to sleep.
The flavour profile of this Tuna strain is also attractive. If you enjoy dank, spicy, and diesel flavours with aromatic hints of earthiness, you will love this herb. 
Currently, you can get this cheap weed for just $90.
Rockstar Tuna Terpene Profile and THC Levels
The Rockstar Tuna Strain is abundant in beneficial terpenes such as Limonene, Pinene, Linalool, Terpinolene, Phellandrene, Caryophyllene, Camphene, and Carene. 
Thanks to Limonene (nature's second most common terpene, and the third most common in weed), this bud has a delicious citrusy aroma. 
Moreover, due to Limonene, the Rockstar Tuna strain can potentially boost your mood, and provide stress, depression, and anxiety relief.
As for Pinene, the number one most widespread terpene in nature, it is responsible for the pain-relieving, anti-inflammatory, and anti-anxiety benefits. 
Overall, the total terpene content of the Rockstar Tuna strain adds up to 0.99 percent.
As hinted to, this Indica-leaning hybrid will provide you with anywhere from 19 to up to 27 percent of THC. 
Of course, the exact percentage will depend on the quality of the batch and the online dispensary. 
The CBD content is low, and it is somewhere between 0.1 and 0.23 percent.
Tuna Rockstar Strain Flavour and Aroma
The Rockstar Tuna strain is a highly pungent hybrid with a strong aroma of rotting fish. According to customers, the flavour is a delectable combination of fruity, skunky, spicy, sour, and grape. 
If you have a slight sweet tooth, you will also find this Indica hybrid enjoyable. The aroma is incredibly pungent but appealing. 
That said, if you have a sensitive nose or you are not a fan of extremely flavoursome buds, the Rockstar Tuna strain may not be the best option for you. However, if this sounds like your cup of tea, you will be in seven heavens.
Rockstar Tuna Strain Genetics
Rockstar Tuna was developed by crossing the Rockstar and Tuna Kush Strains. 
The Rockstar strain is a famous Indica cannabis strain (and the "child" of Sensi Star and Rockbud), popular for its potent body and mind effects that are sedating and intensely euphoric. 
Medical cannabis patients use this strain to alleviate symptoms of pain, migraines, and sleep disorders.
The latter parent strain, Tuna Kush, is a rare Indica hybrid, and the phenotype of Hindu Kush. Rockstar Tuna gets its signature "rotting tuna", pungent smell from this bud. Although the smell is overwhelmingly fishy, the flavour is not. 
Namely, you can expect a sour skunky taste mixed with diesel and spicy tones. If you are dealing with insomnia, stress, anxiety, or chronic pain, you will find relief in Tuna Kush.
Rockstar Tuna Strain Effects
With the Rockstar Tuna strain genetics taken into consideration, we can expect outstanding effects from this hybrid. 
According to users, the Rockstar Tuna strain effects will vary from one individual to the next. However, you will certainly experience strong euphoric effects that will lift you up and boost your mood. 
As the high progresses, you will feel happy, giggly, and a bit tingly. Get ready to feel relaxed and numb.
Medical Benefits of the Tuna Rockstar Strain
This Indica hybrid has heaps of medical benefits, making it one of the most popular choices for individuals dealing with conditions such as arthritis and depression. 
Based on the facts, this bud works well for inflammation, muscle spasms, stress, anxiety, and lack of appetite.
Where Can I Get the Rockstar Tuna Strain?
You can get the Rockstar Tuna Strain in a well-equipped and trusted online dispensary such as MMJ Express. 
If you are looking for the best cheap weed in Canada, take a look at MMJ Express's impressive collection of dry herbs, CBD products, vapes, concentrates, mushrooms, and more.
Purchase premium-quality budget buds such as the Rockstar Tuna strain today.