Canada's Top 6 Best Sativa Strains To Order Online
Sativa strains are one of the most popular marijuana varieties in Canada. This is no surprise, as they can produce an utterly euphoric high that some people prefer over indicas. 
Look no further if you're looking for the best Sativa strains to order online in Canada, whether for recreation or medical reasons. This guide will give you an overview of some of the most popular varieties available right now—and where they can be purchased!
What are the Best Sativa Strains?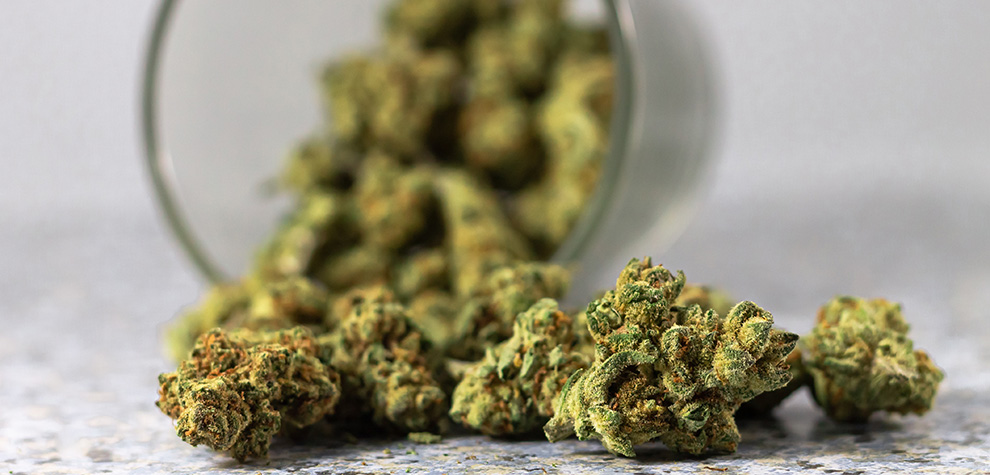 Sativa strains are popularly known for their energizing and uplifting effects. These strains are great for daytime use because they have a very high THC content, which is what causes you to feel euphoric and happy.
Best Sativa strains are also good at treating depression, anxiety and ADD/ADHD symptoms due to their ability to stimulate the mind.
Most Sativa weeds have a citrus aroma that often smells like sweet lemons or oranges, but some may smell earthier, depending on what type of terpenes they contain.
In addition to having euphoric effects similar to those experienced from indica strains, sativas can help you focus better on your work if you're in school or doing any other creative activity. 
Sativa's uplifting qualities also make it perfect for lifting your mood when feeling tired after an intense workout session at the gym.
The Top 6 Best Sativa Weed Strains
Here is a list of some of the best sativa strains:
1. Sour Diesel
Top on our list for the best Sativa strains is Sour Diesel.
Sour Diesel could be your go-to strain if you're looking for a strong sativa hybrid. It's a potent strain that offers an intense high. It can also work as an effective daytime choice if you want to have fun with friends or do some creative work.
The buzz from Sour Diesel starts in your head and works its way down to your body over time. You'll feel energized and uplifted immediately, but the euphoric feelings may last longer than the physical effects.
Sour Diesel comes in different flavours. A popular example is the Lemon Sour Diesel. Lemon Sour Diesel is an 80% sativa-dominant hybrid created by Green Lantern Seeds.
It's a cross between California Sour X Lost Coast OG, and it boasts an average THC level. It has an intensely sour taste of lemon with a diesel aftertaste upon exhale. 
The aroma is that of sour lemon diesel with a hint of spice. Its dense spade-shaped neon green nugs have rich amber and gold undertones, covered in fiery orange hairs and dark olive green leaves.
Just like most sativa-dominant strain, Lemon Sour Diesel has an immediate onset. It produces a creative and focused head high and intense energy rushes.
This cerebral high can be followed by a mellow body buzz that leaves the user relaxed and at ease. In addition to this, the strain is also ideal for treating chronic pain and migraines.
2. Super Silver Haze
Yet another one of the best Sativa strains that you should try is Super Silver Haze.
Originally made in Washington, Super Silver Haze is a sativa-dominant strain that has been around since the 1990s. It's a cross between Lemon Skunk and Super Lemon Haze, making it an extremely potent and flavorful plant.
It has a sativa/indica ratio of 80:20, and the THC levels can range between 15% and 25%.
This best Sativa strain produces large colas with dense nugs that have a sweet citrus flavour and notes of pine.
But despite its low CBD levels, Super Silver Haze has a pleasant taste and aroma that makes it a good choice for patients who want to enjoy the effects of medical marijuana.
Talking about the effects, the high from this strain is cerebral and energetic. It will leave you feeling uplifted and euphoric.
For decades, Super Silver Haze has been used to treat chronic pain, depression, anxiety, and nausea. It can also be used in lieu of medical marijuana if you don't want to smoke anything.
3. Durban Poison
Durban Poison is a pure sativa dominant strain. It is a descendant of a sativa strain grown in South Africa. It has earned a place as one of the most popular marijuana strains.
With THC levels averaging around 21%, Durban Poison is one of the most potent sativa strains on this list. The buds on this strain of cannabis are round and chunky with a dense coating of trichomes. 
Durban Poison is a potent strain that can help alleviate depression, anxiety, chronic pain and nausea. This strain is suitable for making concentrates, as the bud is covered in large trichomes. 
Durban Poison also has an earthy and sweet smell with a subtle pine aroma. Because it has such a strong effect, it's best for experienced users who know their limits and can handle a potent strain like this.
Durban Poison is best for daytime use, as it can help you feel more creative and energetic during the day. This strain is also suitable for people who need to be productive during their workday but still want to relax at night.
4. Pineapple Express
Another of our best Sativa strains is Pineapple Express.
Pineapple Express is a sativa-dominant strain that is derived from the famous OG Kush and Maui Wowie strains. It has 60:40 sativa/indica ratio. Its smell is strong and citrusy. 
Its buds are large and dense, with chunky orange hairs, dark green leaves and amber hairs that give it a tropical appearance. Pineapple Express has an earthy, fruity aroma that blends well with the sweet scents of fresh pine. 
The taste of Pineapple Express is quite extraordinary. When you inhale, you get a hint of pineapple. It is chosen to treat many medical problems, including anxiety, stress and chronic depression. 
After a smoke, you will realize Pineapple Express is calming and stimulating at the same time. Not only will it heighten all your senses, it will also make you will feel energized.
This popular hybrid marijuana strain, Pineapple Express, is best enjoyed in the daytime or while you're doing outdoor activities. However, it may also be beneficial for individuals looking for relief from the pain associated with muscle spasms or other types of pains, such as headaches or migraines.
With $30, you can get So High Extracts Disposable Pen 1ML – Pineapple Express (Sativa) at MMJ Express Online Store.
5. Maui Wowie
We can't talk about the best Sativa strains available in Canada without mentioning Maui Waui.
Also known as Maui Wowie, this sativa strain is mostly found and grown in the Hawaiian Islands. This hybrid strain was created by crossing Hawaiian and Thai sativa genetics. 
Its effects are known for being uplifting and euphoric. If you're looking for a good strain to use before heading out on an adventure or spending time with friends, Maui Wowie might be right up your alley!
The high of Maui Wowie is quite different. It leaves you in an excellent mood and with a heightened focus on whatever you're doing.
You'll also have a pleasant buzzing sensation throughout your body without feeling strange or uncomfortable, unlike other cannabis strains.
As for the flavour, Maui Wowie tastes like fresh hash. The smell is a pleasant combination of pine, citrus scents and lavender.
The strain's buds are covered by beautiful crystals that make it look alluring to medical marijuana patients and recreational users. 
It can be highly effective in treating stress, chronic pain and depression. This strain will leave you feeling relaxed and energized, regardless of how bad your day is.
The Caviar – Maui Wowie is available in the MMJ Express store. It contains up to 27% THC and sells for $25.00 – $400.00, depending on the amount needed.
6. Ghost Train Haze
Another one of the best Sativa strains that you should try is Ghost Train Haze.
Ghost Train Haze is a sativa dominant strain that has won numerous awards. In 2012,High Times magazine named Ghost Train Haze the "Most Potent Strain on earth." GTH 80:20 sativa/indica ratio.
It's a cross between Ghost OG, also known as "the world's strongest cannabis strain", and Neville's A5 Haze (one of the most sought-after sativa strains in the market today). This hybrid strain produces an uplifting cerebral high that can be enjoyed during daytime use or with friends while socializing.
If you're new to smoking or have anxiety issues, it's best to avoid this strain. It may not be the best choice for you. In fact, smoking GTH heavily can cause a psychedelic feeling that may induce paranoia.
GTH is a strain that has a sweet, sour, citrusy, and pine-like aroma that is very pungent. It is covered with an abundance of trichomes and hairs that make it look super dank.
The strain can be used to treat mood disorders like depression and anxiety, as well as pain due to arthritis or other conditions. In addition to its medicinal benefits, this is one of the best Sativa strains that is also tremendous for social situations because it helps people feel more outgoing and relaxed.
Best Sativa Strains To Buy Online In Canada; Final Thoughts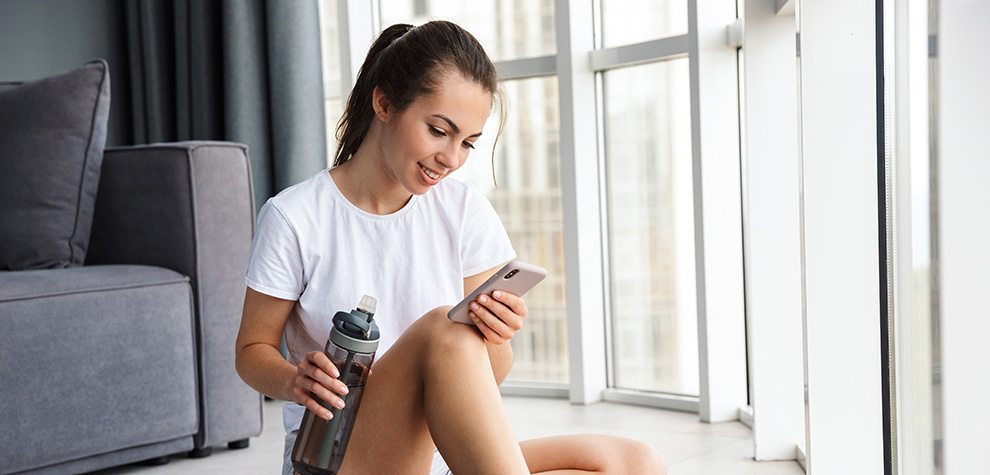 Best Sativa strains are often thought of as "uplifting" or "energetic," which is why they're often recommended for daytime use. They are great for helping you feel alert and motivated, without the fatigue of using too much THC.
Hopefully, you've found this list of the best sativa strains helpful. Remember, there are so many varieties of cannabis that it can be overwhelming to pick just one to try. 
However, if you are looking for a new adventure and want something that will give you energy without knocking you out, then we recommend trying one of these six best Sativa strains which are available in our online dispensary Canada or Mail order marijuana dispensary.
Good luck finding your best sativa strains!