Buying Weed Online: How to Identify Genuine Online Dispensary
How can you know you're dealing with the best online dispensary for weed? Here's the perfect guide for you.
Cannabis legalization has led to a wider acceptance of cannabis and cannabis products. This, together with the fact that Canada produces some of the highest quality marijuana, contributes to the exponential growth of the cannabis market.
Now, the growing numbers of cannabis consumers are looking for the easiest ways to get their hands on these potent products. Online commerce provides them with a viable solution.
Buying weed from an online dispensary comes with various perks such as convenience, shoppers' discretion, and fast shipping. 
Additionally, you're saved the hassle of driving around town and popping into some shady cannabis establishments in the wrong neighbourhoods.
E-commerce also boasts of giving customers easy access to a diverse selection of weed strains and other weed products at the click of a button, safe and sound at home.
However, take caution as you delve into the online cannabis streets. The marijuana industry is a relatively new one.
Rules and regulations that govern it are also constantly changing—compounded with the fact that different provinces in Canada have different regulations on cannabis. 
This has led to many scams and rip-offs targeting cannabis consumers, especially online buyers.
The good news is that there are a lot of genuine online dispensaries in Canada. And aside from the fact that most people have a good sense of what looks like a scam, there are obvious signs of genuine online weed shops in Canada.
We'll take a deep dive into the features of a legitimate online dispensary, discuss some of the weed products you can easily access from these stores, and outline some of the benefits of buying pot online at the best online dispensary in Canada.
So buckle up for some high potency weed education!
What Are Online Dispensaries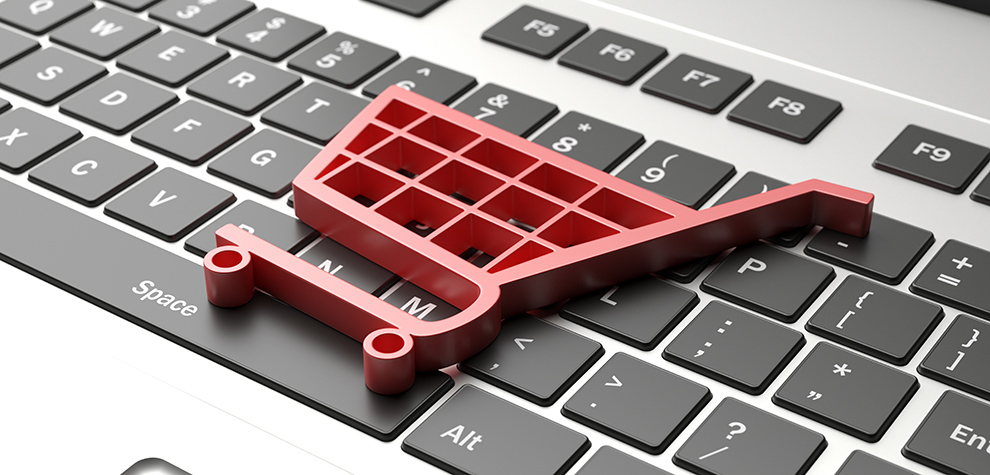 If you get your weed from a local brick-and-mortar store and have never heard of an online dispensary, then you're in for a treat. You can buy weed online in Canada, and it's perfectly legal.
An online dispensary is like your regular eCommerce store, the only difference is, instead of stocking up on regular items, the entire inventory is weed products. Weed inventory can be listed in a public eCommerce marketplace, the store owners app, or the website. 
Once the items are listed, customers can browse through the online dispensary store, search for their favourite products, fill up their carts, make payments, and have the products shipped to their doorstep.
What Can You Buy From an Online Dispensary in Canada?
An established online dispensary has a variety in regards to weed strains, accessories, and other weed products.
Such an online dispensary also offers product categories, so whether you're a fan of Indica, Sativa or Hybrid weed products, there will always be a diverse range of products to choose from. If you're on the hunt for an especially rare strain, it would be available at an online weed dispensary.
Here is a list of products you can buy in an online pot store;
Vapes

Flowers, buds, or cannabis

Concentrates

Edibles

CBD

Mushrooms
Are Online Weed Shops Legit?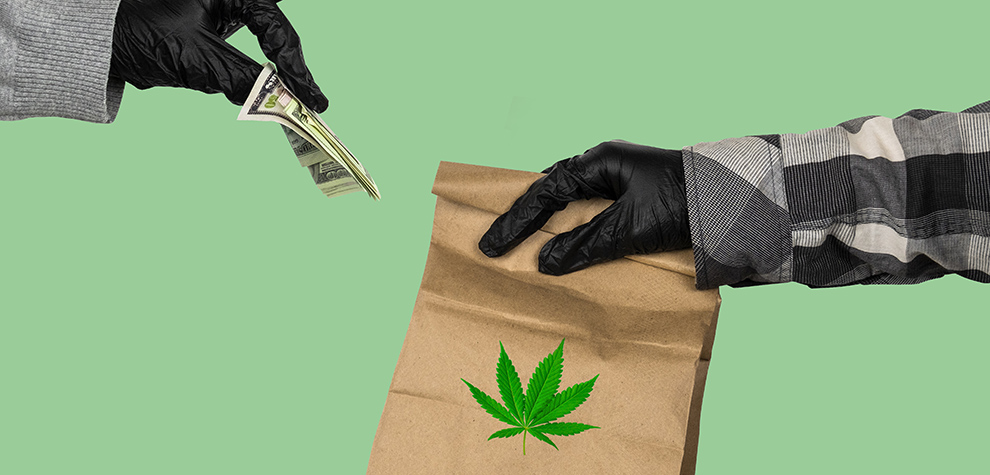 Yes, online weed dispensaries are legit, not to say you won't come across one or two scams purporting to be Canadian online dispensaries.
Luckily, thanks to review sites, and online reviews from previous clients, you can easily separate the chaff from the grain as far as online weed stores go. 
Consider some independent review sites as you conduct your background check on a particular store. Review sites regularly evaluate product quality and services offered by most online dispensaries in Canada.
7 Signs of a Legitimate Online Weed Dispensary
Genuine online dispensaries are very straightforward and operate almost like most eCommerce stores. You buy your product. Pay for the product. Get a quick one to three days delivery, depending on your location.
Also, the websites are fairly easy to navigate, you get a wide selection of products, and you can easily see genuine reviews from previous buyers.
Suppose a website makes you jump through hoops to make a purchase or has an unnecessarily complicated payment method, no obvious policies, and a sense of urgency about it. Run in the opposite direction.
Instead of just mentioning what makes fraudulent websites, here are positive signs of good online pot stores.
1. Age Checks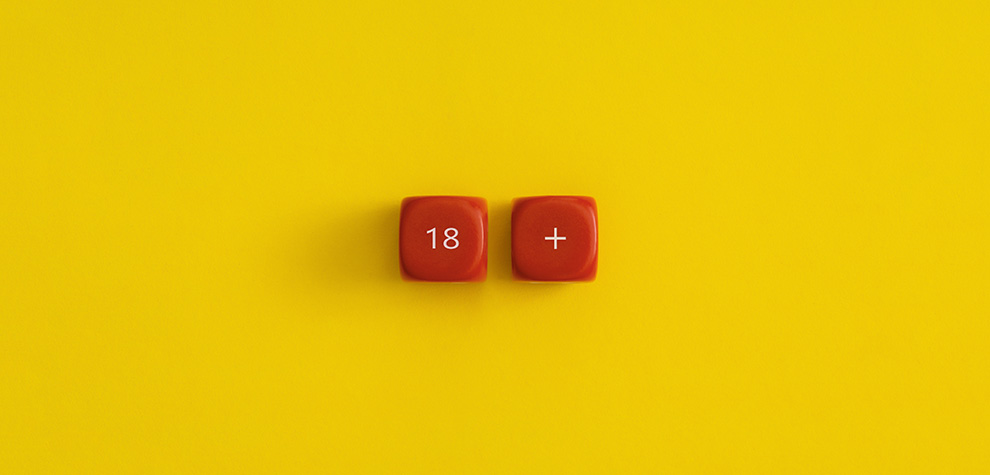 Most online scams aim to make as much money as possible in the shortest period. That's why they have a sense of urgency about them. It's also why they target the most vulnerable people, and this group includes children.
Forty-nine percent of parents admitted that their children used their cards to buy stuff online without their permission. Rip-off stores will not ask for any age verification. Even minors can easily log in to the site and buy weed.
Remember, most provinces consider the minimum age for buying weed in Canada at 19 years. This will vary depending on the province. In Alberta and Quebec, you can buy weed as young as 18. Other provinces are also working on raising the minimum age to 21.
When you access an online dispensary, legit weed stores will ask you to confirm your age or provide other identification to prove your age.
While this can be annoying sometimes, it's a mark that the business cares about selling weed to only buyers of legal age.
2. Positive Reviews From Previous Customers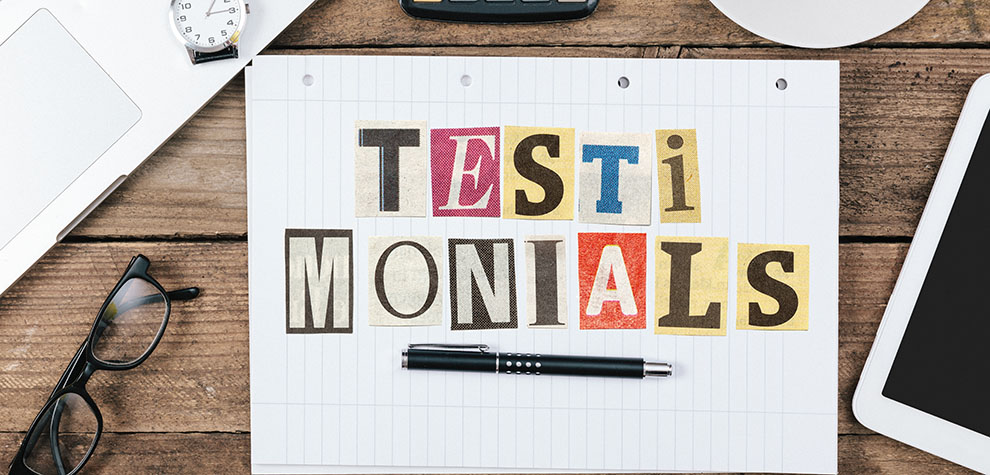 Every eCommerce store owner knows the power of a satisfied client. They will rave to the world about your products, no questions asked. That's why most genuine stores have a review section where clients can give their testimonies and experiences with the brand.
A review section is also an asset to clients. You can make an informed purchasing decision after reading about other people's experiences with the product.
The good thing about reviews is that you can find them from independent sources outside the website. So even if the website doesn't have a review section, check their Google reviews or independent sources like Trustindex.
3. Variety of Weed Products on the Site
A good grocery store stocks up on all your favourite fruits and vegetables so that you walk in, check all the items off your list and have a pleasant drive home. 
That gold standard should also apply to your weed purchasing experience online. Good and legit pot stores stock up on a wide selection of weed. Whether you're looking for a specific concentrate like Gas Leak Premium Shatter – Green Crack or Gas Leak Premium Shatter – Super Lemon Haze, you're bound to find it.
You'll also find a wide selection of vapes and different cannabis flowers. Legit stores feature these vast inventories to ensure you always find what you're looking for.
4. Available Customer Support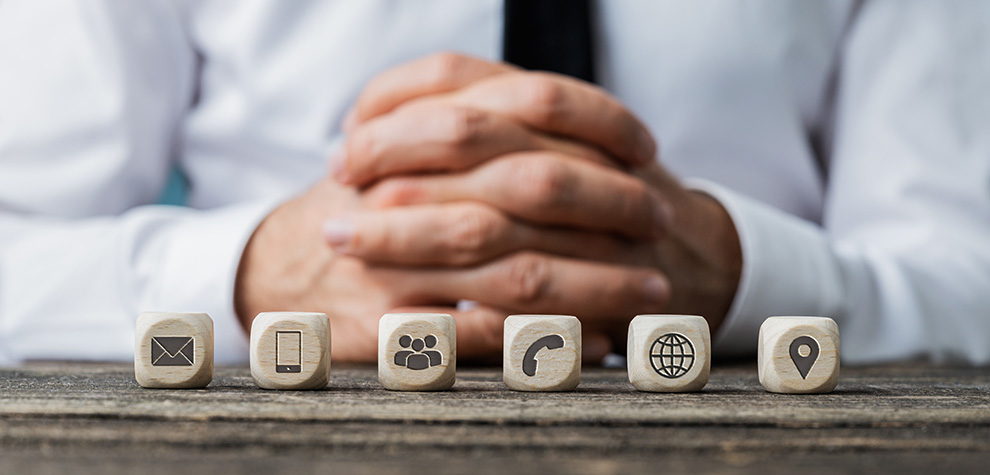 Legit pot stores will avail an elaborate customer support service to their clients. Such services make your shopping experience much more informed because you'll be talking to experienced budtenders who will help you make informed decisions.
Look for online dispensaries with live chat support available during normal business hours and additional quick-response email support.
5. Policies for Shipping and Refunding
When it comes to getting your products shipped, you may have many questions. When will my order be shipped? What if my order gets lost?What if my order arrives later than stated? Are there policies in place to address my shipping concerns?
If the online weed store addresses all these and more concerns in their shipping policy or provides a section on their website that addresses these concerns, it may be legit.
A genuine online dispensary will cater to some contingencies. Most genuine stores will send you a replacement package when your order gets lost after completing your enquiry with Canada Post (or any third-party shipping company the store uses).
The store will also inform you how and when your order will be shipped. If you place your order before 1 pm PST, it should be shipped within the business day. Orders after this cutoff time are usually shipped the next day.
6. Secure Payment Option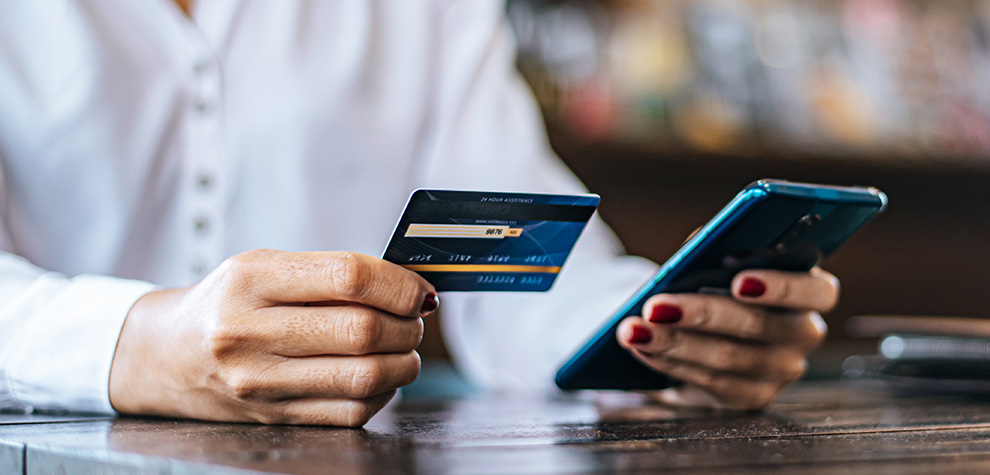 It would help if you were careful when giving out your banking details online. Do your research on the mode of payment required by the website and ensure you are happy to do the transaction.
Payment methods such as e-transfer and Bitcoin are safe and use encryption to protect your information from scammers and malware. 
7. The Online Dispensary Features Weed Education Blogs
Any genuine business takes time to educate clients about their product. Guinea weed stores usually feature an elaborate blog with tons of information to educate the public about weed. 
Whether you're looking for information on the medical application of weed, how to consume different weed concentrates,  or the effects of specific weed strains on the mind and body. The blog section will be filled with helpful information for you.
Choose the Right Pot Online Dispensary and Enjoy a Delectable Diversity in Weed Products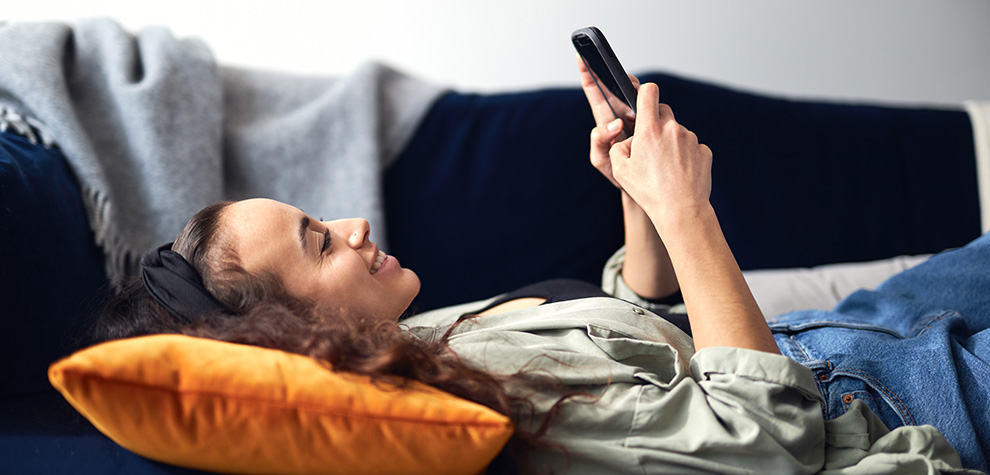 If you're looking for the best online dispensary in Canada, MMJ Express is right for you. We're a genuine Mail order dispensary with a great selection of cannabis products.
We set out to ensure all Canadians needing cannabis to manage their medical condition can access this product thanks to our fast shipment and low prices.
MMJ Express also features a wide selection of cannabis and cannabis products. From concentrates, vapes, mushrooms, premium buds, edibles, and CBD.
Our diverse and large inventory ensures you always have something new to try and never fail to find what you're looking for. Go ahead, and browse through our legit online dispensary.