Here's What Science Says About CBD Being Good For Acne
Is CBD good for acne? Yes, and many other common skin conditions! 
If you have problematic skin and you are plagued by acne, but nothing seems to work, it may be high time to turn to cannabidiol. 
But how does CBD for acne work? Moreover, what is the best CBD for acne? 
The answers you are seeking are found in this expert-approved guide on cannabidiol products for acne and acne scars. 
Below, you will learn about the must-know CBD facts, including how it works for acne, what other skin problems you can treat, and how to choose the best product for you. 
On top of that, we've gathered up the best CBD for acne as recommended by experts at our dispensary, MMJ Express. 
Keep scrolling to find out how CBD can help treat problematic skin conditions and is CBD good for acne.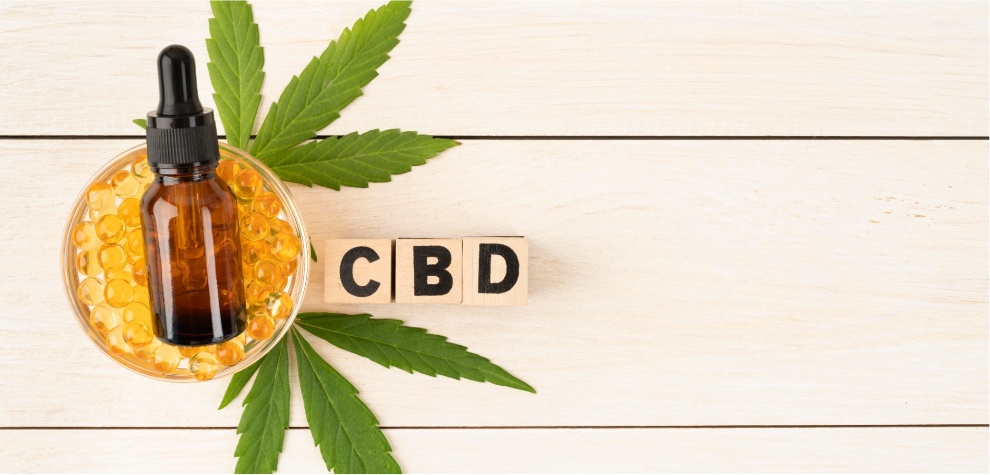 What is CBD?
Cannabidiol, or CBD for short, is the second most widespread active ingredient in marijuana or cannabis. 
While cannabidiol is an important component of medical cannabis, manufacturers derive it from the hemp plant, a relative of marijuana. 
Alternatively, it is created in a laboratory. CBD is one of the many components in weed, and arguably, one of the most popular (besides THC, the psychoactive compound). 
Cannabidiol is known for its non-psychoactive effects (which means that it won't get you high), and a wide array of health benefits for both recreational and medical users.
According to different studies, CBD may help users with:
Insomnia

Anxiety

Chronic pain and inflammation

Addiction (for example, heroin addiction and tobacco cravings)
Nowadays, you can find CBD products in different forms, ranging from vapes, patches, extracts, oils, capsules, edibles, and potent topicals for skin care. 
Individuals wishing to relieve joint and muscle pain and reduce inflammation levels will find creams, lotions, and CBD-infused bath bombs beneficial. 
So is CBD good for acne? If you have acne, acne scars, and problematic skin, CBD may be a life-changer for you.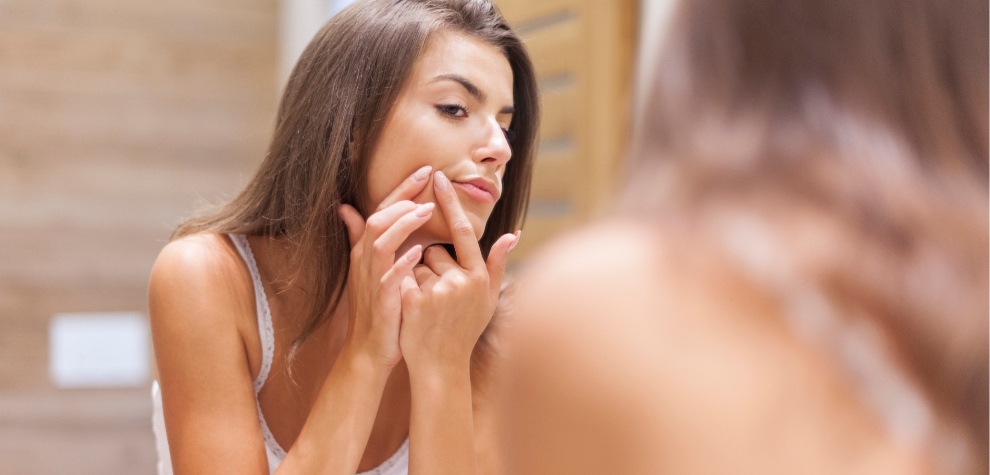 Is CBD Good for Acne?
Acne is a very common skin condition that happens when dead skin cells, dirt, and excess oil clog your pores. 
You can get inflamed and painful blemishes when the Propionibacterium acnes bacteria builds up in the pores. 
Fortunately, there are plenty of things you can do to alleviate the pain, inflammation, and overall occurrence of acne. 
For instance, standard acne treatment involves eating a wholesome and healthy diet, drinking lots of water, and keeping your skin clean. 
That said, sometimes these treatments don't work. That's where cannabidiol comes into play. But is CBD good for acne?
According to an interesting study, CBD can inhibit the production of oil. Also, since CBD can reduce inflammation in the body, it can also make acne redness fade away. 
Based on these findings, cannabidiol is a promising therapeutic agent for treating skin conditions like acne.
Naturally, the quality of your CBD product matters. Stay away from low-grade cannabis topicals from your local pot store. 
Instead, prioritize quality and treat yourself to the best CBD products from our weed dispensary, MMJ Express. 
This online dispensary offers the best CBD for acne at the most competitive prices. If you are a broke student or a consumer on a budget, you will want to look for premium yet cheap canna. 
Get some affordable CBD for acne today by visiting MMJ Express, the best weed store in Canada.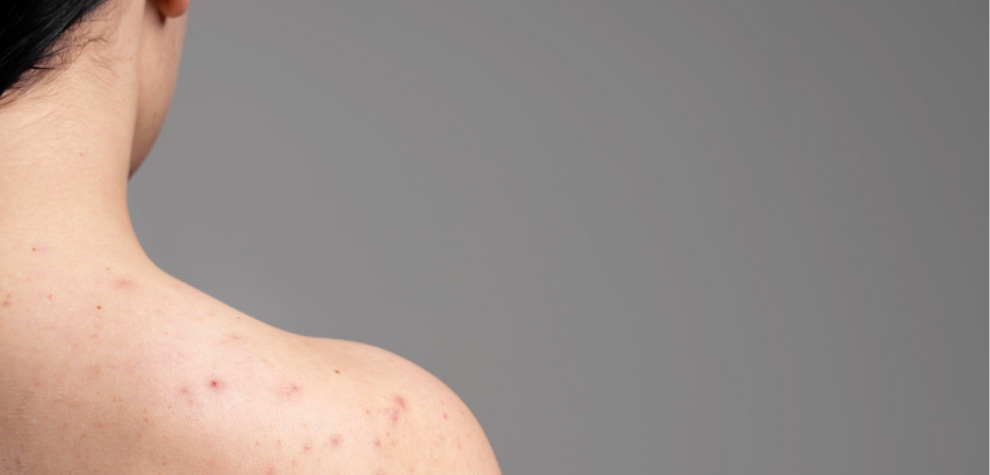 Will CBD Work for Body Acne?
Yes, CBD is also beneficial for body acne. You may come across different skin care products with CBD that you can use as a body wash or soap. 
While some products with cannabidiol might not be marketed to users with body acne, the anti-inflammatory and antibacterial properties can provide tons of benefits for skin health.
Is CBD Good for Acne Scars?
When you continuously pick your skin, you get acne scars. Other skin disruptions such as enlarged blemishes can lead to scarring. 
Interestingly, findings reveal that a quality CBD ointment can significantly boost the appearance of problematic skin in terms of hydration and elasticity. 
While these findings do not directly deal with CBD and acne scars, the results suggest that cannabidiol could be helpful. Is CBD good for acne scars? Maybe. 
We recommend consulting with a medical professional for expert tips and guidance. 
Best CBD for Acne from Our Online Dispensary
Finding the best CBD cream for acne can be exhausting, and sometimes unfruitful. 
There are so many products to choose from! Which one is the best and the most cost-effective? Which products should you get without wasting your money? 
Look no further. We've compiled the top four best CBD products for acne that are effective, cost-efficient, and worth your bucks. 
You can get these CBD products and other value buds from the best place to get weed online in Canada, MMJ Express.
Read on to learn more.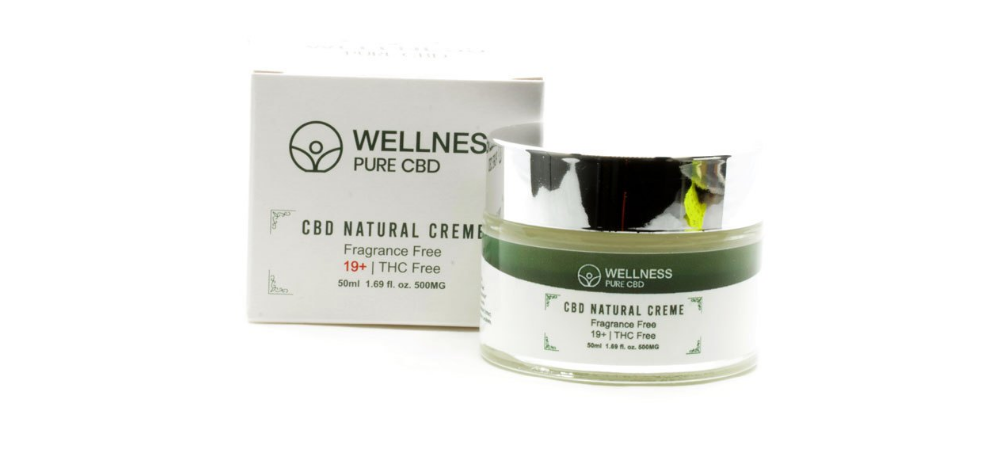 Wellness – Pure CBD Natural Creme 500MG
The Wellness – Pure CBD Natural Creme 500MG is the best CBD cream for acne, and here's why. 
This is essential-oil rich formula features quality ingredients such as Jojoba oil, avocado oil, shea butter, grape seed oil, vitamin e, aloe, & CBD powder to provide you with all of the benefits for healthier & more radiant skin. 
Since you get cannabidiol isolate powder instead of broad or full-spectrum cannabidiol, this CBD cream for acne is suitable for individuals who wish to avoid THC. 
According to customers, the Wellness – Pure CBD Natural Creme 500MG will make your skin feel supple and hydrated. Get this CBD cream for acne for only $60.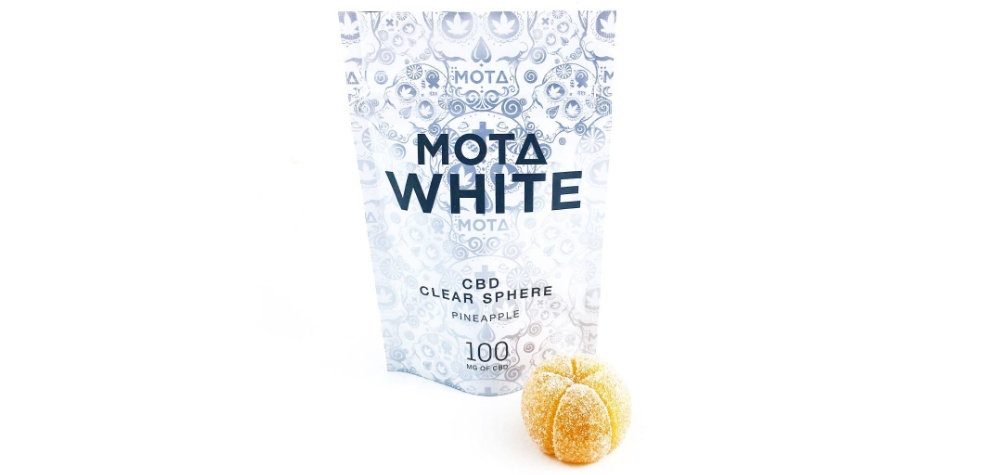 Mota White – Clear Sphere Pineapple (CBD)
If you want to indulge in the tastiest CBD edibles for clearer and healthier skin, try out the Mota White – Clear Sphere Pineapple (CBD). 
These are fruity and decadent pineapple jellies created with quality CBD isolate for happy skin, reduced pain and soreness, less stress, and decreased inflammation. 
Besides helping you clear up inflamed skin, these CBD jellies will chase off insomnia and make you feel rested and relaxed. 
The entire jelly provides 100mg of CBD for a more powerful effect.
 You can also cut the jelly into five equal 20mg pieces for milder effects. Get some Mota White today for as low as $19.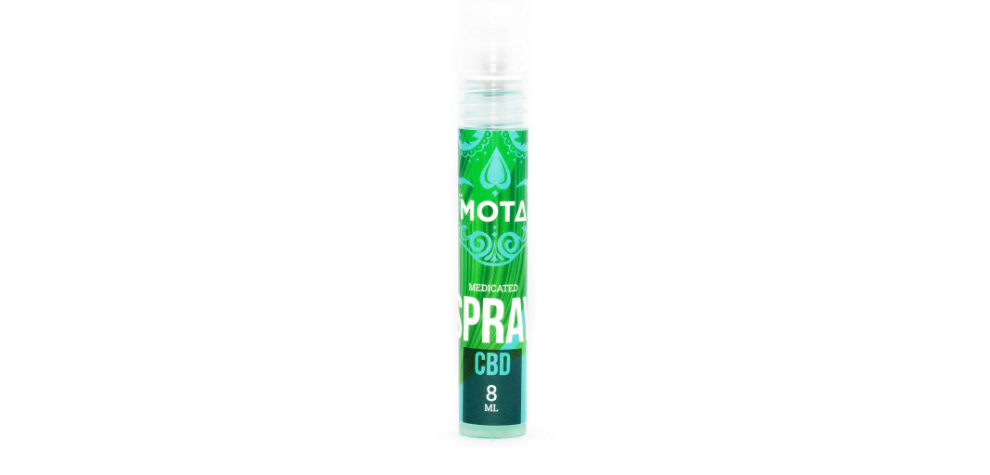 Mota – CBD Spray
The Mota – CBD Spray is an effective and fast-acting infused alcohol spray with an irresistible and refreshing minty touch. 
This is an ideal option for anyone looking for a smoke-free option with zero prep and fancy equipment. 
All you need to do is to remove the cap and spray one or two pumps into the mouth. 
In each spray bottle, you get 120mg of pure CBD isolate, organic spearmint oil, grain alcohol, and natural colour. 
Besides helping your skin look better, this CBD spray helps ease inflammation, anxiety, pain, stress, and insomnia. 
On top of that, you'll feel super happy. Buy the Mota – CBD Spray for a measly $30.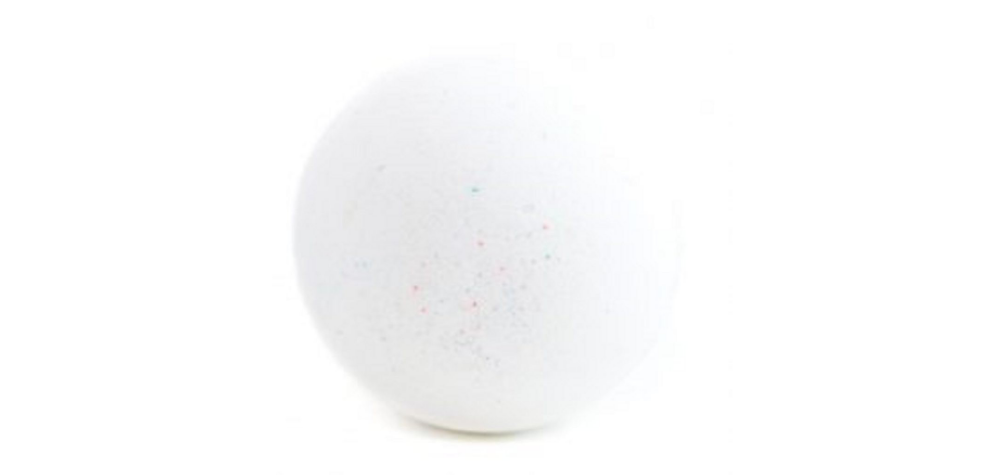 Vida – Snow Bomb Bath Bomb 100MG THC/50MG CBD
Anyone dealing with stubborn and painful body acne should try the Vida – Snow Bomb Bath Bomb 100MG THC/50MG CBD. 
This is a life-altering CBD product with 50mg of CBD and a whopping 100mg of THC per bath bomb. 
Fill up your tub with warm water and throw in one of these bad boys to ward off pain, stress, and anxiety. 
On top of that, this is a suitable choice for people trying to combat painful body acne. 
The ingredients are simplistic and include peppermint oil, CBD and THC oil, and decadent chocolate. Pamper yourself and feel refreshed like never before for as low as $15.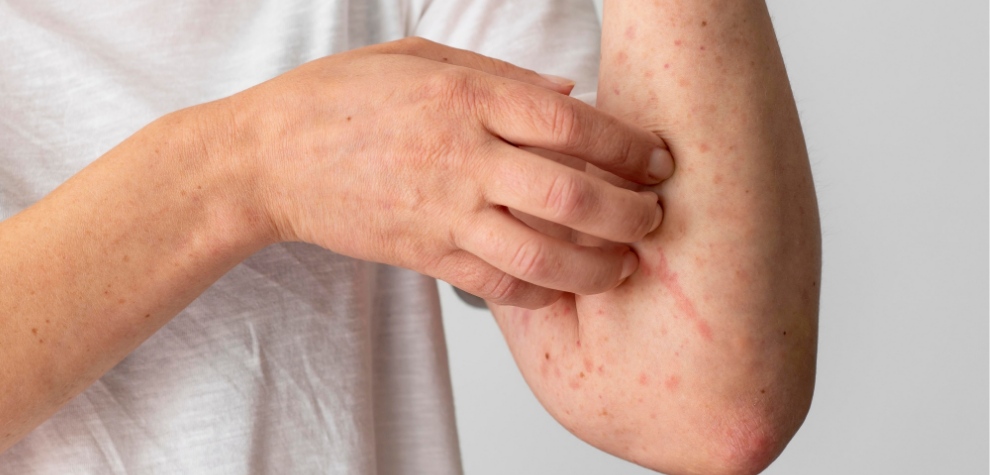 Benefits of CBD for Other Skin Problems
CBD might be the key to better-looking and healthier skin. Besides acne and acne scars, the cannabidiol may help you treat the following skin problems.
Research reveals that CBD can help ease inflammation. Thus, cannabidiol products can also be used to reduce eczema symptoms.
Based on findings, psoriasis patients can benefit from CBD. 
According to the researchers, the skin's cannabinoid receptors can reduce the growth of excess skin cells, a usual issue psoriasis patients deal with. 
Namely, cannabinoids may have the ability to "shut off" these receptors, leading to improved skin. 
However, the study was conducted on human cadaver skin and not living skin. More research is required to determine CBD's full potential in treating psoriasis.
CBD could be the best alternative treatment for patients with itchy skin. Based on research, cannabinoids can turn off signals in the body that indicate skin itchiness. 
When patients use other skin-soothing compounds in oils and lotions, skin itching can disappear.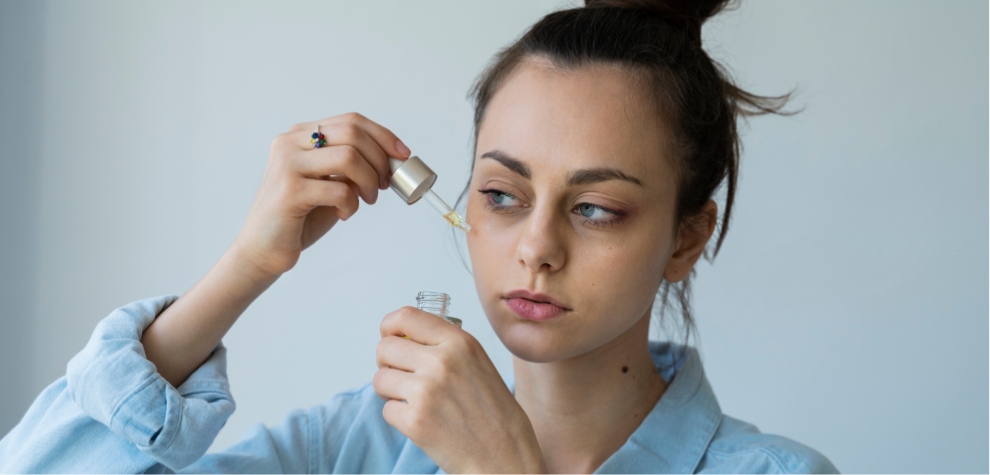 The Final Verdict
Is CBD good for acne? Absolutely!

Countless satisfied customers claim that CBD may improve skin texture, reduce inflammation and fight body acne and acne scars. 
Buy weed online in Canada and find out for yourself. 
Where can I buy cheap weed in Canada?
Shop for the best CBD products at MMJ Express, the most reliable dispensary in Canada. 
Besides CBD creams, edibles, and sprays, you will also find rare and popular dry herbs, cannabis concentrates, and many other powerful products for improved life quality. 
Purchase weed online in Canada and save tons of money. Shop for the best mail order marijuana today.