Indulge In Adult Summer Activities With Our Gelato Weed Strain
This summer is all about the Gelato weed, one of the tastiest and most hallucinogenic treats you will ever try. Whether you are new to Gelato weed, or you need a quick reminder of why you should get it, this article is right for you. 
Below, you will find everything you wanted to know about the Gelato weed strain, including its terpene profile, THC content, the expected effects, recreational and medical benefits, and more. 
You will also educate yourself on the different types of Gelato weed strains such as the Jet Fuel Gelato and the Blue Gelato weed strain.
But before diving deep into the delicious goodness of Gelato weed, choose a reliable online dispensary such as MMJ Express. Buds like Gelato weed are only found in a well-equipped and reliable pot store. 
Sadly, you can run into many dodgy online dispensaries selling unregulated weed that could potentially harm your health. Make sure to buy weed online in Canada safely.
That said, here are the must-know facts about Gelato weed.
Gelato Weed (A Brief Overview)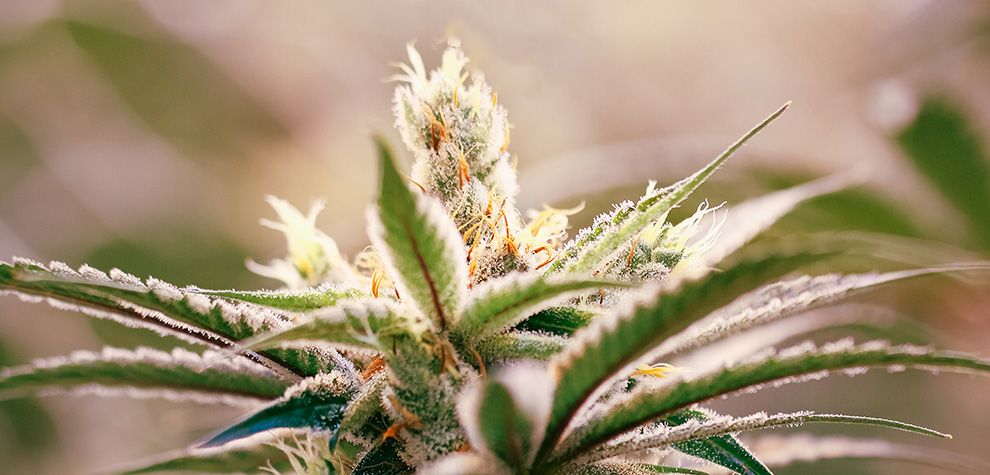 There are countless reasons why Gelato weed, the hybrid cross between the famous Sunset Sherbert and Thin Mint Girl Scout Cookies is rising in popularity. 
What strain is Gelato weed? According to most sources, it is a powerful hybrid with outstanding THC levels. Although the psychoactive compound percentage will vary from one batch to the next, typically, you get around 16 to 25 percent of it. 
According to avid stoners, the Gelato weed strain has a mellow and balanced high with a flavour profile that will appeal to most people. If you are a fan of indulgently sweet flavours and aromas with a strong hint of vanilla and mint, you will enjoy this bud. 
You will also come across sources that refer to the Gelato bud as "Gelato #42" and "Larry Bird". Another interesting fact is that this bud was first cultivated in the Bay Area of Northern California by cultivator Mario Guzman, the Cookie Family, and the Sherbinskis family. 
Following the creation of the Gelato bud, the cultivators split up, leaving the title of the "cultivator with the most stable version" unknown. Nowadays, you will find a few descendants and phenotypes of the famous Gelato bud. 
Some of these include the Dolce Gelato, Bacio Gelato (Gelato #41), Gello Gelato (Gelato #43), and Mochi Gelato (Gelato #47). But how many different Gelato strains exist? Find out later in this guide and review.
Whenever you buy weed online in Canada, do research on the type of Gelato weed strain you want to get. 
For instance, the Blue Gelato strain and the original Gelato are not the same things. Whenever in doubt, you can ask your weed store for guidance and tips. Always order weed online from reputable sources.
Top 3 Best Gelato Weed Strain Products
Finding quality cannabis in Canada can be challenging to find. That is why we have compiled a list of the top three best Gelato weed strain products for your complete enjoyment. 
You can purchase these products from the best online dispensary in Canada, MMJ Express. Here are the mini-reviews.
1. Blue Gelato AA
The Blue Gelato strain is a great option if you are looking for an Indica-dominant hybrid (60 percent Indica and 40 percent Sativa) to sedate you and lull you to sleep. With around 17 percent of THC, this is a fantastic option for beginner stoners and experts alike.
You will love the Blue Gelato strain if you enjoy citrus and berry flavours with hints of orange. The aroma of the Blue Gelato AA is dominantly citrusy, earthy, and fruity, with a powerful tang. More importantly, the stages of the high are phenomenal.
According to medical patients, the Blue Gelato strain is a suitable option for depression, mood swings, stress, fatigue, and ADD/ADHD. Of course, before using weed to treat medical conditions, consult with a healthcare professional.
Due to its insane popularity, you may have difficulty hunting this bud down. Make sure to stay patient and wait for the restock. It's coming soon.
2. So High Premium Syringes 1G-Sunset Sherbert
The Gelato weed strain is derived from Sunset Sherbert, one of the most important "OG" buds of our generation. If you are a passionate vaper or if you want to try out something new, consider these So High Premium Syringes 1G – Sunset Sherbert. 
This Indica-dominant hybrid (up to 85 percent Indica and 15 percent Sativa) is created by crossing the infamous Pink Panties and the delish Girl Scout Cookies strains. Who will like this product? Anyone with a taste for sweets and fruity flavours will. 
This highly addictive bud has a strong cookie flavour with a hint of mint. The slightly pungent aroma is balanced out with the sweet creamy overtone to lift you up into ecstasy. 
Each of these syringes contains 1g of THC distillate and 95.79 percent of THC. Best of all, they only cost $30.00. Now, you can order weed online in Canada and save big bucks.
3. So High Extracts Disposable Vape Pen – Gelato 1ML (Indica)
If you ask us, the best Gelato strain is the original one. If you are a hard-core vaper, you need the So High Extracts Disposable Pen- Gelato 1ML (Indica) in your collection. As mentioned, the aroma will mostly appeal to stoners with a sweet tooth, but anyone looking for a delicious bud will enjoy it. 
Although this strain is mostly suitable for expert potheads, beginners can benefit from it too. The THC percentage widely varies, but you can expect around 20 percent of it in this product. 
What do the customers say? Based on the Gelato strain reviews, the high is strong and long-lasting. The smoke is smooth, pungent, and hard-hitting. 
You can expect to feel heavily sedated and relaxed, from head to toe. If you want a strain to unwind after a long day, get the Gelato strain today.
In each package, you get one 1ml disposable pen. Currently, you can get this product on sale for only $30.00. 
The Gelato Strain Terpene Profile and THC Content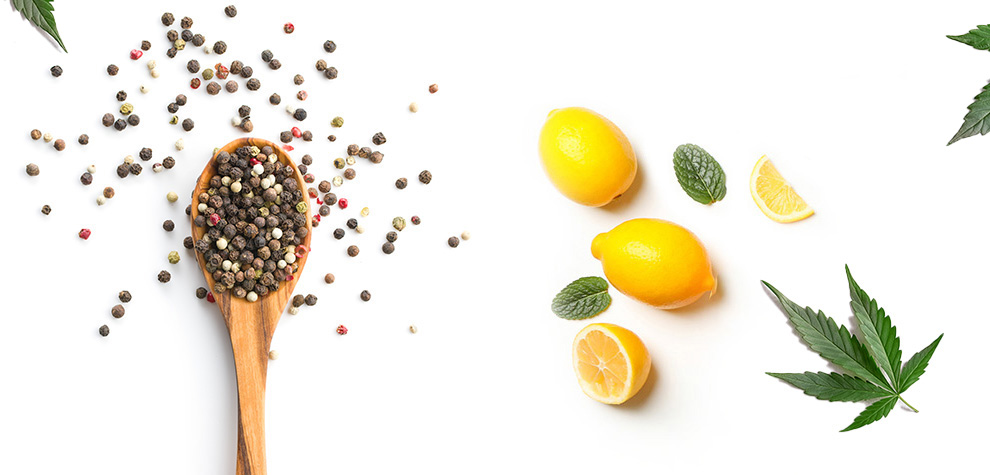 What strain is Gelato? According to some sources, it is a slightly Indica-dominant hybrid, while others claim that it is an even balance between Indica and Sativa. 
Whatever the case, you will certainly get the best of both worlds. If you are seeking to reap the relaxing benefits of Indica, this is a fantastic bud for you. 
On the flip side, people searching for the invigorating and creativity-sparking effects of Sativa will also find this weed beneficial. 
Of course, since the Indica side is more dominant, do not expect powerful Sativa-linked benefits. Instead, we suggest Sativa-dominant strains such as Purple Haze AAAA.
One thing people miss when answering "what strain is Gelato?" is this – it is one with an impressive terpene profile. According to the facts, this Indica hybrid is abundant in beneficial terpenes such as Caryophyllene (pepper). 
This terpene is famous for its anti-inflammatory benefits, and it is the one responsible for giving the Gelato strain its peppery and spicy kick. Other abundant terpenes include Humulene (hoppy) and Limonene (citrus).
When it comes to the THC content, different sources show different facts. For instance, some say that this bud contains anywhere from 16 to 25 percent of the psychoactive compound. 
Overall, the exact percentage will vary depending on the batch, the quality of the weed, the dosage, and the credibility of your online dispensary.
How Many Different Gelato Strains Exist?
There are a few Gelato weed strains to keep in mind. Below, you will find the top three most famous ones.
Gelato 33 Strain Review
The Gelato 33 strain is a hybrid and the "child" of Thin Mint GSC and Sunset Sherbet. As you may have guessed, it is a phenotype of the Gelato weed strain. 
The Gelato 33 strain features a blend of fruity and citrusy flavours and THC levels of around 20 percent. If you are looking for the ideal energetic high for post-work activities, you will enjoy this energizing bud.
Blue Gelato Strain Review
The Blue Gelato strain is a delicious mix of earthy, fruity, and citrusy flavours with a hint of mint. It is a sweet hybrid cannabis strain created by crossing Sherbert, GSC, and Blueberry. 
Based on a Glue Gelato strain review, you can expect to get about 15 percent of THC, depending on your product. 
The high is said to feel free and lofty as it slowly plunges you into euphoric bliss. If you are an introvert looking to ward off social awkwardness, this strain will make you the life of the party.
Jet Fuel Gelato Strain Review
Jet Fuel Gelato or Jetlato is a hybrid strain made by mixing Jet Fuel and High Octane. Based on a Jet Fuel Gelato strain review, you get about 22 percent of THC and 1 percent CBG. If you are an expert stoner looking to feel aroused, check out this powerful hybrid.
Although the exact flavour profile is up for debate, a Jet Fuel Gelato strain review lists a flavour combination of diesel, flowery, and violet. Stoners with a taste for unique flavours and aromas will find this bud appealing. 
Moreover, medical patients struggling with stress, anxiety, and lack of focus will like the Jet Fuel Gelato strain.
Effects of the Gelato Weed Strain
Gelato hits quick and hard. Expect almost immediate effects that last for hours. You can expect to feel confused, "buzzy", and sedated. 
This strain will amplify all of your senses, especially your sensitivity to sounds. We recommend listening to psychedelic music when enjoying the Gelato strain.
Medically, this is an excellent strain for treating pains and chronic aches. If you suffer from migraines and headaches, you can also seek relief from this Indica hybrid. According to medical patients, the Gelato strain is also suitable for depression, PTSD, and anxiety.
Buy Gelato Weed Online in Canada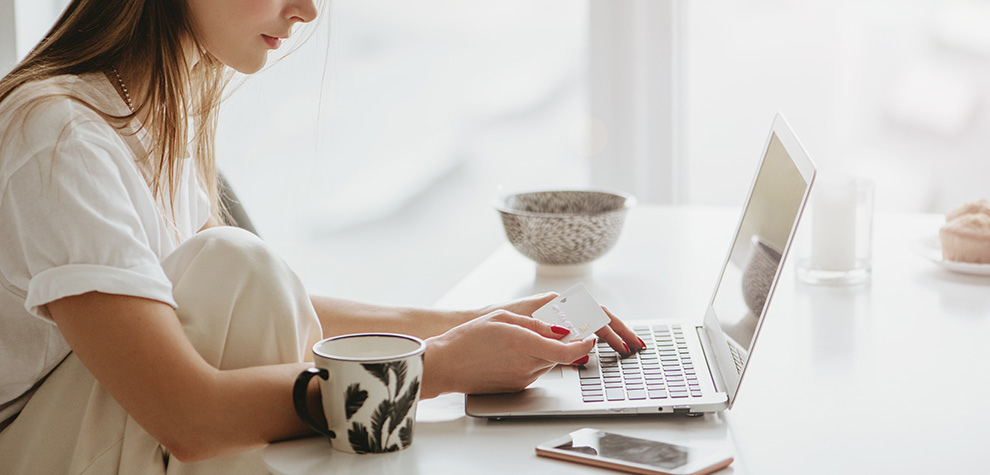 Are you ready to buy weed online in Canada? Hesitate no more. You can find Gelato weed and many other premium-grade products at the best online dispensary in Canada, MMJ Express. Shop for premium BC cannabis today.