Order These 10 Mail Order Marijuana Strains From Our Dispensary Today
Purchase mail order marijuana today and never go back to regular weed. But what is mail order marijuana? Where can you get the hottest Canadian mail order marijuana? On top of that, what is the best mail order weed you can get for 2022? 
If you are wondering about these questions, you're in the right spot. We've gathered up the most up-to-date information on popular marijuana strains you will want to try right away. 
Whether you are a beginner, occasional stoner, or die-hard cannabis expert, you will find something for your taste buds. Plus, you'll find some helpful tips and tricks about shopping from the best Canadian weed dispensary, MMJ Express and how to save money.
If all of this sounds good, keep scrolling to uncover the best mail order marijuana for 2022.
What is Mail Order Marijuana?

You are ready to buy cannabis from your favourite weed dispensary. You find your desired product, click on "buy", and now you have to wait. 
Sometimes, you need to wait days, weeks, and even months to get your packages delivered. And often, they are not packed up discreetly, so now even your nosy neighbour knows about your passion for weed. 
You may want to keep some things private, and unfortunately, a standard weed store might not care about your privacy. All of this is different when you opt for mail order marijuana from a tried and tested, reputable online dispensary like MMJ Express. 
But what is mail order marijuana anyway? In short, mail order marijuana is cannabis you purchase online. When we say "cannabis", we're also referring to concentrates, edibles, topicals, and anything infused with cannabis. 
Buying mail order marijuana in Canada is easy. Find a good dispensary, browse the products, add the desired item to the cart, and click on purchase. After this, you'll need to wait for your package to arrive. 
If you opt for the best Canadian weed dispensary, MMJ Express, you'll get your weed delivered to your doorstep in a blink of an eye. 
Best of all, it's going to be packaged discreetly. No one needs to "bud" into your business. Get weed online in Canada today and indulge in the finest Canada weed as soon as possible. 
The Top 10 Best Canadian Mail Order Marijuana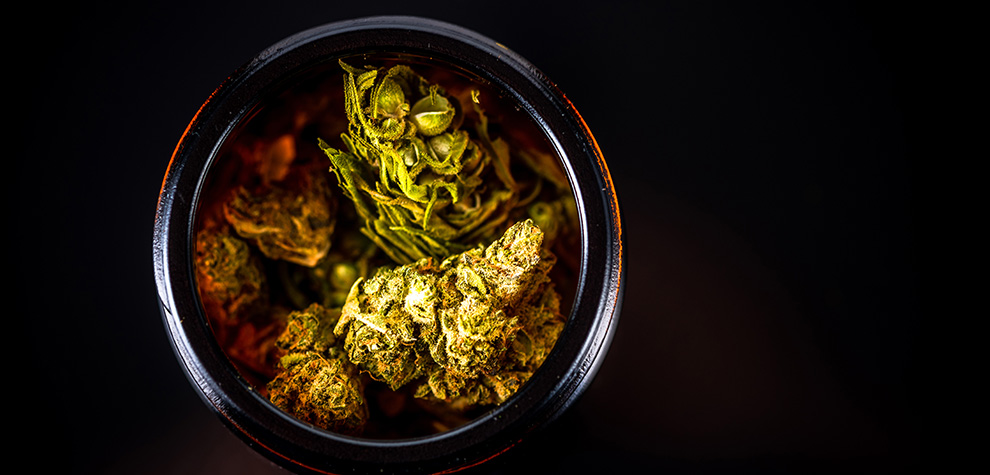 If you want to get mail order marijuana in Canada but you don't know what to order, the following suggestions will save your day. 
Because let's face it – the market for Canadian mail order marijuana is oversaturated and there are countless amazing products to choose from! But which ones are worth your time and money? 
Which Canadian mail order marijuana will give you the most mind-blowing effects? 
Fortunately, we've done the hard work for you. Keep reading to find out the best products from our online dispensary in Canada, MMJ Express. 
Hurry up and order today! These products are incredibly popular and they're selling out fast! Get these value buds straight away.
1. Dawgfather OG AAAA (Popcorn Nugs)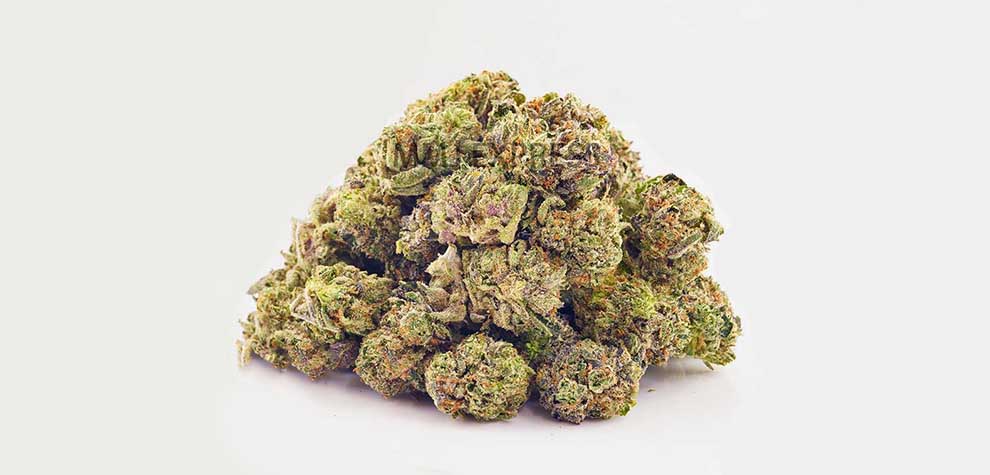 Grab Dawgfather OG AAAA today and binge-watch some of your favourite mafia movies all night! 
This Indica strain is the best mail order marijuana in Canada, and here's why. Unlike some budget buds, Dawgfather OG AAAA lives up to the hype of being one of the most potent Indicas available. 
The THC percentage is around 28 percent, and the effects are fast-acting. 
According to stoners, Dawgfather OG starts with an overall body high and cerebral rush that plunges you into a deep state of relaxation and sleepiness. 
Due to its potency, this chemical and diesel-flavoured mix will help with anxiety, pain, insomnia, chronic pain, nausea, stress, and other ailments.
2. Cherry Cookies AAAA (Popcorn Nugs)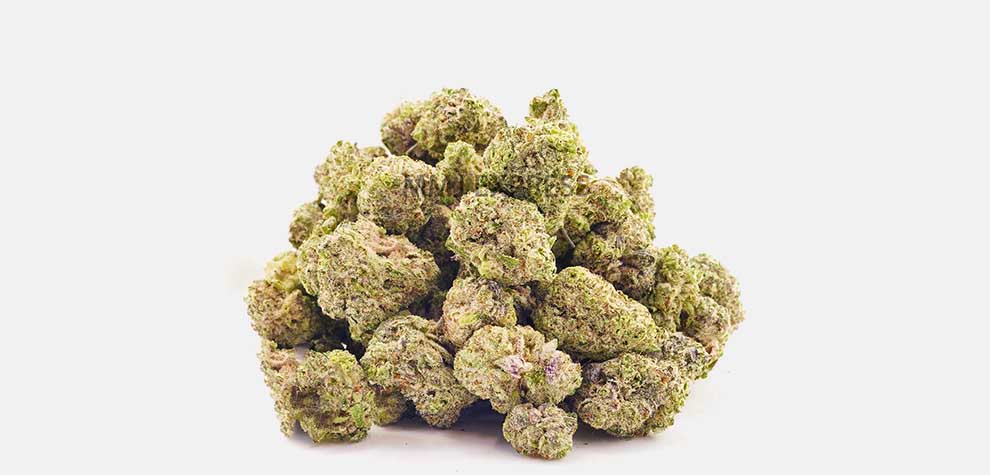 Delicious, fruity, and ultra-powerful, that's Cherry Cookies AAAA in a nutshell. This Indica strain is dubbed as the best mail order weed in Canada for a few good reasons. 
Firstly, it will provide you with an outstanding 25 percent THC for a creativity boost, euphoria, and out-of-this-world happiness. Its berry, cherry, and tangy flavour are balanced out with a floral and pungent tone. 
Overall, Cherry Cookies taste irresistible and you'll find it hard to stop after a dose. Due to its high potency, it is a suitable strain for chronic pain, depression, appetite loss, cramps, and anxiety.
3. Death Star AAA (Popcorn Nugs)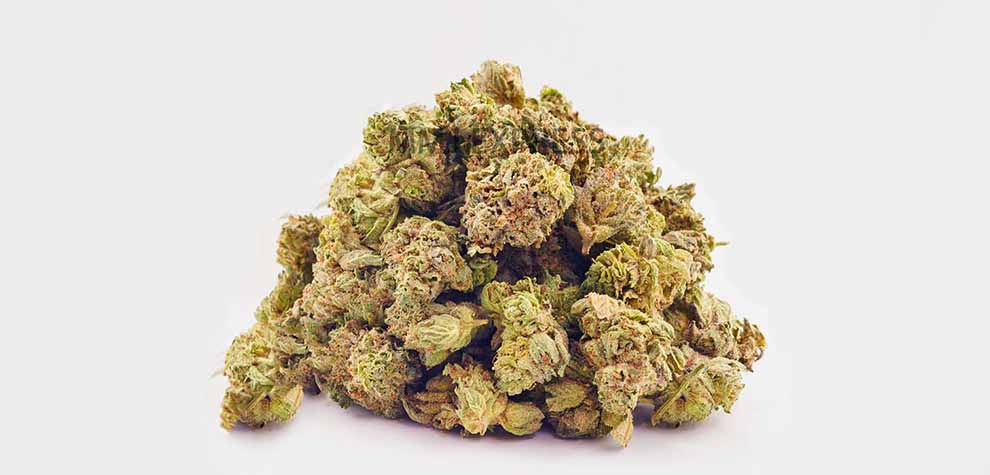 Pungent and intensely skunky – those are the flavours you can expect from Death Star AAA. This is an Indica-dominant hybrid with 22 percent THC for relaxation, happiness, and the best sleep of your life. 
You get about 22 percent of THC for a variety of recreational and medical uses. For instance, medical patients claim that Death Star AAA is the best mail order weed for depression, migraines, stress, nausea and insomnia. 
Besides that, patients dealing with arthritis can find it beneficial and anti-inflammatory. Enjoy it in the evening or before going to sleep.
4. Dosi Cake AAAA (Popcorn Nugs)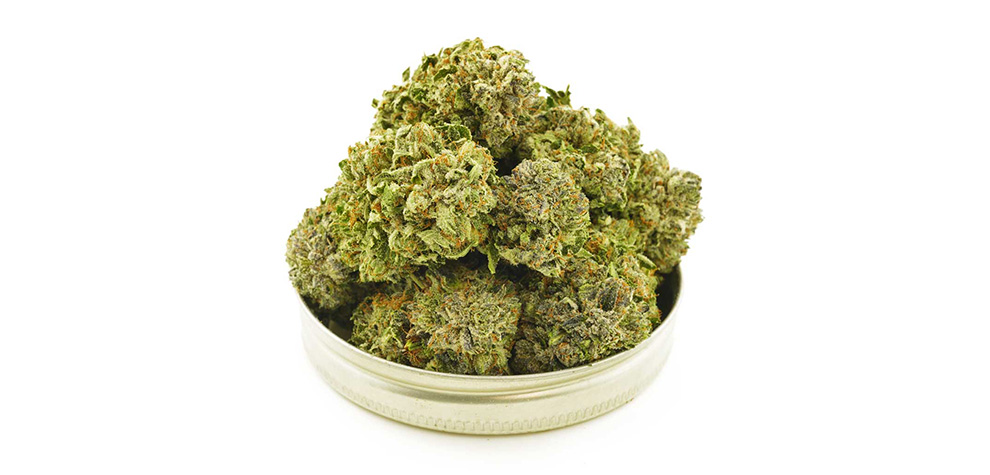 Another fantastic choice for mail order weed in Canada is the spectacular Dosi Cake AAAA, a top-tier Indica dominant hybrid with 26 percent THC. If you are looking for a hybrid with predominant Indica effects and some Sativa, this is it. 
You will feel happy, sedated, relaxed, and uplifted. At the same time, the Dosi Cake AAAA can sharpen your focus and spark creativity levels.
Enjoy the yummiest fruity and pine flavours and the enticing berry and earthy aromas. Overall, this is a unique strain. Medical patients enjoy it for cramps, muscle spasms, and tremors.
5. Apple Fritter AAAA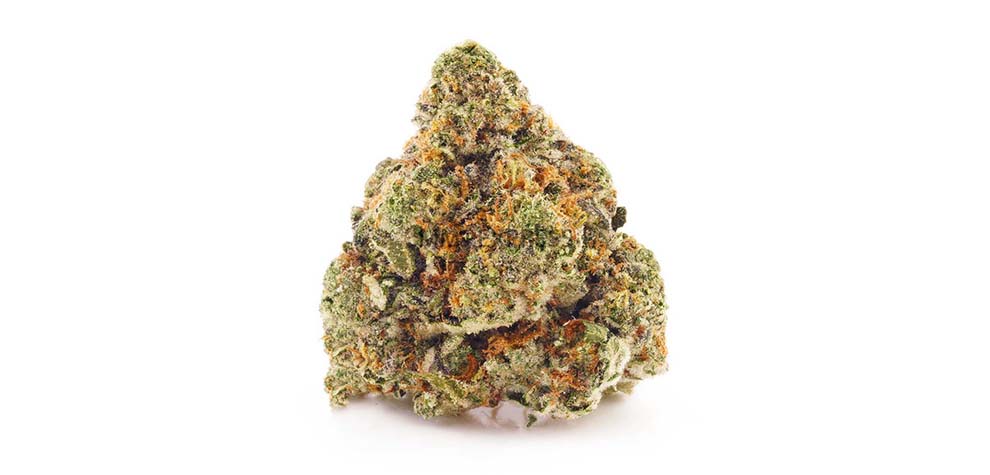 With the colder months rolling in, we're all in need of something comfortable and fruity. Consider Apple Fritter AAAA, an evenly balanced hybrid (50:50 ratio) with 25 percent THC. 
Order weed in Canada and find out why Apple Fritter AAAA is one of the best and most flavoursome hybrids for 2022. As a preview, it's mouthwatering, effective, and addictive. 
According to the stoners, Apple Fritter is a fast-acting strain that starts with a tingly feeling and the highest euphoric sensation. 
You can use it to treat mild to moderate depression, mood swings, stress, chronic pain, and insomnia. Order weed in Canada today and fall asleep easier!
6. Tropicana AA (Popcorn Nugs)
Buy weed online and get a taste of tropical paradise! Try Tropicana AA today and enjoy the most refreshing citrusy flavours for cheap. In brief, Tropicana AA is a Sativa dominant hybrid (70:30 ratio) with mellow effects. 
Namely, you get 18 percent THC, making Tropicana AA the best Canada weed for beginners and consumers with lower tolerance levels to the psychoactive compound. 
The effects are usual Sativa – feel energized, euphoric, cerebral, and sociable. Be the life of the party and break away from shyness. Enjoy Tropicana AA for depression, mood swings, stress, PTSD; and hypertension.
7. Miracle Alien Cookies (MAC) AAAA (Popcorn Nugs)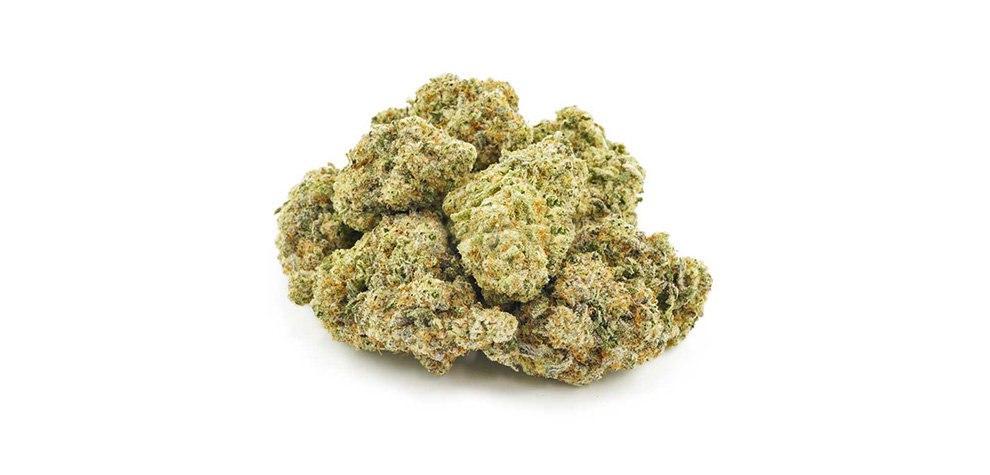 If you are into the classics, the legendary Miracle Alien Cookies is the right choice for you. Buy weed online today and enjoy a delicious blend of flavours that include citrus, flowery, sweet, spicy, sour, and diesel! 
While this is a sweet strain, the pungent aroma balances it out. The THC level hovers around 27 percent, making Miracle Alien Cookies a good strain for chronic pain, mood swings, appetite loss, depression, and stress. 
Get ready to create art, finish projects, and be productive with this outstanding Canada weed.
8. Funky Charms AAAA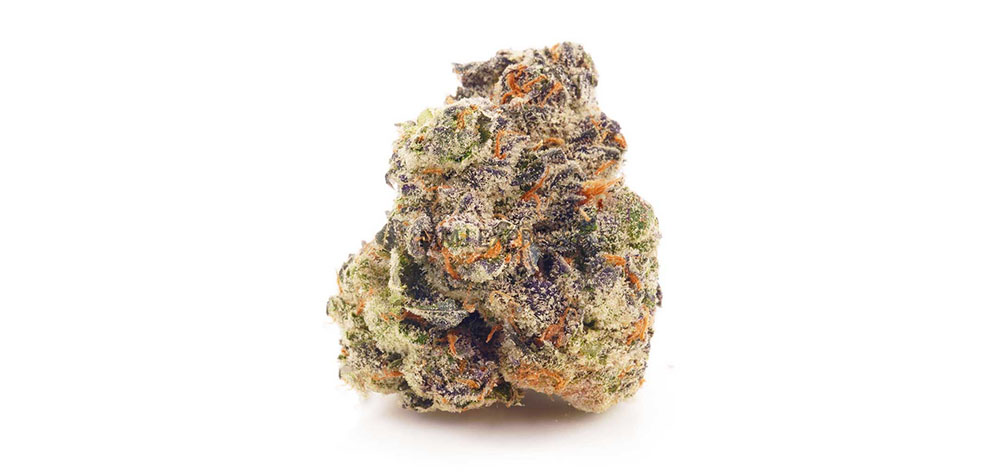 At our Canadian weed dispensary, you can also come across some of the rarest and most unique balanced strains, such as the iconic Funky Charms AAAA. This strain will give you both Sativa and Indica effects with 26 percent of THC. 
Like similar strains, Funky Charms AAAA will provide you with a full-body high and an uplifting effect. 
Due to its strength, recreational and medical users can benefit from its chronic pain relieving, depression treatment, and insomnia symptom-alleviating properties. Skunky, sweet vanilla – this Canada weed is salivating. 
9. Lava Cake AAAA+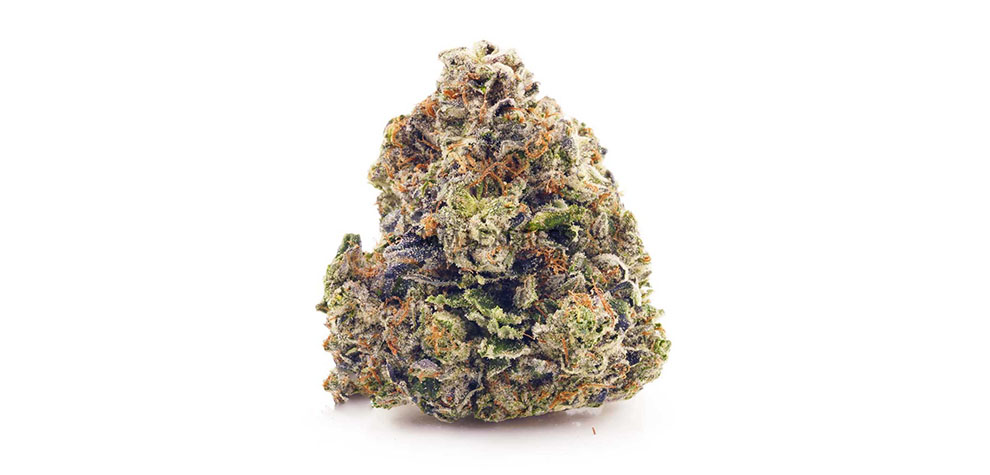 Get top-shelf weed online in Canada and embrace the delectable Lava Cake AAAA+, an Indica-leaning hybrid (70:30 ratio) with a mind-bending THC of 28 percent. 
Lava Cake's effects are mainly cerebral. Besides that, you'll feel euphoric, sleepy, uplifted, creative, and hungry. 
Yes, Lava Cake WILL give you the munchies. With a rich flavour profile of grape, sweet, fruity, and nutty, the Lava Cake AAAA+ is a choice for stoners with the best taste in exclusive weed.
Use this cheap canna to treat headaches, migraines, nausea, and chronic pain.
10.  Guava Cake AAA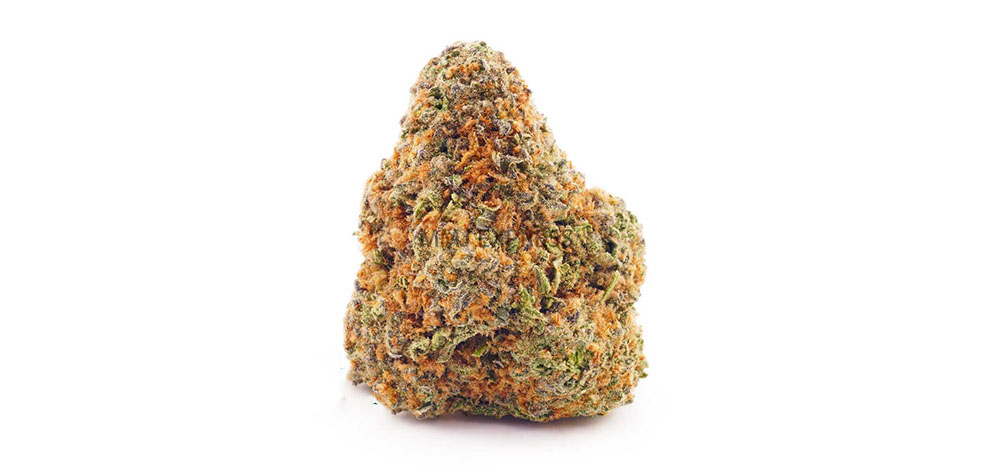 Our Canadian weed dispensary proudly presents the special Guava Cake AAA, a rare Indica dominant hybrid (70:30 ratio) with 23 percent of THC. While this THC content is relatively low for some consumers, the effects are strong and fast-acting. 
According to stoners, the effects kick in fast and hit hard. They begin with a surge in creativity levels, so if you are an artist, start brainstorming! 
Not only will you be able to finish up all of your projects, but Guava Cake will also help you fall asleep faster, become more sociable, and be energized. 
Where Can I Get the Best Mail Order Marijuana in Canada?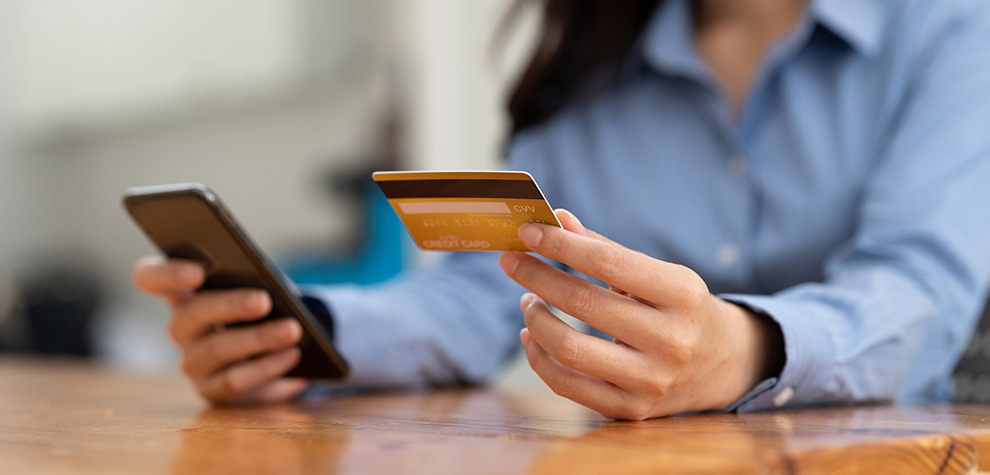 You can get the best mail order marijuana from MMJ Express, the best pot store in your area. 
You will find exclusive and cheap weed in Canada, as well as rare and popular budget buds, concentrates, CBD products, vapes, mushrooms, delectable edibles, and more. 
Buy weed online and get products delivered to your doorstep quickly and discreetly. No more waiting for your favourite value buds!