Hand-Picked List of the Tastiest Weed Strains At MMJ Express Online Dispensary
You're looking for the most scrumptious and jaw-dropping cheap canna weed strains for an unforgettable experience. You need the best strains of weed to get you high and satisfy your taste buds. 
Look no further. 
We've compiled a list of the best weed strains for 2022, based on overall customer reviews, expert ratings, and taste test results. 
The cannabis strains featured in this article rank the highest in terms of aroma and flavour, potency, and most importantly, efficacy. 
Find out which weed strains made the list of the most delicious buds for this year. 
Also, uncover the secrets behind different weed strains, which ones are most suitable for beginners, experts, and consumers with a taste for the finer things in life. 
Remember, you can get all of these weed strain at the best online dispensary, MMJ Express. Shop now and discover the hottest value buds and save cash!
Keep scrolling for the rest.
What are the Tastiest Weed Strains for 2022?
Here they are, the best weed strains to satisfy all of your cravings. Whether you are a lover of sweets or cheesy and pungent flavours, you will find something suitable for you. 
Check out this detailed list of the best weed strains from the number one weed store in Canada, MMJ Express. 
As mentioned, you can find a wide array of cheap canna, such as concentrates, vapes, dry herbs, edibles, and much more at this weed dispensary.
1. Cherry Cookies AAAA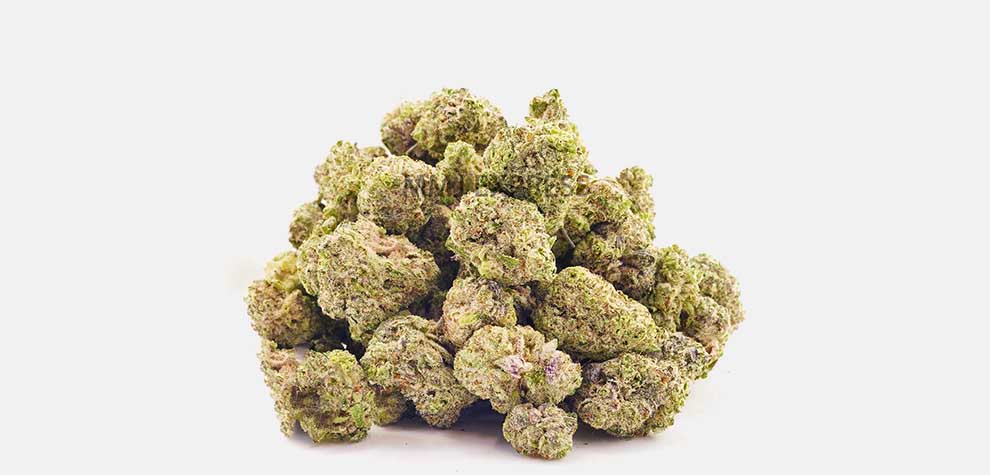 Judging by the name itself, it's no wonder that Cherry Cookies AAAA made it to the list of the hottest cannabis strains in terms of taste. 
Not only is Cherry Cookies one of the best options for delicious Canada weed, but it is also incredibly strong! 
With THC levels around 25 percent, you can use this Indica hybrid for chronic pain, depression, cramps, appetite loss, and anxiety relief.
Now, imagine the delectable refreshing flavours of sweet cherry and berry with a hint of tangy and woody. 
The earthy and floral aroma balances it out, making Cherry Cookies AAAA a suitable option for stoners looking for cannabis strains with the best fruity flavours.
2. Pink Champagne AAAA (Popcorn Nugs)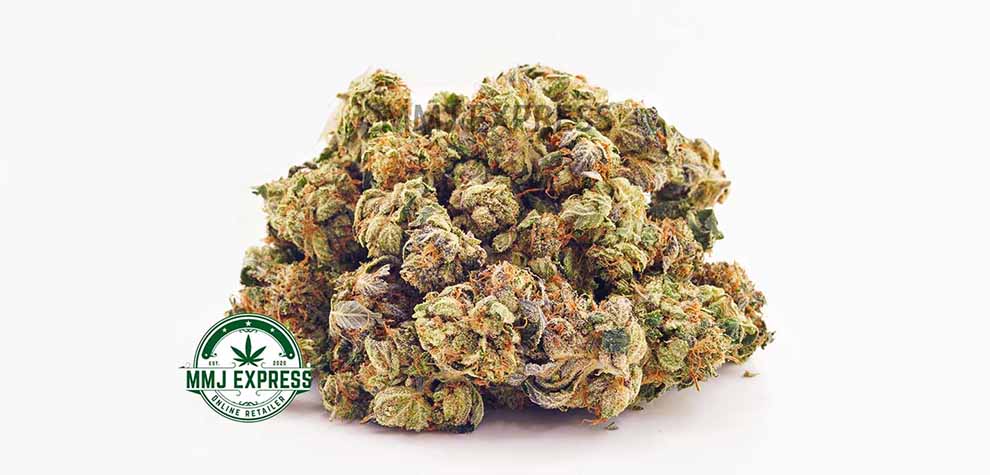 Another fantastic berry option is the Pink Champagne AAAA, a powerful Indica hybrid with up to 26 percent of THC. 
Due to its potency, medical patients use it for chronic pain, migraines, depression, muscle spasms, and insomnia symptoms. 
This deliciously sweet strain will put you to sleep and help you feel rested in the morning. 
The Pink Champagne AAAA is famous for its berry and fruity flavours mixed with delicate grapes and a bit of kush. Finger licking!
3. Motorbreath AAAA+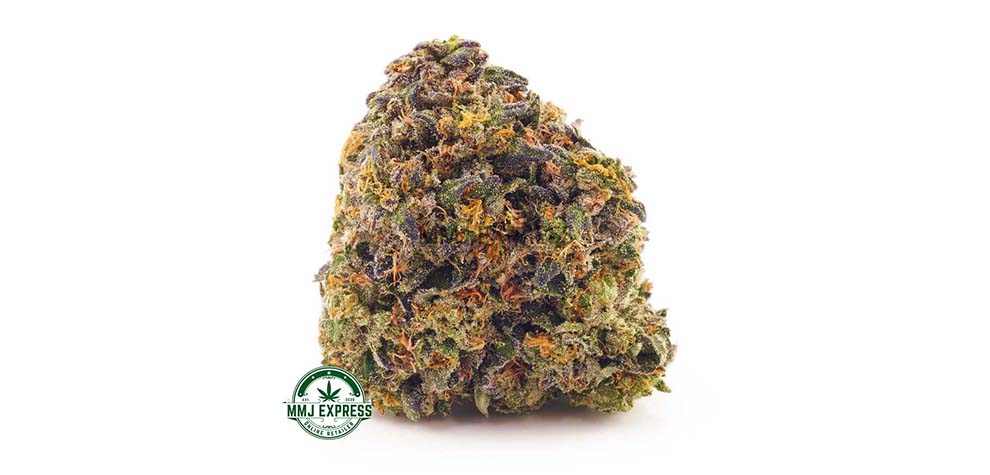 If you enjoy the smell of chemicals and diesel, the aromatic Motorbreath AAAA+ may be the best choice for you. Besides its powerful addictive aroma, Motorbreath AAAA+ is also one of the most deliciously pungent cannabis strains you can get. 
With a THC percentage of 28 percent and a monstrous chemical, diesel, pine, and citrus flavour, this Indica hybrid will leave you hazy and sedated for hours! 
Medical patients swear by its relaxing and pain-alleviating qualities. 
While the flavour can be strong for some, it is the ideal combination of mild and sharp for others.
4. Supreme Death Bubba AAAA+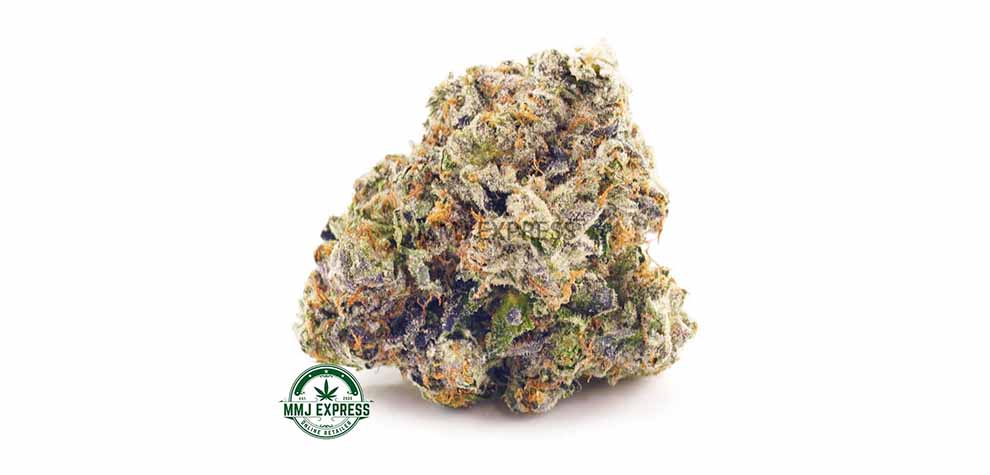 Supreme Death Bubba AAAA+ is one of the most famous marijuana strains on the market, and arguably one of the tastiest ones. 
This Indica dominant hybrid with 29 percent of THC is noteworthy for its strong citrusy and fruity flavours blended with pine, woody, and tons of sour tones. 
The pungent aroma will make you obsessed all day long! 
According to stoners, the Supreme Death Bubba AAAA+ is a top-shelf strain best used for appetite loss, migraines, depression, nausea, headaches, and stress relief.
5. Purple Gas AAAA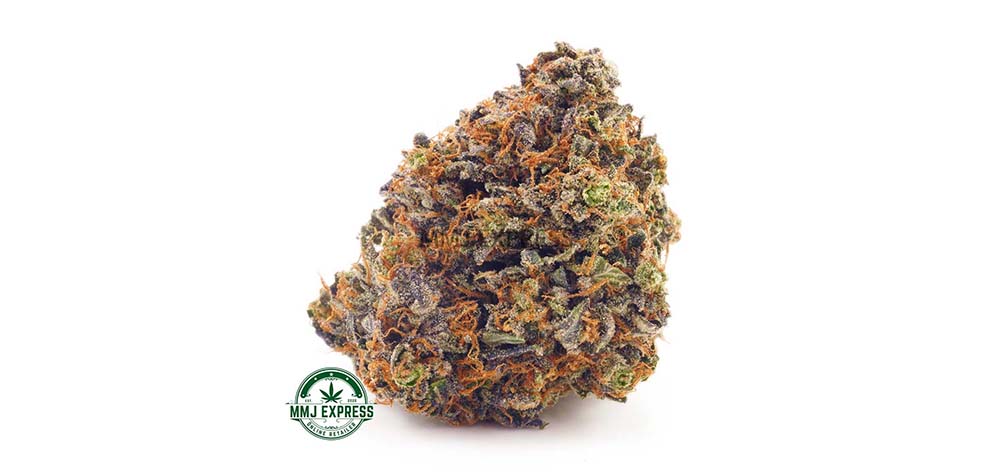 Do you desire the best sugar rush of your existence? Get the Purple Gas AAAA and find out the true meaning behind candy obsession. 
This is a Sativa leaning strain with 26 percent of THC and a whole lot of candy goodness. 
If you are not a fan of sweets, you are better off with another strain. If you have an insatiable sweet tooth, you will fall in love with this berry and grape sugar overload! 
While the citrusy zest serves the purpose of balancing out the flavour, it is not overpowering. 
Use Purple Gas AAAA to relieve fatigue, and treat chronic pain and bipolar disorder.
6. Purple Ice Cream Cake AAAA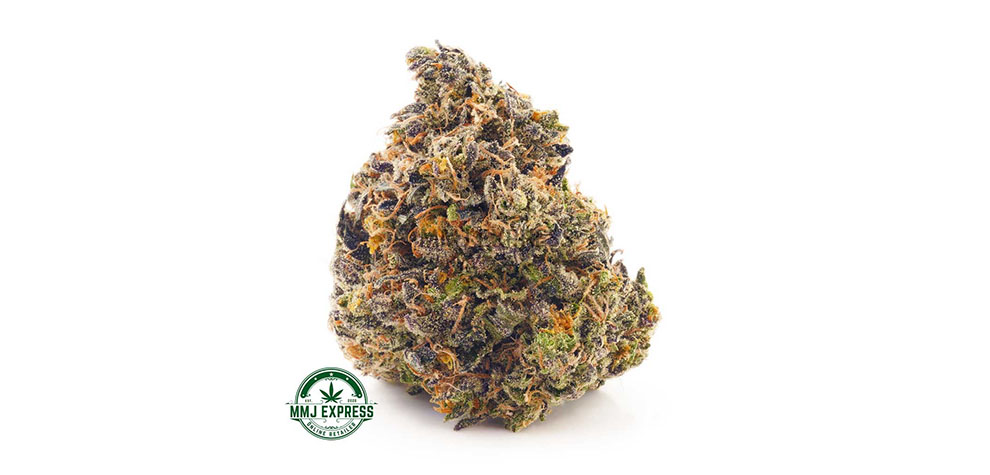 Potheads searching for the most palatable marijuana strains need to give the Purple Ice Cream Cake AAAA a go. 
This is a mind-altering evenly balanced hybrid with 25 percent of THC for anxiety, depression, headaches, nausea, and chronic pain. 
Considering how yummy it is, it's no mystery that Purple Ice Cream Cake AAAA can increase your mood! This is a sweet vanilla and creamy strain with mellow sour notes. 
Enjoy it when you need a creativity boost or before going to a party. The sweet Purple Ice Cream Cake AAAA will make even the biggest introvert a social butterfly!
7. Banana Godbud AAA
Pot strains like the Banana Godbud AAA will make you feel like you are on an island vacation. This tropical evenly balanced hybrid with 23 percent THC has unique citrus and tropical flavour with heaps of pine and herbal notes. 
Expert stoners can also detect a touch of sourness. 
Overall, recreational and medical patients enjoy Banana Godbud AAA for chronic pain, mood swings, and ADD and ADHD. It's a versatile hybrid suitable for people who enjoy only the best strains of weed. 
Get it for a bargain at the best dispensary in Canada, MMJ Express.
8. Orange Sherbet AAA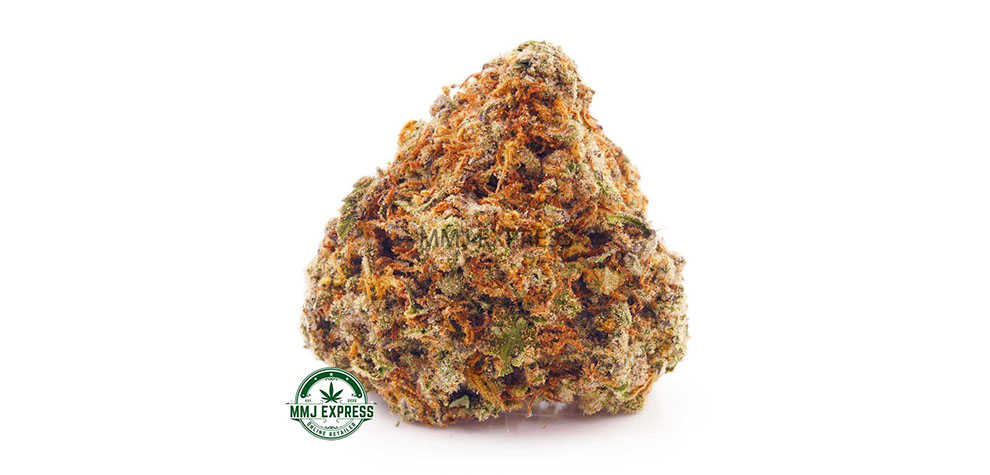 Nowadays, you can find different weed strains to feel refreshed and intoxicated. 
One of them is Orange Sherbet AAA, a premium evenly balanced hybrid with a THC content of 21 to 23 percent. 
This is a delish strain with a distinctly citrusy and pine flavour profile. While it is sweet, it is perfectly balanced with citrus and earthy notes. 
We would recommend pot strains like Orange Sherbet AAA to anyone who is into mellow fruity flavours. Besides being mouth-watering, Orange Sherbet AAA is also effective for anxiety and stress.
9. Sugar Cookies AAA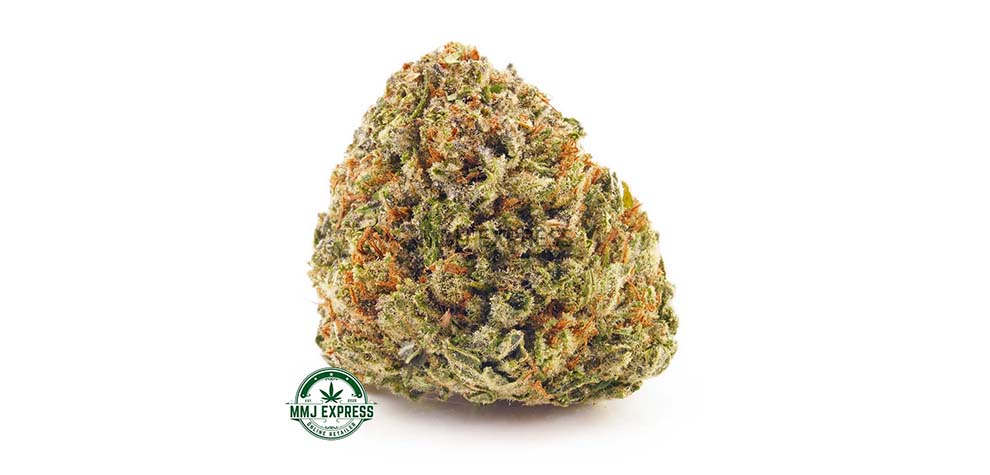 Are you looking for different weed strains for the holidays? 
If you are celebrating Christmas and you are into sugary strains, the festive Sugar Cookies AAA hybrid will be a perfect match for you. 
This is a moderate THC strain with 22 percent of the psychoactive compound and a lot of buttery goodness! 
The complete flavour profile includes butter, coffee, sweet, and sugar. The aroma also features hints of vanilla for a true Christmas-approved experience. 
Use it to relieve eye pressure, stress, and depression.
10.  Strawberries & Cream AA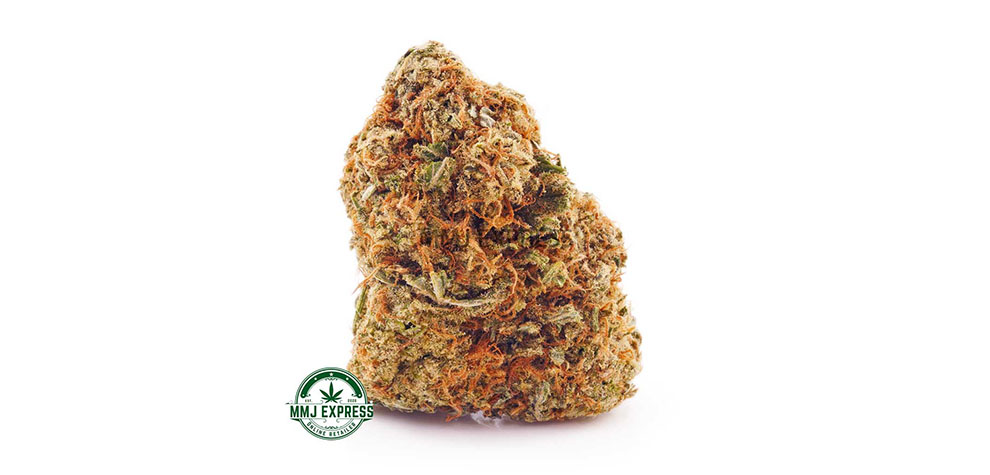 Some different weed strains are a hit or a miss, but the Strawberries & Cream AA is always a winner! 
This is a mellow Sativa hybrid with 18 percent of THC for beginners and people with lower tolerance levels to the psychoactive compound. 
While it isn't as strong as some other weed strains, Strawberries & Cream AA has still proven to be effective for headaches, stress, migraines, and nausea. 
What makes it special is the alluring strawberry and fruity flavour profile balanced with a pinch of spicy. Buy weed strains online today and achieve the best cerebral high you can imagine.
11. God's Gift AAAA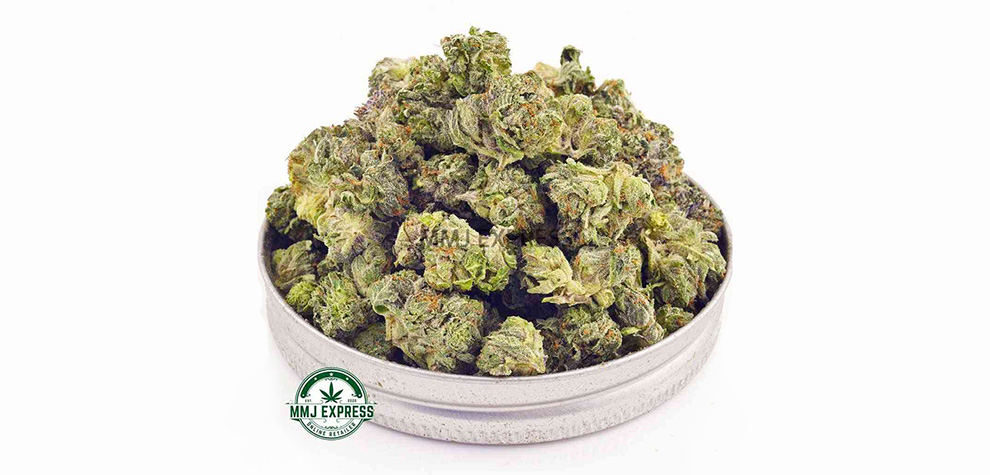 If you enjoy strong weed strains, God's Gift AAAA is for you. This majestic Indica hybrid (almost pure Indica with a 90:10 ratio) offers 27 percent of THC and 1 percent CBD. 
According to some experts, it is one of the best strains of weed for depression, inflammation, multiple sclerosis, and fibromyalgia. 
The effects hit you hard – this strain will put you to sleep fast. On top of that, God's Gift AAAA is mouthwatering! 
You will enjoy this succulent bud if you like berry, sweet and citrus flavours with a bunch of woodiness. There's also a touch of spicy for a unique essence. 
Grab God's Gift AAAA and other value buds by ordering weed strains online in Canada from MMJ Express.
What is the Best Canadian Weed Dispensary?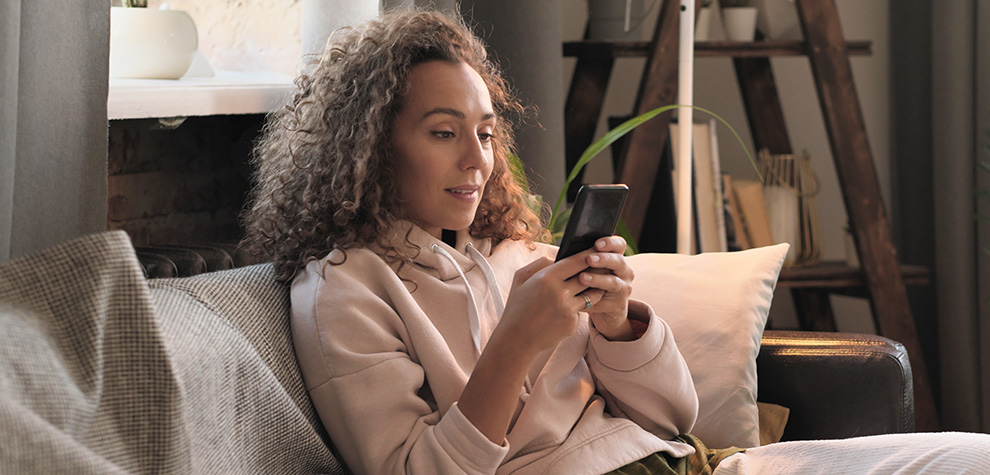 By now, you know that MMJ Express is the best in the business. 
Choose your favourite buds and customize your cannabis journey. You'll find a wide selection of safe and powerful products for recreational and medical users. 
Buy weed online today and receive rare and popular mail order marijuana delivered to your doorstep immediately. 
You won't need to wait for days, weeks, or even months for your favourite products to arrive. Get them today from this exclusive Canadian weed dispensary.
How to Save Money on Canada Weed?
Look for deals, discounts, loyalty programs, and sales. At MMJ Express, you can find something for every budget.
FAQ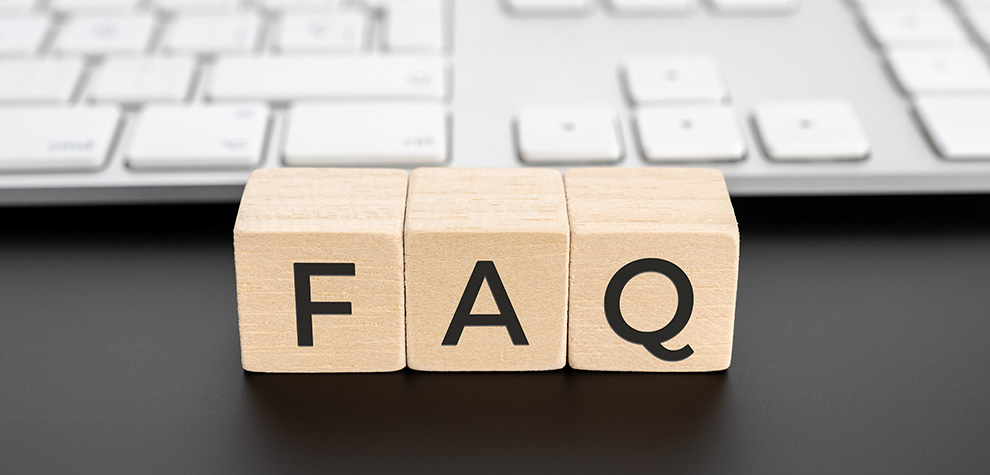 1. What tasty cannabis strains are suitable for beginners?
Strains such as Strawberries & Cream AA and Lemon Kush AA are perfect for new weed enthusiasts. 
Aim for a THC percentage of between 15 to 20 percent. Of course, with moderation, you can also enjoy higher THC strains.
2. Which strong weed strains are for expert stoners?
Consider high-THC strains such as God's Gift, Miracle Alien Cookies, or Pink Gelato. 
You will find many potent cannabis strains at MMJ Express. Just check out the selection and see for yourself.
3. What are the best strains of weed for people with a sweet tooth?
A sugary and vanilla strain like Sugar Cookies or the salivating Purple Ice Cream Cake may be a good option for you if you are craving sweets.
4. Which pot strains have the strongest taste?
Look for pungent strains. Check out MMJ Express' website to learn more about the flavour profile of different strains. 
Luckily, the website is easy to navigate and the product descriptions are detailed for the customer's convenience.
4. Where can I buy cheap weed in Canada?
Purchase the most delicious and powerful weed strains from MMJ Express, your next favourite online dispensary in Canada. 
Get the latest mail order marijuana delivered to your doorstep without having to leave your home! Save money and indulge in only the best.