An Online Dispensary Review of the Greasy Pink Strain
Think diesel. Think pink. Think Grease. Think John Travolta and Patrick Swazy. Also, think Bubba Gump. 
What on earth are we talking about? 
The Greasy Pink strain, also known as Pink Kush or Greasy Pink Bubba strain, has got a lot of people buzzing – and we're going to tell you exactly why.
Greasy Pink cannabis is not to be found just everywhere. 
Available at select Canadian online dispensaries such as MMJ Express, the Greasy Pink strain makes its appearance as a member of the Pink Kush lineage of strains. 
Pink is the new black, so do yourself a favour and read this review to gain more insight into this rare and special strain.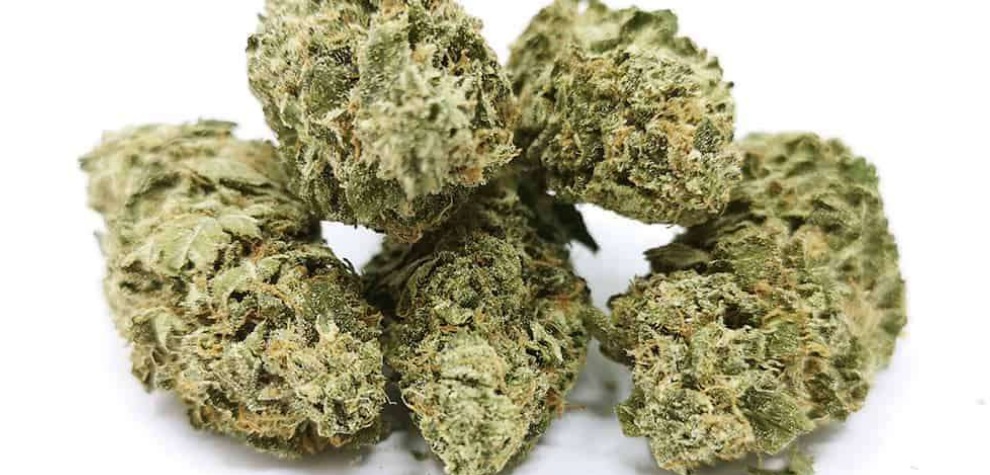 Greasy Pink Bubba Strain Info: Genetics
Greasy Pink Bubba Strain was created by mixing the legendary Bubba Kush genetics with the sweet Pink Kush. 
The result is a gassy, sweet treat called Greasy Pink. 
While indica-dominant, this strain marvellously succeeds in maintaining the essential Pink side of the genetics. As for Pink Kush itself, little is known about its true origins. 
What we do know is that this strain is essentially an OG Kush that has been stabilized for its unique aromas and effects. 
Other than it being a relative of the classic OG Kush, this train is identifiable by its unique and lovely pink and purple hues. Pink Bubba strain is well made. 
On its own, Bubba Kush is a rich, coffee-like indica number, known for its sedative effects. 
You can buy the Greasy Pink Bubba strain in all of its splendour from our online dispensary – just check the links in the product section in this article for the best options!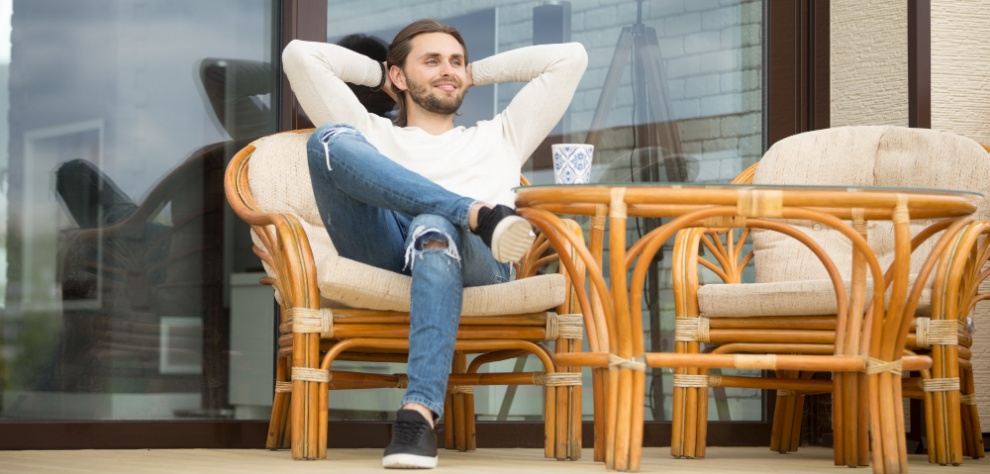 Greasy Pink Bubba Strain Effects

The way Pink Bubba works on the mind and the body is quite unique. Rather than overwhelming you immediately, it tends to creep up on one. 
With a high that shines bright like the sun once it hits, the Greasy Pink Bubba strain loves to give you the munchies too!

Let yourself experience the splendid indica-oriented effects of Pink Bubba and there will be no time or space for negativity in your life. 
Starting with a heavy feeling in the temples, the feeling of relaxation gradually intensifies with each toke of the generous Greasy Pink strain.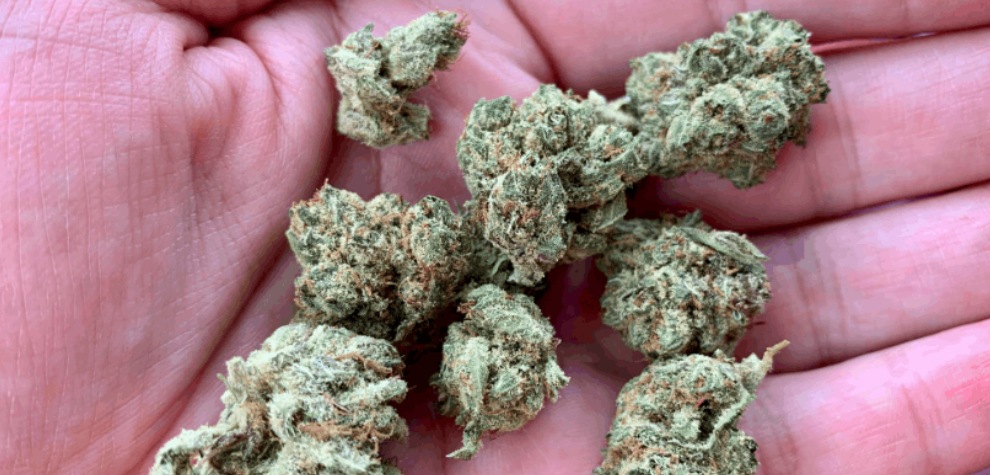 Greasy Pink Bubba Strain Terpene Profile
The Greasy Pink Bubba Strain features an interesting and very unique terpene profile. 
Unlike other strains that have been well-researched to satisfy tokers of all kinds, this strain contains some special compounds. 
Consisting of some rare terpenes, this strain has been created to complement the following aromatic and medical elements:
Farnesene
Farnesene is a group of chemical compounds found in various plants, including the cannabis plant. 
This terpene provides the majority of fruity, warm, and sweet notes present in the Greasy Pink Bubba strain. 
Consisting of anti-inflammatory, calming effects, Farnesene plays a pivotal role in creating the taste and aroma of the famous Greasy Pink strain.
Trans-Caryophyllene 
Trans-Caryophyllene is often confused with Humulene – a precursor to beta-caryophyllene. 
Falling under the umbrella of terpenes known to have antibacterial, soothing, and antimicrobial properties, Trans-caryophyllene is an important and beneficial element of the Greasy Pink strain.
Beta-Myrcene 
Beta-Myrcene is also defined as a monoterpene. 
This special terpene is found not only in cannabis strains such as the Greasy Pink strain but is also found in abundance in hops, lemongrass, and various citrus species. 
Beta-Myrcene adds a special touch to the special strain under discussion – that's for sure.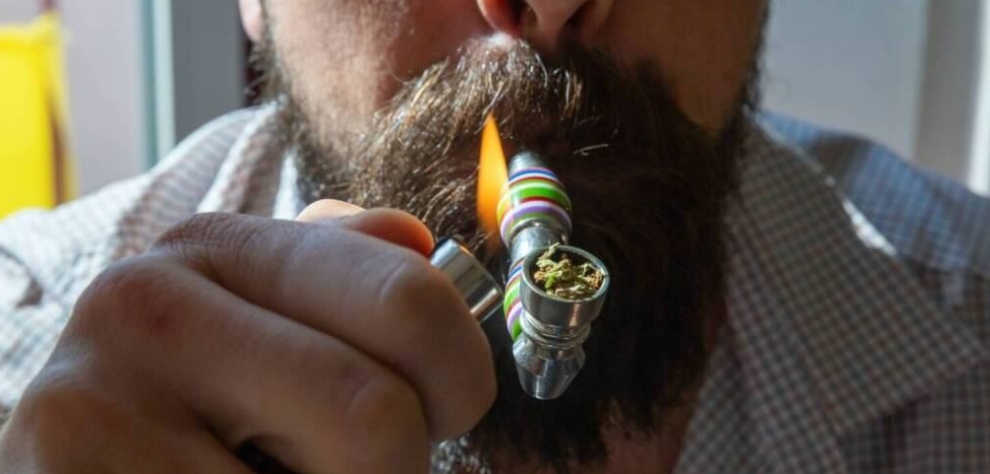 Greasy Pink Strain Aroma & Flavor
With such strong kush genetics, Greasy Pink really hits the nail on the head with strong gas and citrus. 
Typical dank pine and gas are noticeable with hints of coffee scent as well. All the smells work together to create an almost spicy skunkiness. 
The sweet aftertaste makes it a hallmark kush!
Best Greasy Pink Strain Products on Earth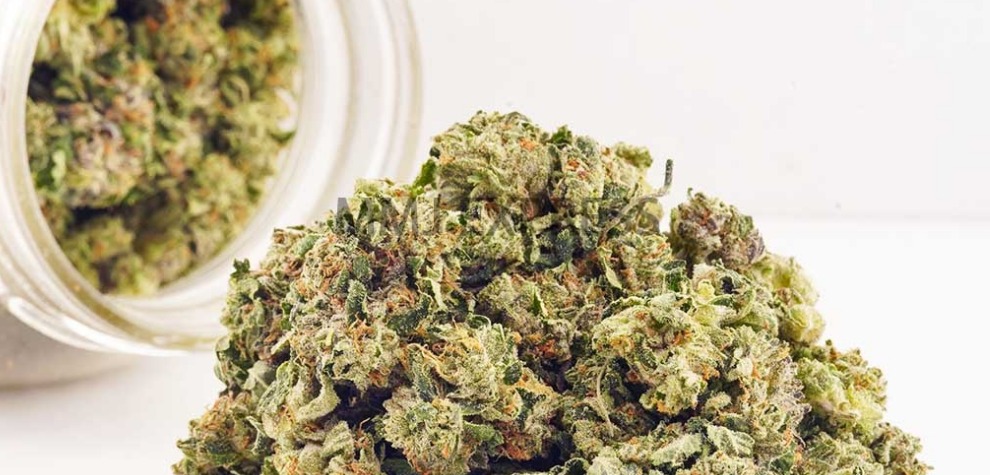 Pink Bubba AAAA (Popcorn Nugs)
Pink Bubba buds boast a gorgeous appearance, with minty green colours, bright orange hairs and notable hints of pink. 
Moreover, a beautiful golden coating of frosty crystal trichomes adds the final aesthetic touch.
These AAAA buds are popular as means of relaxation. 
You can buy these AAAA premium-graded cannabis buds from our online dispensary at the best prices. 
Where AAAA weed is coined as being top-notch quality, you'll definitely want more of this strain once you've tried it once!
If you want to know a little more about the nature of popcorn buds, let us enlighten you again. 
These cute little nugs resemble the looks of popcorn, hence the name. 
Usually, just a notch below 5A grade weed and above AAA, these buds offer the perfect option between value buds and high-quality buds.

Dank, earthy, and soothingly sedative, Pink Bubba's THC content of 23% makes for an ideal high time. 
If you're looking for Greasy Pink flowers of the finest quality, our online dispensary has got you covered. 
Buy weed online and get 28 grams of the finest AAAA Pink Bubba buds from our awesome dispensary for only $90.00!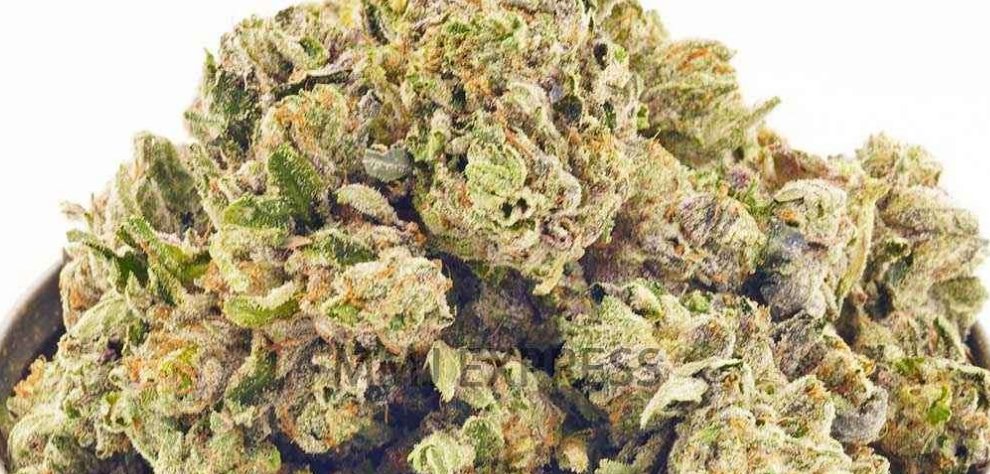 Death Bubba AAAA
As part of the Bubba family of strains, Death Bubba is an indica dominant hybrid. As a cross between 
Death Star and Bubba Kush, these buds are a favourite of breeders and patients alike for various reasons. 
Packing a strong high that will leave you floating for hours, Bubba Kush value buds will have you smiling all through the day. 
Starting with a subtle boost of the spirits, Death Bubba flowers will envelop your mind with ease and remove any and all negative thoughts. 
With a 27% THC level, Death Bubba is often used to treat conditions such as depression, chronic stress and chronic pain, Death Bubba is a great reliever indeed.
Recreationally, you can experience the blissfully sweet, hashy coffee and chocolate flavours of these buds – available through our fine dispensary. 
Feast your eyes on olive green Death Bubba buds that are coated in tiny white crystal trichomes. 
Buy weed online and get 27 grams of these fine budget buds for only $120!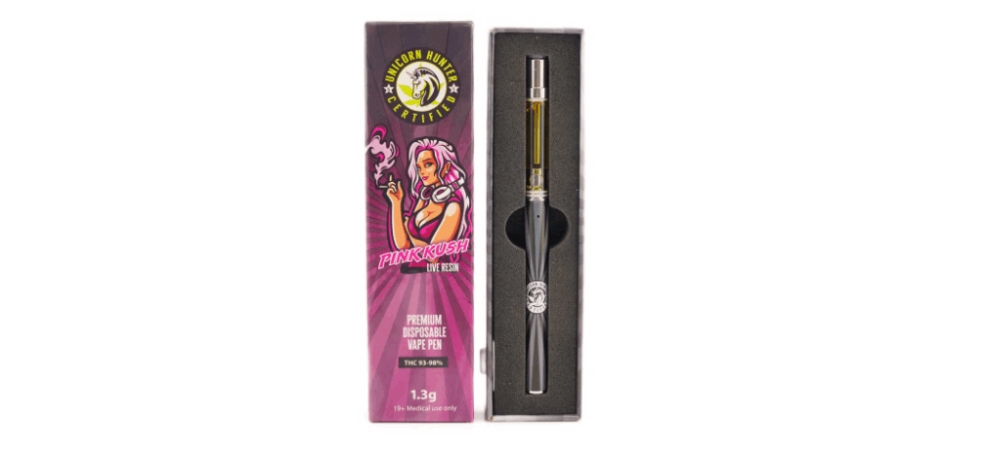 Unicorn Hunter Concentrates – Pink Kush Live Resin Disposable Pen
Vancouver-based cannabis extract manufacturer brings you the Pink Kush Live Resin pen. 
If you want to get your hands on one of the purest distillates in Canada, you need not look any further than this. 
For lovers of Pink strains, this pen will be a true delight to indulge in.
Every one of these vape pens are loaded with 1.3 Grams of pure Pink Kush extract. 
Packaged conveniently in a ready-to-go manner, just one pull of this pen will leave you uplifted and content for whatever activity you want to do. 
This pen is rechargeable using a standard USB cable – and you can take it anywhere with you. 
Unicorn Hunter's Pink Kush Premium Disposable Vape Pens are discreet and easy to use, so be sure to order yours from our weed dispensary immediately. 
Pink Kush strain is all the rage these days so be sure to not let this opportunity glide through those green fingers. Order yours now!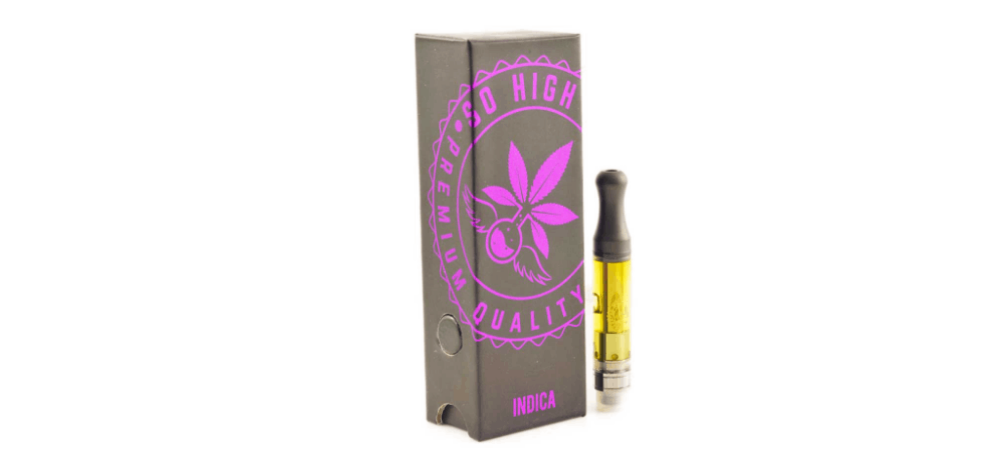 So High Extracts Premium Cartridge 1ML THC – Bubba Kush
Get your Bubba Kush on in the form of a convenient, prefilled vaping cartridge containing 1ml of the finest Bubba Kush strain extract. 
Enjoy the coffee and earthy aromas of this strain in your own vape pen. 
Bubba Kush makes for an excellent THC extract and leaves the user with a strong sense of euphoria.
You can order the very fine So High Bubba Kush 1ML vape cartridge from our friendly online dispensary any time and have it delivered to your door seamlessly. 
Why wait to get your Bubba on? Order today and you'll be catching proverbial (or literal) shrimp with you know who in no time.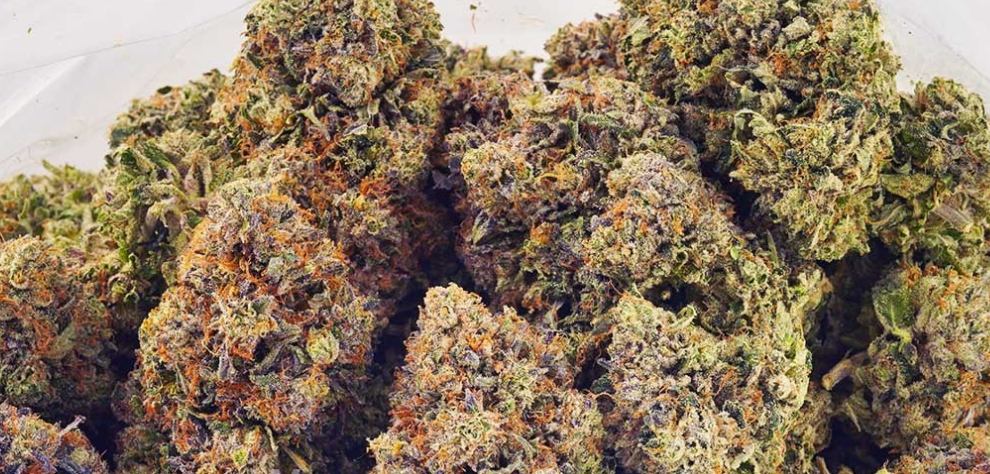 Greasy Pink (Lightning Weed) for the Win! 
Okay, if we haven't convinced you to give the Greasy Pink strain a go, we would like to give you some more motivation. 
More potent than Olivia Newton John in "Grease Lighting", in the opinion of our experts – all cannabis connoisseurs should try Greasy Pink at least once! 
Luckily, getting your hands on Greasy Pink and related strains is easy with our online dispensary. 
If you're looking to buy cheap weed in Canada of high quality, we've got you covered from the morning to the night. 
Make your selection from our suggested products in this article and feel free to browse around our lovely pot store for other delectable cannabis treats.
The Greasy Pink strain is greasy in a great way. 
For lovers of more gassy strains, the Greasy Pink might just take the cake – or- the cherry on the cake, for that matter! 
Do we need to say more? 
Order your dose of Greasy Pink Bubba strain now from our dispensary, and you'll soon be off to never-never land, sailing alongside Forrest Gump.