Crucial Information About Nuken Weed You Should  Know
Although many people are afraid of the negative, psychedelic effects of marijuana, they are entirely missing out on all the other delightful experiences they can have while under the influence. 
Just to name a few, marijuana can produce an increased appreciation of music and food and a stronger sense of empathy.
Nuken weed is one of the hottest new sativa-dominant strains on the market. 
It is a sativa-dominant hybrid with a complex lineage that includes Master Kush, Northern Lights, and Skunk #1 (among others). 
It produces a clear-headed high that leaves you feeling energetic and motivated.
Although Nuken weed is typically described as a daytime strain, some users have reported that it can make them feel a little "too spun" for daytime use. (If you suffer from anxiety and paranoia, you might want to give this strain a pass.) 
The strong cerebral effects may leave you feeling like you're floating in a perpetual state of bliss.
What is Nuken Weed Strain?
Nuken Weed is a sativa-dominant hybrid strain (60% Sativa and 40% Indica) that derives its name from its resin glands that look like nubbins or nublets when broken off.
Its buds are sticky and dense with trichomes, making it almost a "bud candy" strain. Nuken Weed has sweet and spicy citrus flavours with hints of skunk and piney undertones. 
This strain grows well indoors but smells better outdoors, and it does not respond well to topping, so growers should have well-pruned and tightly spaced plants.
The Nuken strain is considered high in THC and may help alleviate chronic pain, fatigue, muscle spasms, and appetite loss. Ideally, Nuken weed is suitable for seasoned cannabis consumers.
History of Nuken Weed Strain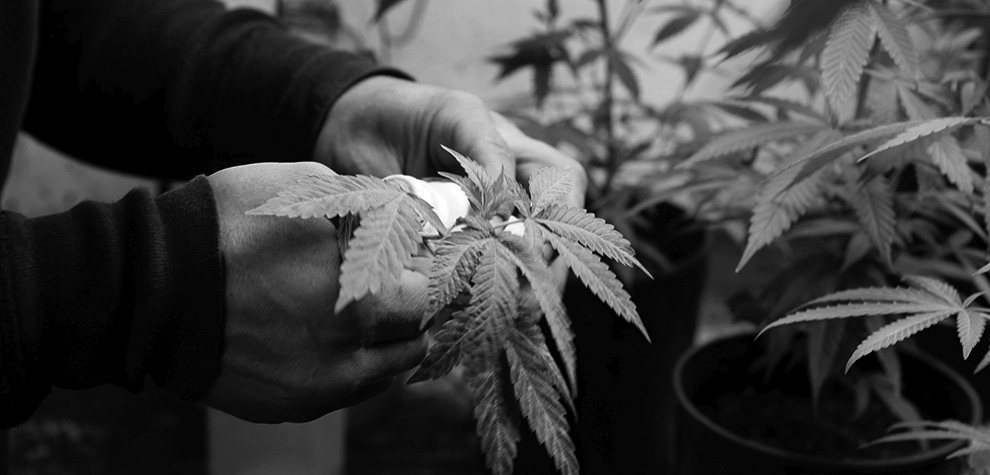 The strain known as Nuken first appeared within the seed bank in 2012. It was developed by a group of seed breeders who were all well-known in the Canadian cannabis scene. 
The breeder team was spearheaded by Cash Crop Ken, who crossed Shishkaberry and the award-winning strain God Bud.
Over time, it was developed into an original, high-yielding, ultra-potent strain and is now available for the first time in feminized form.
Today, the Nuken weed strain has gained popularity in Canada. Many people enjoy the relaxation it brings and the fact that it doesn't cause many adverse side effects. 
Due to its overwhelming popularity, people have given it nicknames such as Nirvana, Ninja, and even Nuke. Nuken weed is a well-balanced strain with just the right amount of THC and CBD.
Nuken Weed Strain Appearance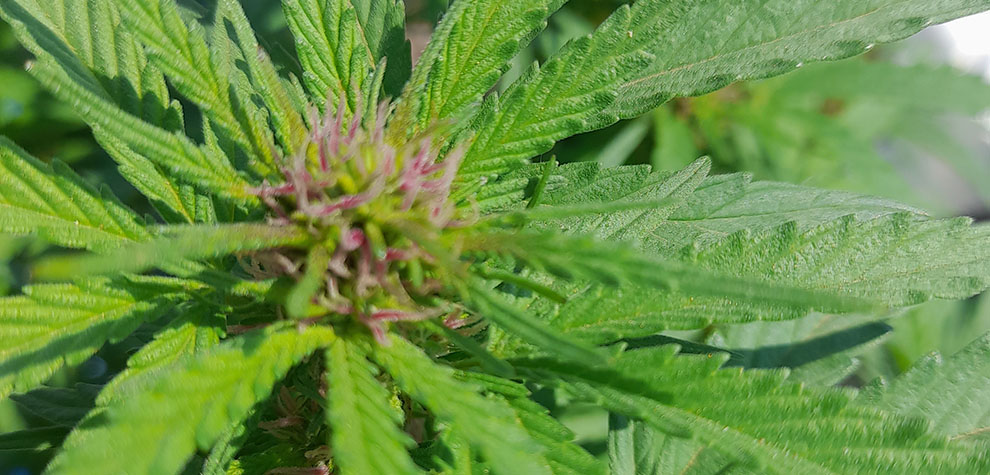 Nukenweed is a fascinating plant with a relatively short life cycle and flowering period. Most Nuken weed plants have the same structure, a short fat stem, with a few leaves on the bottom and many flowers on top.
The flowers are quite pretty and white, but they don't stay around for long. The leaves are tiny and close to the stem, but in the latter growth stages, they start to grow bigger.
The leaves are a dark green and are covered in fine hair. The most important thing to consider with Nukenweed is the density of the leaves, especially in the early stages of growth. 
Nuken Weed Strain Scent and Flavour
Nuken weed strain aroma is earthy and sour with notes of berries and chocolate. Nuken weed strain flavour is described as sweet and spicy with notes of berries. 
From the first hit, you are hit with a calming sensation that is both cerebral and physical. 
The cerebral high is accompanied by a slight body high, though it is mild. The user is left with a mellow, relaxed sensation that is not overpowering and is not accompanied by anxiety or paranoia. 
Although the high lasts from 1 to 2 hours, it is still classified as a mild high. The high comes on quickly and lasts for a moderate amount of time, making it a nice, quick, and powerful high. 
Nuken Weed Terpene Profile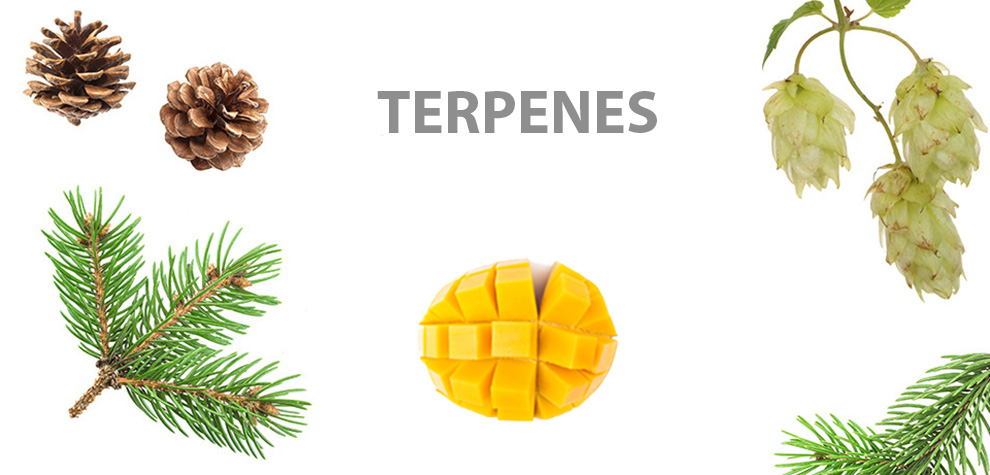 Terpenes are the essential oils that give cannabis its distinct smell, and they also play a role in deciding the effects of the strain. Some terpenes are believed to reduce anxiety, while others can heighten the effects of cannabis. 
There are thought to be over 10 different terpenes in Nuken weed, and each strain has its unique ratio of these terpenes. Let's take a look at some of the most common.
Pinene
Pinene is one of the three most common terpenes found in cannabis plants but has the shortest name. Like its two terpenoid colleagues, Pinene can be found in the resin glands of a plant and contributes to the aroma and flavour of the plant.
Pinene is a natural anti-inflammatory and bronchodilator and has been shown to support a healthy inflammatory response.
Myrcene
Myrcene is a terpene which is present in high concentrations in cannabis strains that have been bred for high resin production. Myrcene is also produced by the cannabis plant and can be found in many processed cannabis/hemp forms, such as concentrates, edibles, CBD oils, and other smoke-free products.
Camphene
Camphene is a pheromonal cannabinoid that is unique to the cannabis plant. It is closely related to beta-caryophyllene (β-caryophyllene), which is found in herbs and spices, and humulene, which is found in hops and cannabis.
Camphene is a common terpene in many cannabis varieties, although the exact quantity and variety of camphene congener in cannabis strains has not been extensively studied.
Effects of Nuken Weed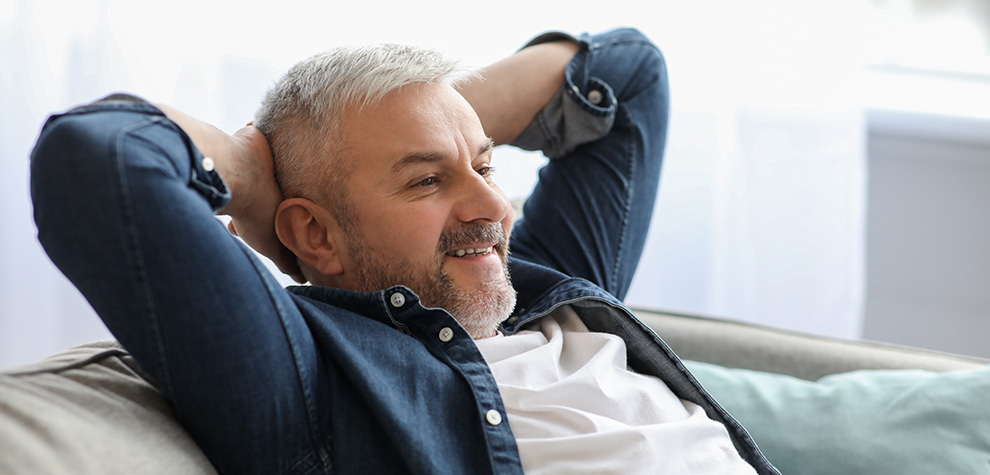 Nuken is a medical strain that's known for its powerful effects. The hybrid strain may be an excellent tonic for those suffering from stress or depression.
Consumers may often use it as a pain-relieving agent, claiming the strain offers relief from muscle aches and injuries.  It's also an effective sleep aid.  Nuken's high-energy effects make it a great choice for daytime use.
Its effects may help treat a wide range of conditions, including:
Stress and anxiety

Lack of appetite

Chronic pain

Insomnia

Headaches

Multiple sclerosis
While using Nuken weed, it's essential to follow the instructions on the packaging. It is a potent weed, so it's not a good idea to use it without the advice of a professional distributor.
Alternatives to Nuken Weed
Juicy Fruit AA
This strain is named for its bouquet of fruity aromas, adding a tropical component to the aroma of fresh cannabis. Juicy Fruit AA combines Sativa and Indica, giving it the sativa's energetic high, offset by the indica's relaxed and mellow character.
This hybrid may often help with depression, fatigue, and lack of appetite and works best for daytime treatment. Juicy fruit AA contains between 0.5 and 1% cannabidiol (CBD), the active ingredient in medical marijuana that produces the sought-after effects.
White Death AAAA
White Death AAAA is named after the long-lasting, potent high that has been compared to frostbite. Its Indica dominance gives White Death a powerful body high that will leave you completely relaxed.
Then again, the strain is also known to give users a burst of energy, so don't be surprised if you suddenly feel like working out, cleaning the house or preparing your taxes.
While this strain may not be a suitable daytime medication for some, many patients report that White Death may help alleviate anxiety, depression, nausea and chronic pain symptoms.
Wedding Cake AAAA
Wedding Cake AAAA is a potent hybrid strain created by crossing a Cherry Pie and GSC genetics. It has a high THC content of 20% and a very large yield of 500g/m2. The aroma of Wedding Cake is sweet, pungent, and skunky.
The THC level of this strain can make you experience a euphoric head high and a strong body high. The effects of Wedding Cake strain are not long-lasting.
Ice Bomb AAAA
Ice Bomb AAAA is an Indica dominant hybrid strain that is a potent three-way cross of Vanilla Kush X White Rhino X Bomb (or Ice Bomb X Vanilla Kush X White Rhino X Bomb, if you want to get technical).
While the lineage of Ice Bomb is not confirmed, its characteristics make it a suitable candidate for such a parentage. Ice Bomb is a hybrid strain with a moderate to solid THC content ranging from 15 to 20% on average.
As one would expect with a sativa-dominant cross, Ice Bomb has a high THC level with a lesser amount of CBD.
Have Your Nuken Weed Delivered to You Today!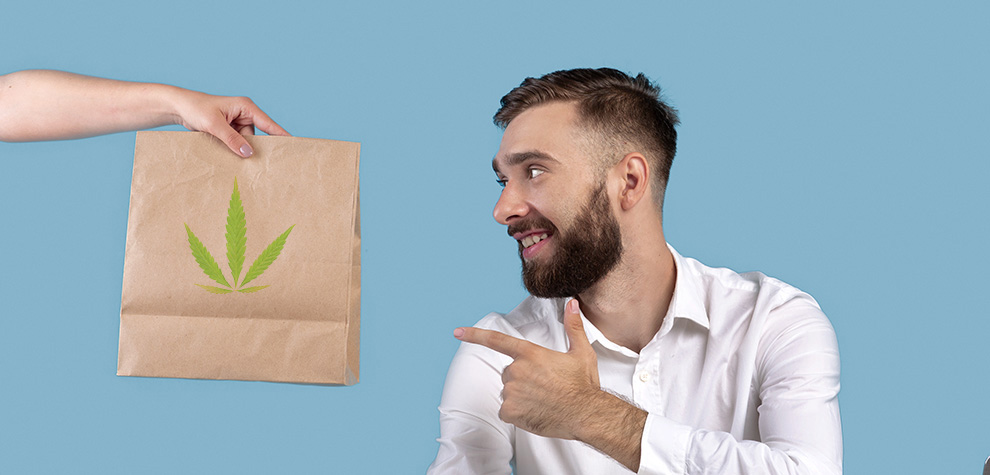 At MMJEpress, we pride ourselves on offering our clients premium cannabis strains. Whether it be Sativa, Hybrid or Indica, we will indeed have a strain that will fit your needs. Our products are always lab-tested for your safety and are available for delivery anywhere in Canada.