How To Smoke Shatter: Top 4 Ways To Enjoy Shatter Dabs
As the manufacturing of cannabis products continues to advance, several cannabis enthusiasts have made it a goal to seek new and exciting ways to get high. Like how to smoke shatter.
Shatter is one of the most unique products on the market, and because of its uniqueness, learning how to smoke shatter is an essential skill for all cannabis lovers. 
Shatter represents cannabis extract in its purest and most beautiful form. Like its name, it has a glass-like structure that shatters like glass when it falls. 
If you are new to cannabis and searching for ways to explore and enjoy the benefits of cannabis, shatter is a great place to start. 
How, then, do you smoke shatter without a rig? 
That's the one question we all need answers to. 
To assist you, we have put together a short guide to discuss the best and most exciting ways on how to smoke shatter.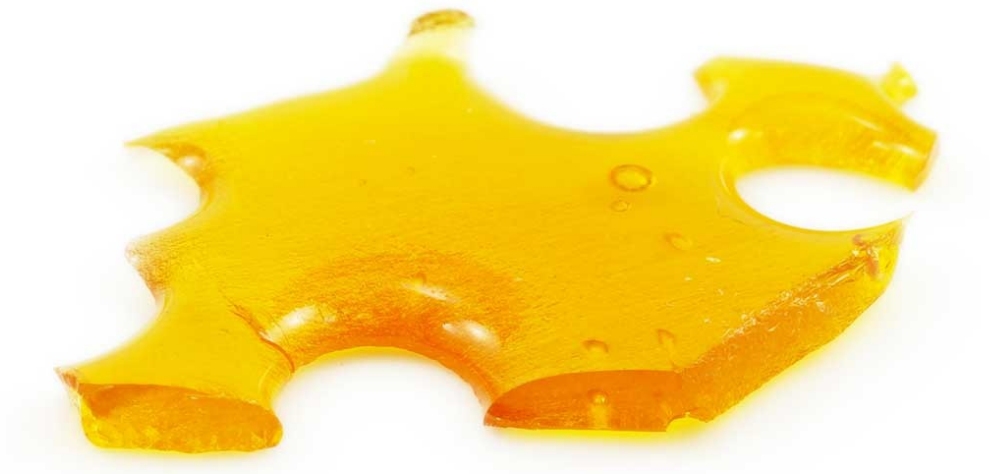 What is Shatter? 
Shatter is a glass-like, translucent, or transparent cannabis concentrate with a colour ranging from dark amber to yellow. 
It is one of the most potent forms of cannabis, with extremely high levels of terpene and cannabinoid content. 
Cannabinoids and terpenes are important natural chemical compounds in cannabis that produce its taste, smell, and effect. 
Shatter, and other cannabis concentrates are created by extracting these compounds (cannabinoids) from the cannabis plants. 
These cannabinoids, including THC, are extracted by soaking the plant in different solvents like CO2, Butane, Isopropyl alcohol, high-proof drinking water, or ice water. 
The solution is then heated until all residual solvents are removed. 
The final product from this extraction process is a complex, transparent sheet of cannabinoid concentrate that can be easily broken or "shattered" into smaller pieces. 
The refined appearance results from the extreme temperatures used in the extraction process.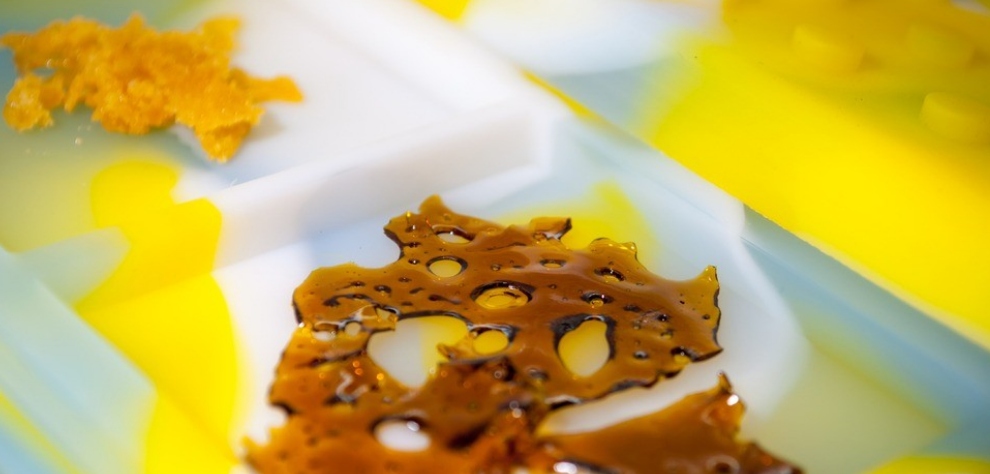 What's The Difference Between Shatter and Wax?
Cannabis concentrates in various forms like shatter, wax, honeycomb, or crumble. 
Shatter, and wax concentrates are the strongest and most potent, even more, powerful than the plant. But how to smoke shatter?
When choosing between shatter and wax, it is essential to understand the difference between the two products to know which is best for the occasion. 
The main difference between shatter and wax starts with their production process. 
Since both are extracts, extracting the terpenes, cannabinoids, and flavonoids is similar, except wax requires less heat than shatter. 
Molecules in wax are loosely held together, making them much easier to create. Shatter, on the other hand, requires more precision. 
The molecules are tightly packed and aligned to produce a purer product. This also explains the difference in their texture, as shatter is much harder than wax.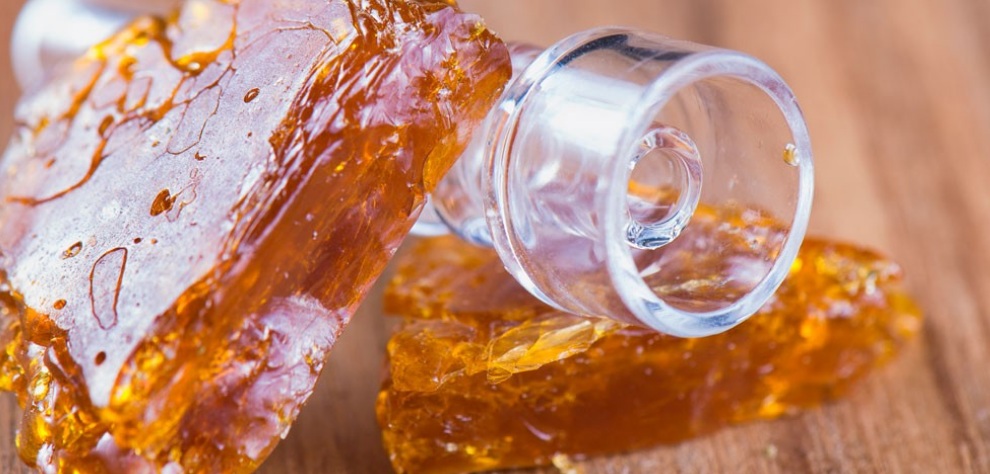 4 Benefits of Using Shatter
Here are some of the benefits associated with consuming shatter:
1. Pure and high-quality concentrate: Shatter weed has one of the highest cannabinoid contents of all the concentrates.
It has a THC content of up to 70 to 80% making it even more potent than cannabis plants.

This high potency results from the skilled and precise extraction process, removing all impurities and leaving behind the purest concentrate.
2. Hits quickly: Shatter is your best bet if you need something to get you high within a few minutes.
Smoking shatter is one of the fastest and most effective ways to enjoy the potency of shatter.
3. Affordable: Shatter weed offers you the best of all worlds at the lowest price. You get to enjoy long-lasting and strong effects in a short time.
4. Easy to use: Shatter weed can be consumed in different ways. You can consume it orally or heat it and inhale the vapours.
How to Smoke Shatter Without a Rig
Smoking shatter is a ton of fun. It gets you high in a few minutes, and, for many people, the high lasts a long time. But how to smoke shatter?
Dabs like shatter are mostly smoked using a dab rig: a glass pipe connected to a nail or banger. 
But if you have yet to invest in a dab rig or have lost your glass piece, there are other exciting ways to enjoy shatter dabs. 
Want to learn how to use shatter without a rig? Here is everything you need to know.
4 Ways To Smoke Shatter Without a Rig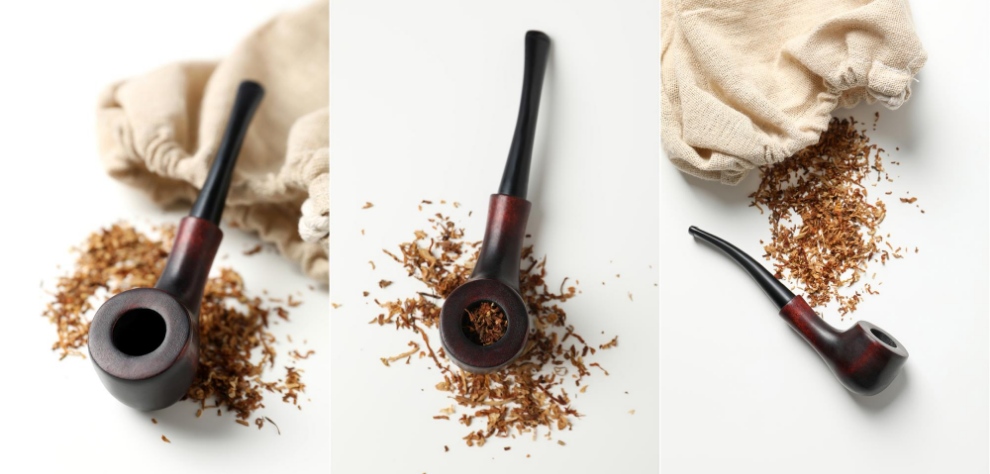 1. Smoke Shatter in a Bong or Pipe
If you use a bong or pipe to smoke your weed, you would be pleased to know that shatter can also be smoked the same way. So how do you smoke shatter in a bong? 
First, layer the bottom of your pipe or bong bowl with ground cannabis, then sprinkle your shatter on the top. 
If you want, you could ass a bit of flower on the top as the final layer to fill out your bowl. Light it up and try to maintain a consistent burn.
2. Roll a Shatter Joint
Smoking a shatter joint may be one of your new favourite ways to enjoy cannabis. All you need for those who enjoy joints for this is your shatter, flower, and rolling paper. 
Start by grinding up your flower and spreading some on the paper, as you would when rolling a regular J. 
Sprinkle some of your crumbled shatter over the flower and roll it up.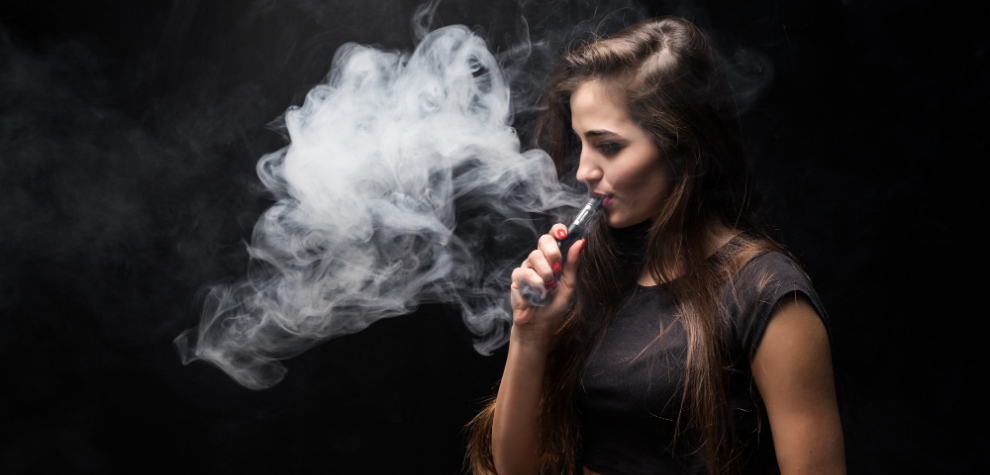 3. Smoke it in a Vape Pen
Vaping shatters dab is another excellent option. With the right vape pen, you can successfully smoke your shatter. 
You can purchase the best, high-quality vape pens at our online dispensary in Canada. 
When you find a suitable vape pen, find the chamber and put a tiny bit of shatter into it. 
Be careful not to touch the concentrate in the process, and use an easily breakable shatter to have the best experience.
4. Enjoy as Edible
Edibles are undeniably delicious. You can cook your shatter with any snack or food and enjoy a longer-lasting ride. 
To enjoy your shatter, you need to decarboxylate your concentrate by cooking it with butter or oil. 
Once the oil has been infused with cannabinoids, you can enjoy it with any meal. 
What to Expect When You Smoke Shatter
Typically, shatter is about three times more potent than a solid flower. 
When you smoke shatter, you can expect to feel enhanced visual and physical effects almost immediately. 
Getting high on shatter also depends on the strain of cannabis used and the method of consumption. 
Popular Shatter You Can Try
Here are some of the best, highly concentrated shatter dabs you will love.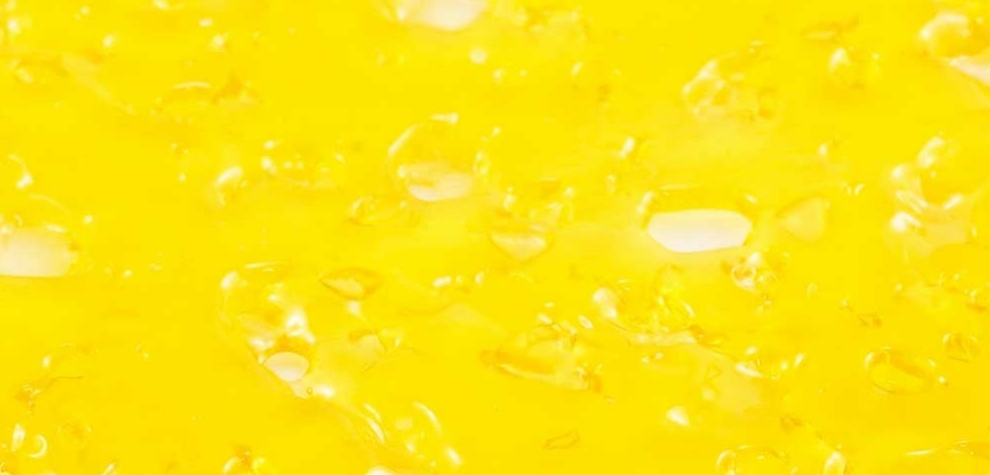 1. Wedding Cake Shatter (Indica)
Wedding Cake is an indica-dominant hybrid strain created by crossing Cherry Pie with the famous Girl Scout Cookies (GSC). 
It produces a perfect combination of sweet aromatic essence and a fruity taste. 
This is your best bet if you want something to calm your nerves and stimulate your appetite.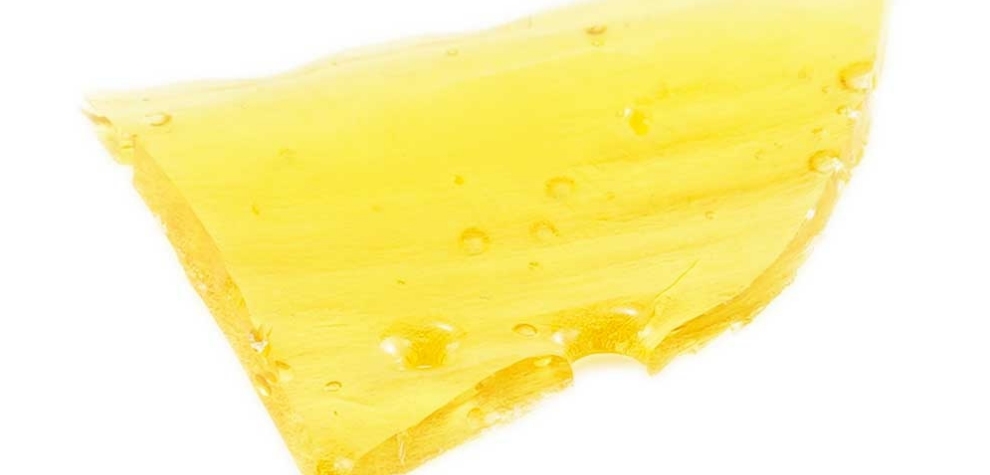 2. Hawaiian Snow Shatter Concentrate (Sativa)
Hawaiian Snow is the best dab for individuals who enjoy pure Sativa hybrid strains. It has a moderate THC level ranging from 18-24% on average. 
Users describe its effect as a cloudy high that initially leaves you uplifted and euphoric before it fades into a distant zone.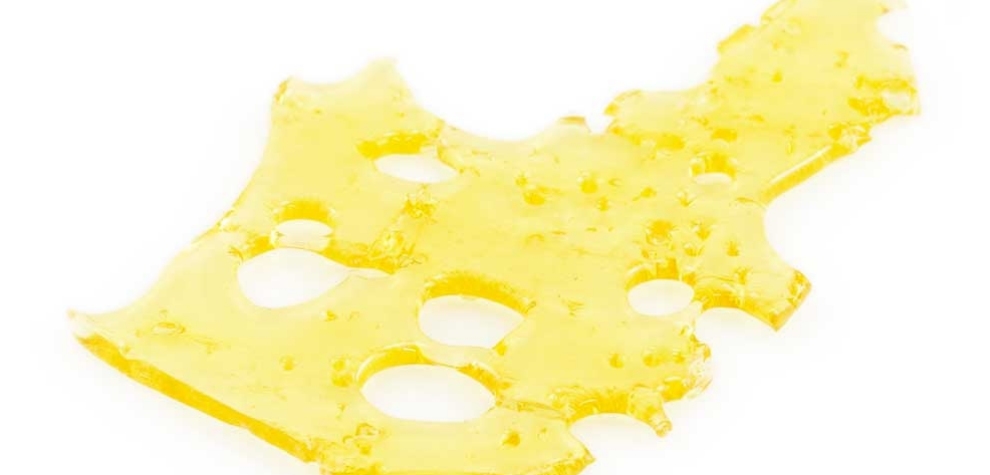 3. Mike Tyson Shatter Weed (Indica)
Mike Tyson, also known as Tyson, is a rare 100% pure indica strain. This is a classic strain that produces the most potent, heavy effects. 
Named after the former heavyweight champion, Mike Tyson, this strain will knock you out. 
It is best for people who need something to relax their bodies, improve their appetite and reduce stress and pain.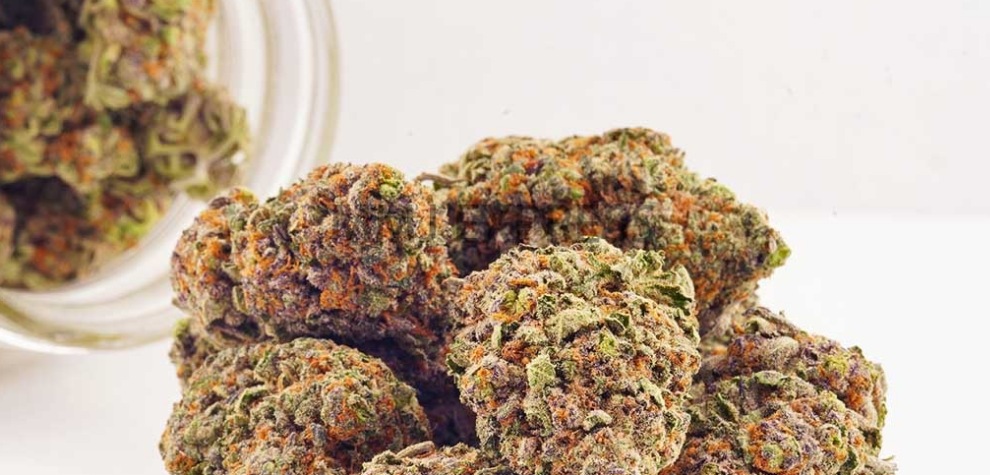 4. Super Lemon Haze Shatter Concentrate (Sativa)
Super Lemon Haze is perfect for you if you enjoy tasting fruity undertones when smoking your buds. 
This is a Sativa-dominant hybrid made by blending Lemon Skunk and Super Lemon Haze. It offers tangy flavours and lemon with sweet undertones.
 It also produces an effect that keeps you energetic, creative, and intensely happy.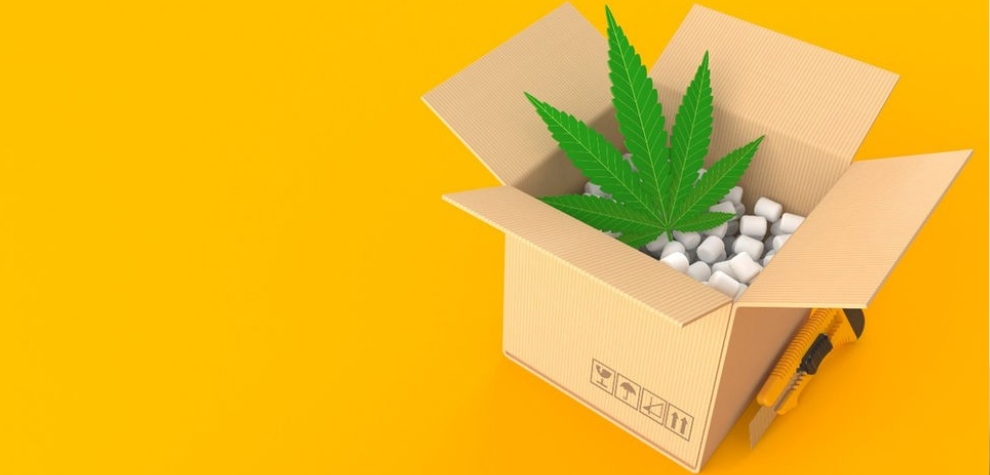 Buy Weed Online In Canada
Thanks to modern technology, one of the easiest ways to get almost anything is by ordering online. This also applies to cannabis. 
Since its legalization in Canada, several dispensaries have opened online stores and websites where users can comfortably place orders and get their stash delivered to them at home. 
Buying weed online is easy if you shop from a reliable weed dispensary like MMJExpress. 
We are a mail-order marijuana dispensary that sells all premium cannabis products, from value buds to concentrates. 
When you shop with us, you can trust that all your premium products will be delivered promptly. If you want to find cheap weed in Canada, MMJExpress is your best bet.
Bottom Line
Learning how to smoke shatter can be very complicated but important if you are looking for ways to get the best experience from cannabis. 
Although it has very high THC levels, it is still an excellent option for first-time smokers; remember to take it slow. 
If you want the best place to shop for all your cannabis needs, including high-quality shatter, visit our online dispensary today.