The Pink Crack Strain: Reviewed By MMJ Express Online Dispensary
Welcome to the internet's most comprehensive and detailed Pink Crack strain review!
If you're a passionate pothead, you may have heard about the buzz surrounding the Pink Crack strain.  But how much do you actually know about it?
Thankfully, you don't have to do the research! We checked high and low for all the facts about this strain, from its terpene profile and THC content to its recreational and medical effects. 
Hopefully, you find some helpful tips and tricks to save money, indulge in quality weed, and impress all of your friends!
And if you're looking to try out some Pink Crack nugs for yourself, we've even included some fantastic value buds from MMJ Express, your favourite weed dispensary. Keep reading for the rest.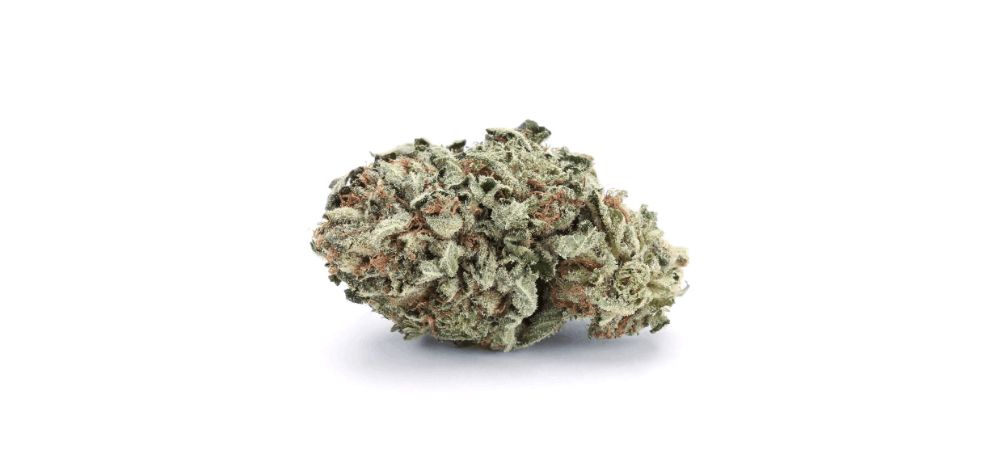 What is the Pink Crack Strain?
Let's begin from the start: What is the Pink Crack weed?
In short, Pink Crack is a high-quality hybrid strain with a 75:35 Indica to Sativa ratio, boasting an impressive THC content of around 25 percent. 
This Indica strain is a unique creation and a pheno-type of the legendary Green Crack strain, also available at MMJ Express.
Let's briefly look at Green Crack. It's a Sativa dominant strain, usually with a THC content ranging from 15 to 25 percent. Fun fact: Green Crack is one of the most popular hybrids you can buy at MMJ Express!
It tastes like a mixture of sweet, earthy, and tropical flavours with a pungent and skunky aroma. The high it delivers is a powerful cerebral experience, characterized by an energizing and uplifting effect, leaving you feeling focused, creative, and motivated.
But why should you care about Green Crack? Well, by understanding the parent strain that led to the creation of Pink Crack, we can appreciate the unique characteristics that make it such a must-grab choice today. 
Overall, the delicious and pungent flavour profile, along with the uplifting and relaxing effects can be traced back to the iconic Green Crack.
In contrast, Pink Crack offers a more balanced and sedative experience, with its Indica-heavy genetics bringing about a calming and soothing, almost "zen" effect. 
Appearance-wise, Pink Crack is stunning, with small, rounded, dusty green nugs coated with pink-tinted white crystal trichomes and dark pink hairs, making it a true wonder to behold.
You must try it today!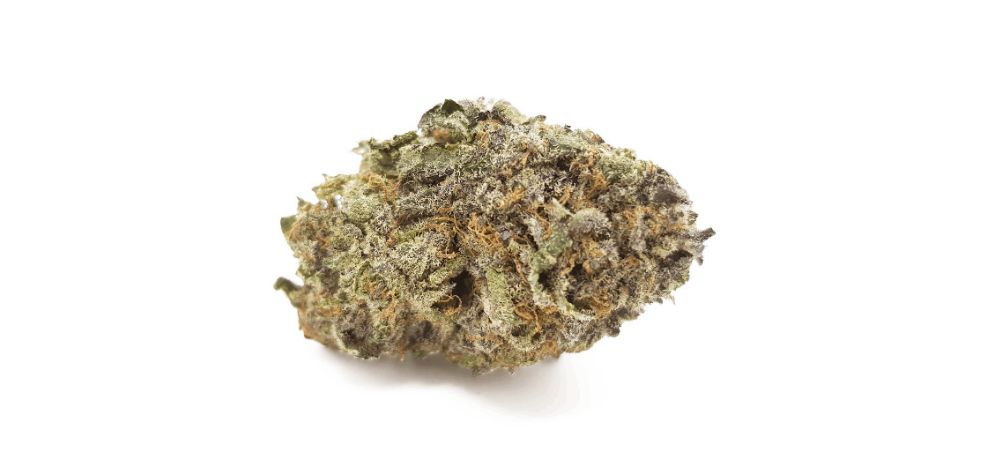 Pink Crack THC Content
As hinted before, Pink Crack is a highly potent and long-lasting weed strain. In most cases, Pink Crack contains up to 25 percent of THC, making it one of the most potent Indica strains available out there.
If you are looking for the most effective and THC-rich strains, MMJ Express is here! This online dispensary offers a wide range of canna strains and other weed products, including Pink Crack. 
Remember, by purchasing from a reputable online dispensary, you can be assured of the safety and quality of your product. Safety comes first, especially when it comes to weed!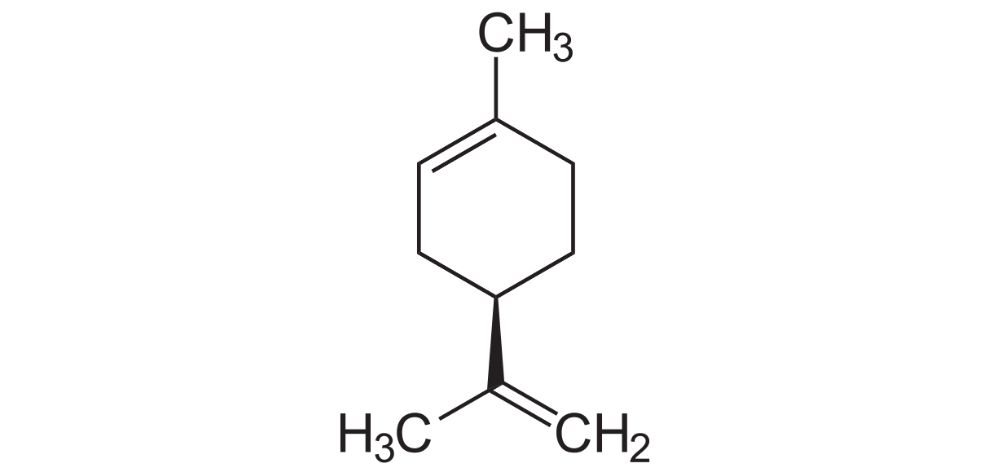 Pink Crack Strain Terpene Profile
Pink Crack strain is abundant in terpenes, the aromatic compounds that give different strains their specific taste, flavour, and healing effects. 
According to the facts, Pink Crack contains a complex blend of terpenes that work together to produce a range of effects!
Here are three of the most abundant terpenes you can find in Pink Crack:
Limonene

: This fresh terpene is commonly present in citrus fruits and when it comes to Pink Crack, it is responsible for the signature lemony aroma. 
Experts say that Limonene has a mood-enhancing effect and that it may help reduce stress, tension, and anxiety.
Myrcene

: Myrcene is one of the most commonly found terpenes, and it gives Pink Crack its lovely earthy and musky aroma. Furthermore, Myrcene gives Pink Crack some of its

sedative and relaxing effects

.

Pinene

: Finally, Pinene, the terpene located in pine trees, provides Pink Crack with an invigorating piney aroma.





On top of this, Pinene is said to have potent anti-inflammatory properties that may help you stay focused and alert.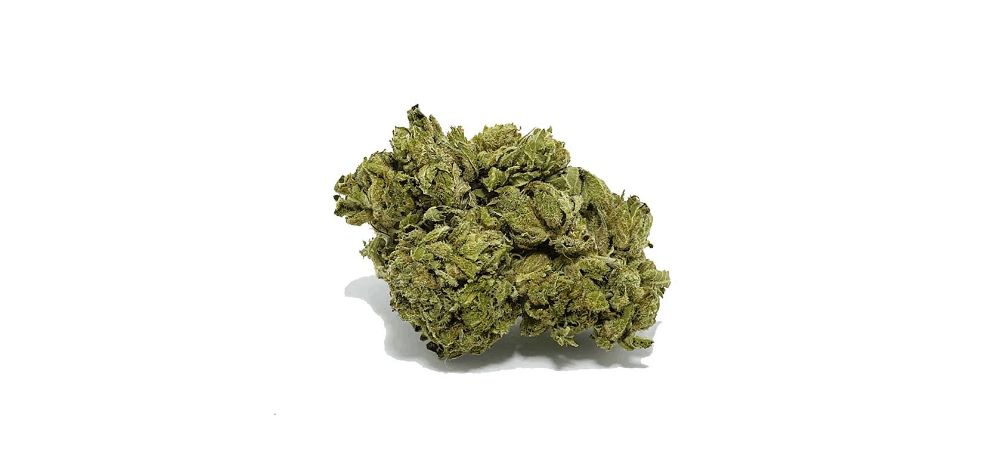 What Does the Pink Crack Weed Taste Like?
The Pink Crack strain is insanely addictive! When you smoke or vapourize it, it's likely you'll notice a candy-like sweetness followed by a sour and tangy citrus flavour. 
There are also hints of vanilla and other sweet notes – delish!
As for the aroma, the Pink Crack strain has a distinct fruity scent with sour undertones. You may also detect a hint of vanilla and sweet notes mixed in. 
The aroma is quite potent, and you may even notice a slight spicy kick as well – Definitely not for the faint-hearted!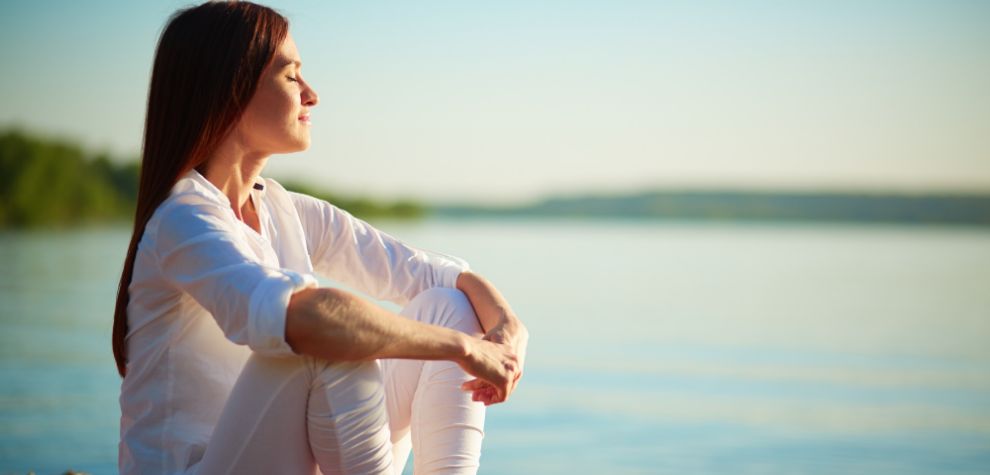 The Recreational and Medical Effects of the Pink Crack Weed
If you are on the hunt for an effective strain that's going to sedate you and glue you to your couch, you are in for a treat! 
Here are some of the many recreational and medical benefits of the Pink Crack weed.
Recreational Effects of the Pink Crack Weed:
The Pink Crack strain is going to provide you with long-lasting effects.

The Pink Crack strain will lift you up to heaven and make you feel energized for many hours.

The Pink Crack strain will spark happiness, euphoria, and a dose of social energy. You will feel like a social butterfly.

The Pink Crack strain will relax your body and ease all signs of tension.
Medical Benefits of the Pink Crack Weed:
The Pink Crack can help with acute and chronic pain.

This strain can ease anxiety and depression.

Your stress will vanish for good.

Some people say that Pink Crack can also help you focus, making it a good option for ADHD patients.

Pink Crack can help increase your appetite and alleviate nausea.

Pink Crack may also boost sleep quality.
As you can imagine, the high linked to the Pink Crack strain is potent and long-lasting. 
Often, the effects can last for several hours. Stoners report feeling a strong cerebral and physical buzz that gradually fades into a relaxing body high.
Strains Like Pink Crack to Buy from Our Dispensary
They're finally here, the best cannabis strains to purchase from MMJ Express, the only weed store you'll ever need! 
We've included the famous Pink Crack strain, as well as some top-rated alternatives to try from our pot store today. Check out these reviews and purchase the best cheap canna.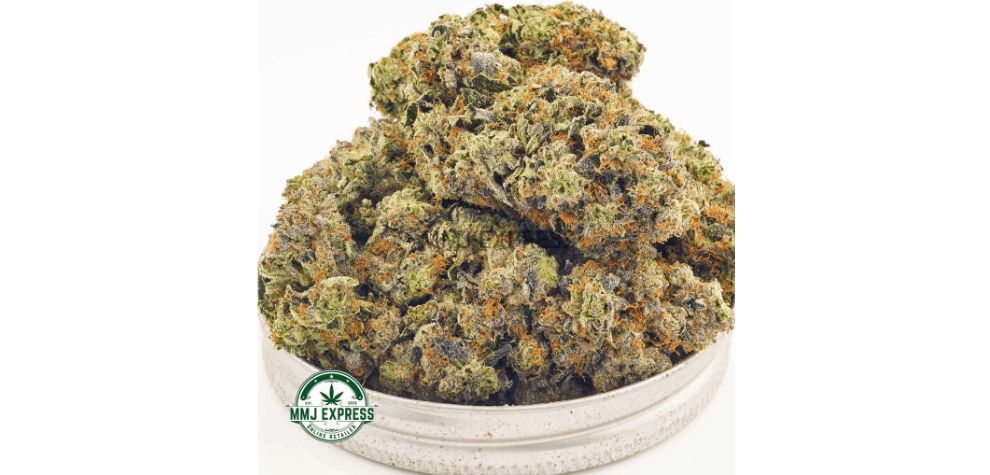 1. Pink Crack AAAA
Unfortunately, the Pink Crack AAAA strain is currently sold out at MMJ Express. However, restocks are on their way, so be sure to check back soon! Luckily, we have tried and tested this strain, so here is a review for you!
First, one of the things that set Pink Crack apart is its unique flavour profile. This Indica strain tastes like an adult-friendly candy treat with a spicy and sour punch that is sure to satisfy all taste buds. 
Not only does it taste and smell great, but Pink Crack is also highly effective for a variety of medicinal purposes. 
For example, this strain can help treat appetite loss, mild to moderate cases of depression, insomnia and other sleep disorders, nausea, and chronic pain.
Recreational users will also appreciate the intense body high and cerebral rush that Pink Crack provides. 
Overall, it is a highly potent and effective strain that is sure to leave you feeling relaxed and uplifted. 
Purchase this strain from MMJ Express, the best place to get weed online in Canada.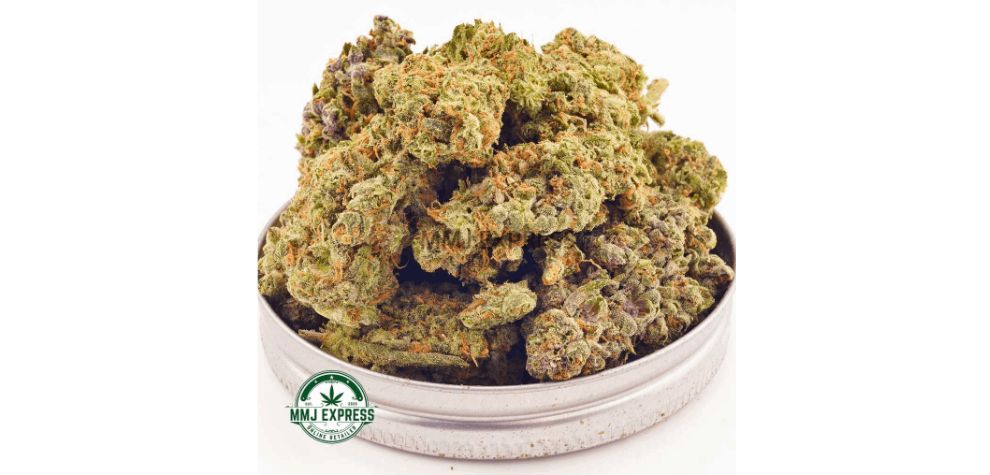 2. Green Crack AAA
If you're a fan of the Pink Crack strain, then you must try the Green Crack AAA. This OG Sativa strain provides you with high THC levels and a unique aroma profile that is sure to blow you away.
So, what is the taste like? According to users, Green Crack AAA tastes and smells like fresh citrus with a cooling pine twist that is refreshing and invigorating. Triple-yum!
But the effects are even more impressive: This Sativa strain is highly effective for anxiety relief, treating bipolar disorder, autism, mild to moderate depression, and PTSD. Many cannabis users also claim that Green Crack AAA is ideal for stress relief.
In addition to its therapeutic benefits, this Sativa strain is also highly energizing and can make you feel focused and productive.
 It's a great strain to use during the daytime when you need to get things done. Interested? 
You can purchase this bud for as low as $5 from MMJ Express, your source for cheap weed in Canada.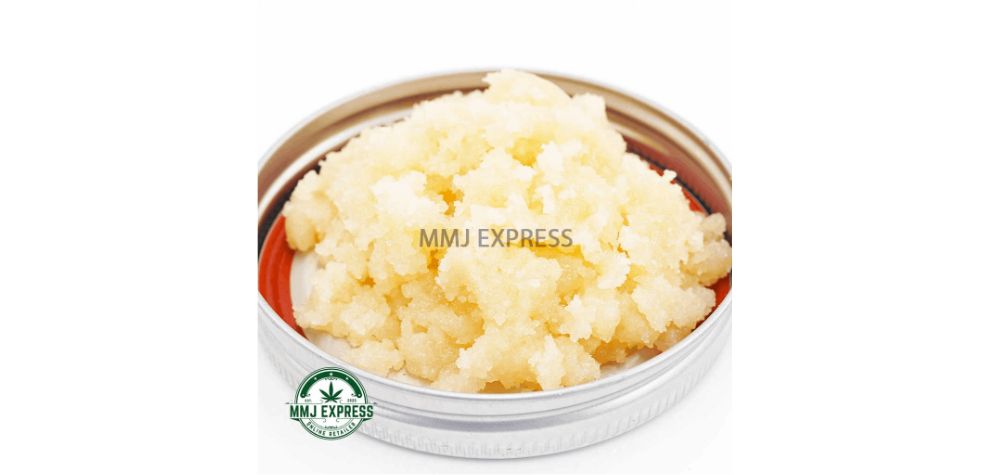 3. Caviar – Green Crack
For Pink Crack enthusiasts looking to crank up the potency and get high for hours, the Caviar – Green Crack is the perfect option. This canna concentrate packs a serious punch and is highly effective for different medicinal and recreational purposes.
Here's an overview of caviar: Cannabis concentrates like caviar are highly potent and you can consume them in different ways. 
For instance, you can add them to your favourite edibles or smoke them on their own using a dab rig, bong, or vaporizer. 
No matter how you choose to use them, cannabis concentrates like caviar are a highly effective way to get fast-acting relief from many symptoms and ailments.
The Caviar – Green Crack is highly effective for treating chronic pain, fatigue, appetite loss, stress, and migraines. 
It's a highly versatile canna concentrate that can be used throughout the day for fast-acting relief and long-lasting effects. You can purchase this concentrate for a mere $20.
Buy Weed Online
Purchase the Pink Crack strain and other high-quality cheap weed in Canada from MMJ Express, every Canadian's top spot for marijuana. 
What are you waiting for? Buy weed online today!