The Top 7 Best Weed Edibles To Buy Online In Canada
You might be wondering what the best weed edibles are, whether you have been consuming weed for years or just starting. 
If you're experienced with edibles, then you probably have a few favourites that never fail to hit the spot. 
But we all deserve a good recommendation once in a while — especially when it comes to finding the perfect high-quality cannabis edible products. 
That's why we have created this list of the 7 best weed edibles to buy online in Canada today.
Tips On What To Look Out For When Buying Edible Weed Online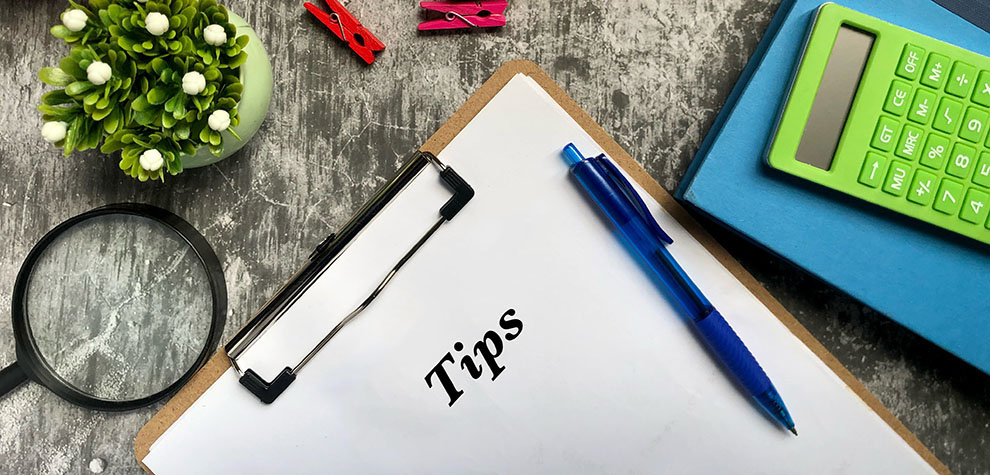 The main psychoactive ingredient in marijuana is tetrahydrocannabinol or THC. When you inhale marijuana smoke, the THC enters your bloodstream through the lungs and goes straight to the brain. Weed edibles are a different story.
Edibles have a much slower onset time than smoking or vaporizing. This is because they take longer to digest than other cannabis products.
The effects of eating an edible can last up to 12 hours, so if you're new to edibles, it's important to pay attention to how they affect you so you can adjust the dosage accordingly.
As a general rule of thumb, wait at least 30 minutes before taking another dose of pot edibles. When shopping for weed edibles, remember that there are a few things you should look out for, including:
1. Ensure the packaging is tamper-proof – When buying weed edibles online, it's important to ensure the packaging is tamper-proof. If you can't verify that the product hasn't been opened or tampered with, it's best to avoid buying it.
2. Read the label on the package carefully —and don't just trust what's written there! Ensure all ingredients and quantities are listed (and be wary if anything seems too high or low).
3. Don't buy anything that isn't labelled "edible" – If you see something that says "tincture," or something similar—don't buy it! That stuff is not typically meant to be eaten.
Edible marijuana is more potent than smoking marijuana because it takes longer to metabolize in your system. This means that if you overeat, it could cause anxiety or paranoia—but if you eat too little, it might take a while before any effects kick in.
If possible, don't eat them on an empty stomach! Eating THC in weed edibles with food will help slow absorption and make it easier on your stomach.
Types of Weed Edibles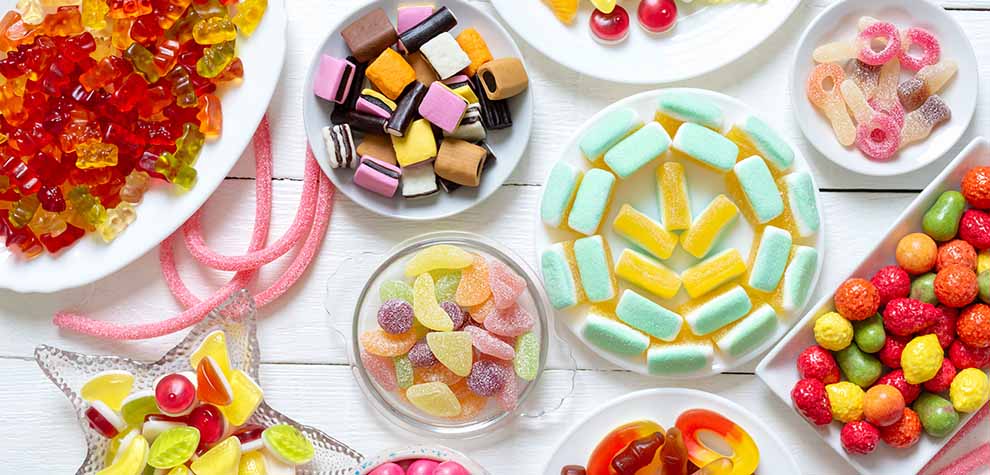 There are several different types of cannabis edibles available on the market today. Some are better for medicinal purposes, while others are better for recreational use. Here are some of the most popular types:
1. Cannabis Brownies
The classic weed brownies are one of the easiest ways to get high without smoking or vaping.
They're also very easy to make yourself, which is why brownies are still the most common form of weed edibles in Canada and other states where recreational marijuana is legal.
2. Cannabis Cookies
Cookies are another classic edible weed, and they have the added benefit of being portable and easy to store.
Many online dispensaries sell cookies that can easily be taken on the go or stored for later use at home.
3. Jelly Belly Gummies
Edible weed gummies are another popular form of dispensary weed edibles, with THC-infused gummy bears being particularly common.
These candies come in all sorts of flavours, from lemon drop to sour apple, making them an attractive option for those who want something sweet.
4. Cannabis-Infused Chocolate Bars
If you're looking for something that tastes good and won't get you too high, cannabis-infused chocolate bars are probably your best bet.
They're easy to find at dispensaries and come in various flavours. 
Some are infused with THC, while others contain CBD instead. Either way, chocolate bars tend to be milder than other types of BC weed edibles.
5. Weed-Infused Coffee, Tea, Or Hot Chocolate
These drinks contain THC and CBD (cannabidiol), the active ingredients in marijuana.
These are especially unbeatable if you are looking to get your THC dose as discreetly as possible.
7 Best Weed Edibles To Buy Online Today
1. Ganja Baked Edibles – White Chocolate Chip Brownie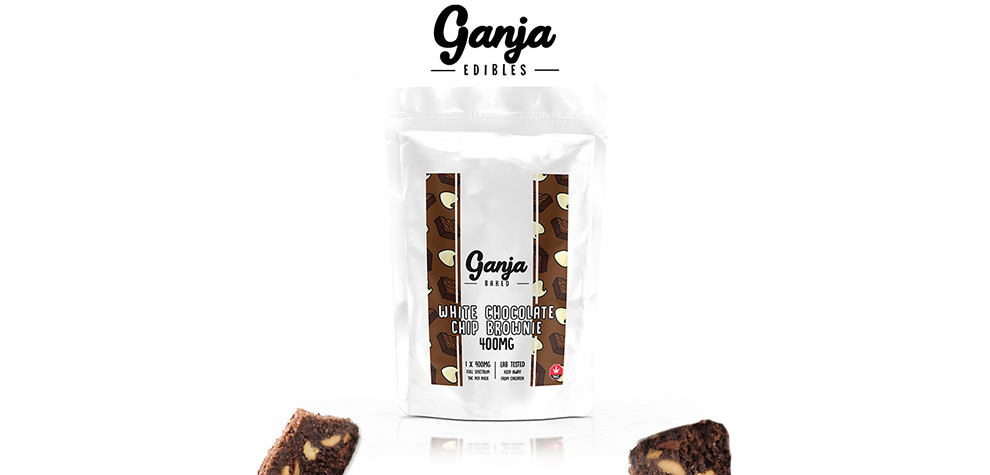 This Ganja Baked Edibles White Chocolate Chip Brownie is made with fresh ingredients and infused with a special blend of pure cannabis extract to give you the best experience possible.
The brownie is rich, chocolatey, and moist, and it's sure to provide you with the boost of energy you need at any time of day.
If you're looking for a new way to kick up your morning routine or get through that afternoon slump, this ganja-baked edible is just what you need!
It has a great taste that's not overwhelming, and it's easy to eat on the go.
2. Herbivore Edibles – Twonkies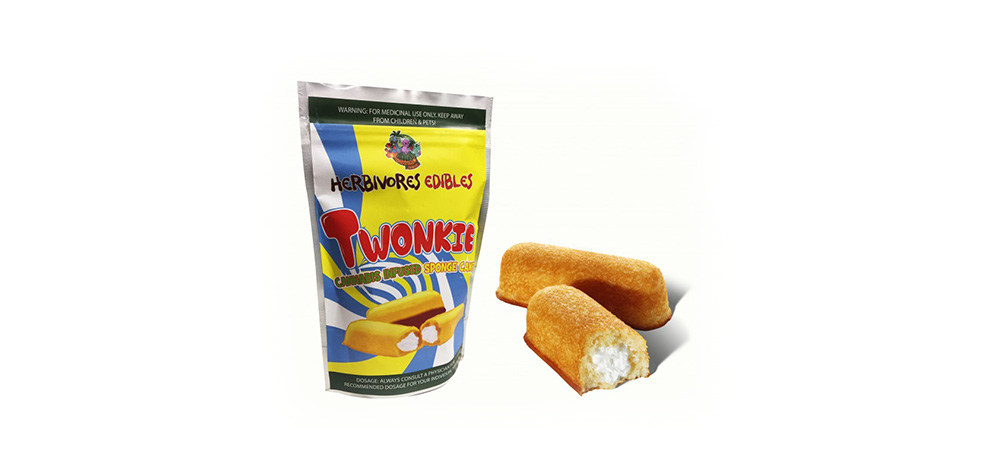 Twonkies are the perfect treat for your taste buds. These Twonkies from Herbivore Edibles are the ideal treat for your sweet tooth. With a soft, chewy texture and delicious flavour, you'll want to keep them in your fridge at all times!
These candies are made with a secret blend of ingredients and then rolled in delicious weed edibles that will make you want to eat the whole box.
They're infused with 150mg of THC, so they're not only fun to eat—but they also pack a punch!
3. Kush Kat Mini 600MG THC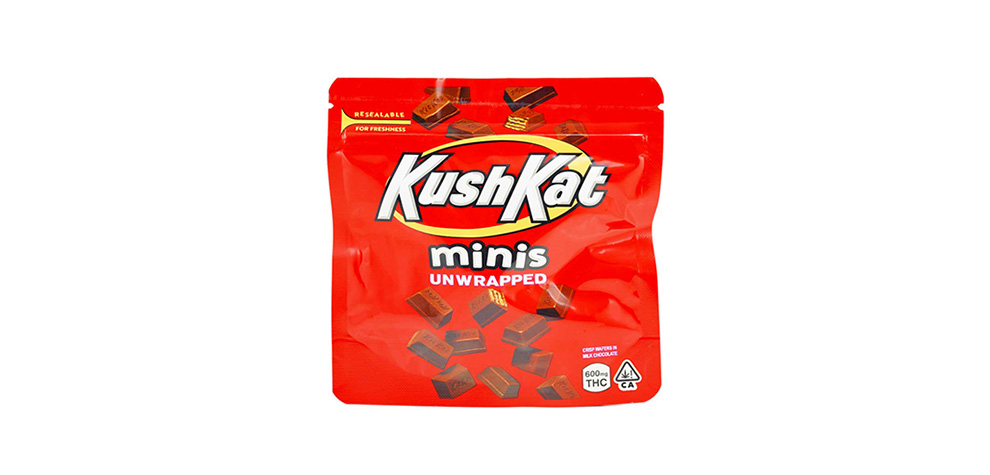 Kush Kat is made using pure cannabis oil and pressed into delicious wafers. It offers a maximum of 600mg of THC per package, which is enough to make you high. Kush Kat is gluten-free and vegan-friendly, so there's no need to worry about side effects or allergic reactions.
4. Mota – Lollipops
Mota Lollipops are a great way to get your daily dose of THC without a lot of hassle. They're easy to carry around and don't leave a mess behind.
Mota Lollipops are available in three flavours: Blueberry, Watermelon, and Pineapple. Each lollipop contains 100mg of THC and is made with only the highest quality ingredients.
The consistency of the lollipop is soft and chewy, so it's easy to eat and won't stick to your teeth or fall apart in your mouth as other candies would.
5. Herbivores Edibles – Key Sours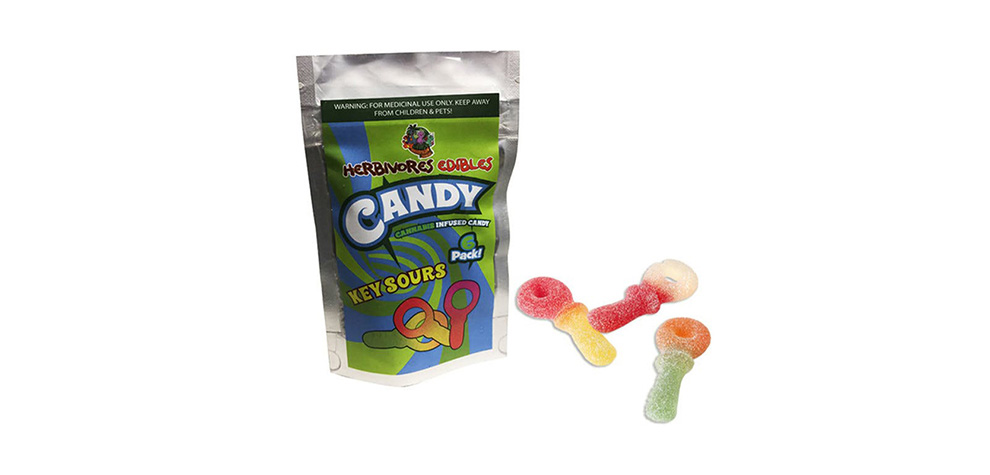 Looking to buy weed online? This one-of-a-kind cannabis-infused candy can be yours today.
Herbivores Key Sours are a unique and delicious way to consume cannabis.
The sour gummy bears are infused with 150mg of THC and have the same effects as an edible or a drink.
6. Mota – Yoni Relax Tea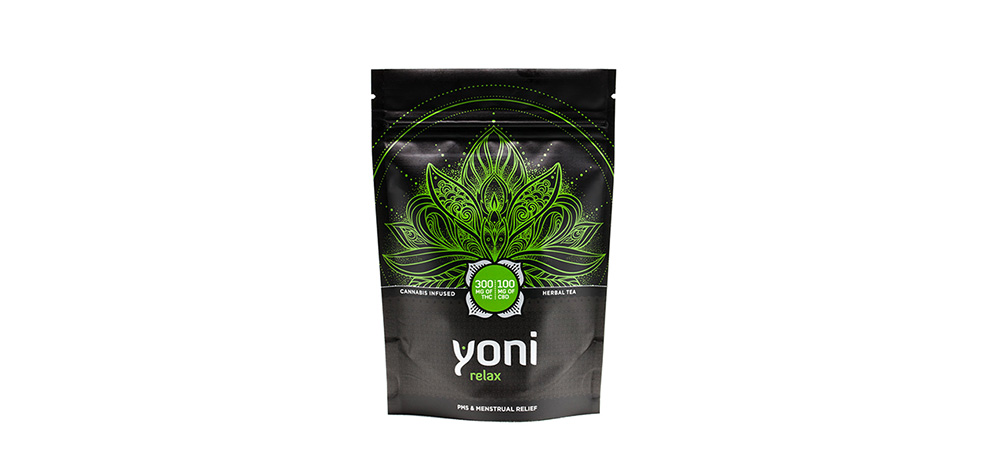 You've heard about the benefits of cannabis for female health. Now you can try it yourself with Mota Yoni Relax Tea, specially formulated to help you relax and relieve many symptoms while enjoying the subtle effects of cannabis.
Mota Yoni Relax Tea is made with organic ingredients that are safe and healthy for your body.
The tea is infused with a blend of herbs and spices known to relieve menstrual symptoms, including ginger root and cinnamon bark.
The tea also contains a small amount of cannabis extract that can help soothe your nerves and relax your muscles.
7. Mota – Canna Cocoa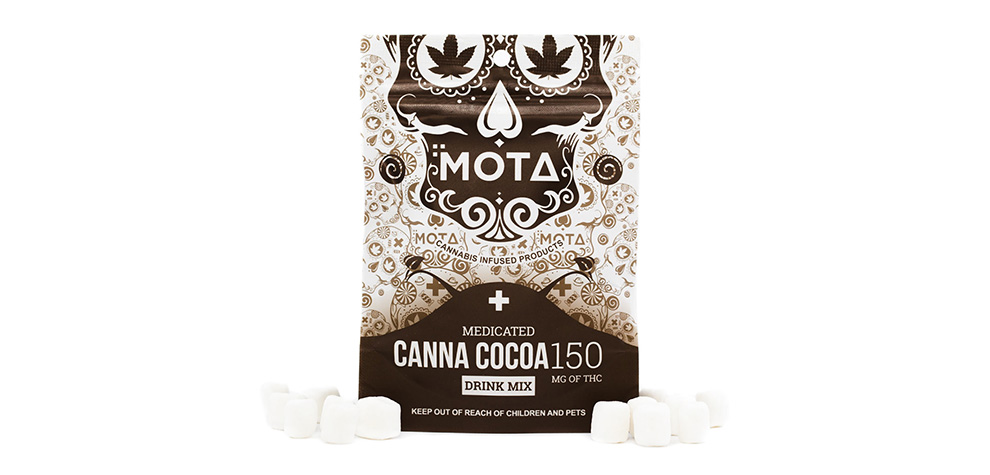 If you're looking for a new way to enjoy your cannabis, then look no further than Mota Canna Cocoa. This mix of chocolate and marijuana will provide a delicious, flavorful experience that is unlike any other.
This canna cocoa tastes as good as it sounds, and the marijuana adds a depth of flavour that is truly unique.
Mota Canna Cocoa is made from organic ingredients and contains no artificial sweeteners or preservatives. It's also vegan-friendly!
With Mota Canna Cocoa, there's no need to choose between indulging in your favourite treats and enjoying cannabis. You can do both at the same time with this one-of-a-kind product!
Are You Looking To Buy Weed From An Online Dispensary In Canada?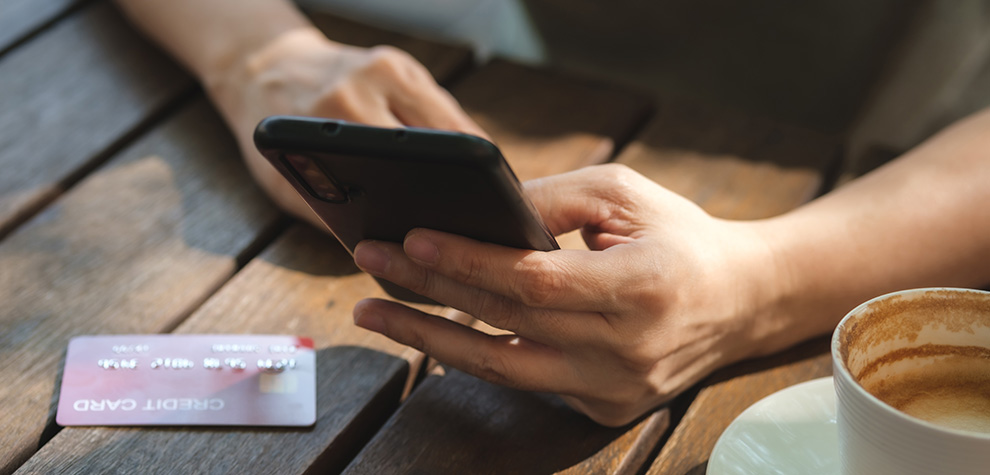 If so, then we're here to help! We are a mail-order weed store with over a decade of experience and expertise. So we can help you find exactly what you're looking for.
Our pot store has everything you need, from medical marijuana to CBD oil and even weed edibles. We offer fast shipping, and our customer service team is always available to answer any questions. 
Looking for the 7 best cannabis edibles in Canada? Visit our weed shop and order weed online today!