Canada's Most Affordable Budget Buds Strains On The Web
Don't have a lot of money to spend but still want amazing bud? Don't worry, you're not alone. 
While there are all kinds of strains out there, including some that can cost up to $900 a gram or more, we've found some incredible budget buds available online in Canada for under $25/gram.
Whether you're a fan of indica or sativa, hybrids or CBD-rich strains, we've got your back with the best value budget buds in Canada. 
Now that the country has gone legal and cannabis prices are falling all over the place, it's easier than ever to find great weed at even greater prices. 
If you're on a budget, you might have to take it easy on the top-shelf buds. Fortunately, there are many strains that won't break the bank. 
You can buy some high-quality cannabis products online in Canada at reasonable prices and still get the same medicinal or recreational benefits as some of the pricier products out there. 
As an affordable alternative to more expensive buds, here are ten budget buds worth your consideration. What's more? They are all available on the weed store of MMJ Express.
1. Blueberry Kush  ($7.50/gram)
If you're looking for budget buds in Canada, you should consider blueberry Kush.
Blueberry Kush is a pure indica strain of cannabis that has been created by crossing Blueberry with OG Kush, both of which are popular strains in the cannabis world. Blueberry Kush has a sweet blueberry smell and taste to it, so if you like that flavour, this bud is for you.
Blueberry Kush gets its name from the sweet fruity smell and taste it has. These buds are very potent with effects that can last up to seven hours or more depending on how much you smoke. This bud can cause heavy dry eyes but also might make your mind relax while causing body relaxation as well.
2. Sunset Sherbet ($10.00/gram)
Another strain that makes it on our list of top budget buds to buy in Canada is Sunset Sherbet.
Sunset Sherbet is a hybrid strain that crosses Girl Scout Cookies and Pink Panties. 
This potent indica-dominant strain has a piney and citrus aroma with notes of fruit, floral and hash oil. It's great for daytime use thanks to its uplifting effects that leave you energized and ready for anything!
This strain is great for pain relief, depression, and anxiety. It also provides uplifting effects which can help you to feel happier or more relaxed while also maintaining clarity of mind at the same time. Sunset Sherbet's high THC levels have been measured at 25-27%.
This strain has a sweet, creamy minty flavour with a hint of fruitiness. It provides users with intense pain relief and can help those who suffer from anxiety. Sunset Sherbet is fairly potent, with THC levels reaching up to 25-27% on average.
3. Girl Scout Cookies  ($15.00/gram)
We can't fail to mention Girl Scout Cookies when talking about quality budget buds.
Girl Scout Cookies is a hybrid strain and a cross of Durban Poison and OG Kush. GSC, as it is often called, is known for its sweet and earthy aroma 
Its effects are typically happy, relaxed and euphoric. The effects last for long hours, which can make it perfect for relaxing after work. This strain is also good for pain relief.
Many medical marijuana patients use this bud to treat chronic aches from conditions like arthritis or fibromyalgia without having to worry about side effects from harsh prescription medications!
4. Super Lemon Haze ($20.00/gram)
Super Lemon Haze is a sativa-dominant hybrid with a fruity, citrus flavour and a sweet lemon aroma. This strain is a cross between Super Silver Haze and Lemon Skunk.
Super Lemon Haze has been known to produce an energetic head high that may leave you feeling happy, uplifted, and creative. It can also be effective at relieving anxiety or depression without making you feel sedated or drowsy.
These effects are perfect for treating morning sickness or nausea related to chemotherapy treatments in cancer patients as well as chronic pain disorders like fibromyalgia.
With its potent THC content (up to 28%), Super Lemon Haze is not recommended for novice users since it may cause feelings of paranoia in some individuals.
However, if you're looking for budget buds that will give you an experience that's both mind-altering and relaxing at the same time then this strain has got you covered!
5. Gorilla Glue ($7.50/gram)
Another strain that makes it on our top budget buds is Gorilla Glue.
Gorilla Glue is a hybrid strain with a THC content of up to 24%. It's a cross between Sour Dubb and Chocolate Diesel. In terms of its effects, you can expect to feel euphoric, happy and relaxed.
You may also experience dry eyes, dry mouth and headaches as some side effects. However, it is one of the budget buds you can get online in Canada.
6. Lemon Sour Diesel ($15.00/gram)
The Lemon Sour Diesel is a hybrid strain that was first bred in California. It's a sativa dominant strain  (80% sativa/20% indica)  It is a cross between the California Sour X and the Lost Coast OG.
Lemon Sour Diesel is often used to treat pain relief, depression and anxiety.  This strain also gets its name from the sweet lemony taste with hints of fuel that it produces in your mouth once you exhale after smoking it!
7. Hash–Pineapple  ($10.00/gram)
Hash, unlike marijuana, is made from the resin of the cannabis plant. Hash can be dark green and brown in colour. 
It has been pressed to look like blocks or bricks. When you smoke hash like this one with a low budget, you are inhaling the resin from female cannabis plants. 
The resin is called kief and is extracted by rubbing the marijuana leaves, collecting the powdery substance by hand or using a machine to beat the plant. 
The remaining kief is dried into cakes and smoked in pipes, vaporized and inhaled, or mixed with marijuana in joints. Hash-Pineapple is a very good weed on a budget.
8. Purple Kush  ($8.00/gram)
Purple Kush is a hybrid cannabis strain, which means it has both indica and sativa genetics. The original Purple Kush was bred from Purple Kush and Cali OG Kush and it is one of the cheap buds Canada you can get your hand on.
Purple Kush has sweet, earthy flavours with hints of pine, citrus and berries. Its high THC content (26%)  leads to relaxation that can be accompanied by slight euphoria or anxiety depending on the individual consumer.
This strain is popular among medical consumers for its ability to help ease pain and other symptoms associated with conditions like depression or stress. it is also commonly used to treat ailments such as nausea and insomnia.
9. Green Crack ($15.00/gram)
Green Crack is a sativa-dominant hybrid that has a strong, long-lasting high. Green Crack is a cross between God's Gift X Green Crack strains. The buds are dense, rock-hard nuggets with light green hues, accented by dark orange hairs and covered in trichomes that give off an earthy aroma of pine and citrus when burned.
The strain delivers powerful energy combined with euphoria and happiness that provides relief from stress and anxiety. It can also stimulate the appetite for food or sex and help relieve pain associated with migraines.
Tips for Buying Low-Budget Buds Online in Canada
There are a lot of factors that you should consider before buying budget buds online in Canada. To help you make the right choice, here are some tips to keep in mind:
Buy from a trusted source – Buying from a reputable online dispensary like MMJ Express will ensure your product is safe and legal. It's also important that they have a good return policy if there are any questions about your purchase or shipping concerns.

Narrow down your choices – There are many different sites selling buds online, so it's important for you to check out what each site has to offer before making any decision. It's best if the site offers a wide selection of strains at decent prices and with reasonable shipping policies so you can order exactly what you need without having to wait around too long for delivery!
Budget Buds Available Online In Canada; Final Thoughts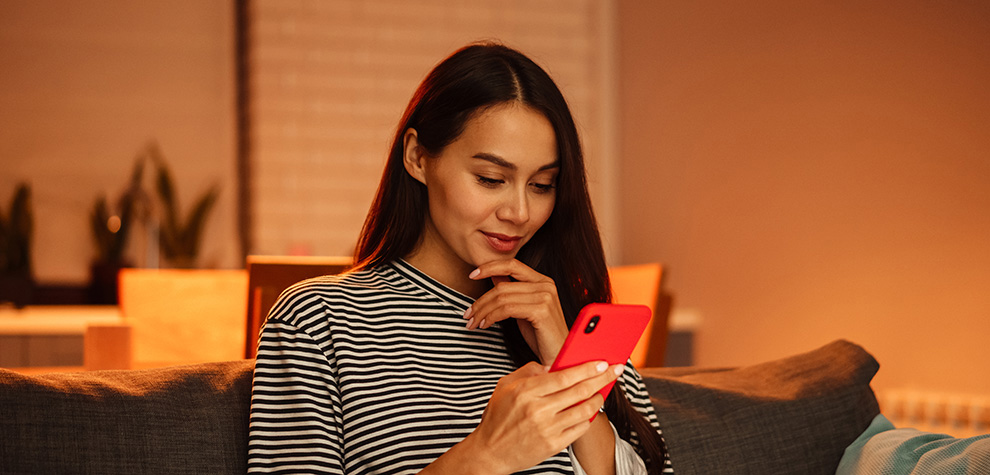 If you're new to the cannabis scene, it can be tough to know what strains are best for you. When buying budget buds online, a good rule of thumb is to start with a strain that will be mild and easygoing. 
These strains work well for first-time users who don't want any major high but still want to get in on the action. If you have no idea what type of high-quality bud you like, this is also the way to go!
It is also interesting to know that there are two different ways that people use cannabis. Cannabis can be used medically or recreationally. 
Recreational users may not care as much about quality and would rather save money than spend more on better products. 
On the other hand, medical marijuana patients need their medicine, so they're willing to pay more for something more potent or effective than cheaper alternatives which are also available in our Mail order marijuana dispensary.
However, if you're looking for budget buds for your next cannabis purchase, these strains can provide quality for a budget-friendly price.
You can buy low-budget buds at our online dispensary or weed store in Canada.