A cannabis topical is an all-natural, cannabis-infused product that can be applied directly to the skin. There are many different ways to use cannabis topicals. Some people use cannabis topicals to relax the body and the mind, and to de-stress. Others use cannabis topicals to ease pain.
Nowadays, cannabis topicals are gaining attention as a new type of skin care product for its unique and beneficial effects. What are cannabis topicals good for? The cannabinoids in cannabis topicals help manage inflammation, protect and nurture the skin, and provide relief from certain skin problems.  They are effective for treating a wide range of skin conditions, including dry skin, brown patches, and breakouts. It can be used on the face and body. You can buy cannabis topicals at your local or online dispensaries like MMJExpress.cc.
The Benefits of Cannabis Topicals
Depending on the product, cannabis topicals can help:
Treat Acne

– The main causes of acne are stress and hormones. And it's important to note that both stress and hormones can cause breakouts in certain areas of the skin, including your face. Cannabis topicals are known for producing feelings of euphoria and relaxation, making them ideal for treating mild stress or anxiety.

Relieve Irritations and Infections

– Because of their ability to relieve pain and reduce inflammation, cannabis topicals can be used to treat small cuts, scratches, burns, and bug bites. Cannabis topicals even have antibacterial properties that prevent infections in these wounds, and work to relieve other bacterial infections in the skin.

Reduce Inflammation and Swelling

– Cannabis topicals help reduce inflammation in the body, relieving pain and discomfort. They can also lower the risk of inflammation's negative long term effects.

Treat Skin Conditions like psoriasis, eczema and rosacea
Prevent Skin Aging

– Cannabis is an antioxidant, meaning it helps your skin heal quicker and can work to prevent tissue damage. Applying cannabis topicals to your skin can help it look young and stay healthy.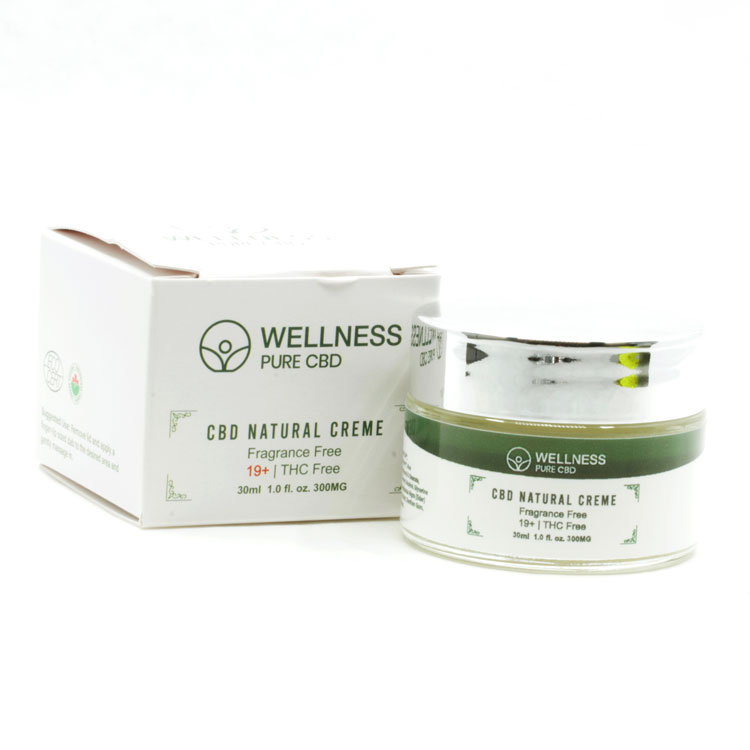 Wellness – Pure CBD Natural Creme 300MG
How to Use Cannabis Topicals
While cannabis topicals are gaining popularity, there aren't many products that can be used for the long-term. The main danger with such products is the risk of negative side effects. Cannabis is a natural product and you shouldn't get too attached to it. There are products on the market that can help treat skin conditions like acne, eczema, and psoriasis. These products contain other ingredients that may not be as effective in treating skin problems but are helpful in maintaining a healthy lifestyle.
Conclusion
Cannabis topicals are a type of cannabis-infused product that can be applied directly on the skin. They can come in many different forms such as lip balms,  oils and ointments.They can be applied to the body or to an external area, such as the neck, face, cheeks and hands. They are used in the treatment of many skin conditions.
MMJEXpress.cc has a wide selection of high-quality cannabis topical products so you can enjoy the various benefits of cannabis topicals without ever leaving home.