Understanding the Key Difference Between CBD and THC Edibles
What is the difference between CBD and THC edibles and which one should you pick?
When it comes to the weed world, two stars shine the brightest, CBD vs THC. 
If you've dabbled in or even just researched the wide-ranging field of cannabis-based products, these terms will not be new to you. They're found in everything from creams and oils to increasingly popular edibles. 
But what is the real difference between CBD vs THC? What do they mean for you, the stoner?
Let's take a close look at these cannabinoids in this informative article on CBD vs THC. 
Get ready for their effects, their unique properties, and what they offer.
By the time we're through, you'll not only understand the difference between CBD vs THC but also gain some valuable insights on how to navigate the often overwhelming process of buying weed online.
In this no-nonsense guide on the difference between CBD and THC edibles, you'll find out everything you must know in order to become well-informed and confident.
Keep reading and buy weed online today!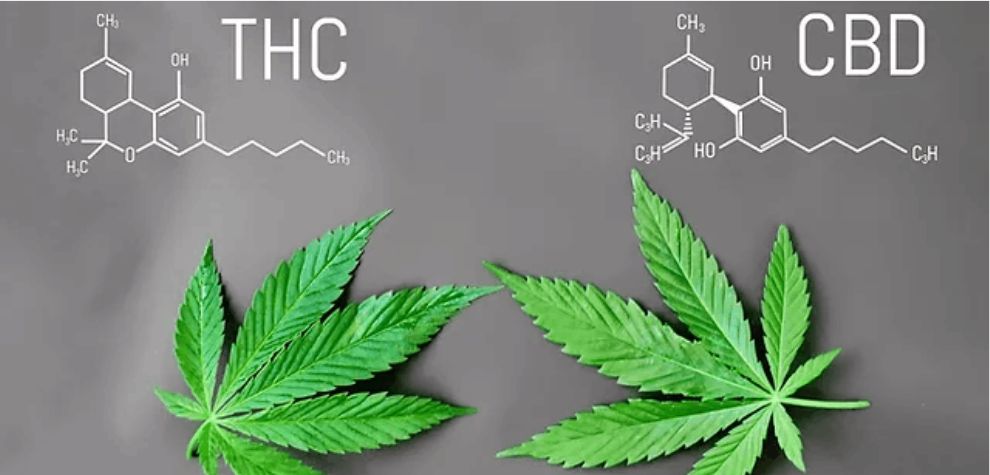 CBD vs THC: Everything You've Ever Wanted to Know
Before we plunge into the deep end of the difference between CBD and THC edibles, it's crucial to get a handle on these terms. What do they mean, and why should you care?
Let's start with CBD. 
Standing for Cannabidiol, CBD is one of many compounds found in the marijuana plant. 
But unlike some of its counterparts, it doesn't get you "high."
Instead, CBD is widely known for its calming effects. 
Imagine cannabidiol as that soothing cup of herbal tea at the end of a long day. People often turn to CBD for its potential benefits, such as aiding with pain relief, reducing anxiety, and even promoting better sleep.
On the flip side, we have THC, which stands for Tetrahydrocannabinol – the part of the cannabis plant that packs a punch. 
Unlike CBD, THC is psychoactive, meaning it's the ingredient responsible for the "high" that recreational cannabis users are typically seeking. 
Some people also use THC for its potential to relieve pain, stimulate appetite, and reduce nausea.
What about edibles? 
Simply put, cannabis edibles are yummy food or drink products that have been infused with either CBD, THC, or sometimes both. 
They come in many forms, including gummies, gooey brownies, fresh cookies, chocolates, and more. Edibles provide an alternative way to experience the effects of CBD or THC without smoking or vaping.
Whether you're munching on a CBD-infused cookie that could potentially help with that headache or a THC-laced brownie that might make your favourite movie even funnier, it's the power of these cannabinoids at work. 
Are you ready to learn about the difference between CBD and THC edibles? It's coming up!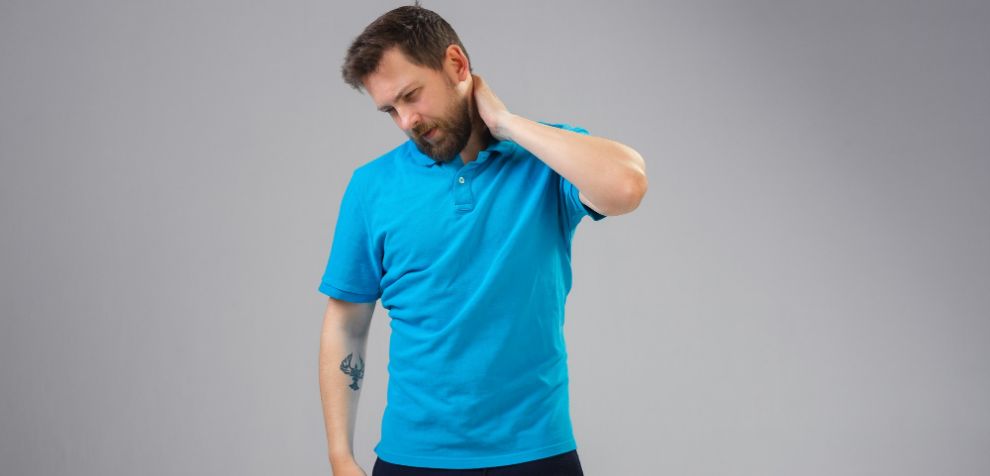 CBD Benefits to Consider
While research is still ongoing and CBD is not a cure-all, many users swear by it for a variety of potential benefits. Take a look at the main CBD effects:
Pain Relief: Many people turn to CBD as a natural remedy for chronic pain. It is thought to interact with the body's endocannabinoid system, potentially reducing inflammation and offering some relief from discomfort.
Anxiety and Depression Reduction: Some research suggests that CBD effects might include mild to moderate depression and anxiety relief.
Sleep Aid: Trouble sleeping? Some people use CBD to promote better sleep cycles. The CBD effects might help you fall asleep faster and maintain a more restful sleep throughout the night.
Skin Health: Got a pesky pimple or a bout of acne? CBD is also used in a variety of skincare products. It's believed to have anti-inflammatory properties that can potentially soothe the skin and reduce breakouts.
Epilepsy Treatment: One of the most promising areas of CBD research lies in the treatment of certain forms of epilepsy. In fact, the FDA has approved a CBD-based drug, Epidiolex, for the treatment of severe forms of epilepsy in children.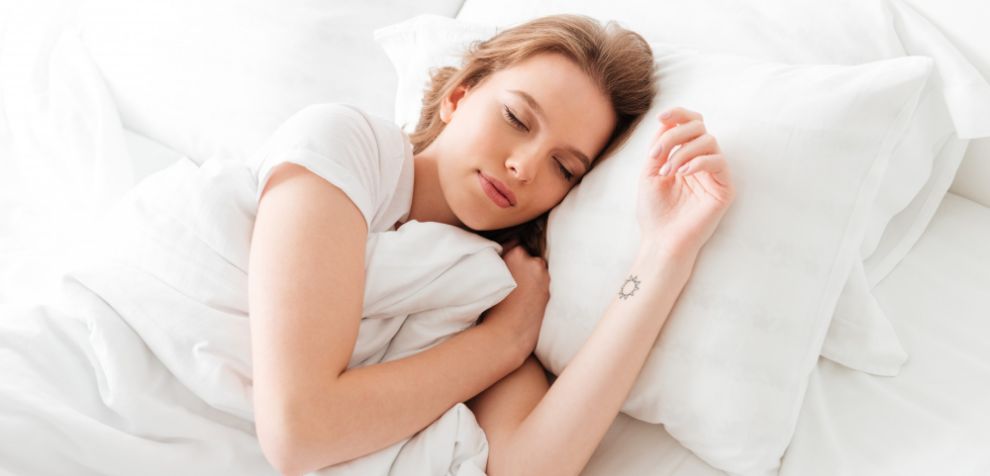 THC Benefits to Consider
Let's turn our attention to THC, the psychoactive star of the cannabis show. 
While THC is probably most known for its recreational use — making colours brighter, sounds more profound, and pizza even more delicious — it also has a range of potential medicinal benefits. 
This is what you need to know about the THC benefits:
Pain Relief: Like CBD, THC is often used for its potential pain-relieving properties. It might be helpful for a range of conditions, from headaches and migraines to chronic conditions like arthritis and fibromyalgia.
Nausea and Vomiting Reduction: THC has been used to potentially reduce nausea and vomiting in patients undergoing treatments like chemotherapy. 
In fact, there are FDA-approved medications containing synthetic THC that are prescribed for this purpose.
Increased Appetite: If you're having trouble getting enough food down, THC might be your friend. It's often used to stimulate appetite in patients with conditions like HIV/AIDS or people undergoing cancer treatments.
Sleep Aid: Enjoy the THC effects and get a good night's sleep. If you're struggling with insomnia, it might be something to consider.
Anxiety Relief: While high doses of THC can sometimes induce anxiety, lower doses have been found to potentially have a calming effect. It's a delicate balance, and what works will depend on the individual.
As for recreational effects, you know by now that THC creates a "high" feeling. 
This can include feelings of euphoria, altered perception of time and space, heightened sensory experiences, and increased appetite, often referred to as the "munchies."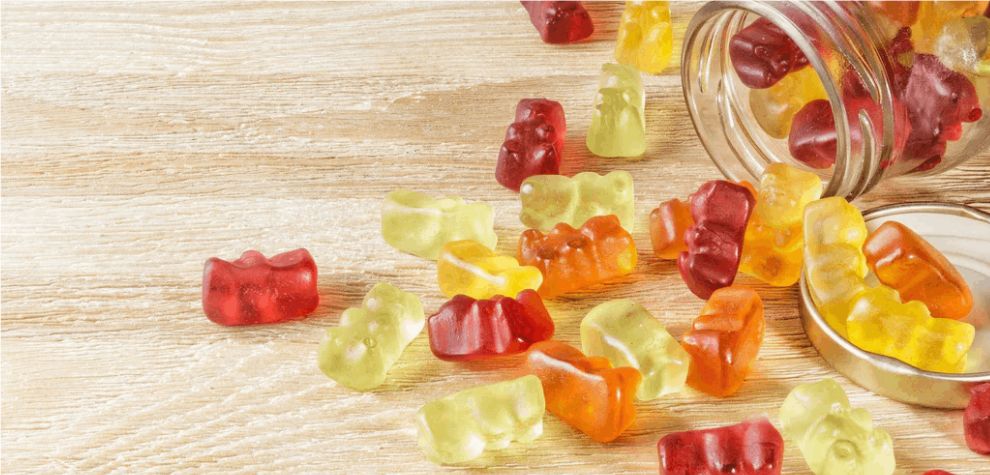 What is the Difference Between CBD and THC Edibles?
We've broken down CBD and THC individually, and it is time to see how they stack up against each other in edible form. 
While they come from the same plant and have some similarities, there are important differences to keep in mind when choosing between CBD and THC edibles:
The 'High' Factor: This is probably the most significant difference between CBD vs THC. 
If you're looking for that euphoric "high" feeling, you'll want to reach for THC edibles. 
On the other hand, CBD edibles can offer potential relaxation without intoxication. They're more about calming the mind and body, whereas THC edibles are about altering your state of mind.
Medical vs. Recreational Use: While both CBD vs THC have potential medical benefits, cannabidiol is more often associated with therapeutic uses, while THC is well-known for recreational use. 
Remember, though, that THC also has a place in medical use, like appetite stimulation or nausea reduction. Interestingly, both CBD and THC can boost your workouts and make you feel energetic.
Availability: Depending on where you live, one type of edible might be more readily available than the other. In some places, you can even find edibles that combine both CBD and THC.
Onset Time and Duration of Effects: Edibles, whether CBD or THC, take longer to kick in than other forms of cannabis consumption because they need to be digested. 
However, the effects can last longer. 
Also, THC edibles generally produce a more intense and longer-lasting high compared to smoking or vaping THC. CBD edibles also have a prolonged effect compared to other forms of CBD intake.
In the end, whether you choose CBD or THC edibles depends on what you're looking for. Want a relaxing evening without the high? Try CBD. 
Looking for a more psychoactive experience or to enjoy the recreational benefits? THC might be your pick.
CBD vs THC: Products to Try from an Online Dispensary
You are aware of the difference between CBD and THC edibles – let's shop! Check out these products from your favourite online dispensary in Canada. 
Unlock the mystery of CBD vs THC and indulge in the highest-rated weed online in Canada.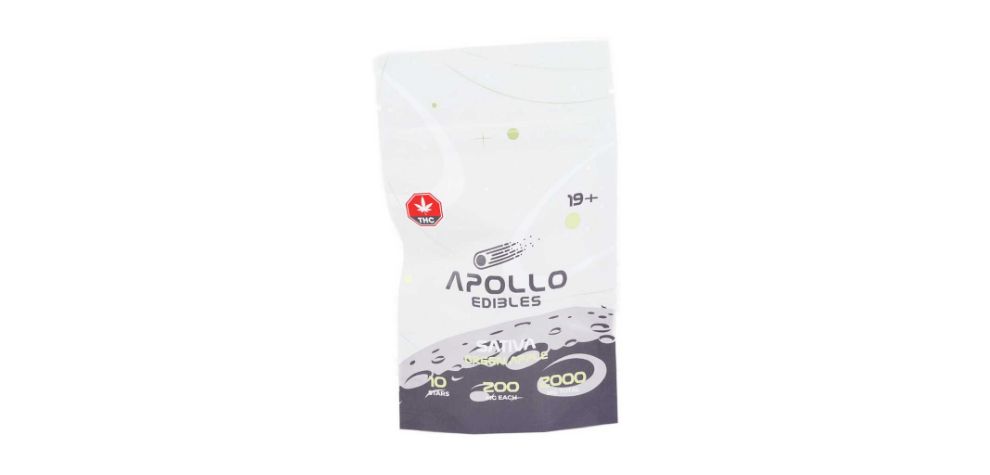 1. Apollo Edibles – Green Apple Shooting Stars 2000MG THC Sativa
Are you still wondering about the difference between CBD and THC edibles? 
Try the Apollo Edibles – Green Apple Shooting Stars and find out for yourself! If you're seeking to understand the full force of THC edibles, these green apple-flavoured gems are a must-try.
Packing a punch with a hefty 2000mg of THC per pack, these are for the bold and daring. 
Each bite-sized piece carries 200mg of THC, making it easy to control your dosage and find the right balance for you. 
With Sativa in the mix, these edibles offer an energizing experience, in contrast to the often relaxing or sedating effects of Indica-based products.
One of the standout features of these Shooting Stars is their long-lasting impact. 
Whether you're seeking relief from chronic pain, having trouble focusing, or need a little pick-me-up, these edibles could be just what you're looking for. 
Buy weed online and enjoy the most potent THC effects for $60.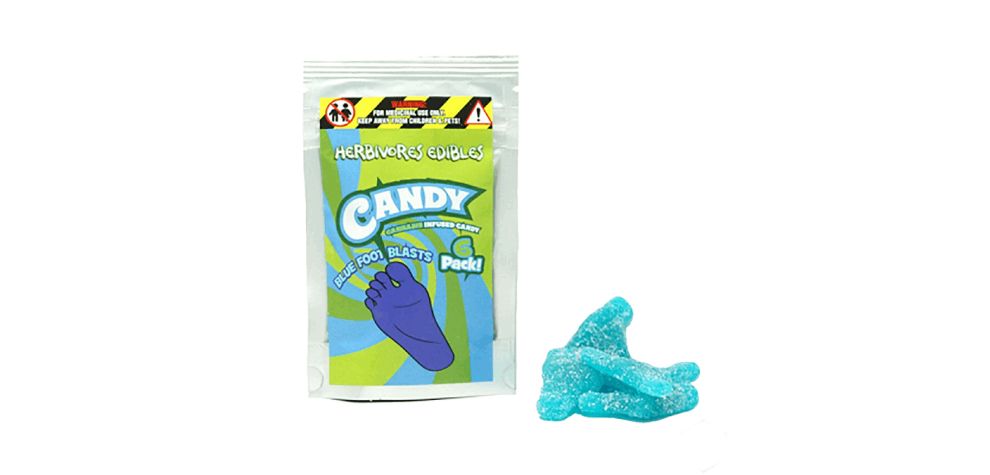 2. Herbivores Edibles – Bluefoot Blasts 150MG CBD
If you're seeking the potential calming effects of CBD in a fun, flavourful form, look no further than Herbivores Edibles – Bluefoot Blasts. 
These vibrant, fruity candies not only satisfy your sweet tooth but also provide a dose of CBD for people looking for some natural relaxation.
Packed with 150mg of CBD per pack, you'll get six candies each with a manageable 25mg of CBD. This makes it easy to keep track of your intake and adjust accordingly, which is always a good thing when it comes to edibles.
What really makes these Bluefoot Blasts shine, though, is the flavour. 
Imagine biting into a sweet and tangy explosion that transports your taste buds to candy heaven, all while offering CBD benefits. 
They're easy to enjoy and may have you reaching for another before you know it. 
The key difference between CBD and THC edibles is that only the latter will get you high. If you want to avoid the psychedelic effects, choose CBD benefits. 
Don't hesitate and buy weed online for only $12.
Buy Canadian Weed Online
The number one difference between CBD and THC edibles is that cannabidiol won't get you high, while tetrahydrocannabinol will. 
Now that you know the difference between CBD vs THC, it is time to buy weed online in Canada. Hurry up and buy weed online, all while saving money.